Electric cycling in Greece: During a cycling holiday in Greece you cycle through the impressive nature and get acquainted with the culture of the country. You keep on moving while discovering the most beautiful places. From nature admirer to culture lover; with our varied range of cycling holidays, there is something nice for everyone. Electric cycling in Greece is becoming more popular, because this makes cycling in the mountainous landscape a bit more pleasant. Already for years you can book with us a cycling holiday. But now we take it a step further and also offer electric bikes with a place to stay in Greece.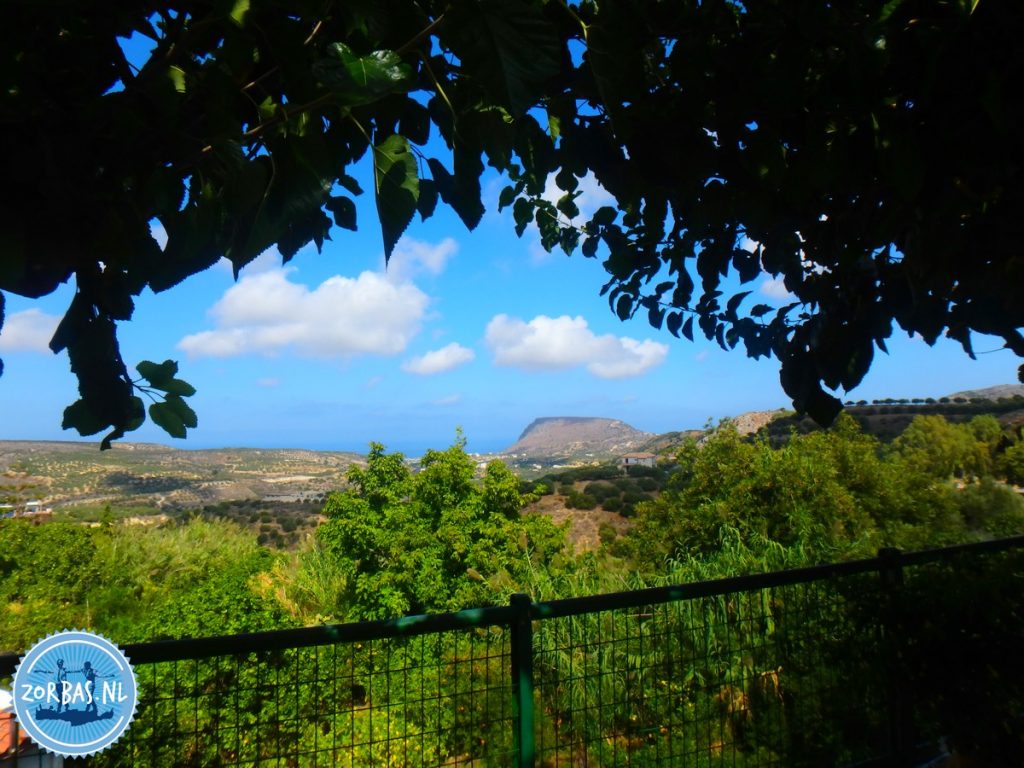 Individual cycling holiday in Greece: An individual cycling holiday in Greece is an ideal choice if you want to decide yourself who your travel companions are and how you organize your day. A cycling week in Greece gives you the ultimate feeling of freedom. You can go wherever you want and have a break whenever you feel like. Cycle from region to region on beautiful trails and enjoy a picnic in a field or sit down on a terrace. Before starting your cycling trip, we talk together about what you can expect and where you can go. We have many different GPS routes that you can choose from. You can choose for example the length of the route, varying from 40 to 80km, but there are also several areas where it is nice to cycle. You may be able to cycle a somewhat longer route with our electric mountain bike.
Cycling holiday with electric MTB and guide: If you prefer not to go out on your own, we also offer the option of a fully catered cycling holiday with an electric MTB or fatbike. Together we look at how many days you will cycle with a guide and how many kilometres per day. We can also adapt these cycling routes to your cycling experience. After cycling you can take a refreshing dip in the sea or the swimming pool. The days you don't go cycling, you can fill in to your wishes. This cycling holiday in Greece is a beautiful combination of exercise and relaxation.
Electric bikes and accommodation in Greece: Because you stay in one accommodation, you can adjust the level of your trip to your needs. Because of our wide range of different types of cycle routes, you will always find something that fits your wishes, interests and physical condition. Because you do not have to take your luggage with you on the bike you will not be hindered during your cycling trip through Greece. You can park your bike somewhere without worries and take a walk in nature. Every day you choose a different route, which we would like to select together with you.
Multi-day bicycle tour in Greece: Together we can organize a multi-day bicycle tour. You then cycle from one accommodation to another, an unforgettable experience. With an electric mountain bike you can often travel longer distances, making a multi-day bike ride attractive. You do not have to worry about your luggage, we will bring it to your next accommodation for you. During the bike ride, you carry a small backpack or hip bag.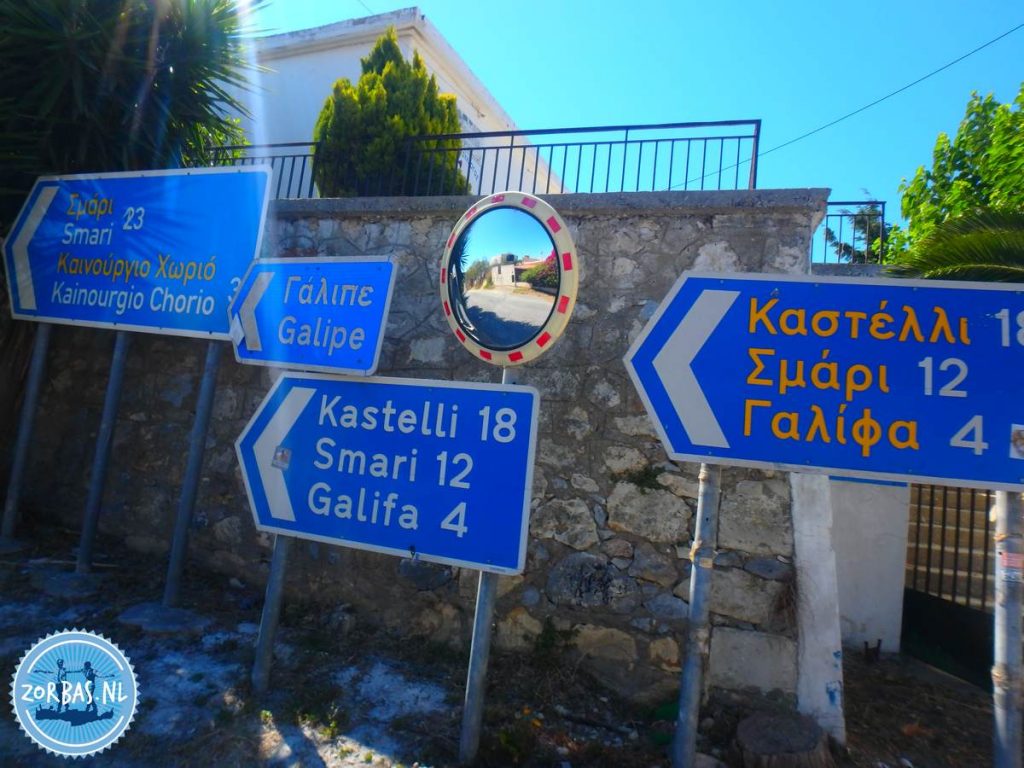 E-bike holiday in Greece: Thanks to the wide variety of landscapes, a different environment can be explored every day. On the bike you have plenty of time to see everything around you and make contact with the local residents is a lot easier. The cycling holiday in Greece offers enough variety between the picturesque villages and the beautiful nature. Spring and autumn are the best periods for cycling. During these periods the temperatures will be around 20 degrees: ideal for an active holiday.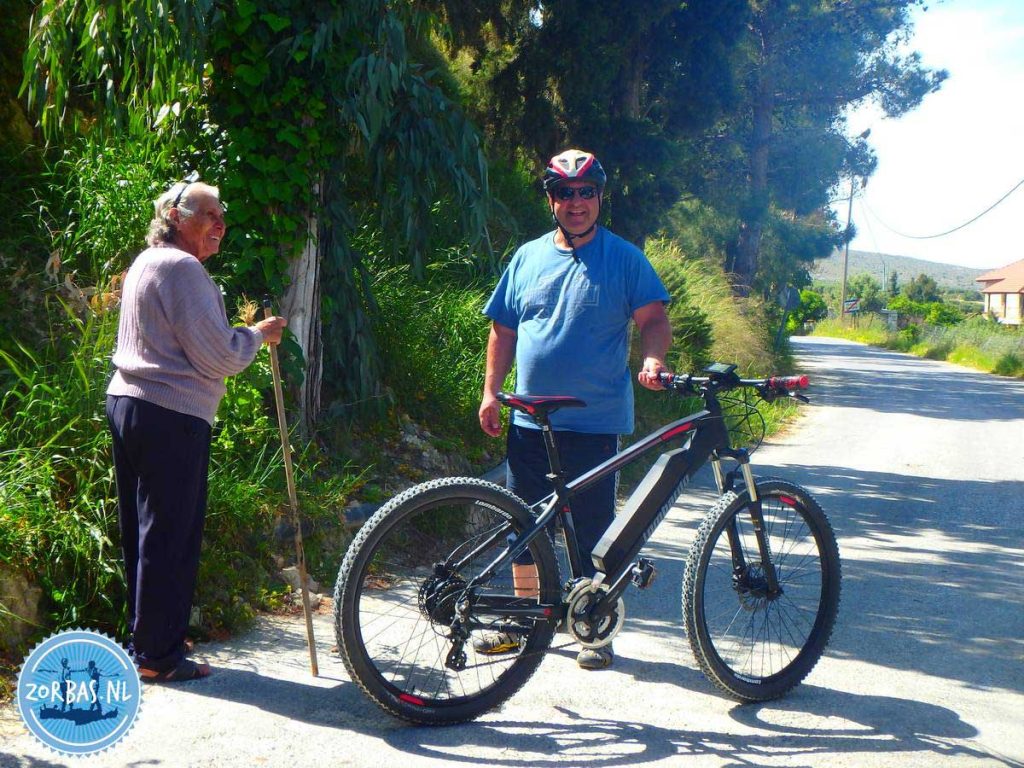 Holidays on Crete: Apartment rental and accommodation on Crete. This is the right address for family apartments and holiday homes, excursions and cheap flights to Crete. There is a detailed overview of the latest holiday news from Crete including many pictures also about walking on Crete. Crete is the most southern holiday island of Europe.
In case you like more information, please send an email to zorbasisland@gmail.com
Electric cycling in Greece