Walking holiday in October in Greece: Walking in Greece is the best way to get to know the country, the nature and the people. There are many different options for a hiking trip in Greece. This beautiful country has countless places that we can suggest for amazing hikes in nature. But for a walking holiday in Greece, we recommend going to the southern island of Crete. The temperature on Crete in October is comparable to a pleasant summer in Northern Europe and is therefore perfect for the most special hikes. On Crete you can walk along ancient footpaths along beautiful bays and authentic villages, but also through gorges or over mountain paths. Between the olive trees you walk to the next beautiful spot where time has had no influence.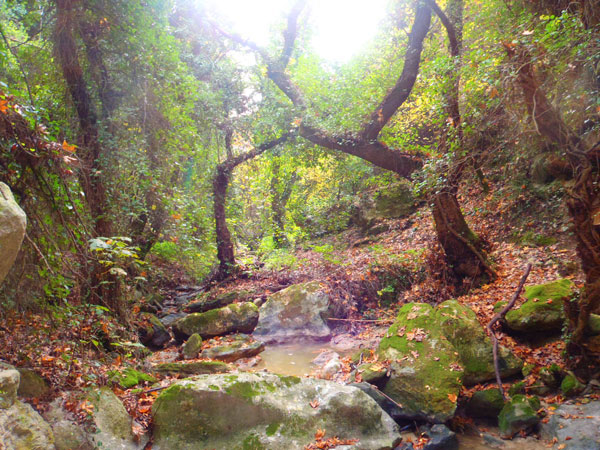 Walking and hiking in October on Crete: People often think that Crete is a crowded and touristy island. This only applies to very small parts of the island. The largest part is a relatively quiet island where the Greeks are just their typical selves and busy tourism is far away. Crete is a true paradise for nature lovers and active people. Mountains, forests, olive groves and grape fields alternate in the landscape. Nature offers an abundance of trees, plants, flowers and herbs. And in addition to all of that, history is visibly present in the many excavations, old churches and monasteries. Thanks to the pleasant weather in October on Crete, it is one of the best months in the year to discover Crete on foot.
Hiking in October on Crete: Walking on Crete is more than following a footpath. Over the years we have mapped out many different hikes for our guests. We walked every metre many times, so we know where we can go with our guests. For hikers of every level we have many different nice walks. We often choose the places that are not described in the walking books of Crete and provide a personal approach.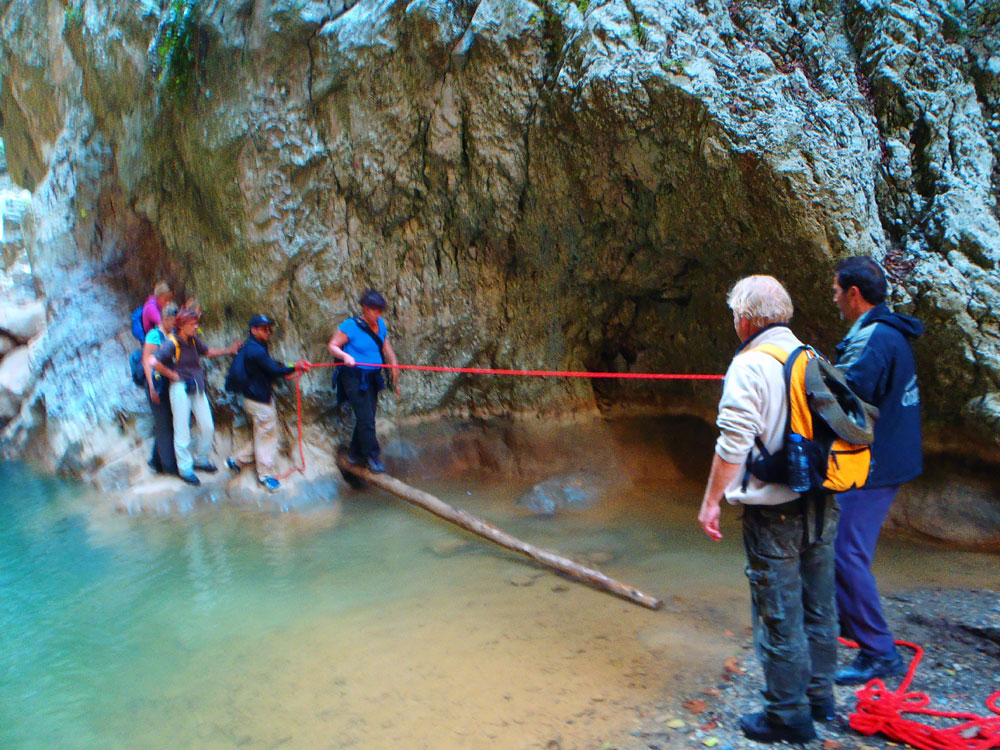 Daily news from Crete: On this page, we give daily updates of all our activities in Crete. Every day, during summer and winter, we upload our weblogs.
Excursion on Crete: Here you find a lot of information about excursions during your holiday on Crete like: car and bike rental, car and accommodation, diving, cycling, hiking, hiking combinations on Crete, Greek cooking lesson, playing golf, boat trips, horseback riding, outdoor activities, sailing, jeep safari, fishing, group excursions, active holiday on Crete, weekly excursion programs or fly-drive.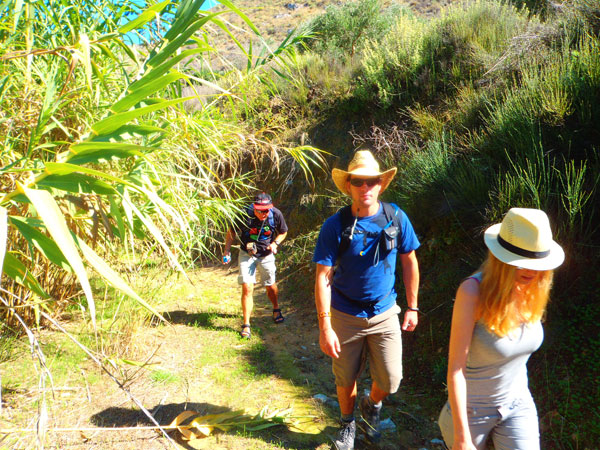 Holiday on Crete: For renting apartments and holiday homes, all your excursions and cheap flights to Crete you can come to us most time of the year. If you are looking for apartment rental and accommodation on Crete, you have come to the right place. We have a variety of apartments, suitable for families, singles, couples or more people travelling together. It does not matter whether it is summer or winter, you can always enjoy the outdoors on the southernmost holiday island of Europe. We can help you to organize your holiday on Crete Greece to your wishes. An active outdoor vacation, active holidays, a beach holiday, or a combination of both; we can all realize for you.
To give you an impression of your vacation in Zorbas Island on Crete, we have created a "Zorbas Island" movie for you: Zorbas Island Vacation movie in 5 Minutes.
In case you like more information, please send an email to zorbasisland@gmail.com