Agiofarango Gorge on Crete: This is a shorter hike at the South coast of Crete and ends at a beautiful beach at the Libyan Sea. The rest of our day we spend here enjoying a lovely lunch at the beach. You can walk around the area some more or take a refreshing dip in the sea. It is a beautiful spot to do some snorkeling. The rock formations and tunnels in the sea are spectacular. This area is well suited for mountain climbing. The rock walls of the gorge go straight up and that makes climbing them quite a challenge. All year round you will find mountain climbers camping here.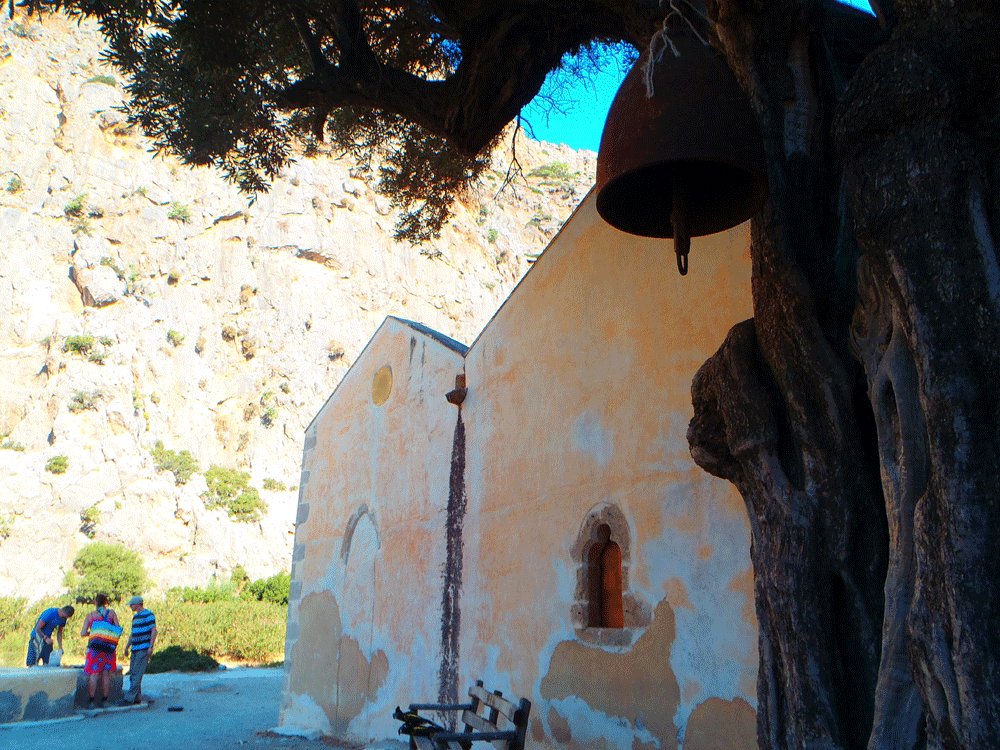 The hike is about 6 kilometres and can be done summer and winter. It is not a difficult hike. We walk between the rocks on a sandy trail in the river bed. The walk is suitable for everybody although we do advice sports shoes or hiking boots.
Agiofarango Gorge on Crete – Where is the Agiofarango Gorge?
How to get to the gorge: The Agio Farango is situated at the Libyan Sea on the Middle-South coast of Crete. From the village Mires you drive towards Festos. Festos is one of the oldest archaeological sites of Europe. From Festos you head towards Matala. At the 6 kilometre sign to Festos you take the road to Sivas. At Sivas you follow the sign Listaros. After the village of Listaros you drive heading south to the Monastery of Odigitrias.
At the right hand side of the monastery you will see a small wooden house with a map of the route through the gorge. You could park here, but starting your hike here would make it a very heavy and long walk, since you would have to walk back to the car as well (20 kilometres). Next to the monastery there is a dirt road going down. Keep driving until you hit a T-crossing and take a right. Park the car after about 1 kilometre and your hike can start.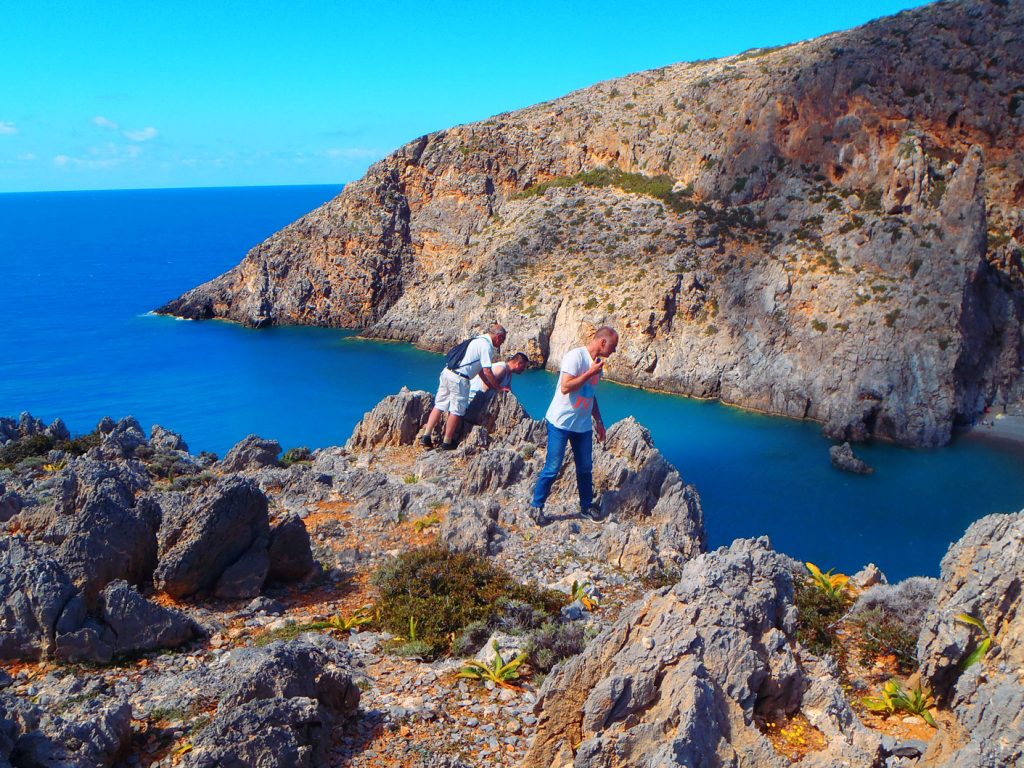 Agiofarango Gorge on Crete – Description of the gorge
The Agio Farango Gorge: The start of the gorge is spectacular with its high rock walls and stalagmites. As long as you keep walking in the old river bed you cannot get lost. Although the gorge walls are very high, there is no need for fear of heights, you will always walk downwards. After a kilometre you will get to an old olive tree of at least 600 years old. A beautiful full tree with large oddly shaped roots. After the tree you will see a church to your left. This church is called Saint Anthony and was built in 1400 AC. It's a beautiful church with, again, next to it an old tree.
You will also find a water well filled with cold water all year round. Next to the well are feeding and drinking troths for the goats and sheep that live in the gorge. While you are there you might want to fill the drinking troth as well. After your small break you head further down where you will get your first view of the sea. A breath taking sight that takes you all the way down to the beach. The gorge is filled with Oleander bushes. In April the first pink flowers bloom and they colour the gorge till the beginning of August. Especially in May and June it is a spectacular sight, the gorge is then totally pink coloured.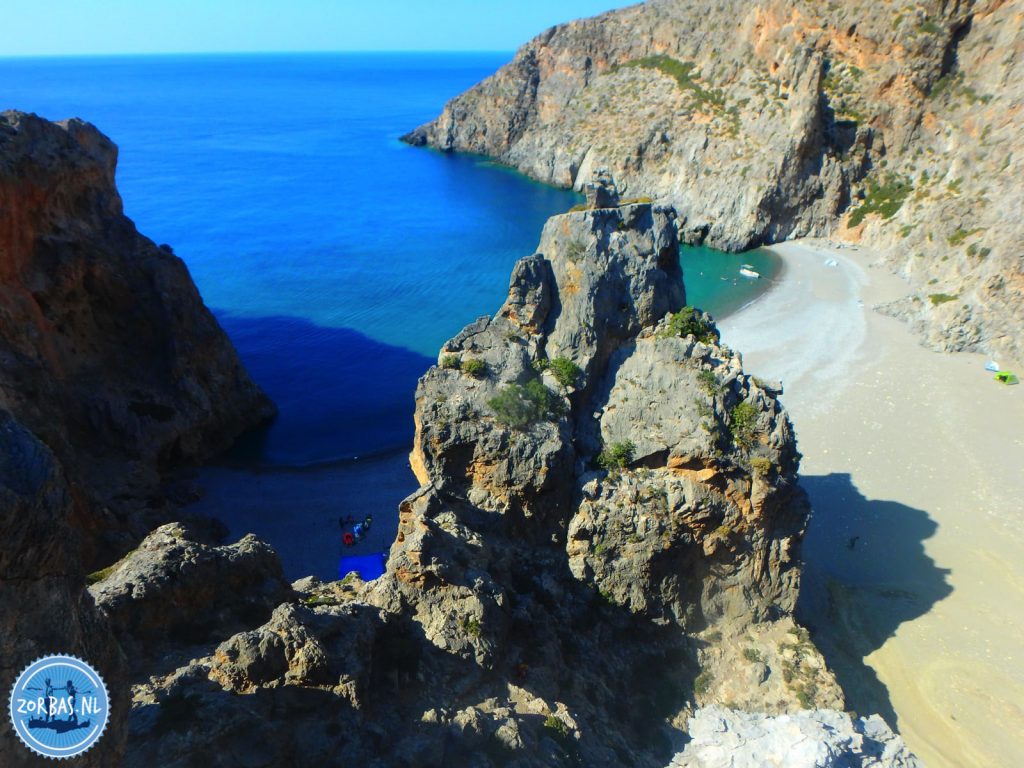 The beach of Agio Farango on Crete: A beautiful beach with small pebbles. To your right you can see a small tunnel in the sea, a gorgeous place for some snorkelling. The beach is totally protected from wind and therefore a snorkelling paradise. Next to this tunnel there is a small island. While swimming around it, you can see the sea salts on the rocks.
Agiofarango Gorge on Crete – The excursion to Agiofarango
Excursion to the Agio Farango gorge on Crete: Possibilities to snorkel, walk, swim and lunch at the beach. The hike is only 2 kilometres one way and is both easy and beautiful. After we arrive at the beach we find a good spot for our lunch. We bring all the snorkeling gear, so we can admire the tunnel and the island. Of course you are welcome to bring your own equipment. For those who do not wish to snorkel, can make another short walk from the beach, swim or relax and sunbathe. At the end of the afternoon we walk back through the gorge and drive back home. This excursion is suitable for all ages and is unique in its own way, since it combines a car trip through unknown Crete, hiking, snorkelling, sunbathing, swimming and a beach lunch.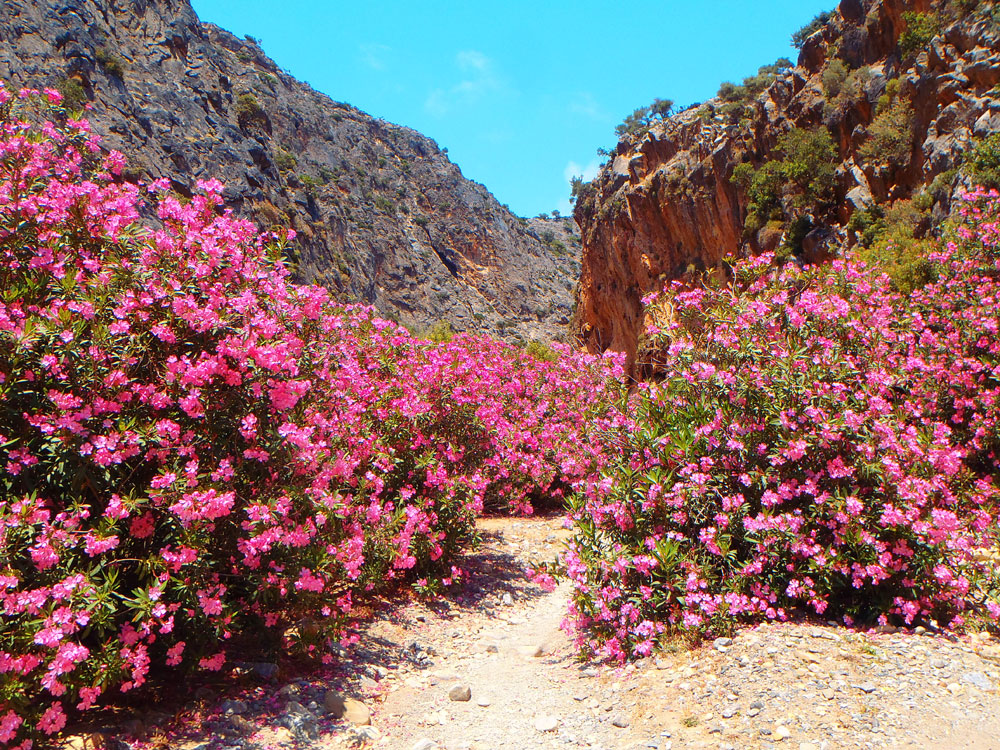 Other walking trails in the area: In stead of the shorter walk through the gorge you can make a 6-8 kilometre hike that is more challenging with some climbing. You will have a beautiful view of the gorge and the beach and enjoy the gorgeous flowers in the wild. An amazing hiking area on Crete.
Climbing on Crete Greece: In spring and autumn this area is a climbers paradise. Especially in spring you will find quite a few campers on a climbing trip in the gorge although it is forbidden to stay here overnight. If you would like some more information on mountain climbing on Crete, please send us an e-mail.
Hiking and accommodation on Crete: The location of our apartments is directly by the sea. The apartments are suitable for everybody: from families to groups, but also for two persons or singles!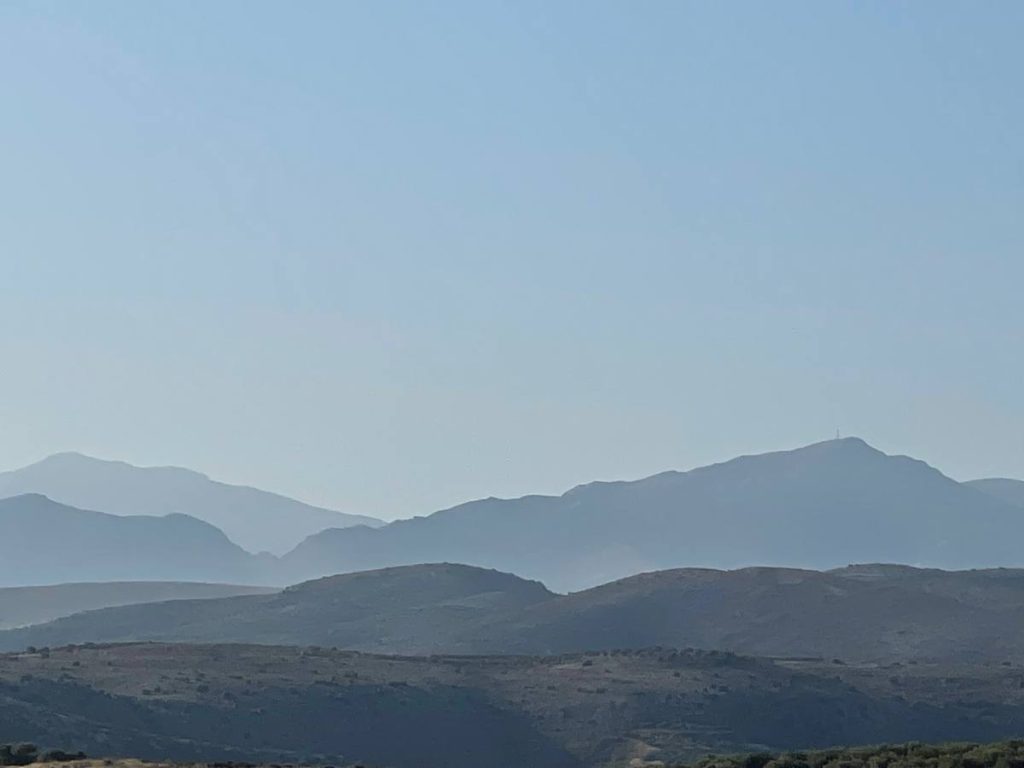 News about hiking on Crete: A page for daily news about excursions in unknown areas on Crete. You will often see here pictures of Agiofarango Gorge on Crete.
Photo book about walking and hiking on Crete: Excursions and hiking on Crete Greece photo book with information about hiking and walking.
Walking on Crete on Youtube: Here you can see a lot of movies of our hikes on Crete. Each week we post a new video of our last walk, so you get an idea about hiking on Crete.
Information about walking on Crete: Here you find many hikes on Crete, since there are unlimited possibilities for hikers on Crete. We have hiking trails that you can walk by yourself, but we also offer hiking tours on Crete accompanied by a guide. You can go for nice walks on Crete.
Holiday information Crete Zorbas Island: For renting apartments and holiday homes, all your excursions and cheap flights to Crete. If you are looking for apartment rental and accommodation on Crete, you have come to the right place. We have a variety of apartments, suitable for families, singles, couples or more people travelling together. We can help you to organize your holiday on Crete Greece to your wishes. An active outdoor vacation, active holidays, a beach holiday, or a combination of both we can all realize for you.
In case you like more information, please send an email to zorbasisland@gmail.com
Agiofarango Gorge on Crete