Fly-drive holiday on Crete Greece: Through this web page you can design your own fly-drive holiday on Crete Greece. Decide for yourself how many days you want to use our fly-drive on Crete Greece, with options for 8, 10, 12, 15 or 21 days! You can book a fly-drive holiday on Crete. We arrange everything for you from a car (B-category), passenger insurance, 24 hours road service to your accommodation with breakfast. It is also possible to stay a week on one location and tour around for some days. Many people like to relax a few days after touring around for days. The reversed option is also possible: first a relax holiday on Crete and then explore the island by car. Travel around Crete: travelling around Crete in 8 days or more.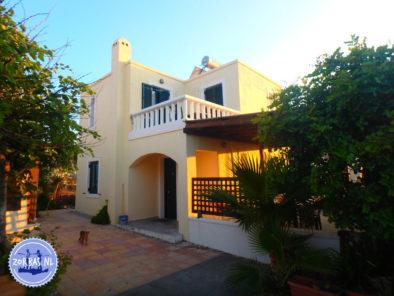 Fly-drive holiday on Crete Greece – Example of a 15-day tour around Crete
Below we give you a general description of a route, which you can drive if you want to be travelling around Crete for 15 days by car. It is just a suggestion, we do have many more car routes for Crete. We will not describe our routes into detail on the internet, since we like to keep them unique. We will mention though some sites worth visiting on Crete. If you wish to drive a different route of only a certain part on Crete, just contact us. With pleasure we help you sorting everything out and give you a tailor-made route.
First day fly-drive holiday on Crete: Heraklion airport – Kokkini Hani. You will be picked up from the airport of Heraklion. For your first day we bring you to your accommodation where you will receive your car. We explain you everything about your fly-drive route on Crete, so you are informed and know what to expect. Of course you have the chance to ask us whatever you still want to know. This web pages has just a general description of the route, since we do not want to write unique details of our route on the internet. Our tours are professionally created, so you don't have to miss anything about the beautiful island of Crete.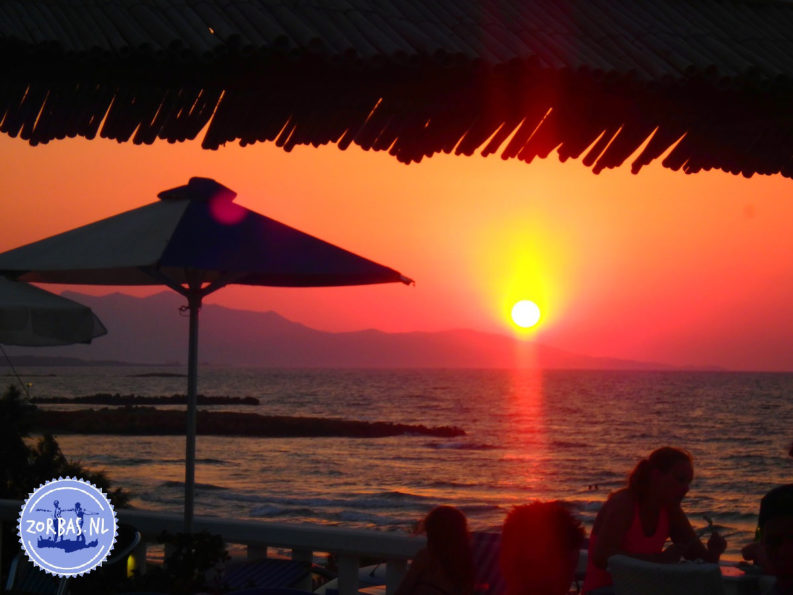 Second day, Central East Crete: Kokkini – Galifa – Galipe – Kasteli – Thrapsano – Arkalohori – Archanes – Knossos – Gournes. This tour is approximately 120 kilometres.
This is not an extreme long tour through Central Crete, which is a beautiful wine area. It is nice to visit the local wine factories and maybe even taste local wines. This area also has many olive trees for the production of olive oil. You can visit some local olive factories, but these are not in use during the summer. To finish the day, you can drive to Knossos, where you can visit the famous palace of King Minos. You can also leave this visit for the last day of your tour, before returning to the airport.
Fly-drive holiday on Crete Greece – First part of the route goes east
Third day, East Crete: Kokkini Hani – Potamies – Krasi – Kera – Lassithi plateau – Tzermiado – Vrisses – Neapoli – Agios Nikolaos – Elounda. This tour is approximately 100 kilometres.
Just after Potamies there is a dam reservoir, with a little village which is partly in the water. It is surrounded by an impressive mountain landscape. When you continue to Lassithi, you pass the village Krasi. This is a characteristic mountain village with the largest plane tree of Crete and an old laundry place, where the mountain water runs through. It is nice to take a stroll through this village. The next village you pass is Kera, where you can visit the Moni Kardiotissas monastery. The plateau of Lassithi is an attraction all year round. If you take a tour around the Lasstihi plateau by car, you see a lot of interesting spots. At the village Psychro is the cave where Zeus was born and raised. It is also an area where you see lots of elderly Greek men on donkeys!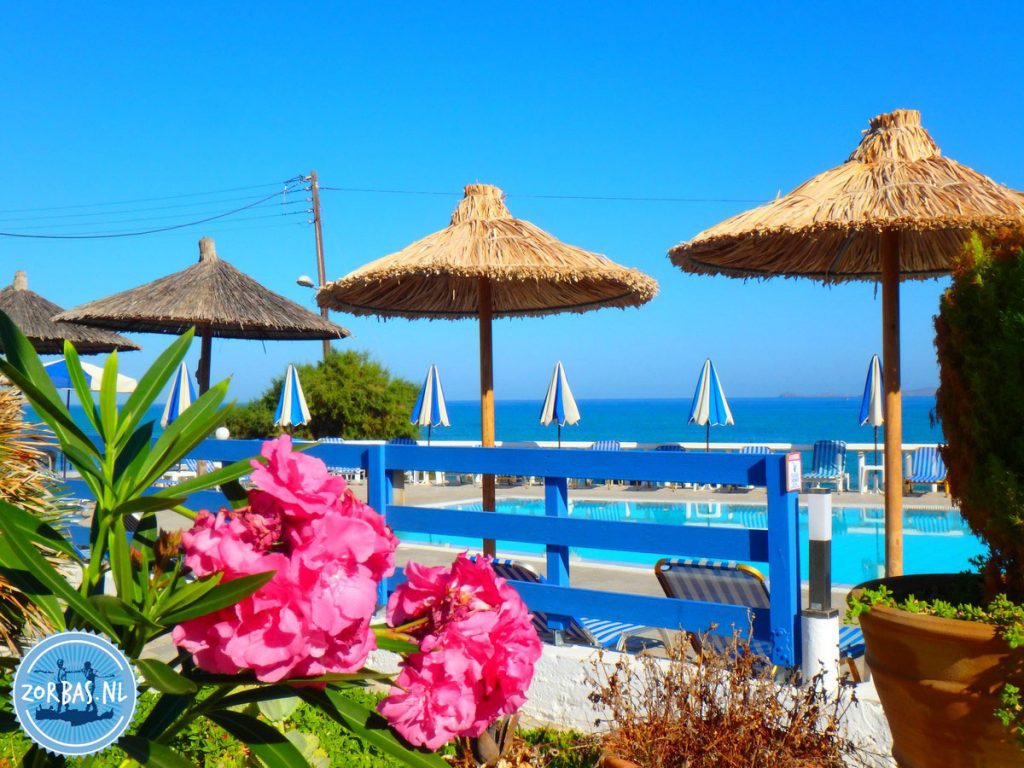 After the villages Psychro is a tavern. This tavern is called Milos (milos means windmill). This name refers to the old years when you could find thousands of windmills on the Lassithi platea to pump water from the ground. On the Lassithi plateau you also find lots of agricultural harvesting. After Lassithi you drive towards Neapoli – Agios Nikolaos. This road goes right through nature with beautiful views. Agios Nikolaos is a nice small town for a break. In the centre and next to the harbour there is lovely little lake.
In Elounda you stay overnight your third night! Elounda is famous worldwide because of the TV series: "Who pays the ferryman". You can go on a boat trip after arrival, to visit the impressive island of Spinalonga. This island used to be until 1957 a leper colony. The island is built up during various eras: Venetian, Turkish and Greek. Every half hour a boat will leave for Spinalonga. In the evening you will find lots of taverns to enjoy a delicious meal in the harbour.
Fourth day, East Crete, north and south coast: Elounda – Agios Nikolaos – Istro – Gournia – Sitia – Vai – Palekastro – Zakros – Ziros – Makrigialos – Koutsounari – Ierapetra – Mirtos. This tour is approximately 210 kilometres.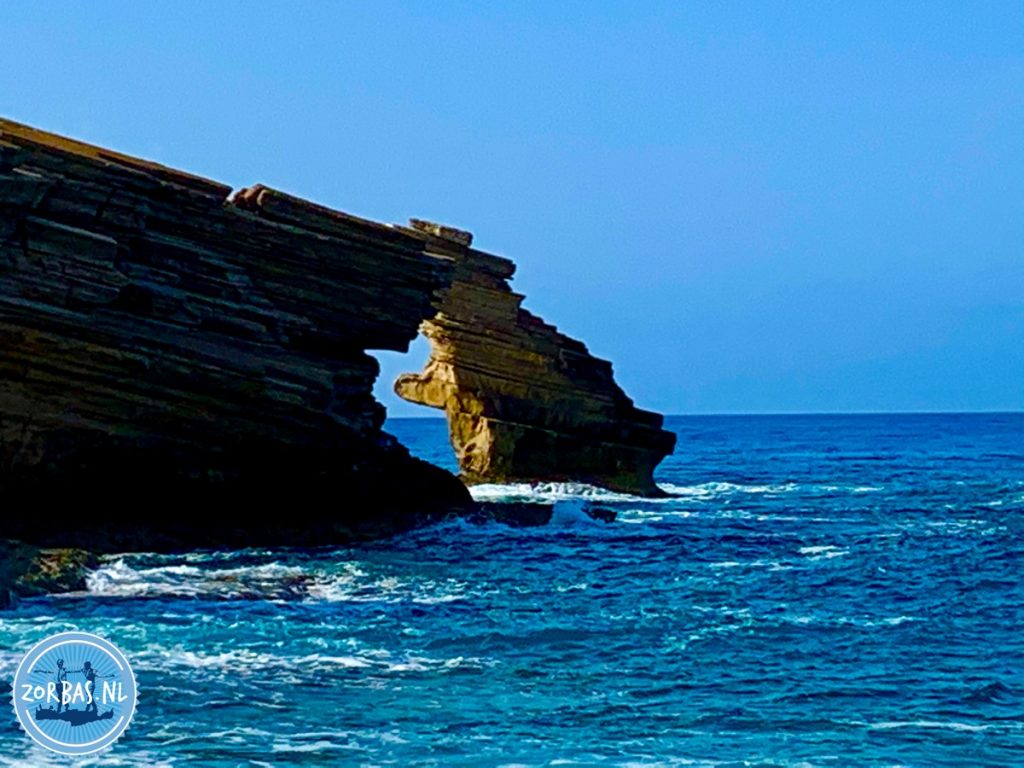 Driving along the north coast at Istro, you will enjoy the gorgeous coastline, with beautiful small islands in the sea. Right at the easternmost tip of Crete, you come to Vai. This is the only real natural palm beach in Europe. When you leave early in the morning, you can enjoy Vai in peace. Later on during the day it gets busy here with tourists. This oasis of palm trees has become famous because of the Bounty commercial in the eighties. The road from Vai to Ziros is a fantastic route through many small Cretan villages. When you arrive in Makrigialos you can enjoy a lunch on the south coast of Crete.
Then continue your tour trough Ierapetra, which is the most south town in Europe. Ierapetra is situated on the Libyan Sea, Africa is only 300 kilometres away! From Ierapetra you drive through the agricultural area with lots of bananas to Mirtos. It is a lovely village at the coast, where you spend the night. The boulevard of Mirtos has several small restaurants where you can enjoy an affordable and delicious meal. The boulevard is at a short walking distance from your apartment.
Fifth day, Central South Crete: Mirtos – Ierapetra – Mirtos (a visit to Chrissi). This tour is approximately 30 kilometres.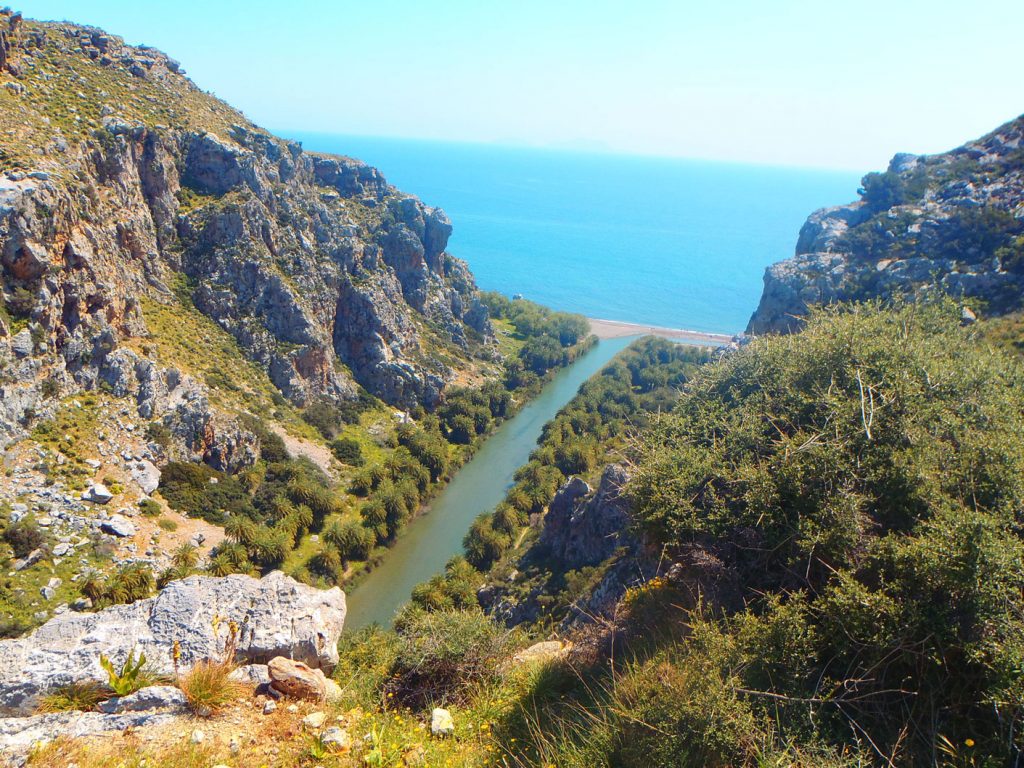 Chrissi is a beautiful island, where you can walk around. It is an island with beautiful sandy beaches and is a paradise for snorkelers. Chrissi owes its name (Golden) to the fine golden sand that is everywhere on the island. The sea around the island has several shades of blue. You leave from Ierapetra by boat to this fantastic island. The boat trip is about 1 hour (the boat leaves at 10.00 hours from Ierapetra). You arrive around 11.00 hours at Chrissi and the boat leaves again at 16.00 hours back to Ierapetra. You stay overnight in the same accommodation in Mirtos.
Fly-drive holiday on Crete Greece – Along the south coast towards the west
Sixth dag, Central South Crete: Mirtos – Ano Viannos – Pirgos – Agia Deka – Mires – Festos – Matala – Timbaki – Agia Galini. This tour is approximately 140 kilometres.
From Mirtos you drive to Ano Viannos. A beautiful landscape with lots of mountains and views to the south coast of Crete the whole day on your left hand side. Ano Viannos is a large village, nice for a short break. From Ano Viannos you follow the road to Pirgos. Just outside the town Mires is the archaeological site of Festos. Here they found the famous disk of Phaistos, which has never been deciphered. The disc of Phaistos is often displayed as a symbol of Crete. Fetsos is worth a visit.
After Festos you continue the trip to Matala, a pleasant seaside resort. Matala is famous for the chalk cliffs in which many caves were built in the Neolithic era. These caves, which you can visit, were inhabited by hippies in the 60s – 70s. The hippies don't live here anymore, but the village still has the Flower Power atmosphere. The last part of the tour goes along the south coast of Crete to Agia Galini. In Agia Galini you will stay overnight. A nice small village at the coast, where especially in the evening is great to walk around. The village has many nice restaurants and a small port.
Seventh day, from South Crete to North Crete and back: Agia Galini – Timbaki – Mires – Agia Vavara – Krousonas – Tilissos – Gonies – Anogia – Axos – Perama – Moni Arkadiou – Adele – Prassies – Amari – Agia Galini. This tour is approximately 180 kilometres.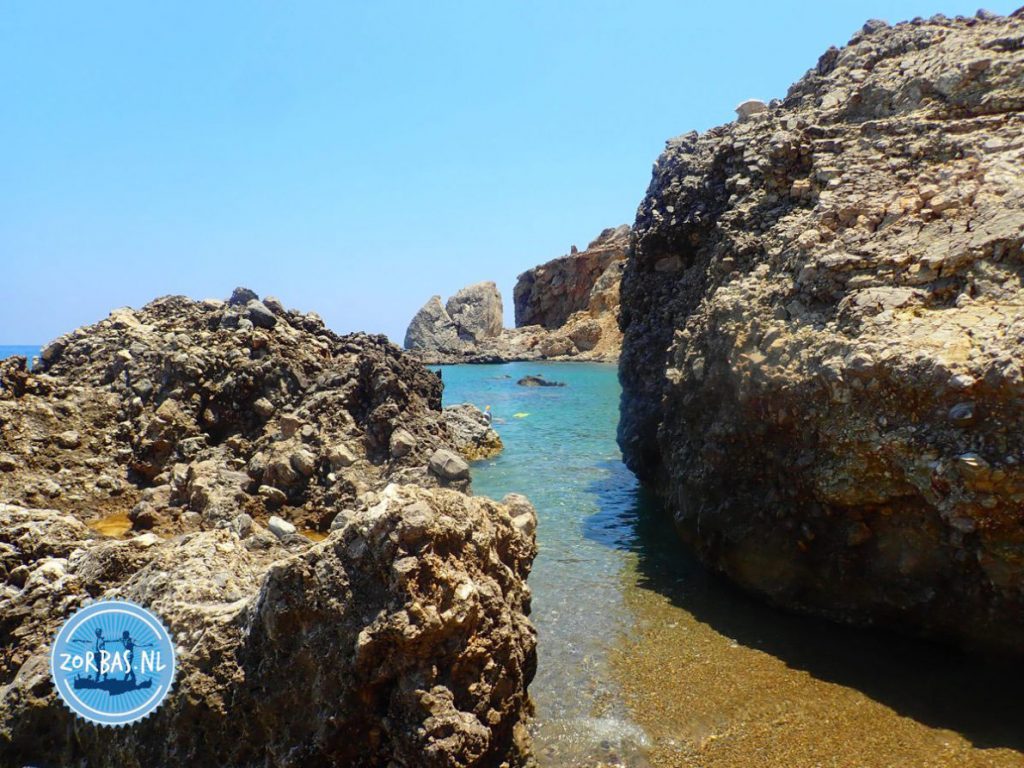 Your tour starts from Agia Galini towards Heraklion. This tour takes you through the Ida Mountains, a magnificent nature area. From for example Krousonas you have the most amazing views to the northern coast of Crete. And when they are selling somewhere in Krousonas local lillte apples, you should really try these; you will be amazed by the lovely taste. You drive through the village Anogia, where many shepherds live. Here they make the famous Cretan cheese and also other traditions are kept here highly valued. In the afternoon you visit the monastery Moni Arkadiou. Arkadi monastery is an important sanctuary for Crete. Arkadi was at the time of the Turkish occupation an illegal school for Cretan culture and religion. Arkadi certainly is one of the main attractions of Crete. Along Mount Ida you return back to Agia Galini.
Eight day, South Crete: Agia Galini – Melambes – Nea Kria Vrisi – Spili – Preveli – Agia Galini. This tour is approximately 170 kilometres.
Today the car route on Crete goes mainly along the south coast of the island. From Agia Galini you drive direction west. You will visit the monastery of Preveli. After your visit the monastery, you walk right trough the water to the beach of Preveli. Along the riverbed there grow many palm trees and oleander bushes with beautiful pink flowers. It is the most amazing and special piece of nature. Make sure you bring along your swimwear, because this is a spot you really want to take some time to relax at the sea!
Ninth day, South-West Crete and North-West Crete: Agia Galini – Spili – Frangokastello – Hora Sfakion – Askifou – Vrisses – Souda – Chania. This tour is approximately 160 kilometres.
You will leave Agia Galini in the direction of Spili, with on your right hand side the highest mountain of Crete: Mount Ida (2456 meters). From Spili you drive to Frangokastello, a nice route along the south coast of Crete. In Frangokastello there is a beautiful Venetian fortress at the beach. After a visit to the fortress you continue to Hora Sfakion, also called Sfakia. This is a typical traditional Cretan village. Sfakia is the only place in Greece that has never been occupied during war by enemy forces. The village and the region have committed a lot of resistance in the past against potential invaders. Sfakia is known as the port to which visitors of the famous Samaria Gorge from the terminus of Agia Roumeli, are transported by boat.
After Hora Sfakion you drive to Chania; an impressive route trough the mountains, from South West Crete to North West Crete. Rough mountains and lots of traditional villages. You stay overnight in Chania. It is mainly the Venetian and Turkish elements that decorate the city and give it a nice atmosphere. The old centre of the town has Venetian, Turkish and Jewish neighboorhoods, each with their own character. The Venetian harbour with the lighthouse in the Firkas fortress and the nice small terraces around it, is a great place to visit in the afternoon and evening.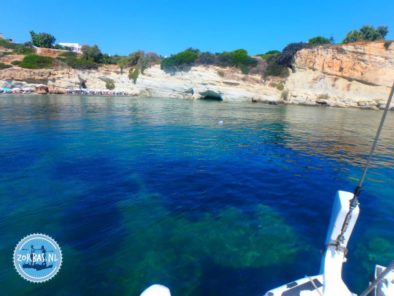 Fly-drive holiday on Crete Greece – All the way to the southwest of Crete
Tenth day, North-West and South-West Crete: Chania – Platanas – Maleme – Kissamos – Sfinari – Chrisoskalitssa – Elafonisi – Paleochora. This tour is approximately 120 kilometres.
From Chania you drive direction west to Kissamos and from there continue towards the south, to Chrisoskalitssa – Elafonisi. There is an impressive monastery in Chrisoskalitssa. According to Cretan tradition, the name of the monastery derives from the ninety steps which lead there. The last step, of which is said to be golden, was only visible to the faithful. Hence the name of the monastery from the words Hriso meaning gold and Skalitissa meaning staircase. Shortly after the monastery you come to Elafonisi. This is a wonderful white sandy beach with at some parts a pink colour because of the millions of crushed shells. Elafonisi is a protected nature area, but in the summer it does get busy here.
From Elafonisi to Paleochora: a nice route with winding roads. A road trip of 120 kilometres might not seem that long, but it is when you drive these roads. Paleochora is built on a peninsula with at both sides of the village the sea. At the boulevard are many nice taverns and little bars. In the evening the central road is closed for cars, so you can enjoy your food and drinks here in peace. We recommend you to take a walk stroll through this town at night.
Eleventh day: Early morning you take the bus to the Samaria gorge. The Samaria gorge is an unique natures resort in Europe. The entire hike through this gorge is 18 kilometres; at some parts in the gorge you look up to cliffs with a height of 300 metres. At the narrowest point in the gorge these cliffs are only 4 metres apart. Everybody with a normal health condition can walk the Samaria gorge. At the end of your walk you arrive in Agia Roumeli. From this village you will go back by boat via Souga to Paleochora, where you stay overnight again. Instead of going to the Samaria gorge, you can also go the island of Gavdos. For more information about walking and hiking: Hiking routes on Crete.
Twelfth day, from South-West Crete to North-West Crete and back: Paleochora – Kandanos – Mesavlia – Kolimbari – Afrata – Drapanias – Strovles – Agia Triada – Paleochora. This tour is approximately 140 kilometres.
Yet again a beautiful route leaving from the south coast in the western part of Crete, the region of Chania. Your goal is the peninsula Rodopos at Kolimbari on the north coast. You can drive up to the village Rodopos by car, but from there the only way to continue is on foot. When you depart early morning, take your time here to enjoy a great walk. Afterwards you drive a different route through the hilly landscape back to Paleochora.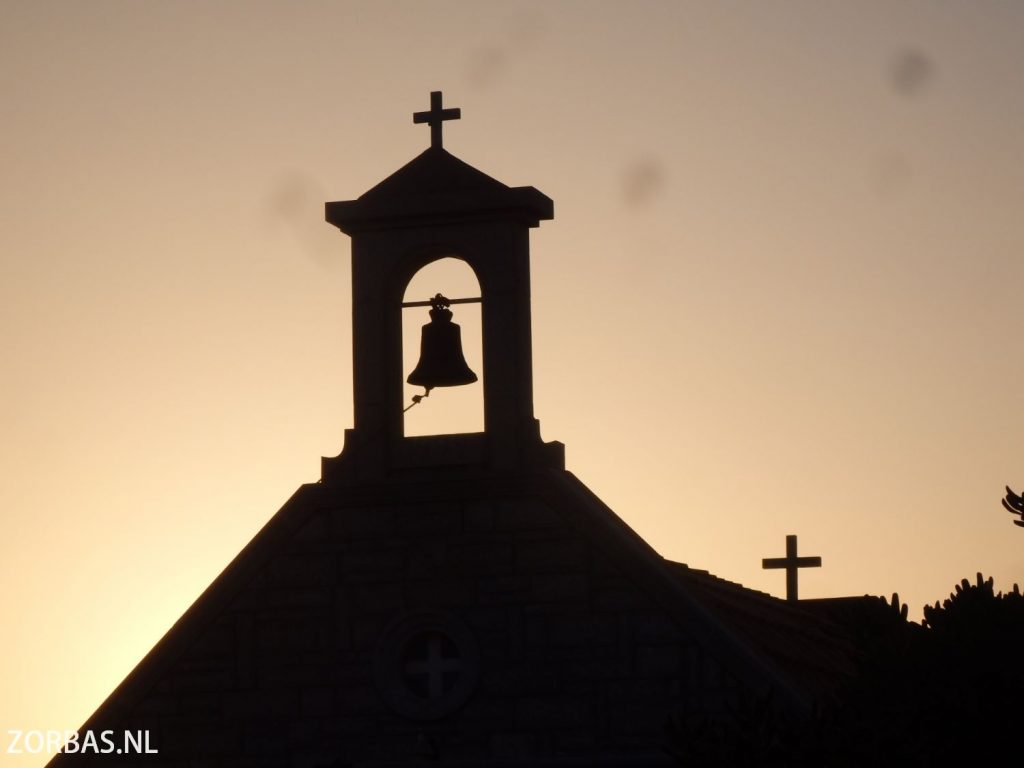 Fly-drive holiday on Crete Greece – Back to the north coast and eastward
Thirteenth day, North-West and South-West Crete: Paleochora – Omalos – Chania – Souda – Rethymnon. This tour is approximately 160 kilometres.
From Paleochora you will drive towards the entrance of the Samaria gorge. Here you will find the plateau of Omalos. Omalos is a small village in the White Mountains (Lefka Ori), but the name actually refers to the plateau of Omalos; the Greek word omalo means even, plain, regular or smooth. It really is a beautiful area. From the high mountain plateau of Omalos you drive direction Chania through an area with many orange trees.
From Chania you take the national road along the coast to Rethymnon. This lively city has a beautiful Venetian harbour, narrow streets, ancient minarets and ancient city walls. Rethymnon has many Neoclassical, Venetian and Turkish influences. Rethymnon also has an archaeological museum. Also visit the church and the square of the four martyrs. A beautiful old fortress town with many narrow streets with nice shops and restaurants. Here you have plenty of choice to dine in the evening.
Fourteenth day: Rethymnon – Armeni – Moni Profiti Ilias – Velonado – Maroulou – Kournas Lake – Episkopi – Gerani Cave – Rethymnon. This tour is approximately 120 kilometres.
Along the way you pass the monastery of Moni Profiti Ilias; a special monastery from Venetian times. Unfortunately it has been destroyed several times during Turkish rule. Only the temple and the belfry survived the violence. The belfry of the monastery, along with that of the monastery of Arkadi, are the only Venetian bell towers left in Crete. The other buildings were rebuilt in 1866. After the monastery you drive to the Lake of Kournas, the only freshwater lake in Crete. This is also a nice area where you can have lunch or go for swimming or even rent a pedal boat to go around the lake.
On the way back to Rethymnon you pass the cave of Gerani. This cave is 50 metres long and has 6 chambres. In the cave three skeletons of people from the Neolithic period were found and objects of stone and bone. The skeletons are probably from people that were trapped after an earthquake, because the entrance was blocked by a large rock. In the chambers of the cave you can admire beautiful stalagmites. The cave was accidentally discovered in 1969, when the new national road was built. From here you go back to Rethymnon to spend the night.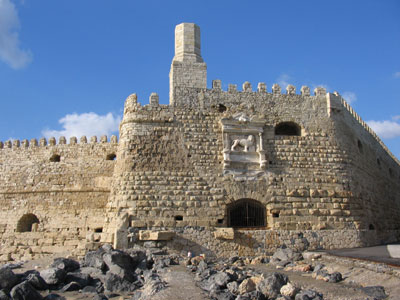 Fly-drive holiday on Crete Greece – The last part, driving back to the airport
Fifteenth day, North Crete: Rethymnon – Bali – Ammoudara – Knossos – Heraklion – airport. This tour is approximately 100 kilometres.
You leave from Rethymnon in the direction of Heraklion (airport). If you fly in the morning, you can be from Rethymnon within an hour at the airport of Heraklion. But if you have some time to spend, you can enjoy a lovely trip along the coastline and maybe even visit the palace of Knossos. Knossos is the biggest Minoan palace complex. The palace was built around 2000 BC. Presumably, the palace was destroyed by the volcanic eruption of Santorini, circa 1450 BC. Knossos was excavated by the Englishman Sir Arthur Evans. The labyrinth and the King's Hall are still intact. Knossos is one of the most famous archaeolocial sites of Crete, because it is an interesting part of history. We believe this is a nice way of ending your fly-drive holiday on Crete Greece.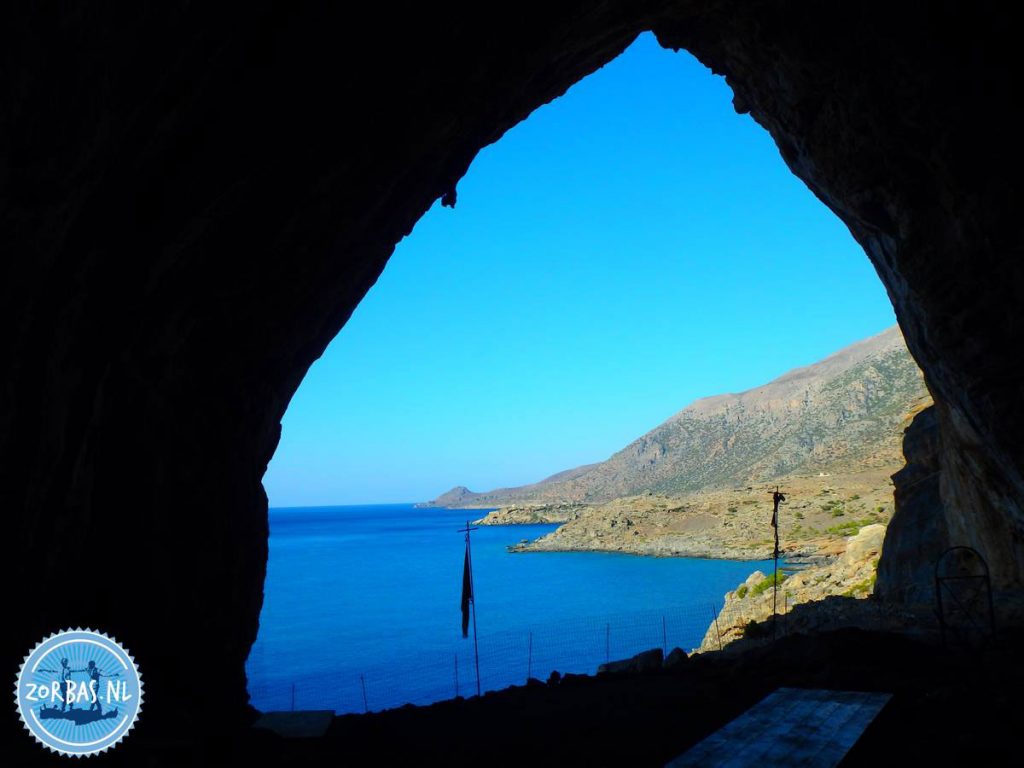 Holidays on Crete: Apartment rental and accommodation on Crete. This is the right address for family apartments and holiday homes, excursions and cheap flights to Crete. There is a detailed overview of the latest holiday news from Crete including many pictures. Crete is the most southern holiday island of Europe.
In case you like more information, please send an email to zorbasisland@gmail.com
Fly-drive holiday on Crete Greece