Prices apartments for rent in Crete Greece: Prices for accommodation 2023: Apartment and accommodation prices on Crete. Zorbas Island apartments for rent; accommodation on Crete. An overview of the prices for rental apartments on Crete, including possibilities to stay in different locations on Crete.
Below are the prices for Zorbas Island apartments on Crete. You can email us for a quote for holidays on Crete; prices for holidays in Crete Greece. Booking a holiday to Crete? The earlier you book the more affordable it mostly becomes. Previously, it often used to be cheaper to wait until the last minute to book a holiday, but nowadays it is often cheaper to book early. We also have options for groups and family holidays in Crete. In certain months of the year we also offer possibilities for corporate holidays on Crete, Greece. We offer options for half board accommodation on Crete.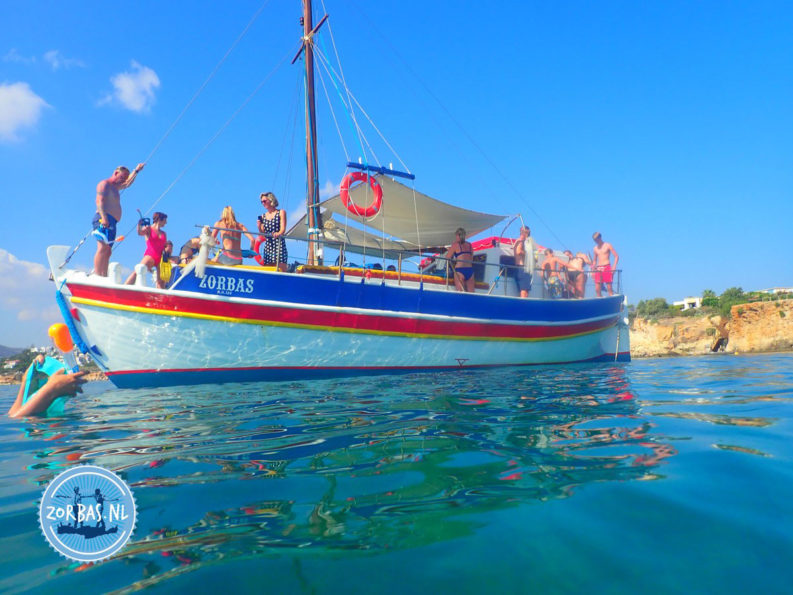 Accommodation with breakfast included, breakfast on Crete: Our breakfast starts at 08.30am. The breakfast is a selection of coffee, tea, orange juice, cereals, bread, cheese, ham, jam, eggs, yoghurt and seasonal fruits . Between 08.30 and 10.30 hours you can have your breakfast.
Accommodation with half board on Crete: We offer you the following options for holidays on Crete: accommodation and car, accommodation and diving, accommodation and cycling, accommodation and hiking, accommodation and motor bike, accommodation and scooter, cycling and hiking. Please email us for more information on the combination prices including accommodation in Crete.
A holiday on Crete does not have to be expensive. Read on this site the descriptions of the holiday options on Crete, Greece. In our area (Kokkini Chani, Crete) it is not expensive at all to eat somewhere. For more information please click on this link: area of Kokkini Hani. Take a look as well at the description of Zorbas Island apartments on Crete, on this webpage we describe all the possibilities for a vacation on Crete. Click on the link: Zorbas Island apartments. With us you can have holidays in both summer and winter. Our website is updated daily with new information about Crete.
Prices for apartments and accommodation 2023
Prices
Spring season
High season
Autumn season
March, April, May
and June
July and August
September, October and November
1 Person
€ 57
€63
€57
2 Persons
€ 47
€50
€47
3 Persons
€ 40
€43
€40
4 to 8 Persons
€ 35
€38
€35
Groups and assocations
Ask for our group discounts
You can always send us an email for a suitable offer. We try to answer the emails within 24 hours. You can also contact us by phone (0030-6976788022)
Spring holidays – 01-07 tot 31-08 – Autumn holidays
Prices are including breakfast, dinner (also the BBQ and Greek meze) and wifi
Half board & flights: We offer the whole summer half board accommodations, also possibilities in the winter (on request). Also we have deals for flights to Crete.
All prices are per person per night in euro's, including breakfast and diner, VAT & tourist tax
Special offers for Crete: Deals to Crete: On this page we weekly add new deals and alternatives for holidays to Crete. Every week you will find new deals and opportunities to quickly go on a holiday. Information for last minute holidays in Greece, information about flights and accommodation in Crete. Summer and winter packages for Crete Greece. Information to go to Crete on a budget.
Zorbas Island apartments Kokkini Hani Crete, Greece consists of 20 apartments and 2 holiday homes. The apartments have a cosy interior, with smaller and larger apartments. Our apartments are suitable for 1 person and up to 5 persons. Our holiday home is suitable for up to 6 persons. Each apartment has a terrace or balcony. Around the apartments is a beautiful subtropical garden, right by the sea.
We have several larger holiday apartments on Crete. Here you can have extra options like international TV. There are possibilities for summer and winter. Ideal for family holidays on Crete. The apartments are suitable for family and groups, but there are also possibilities for 1 or 2 persons.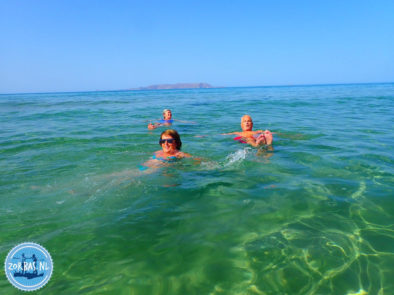 For daily information and news about excursions on Crete you can continue to our daily updated photo menu. This page will have every 24 hours new pictures and information about holidays on Crete.
Our program is subject to change. If you would like to participate with a particular excursion or activity, please let us know in advance so we can avoid disappointments. Prices for apartments on Crete Greece.
We organise also a great variety of different excursions, like for example an excursion to a water park (with big slides), horseback riding on Crete, car rental on Crete, scooter rental on Crete, motorbike driving on Crete, beaches with water sports, golf on Crete, cycling on Crete, hiking tours on Crete, diving on Crete, fishing on Crete, climbing on Crete, outdoor holidays on Crete, scooter tour on Crete, sailing on Crete, so in other words have a look at our excursions page. You can do a lot of activities during your holiday on Crete. If you are looking for a specific excursion, please let us know. Prices apartments on Crete.
To give you an impression and to show you what to expect of your holidays at Zorbas Island on Crete, we created a short "Zorbas Island" film for you: Zorbas Island holiday film.
In case you like more information, please send an email to zorbasisland@gmail.com
Prices for apartments on Crete Greece