Jeep safari on Crete Greece: a jeep safari on Crete contains many elements for a fun active holiday: adventure, culture, traditional Cretan villages and a magnificent scenery on our beautiful island.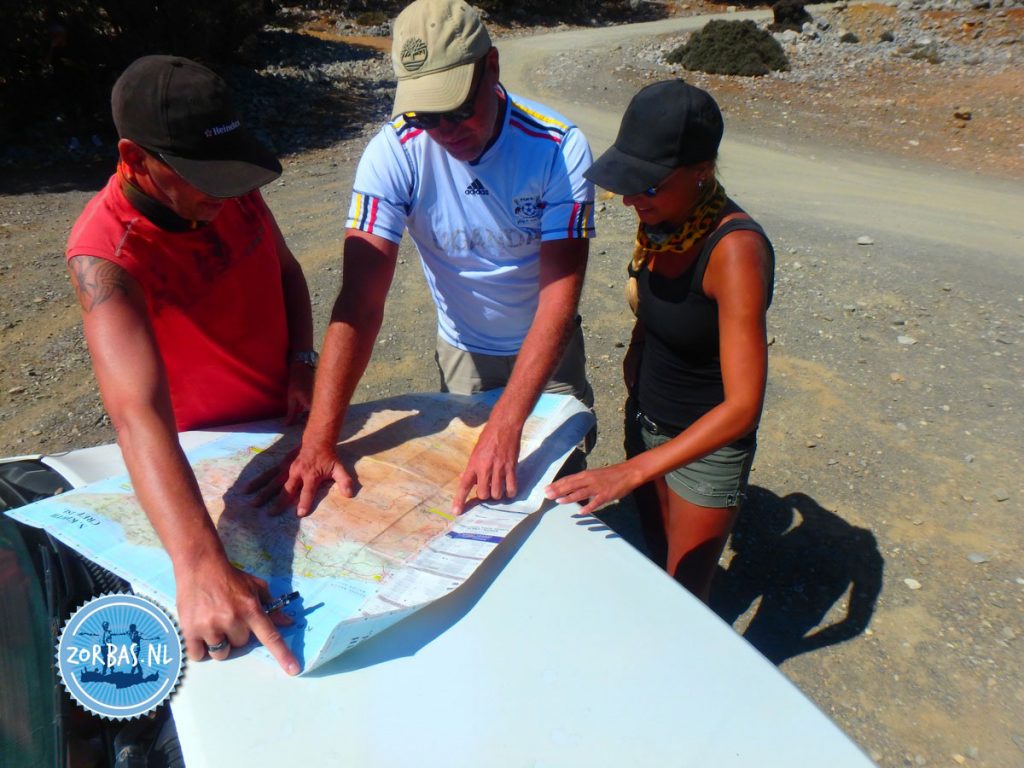 We leave at 08.00 am after breakfast, to visit the Central Crete with a group of jeeps. We will drive off-road almost the whole day. We have a coffee break around 10.30-11.00 hours in a traditional Greek kafenion (Greek coffee house). After coffee, we continue to explore Crete off-road. On this day you can expect a lot of adventure and culture and we pass many beautiful Greek villages in the mountains. Around 13.00 hours we have lunch in the lovely village of Kastraki. After lunch we continue our tour through the mountains. In the afternoon we return around 17.00 hours at the accommodation, where you can enjoy a drink and a refreshing dip in the pool. Nothing is nicer after a long jeep safari than to come back for a drink and to wash off the dust.
Our jeep safari in Crete started with a small nice group of people: spontaneous, enjoying the mountains, seeing another part of Crete! Then another jeep came along and then one more…. Now these safaris have evolved into an integral part of a fun holiday in Crete. Every winter we create new tours. Many of our guests who have visited Zorbas repeatedly, like to do another tour every year. We are taking care of that! The most important part of the jeep safari is to explore Crete with lots of greenery, villages, mountains, sea and culture. We also make a nice DVD of the experiences during the jeep safari.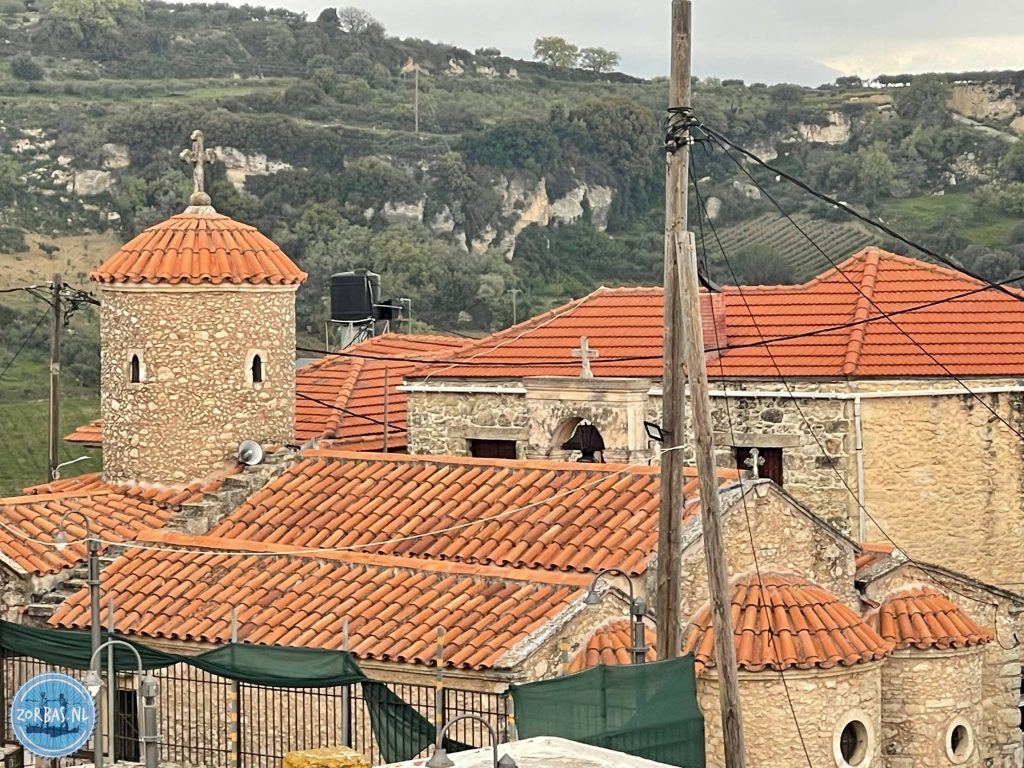 Jeep safari on Crete Greece – Where do we go with the jeep safari?
We have 8 different jeep safaris in Crete. Every summer we create a new tour on Crete, containing all elements of fun, adventure, culture and landscapes of Crete.
We do not give too much information about our routes on the Internet concerning our jeep safari. We want to keep our routes on Crete unique. A jeep safari in Crete is an adventure on its own.
Jeep safari on Crete Greece – Some examples of the routes
Jeep safari on Crete 1: This safari goes from Kokkini Hani, Gournes, Gouves to Episkopi off-road. Along the way we will drink coffee in a traditional kafenion. After Episkopi we will drive straight through the middle of Crete, through the olive groves and on dirt roads. You can enjoy both sides of the Ida and Dikti mountains, which are far away from us. In the afternoon we prepare a barbecue in the fields. The rest of the afternoon consists of a magnificent tour through some of the most beautiful places of Crete, where you would never be able to go on your own.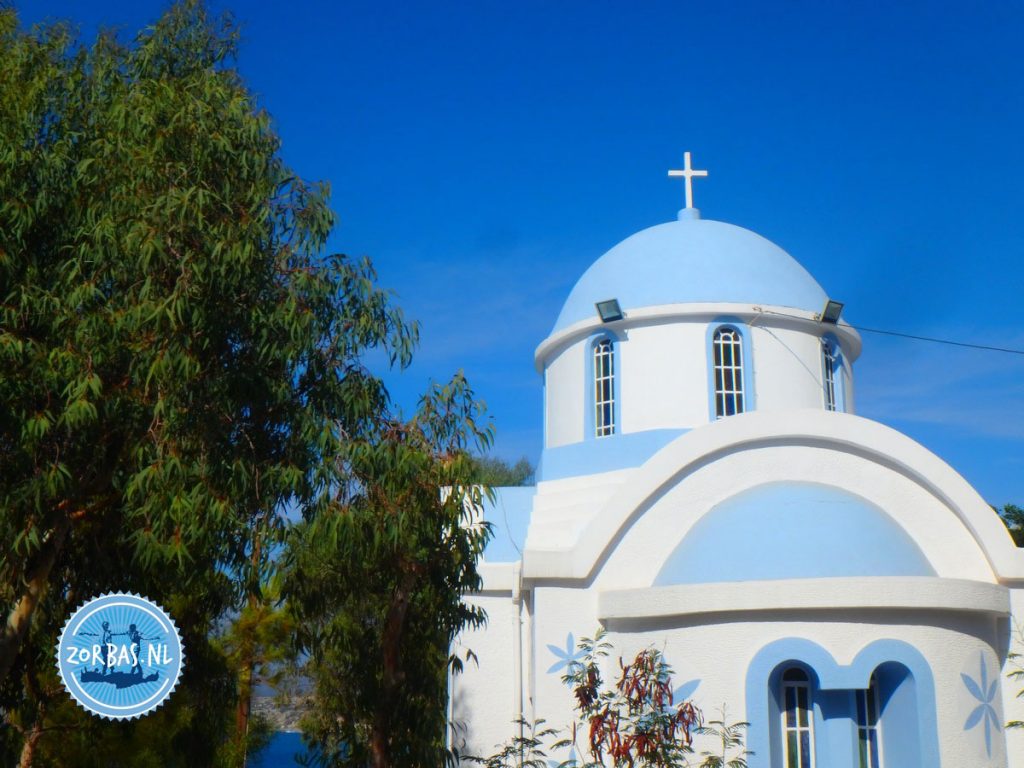 Jeep safari on Crete 2: A very special jeep safari! From Kokkini Hani we immediately start driving off-road. This jeep safari goes from Zorbas Island to Skotino, where we visit a cave and then drive 65 km off-road. We pass several villages in the area. The entire tour is 95 km. We drive off-road via Gournes, the Skotino Cave, Galipe, Galifa, Harisa, Kalo Chorio, Messa Potamies and Potamies. After this we will enjoy our afternoon lunch stop.
Jeep safari on Crete 3: Idon Andron (Ida Mountains) and central Crete. We have lunch in Anogia and swim at the beach of Fodele. The total jeep safari is 130 km, of which 74 km off-road.
Jeep safari on Crete 4: South Crete, Ierapetra and a tour through the mountains of Sitia. We will stop for lunch in Koutsouras, and there we will also be sunbathing and swimming on the beach as well. After this we will drive back through Orino and Trypty to Gournes. This is a long and adventurous day, because we will ride 200 kilometers through Crete, of which 100 kilometers through rough terrain. This safari is not suitable for inexperienced drivers, people with fear of heights or people who easily get car-sick.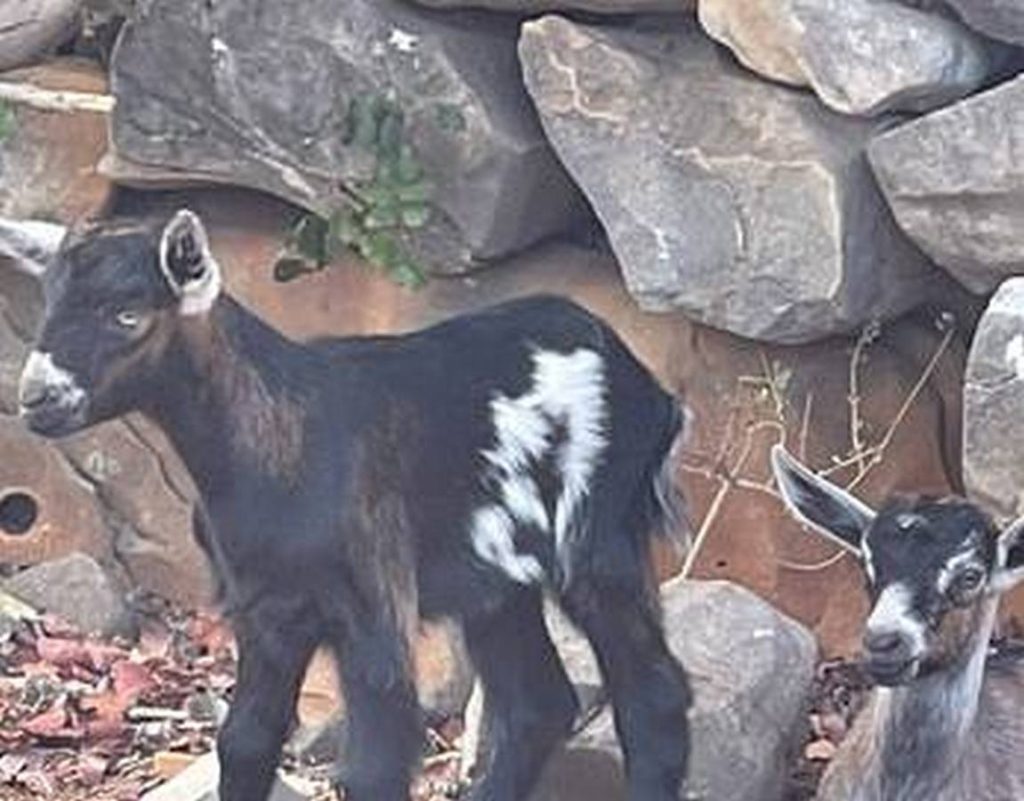 Jeep safari on Crete 5: A safari on the plateau of Katharos near Kritsa. A long safari, 170 km total, of which 82 km off-road.
Jeep safari on Crete Greece – Jeep safari in winter
Besides the summer jeep safaris in Crete we regularly organise jeep safaris in the winter with our guests. We also offer a holiday with accommodation combined with a jeep, so we can visit Crete off-road during a week winter holidays for 2 to 8 days.
It often happens that our guests want to go on a jeep safari again while on holidays in Crete. That is no problem; we can organise another jeep safari for you! We offer enough nice safaris on the island that are not boring for anybody.
Jeep safari on Crete Greece – Multi-day jeep safari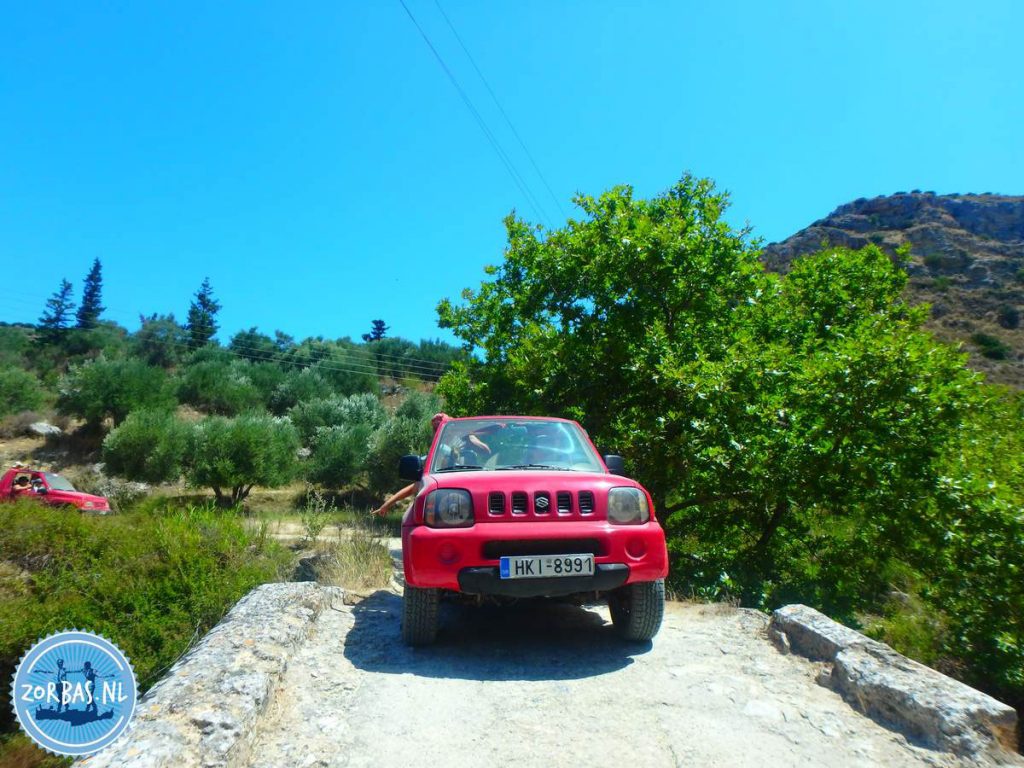 Two and three day jeep safari: We organise jeep safaris in Crete all year round and for people who really want to see something different from the beach. We also organise multiple-day jeep safaris. With the multiple-day jeep safaris you will see Crete from North to South and from East to West. With a multiple-day jeep safari on Crete you have to bring your overnight items. We also organise an adventurous tour, where we sleep on beaches in the south. Camping in Crete during your jeep safari. These excursions should always be booked in advance.
7 days off-road driving in Crete: We offer a different kind of holiday on Crete: you will discover Crete during 7 days off-road and see places where others will never go. 700 km off road through Crete …: many people have visited Crete before, but we would like you to get acquainted in another way with undiscovered Crete. We offer several ways for you to enjoy different kind of holidays; a holiday that you will not soon find with a tour operator. We are a small company with our own accommodation and are making use of our years of experience and knowledge of Crete. You only have to take care of your airplane ticket, we will do the rest! We give you a description of what to expect from an off-road holiday in Crete in 8 days.
Click this link for the most fun jeep safari pictures of Crete through the years: photo album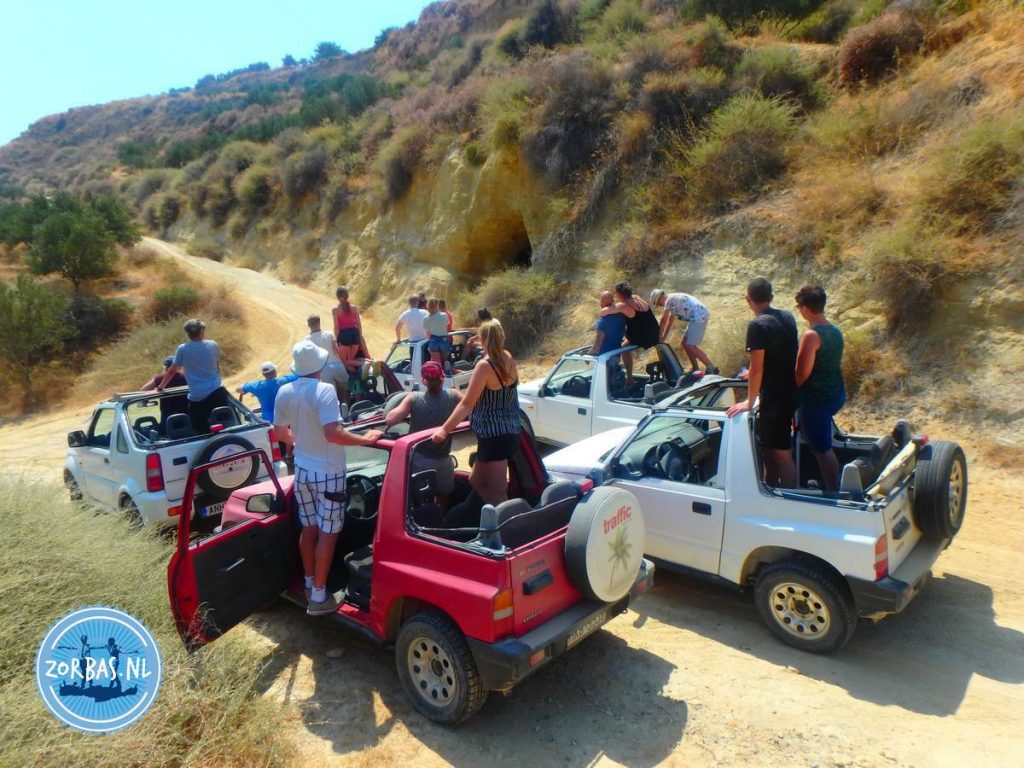 Jeeps (4×4): A maximum of 4 persons can be in a jeep. We will provide all the food and drinks for the day. People with fear of heights can come along, but it is better that they don't drive. Anyone with a driving licence can drive, but you can also join even when you do not want to drive. We also have our own experienced drivers and you can request to be driven.
Quad safari on Crete: Quad rentals and quad tours in Crete, quad safaris, buggy and Scootopia. Quad-tours in Crete Greece: We wish you lots of fun on our quad safari, it is a way of enjoying Crete in a different way. You can drive quads on asphalt and/or off-road. We have created two tours especially for you as an introduction to quad driving. We will take you to places you have never been before with a quad.
Sitemap excursion: This page gives you a lot of information about excursions during your holidays on Crete.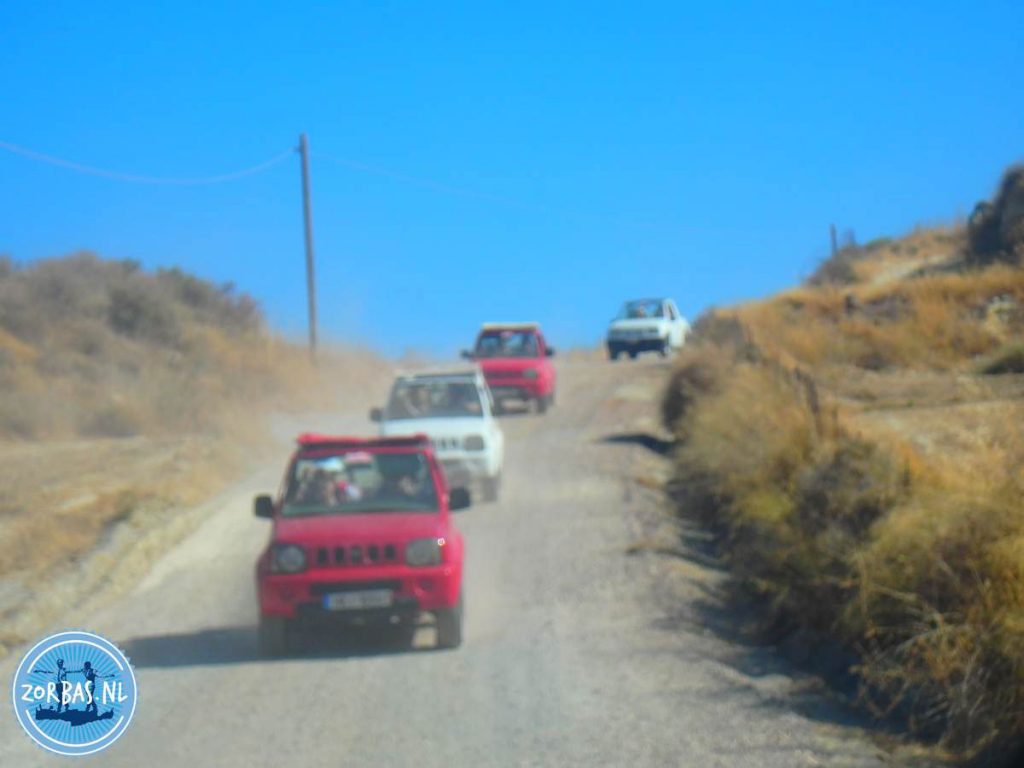 News and daily uploads: On Crete today you find the most recent photos and news from Crete. Activities on Crete like boat excursions in Crete.
Holiday information Crete Zorbas Island: For renting apartments and holiday homes, all your excursions and cheap flights to Crete. If you are looking for apartment rental and accommodation on Crete, you have come to the right place. We have a variety of apartments, suitable for families, singles, couples or more people travelling together. We can help you to organize your holiday on Crete Greece to your wishes. An active outdoor vacation, active holidays, a beach holiday, or a combination of both we can all realize for you.
In case you like more information, please send an email to zorbasisland@gmail.com
Jeep safari on Crete Greece