Accommodation rental Crete Greece 2023: On this page you will find short descriptions and links to pages with information about a holiday on Crete, information about apartments rental and residency, the area of the apartments, pool bar information, prices of accommodation, excursions and activities program, possibilities for both summer and winter holidays.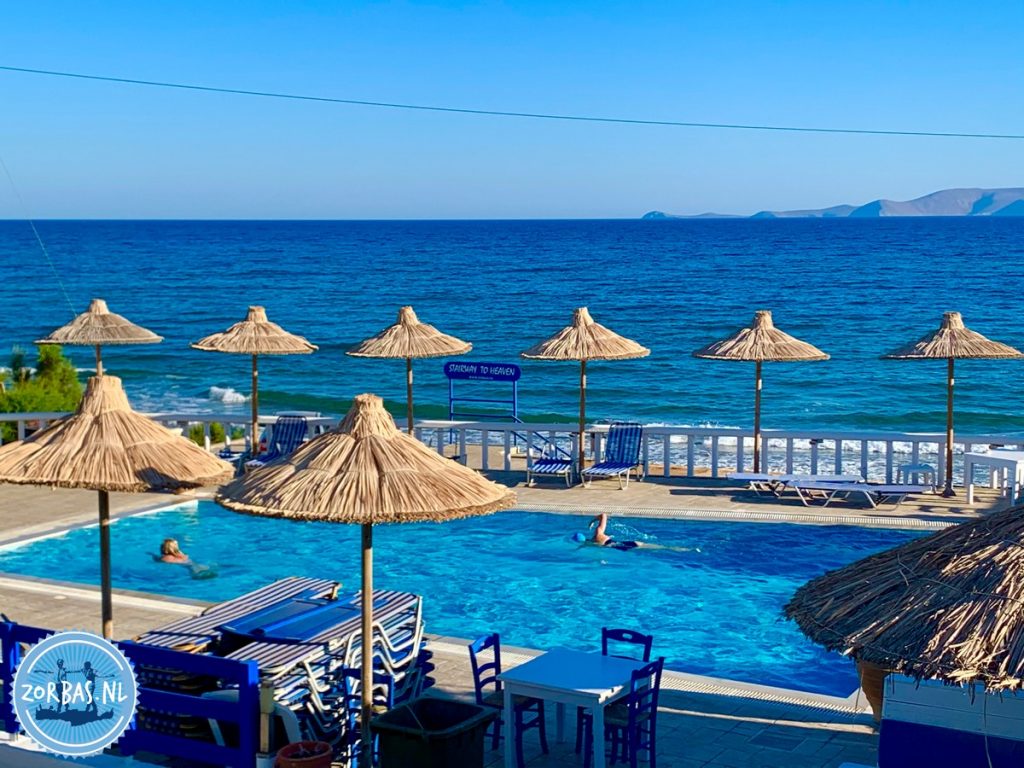 Accommodations and apartment rental on Crete: Our complex has 20 apartments and 2 holiday homes surrounded by beautiful gardens and is situated at the coast of North Crete. There are several sandy beaches at Zorbas Island. On the sandy beach directly in front of the accommodation are sun beds and umbrellas that our guests can use free of charge. Its location is quiet and very central: the ideal base for an active or relaxing vacation. The highlight of our accommodation is the breath-taking view of the sea to Dia Island from the swimming pool and the Greek tavern. The homely atmosphere, the small scale, but most of all the helpfulness and service of the Zorbas Team make you feel immediately welcome. We organise many different excursions, so you can get to know the real Crete. And the best part? You can come to us for your holidays in both the summer and in the winter!
Photo book accommodation rental on Crete Greece: Many pictures of our accommodation and apartment rental on Crete. These are regularly updated.
Apartments Kokkini: On this page we give you more information about all the apartments we offer in Kokkini Hani on Crete. The location of these accommodations is directly at the beach and at only a few minutes away from Zorbas Island.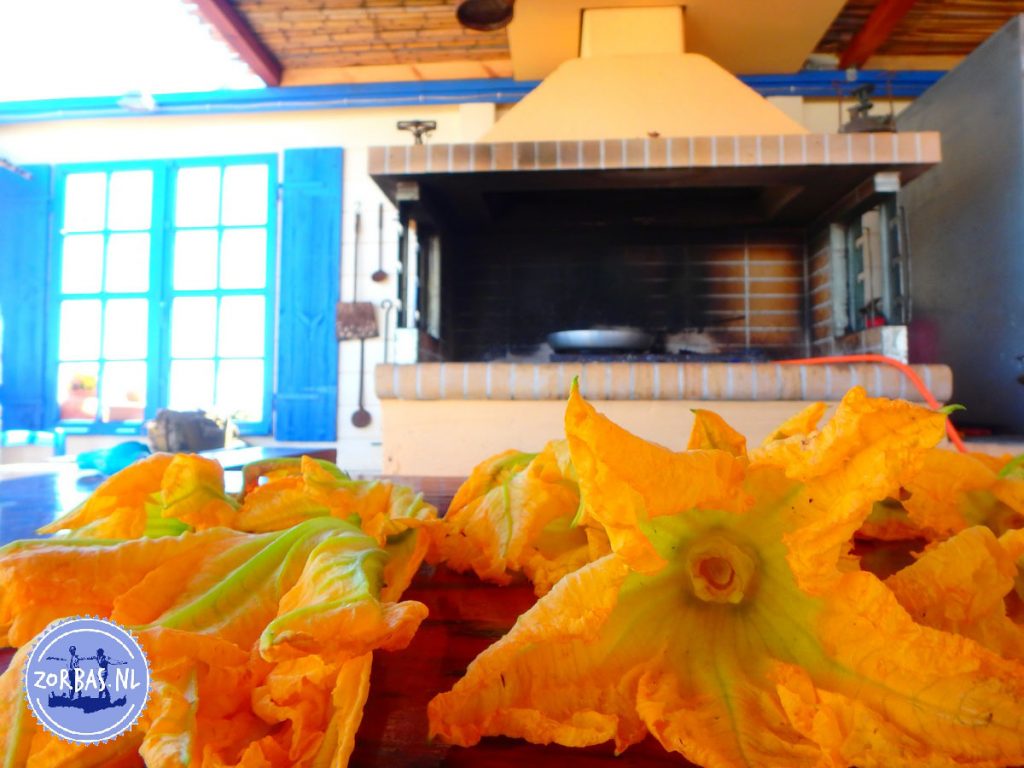 Accommodation rental Crete Greece – More accommodations on Crete Greece
Photo book Kokkini apartments: Many photos of apartments and accommodations in Kokkini. We update this page regularly.
Prices accommodation Crete: An overview for summer and winter accommodation rental and prices. Here you find prices for accommodation rental on Crete, with also possibilities to stay at various locations on Crete.
Holiday home for rent on Crete: Did you always want to stay in a private holiday home in the middle of an olive field? This is your chance! We offer a private holiday home in a quiet olive field surrounded by a beautiful garden with covered verandas. This holiday home is centrally located on Crete in a quiet area, but close to everything (10 minutes by car to the beach and 20 minutes to the airport). This holiday home is suitable for two to four persons and is fully equipped. You can enjoy the unique outside living on Crete day and night: in the beautiful garden with orange trees, banana trees, cactuses and bougainville or on the south facing verandas. In the lovely garden are several spots where you can put your chair to enjoy the sun or the shade. From the garden you have a beautiful view on century old olive trees, the mountains and a village.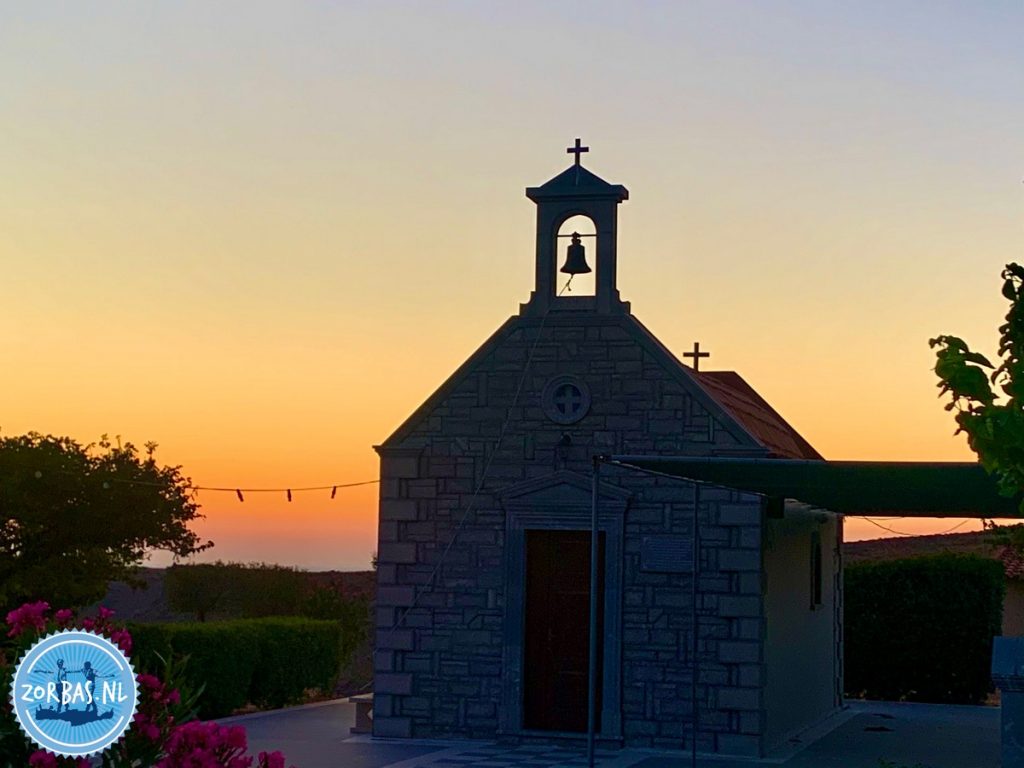 Family accommodation Crete: Larger family apartments, ideal for family holidays on Crete. The apartments are suitable for families and groups, but also for 1 and 2 persons. We also have some private accommodations. All family apartments can be booked including half board.
Child friendly stay: Here you find more information about all the children's activities during a holiday on Crete. Crete is a very child friendly holiday island. During the school holidays we offer every year a new program with child friendly excursions and activities.
Accommodation rental Crete Greece – What else is there to do?
Car and accommodation on Crete: Holidays on Crete with a rental car gives you the opportunity to see a lot of the island. Or what do you think of a scooter or a motorbike during your stay on Crete? Our accommodation is centrally located on Crete. We have made many unique car routes for our guests. Whether you want make a long trip or a shorter one in combination with a visit to the beach, walking, museums or a city trip on Crete, it is all possible. We created a small book with all our car routes on Crete, which we give with pleasure to our guests. This way you will not miss out on anything along the way; from beautiful views to archaeological sights and stunning beaches.
Area of Kokkini Hani and beaches around Zorbas Island: Information about the area of Zorbas Island apartments in Kokkini Hani. What is can you do in the area and what can you expect during a holiday on Crete?
Greek tavern, restaurant and pool bar: The Zorbas Island bar and tavern are located at the seafront and next to the swimming pool with a stunning view over the Aegean Sea and Dia Island. On this page we give more information about our cuisine and the Greek dishes. Here you will really enjoy and have lots of holiday pleasure.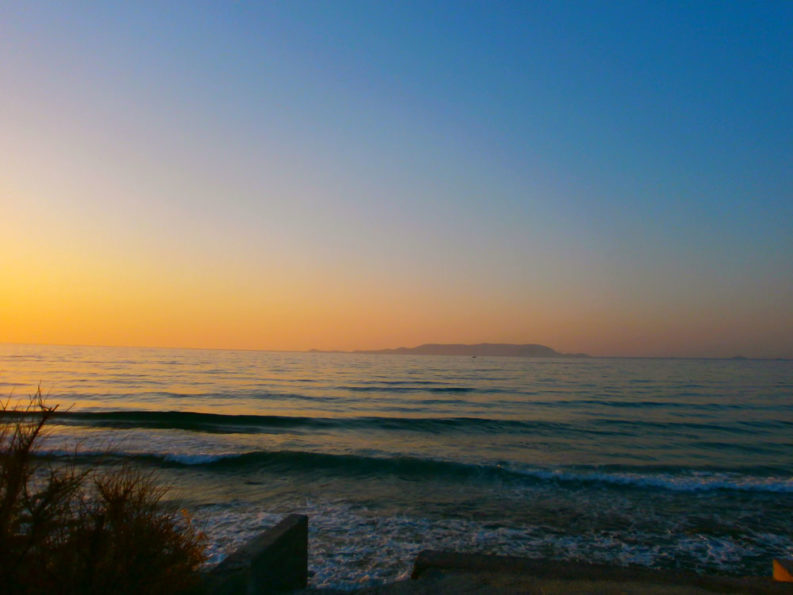 Holidays at various accommodations on Crete: You can create your own holidays on Crete with several accommodations. You can choose from all the options that we offer on this page. For example: 2 weeks holidays on Crete at different locations in North and South Crete combined with a rental car.
Seasons on Crete and the Greek islands: Here we show you the various seasons on Crete. In spring Crete is filled with flowers, summer is more than just sun and beach and during autumn you can enjoy the late summer. Winter on Crete is perfect to explore the island even more.
Spring holidays on Crete: Spring on Crete is beautiful. There are blooming flowers and herbs in the mountains and during spring Crete has a lovely temperature. Each year many schools have a two week holidays, so it is the perfect time to go to the sun after a long winter! We can help you to find cheap flight tickets to Crete for spring holidays.
Summer holidays program for Crete: Active weekly and two weeks activities. Also if you book your excursions in advance, all excursions will take place. With pleasure we give you more information about all of our excursion programs for the summer holidays.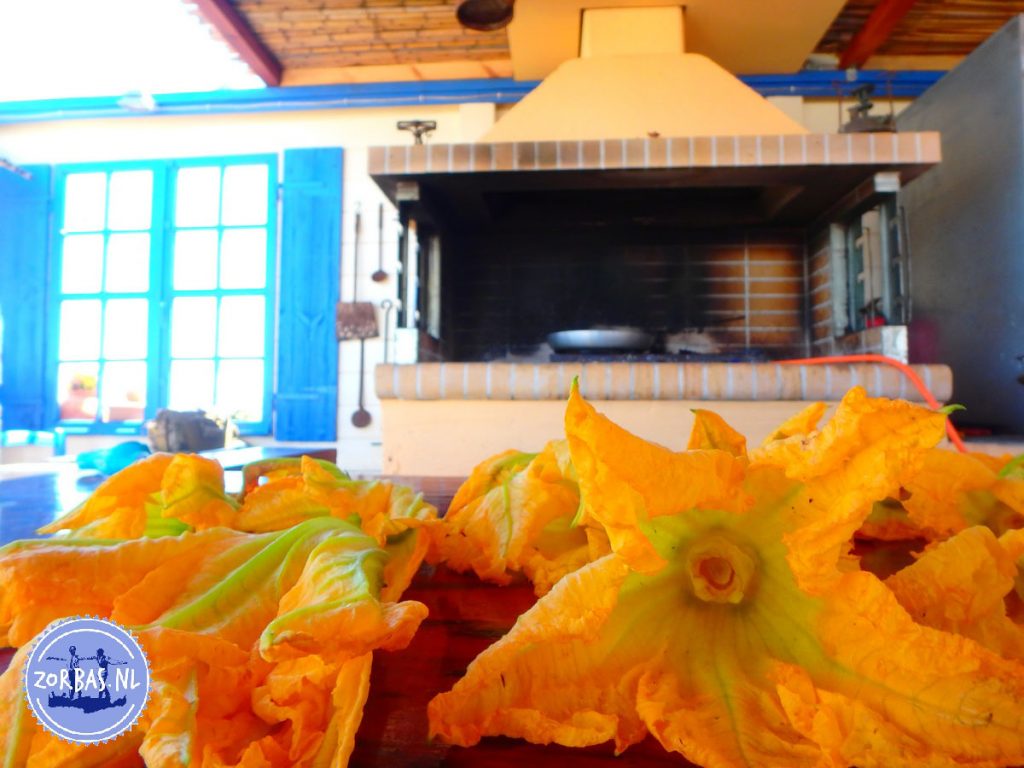 Accommodation rental Crete Greece – More information
Authentic Crete: relaxing and culture holidays on Crete: A detailed page filled with useful information for a great vacation on Crete. This page offers you lots of information about holiday options on Crete. Active outdoor holidays on Crete with accommodation and half board, car and bike rental, car and accommodation on Crete, diving, cycling, hiking, Greek cooking lessons, golf, boat trips, excursions on Crete, horseback riding, active outdoor, sailing holiday, jeep safari, fishing, group excursions on Crete, fly-drive, accommodation and active holiday on Crete, active family holiday, active on Crete with apartment and lot of other travel information.
Sitemap winter stay on Crete: On this page you will find more information about winter holidays and residency on Crete, staying during the winter on Crete, winter excursions, Christmas and Easter holidays. Accommodation rental on Crete Greece in the winter.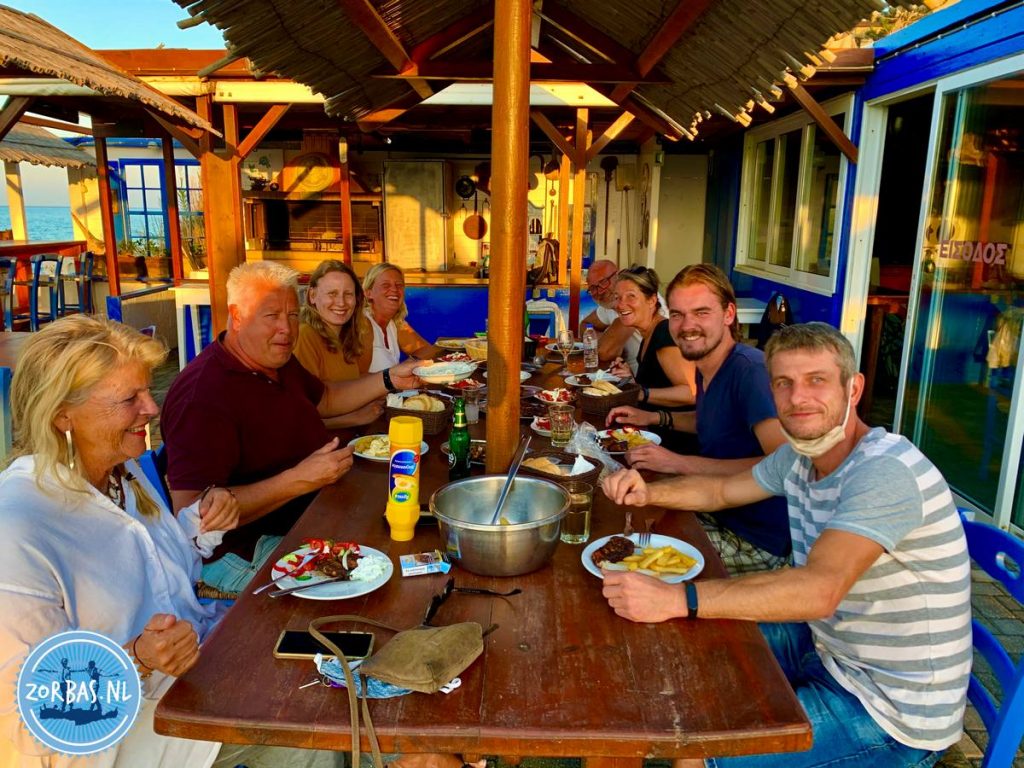 Daily news and pictures from Crete: On our page "Crete today" you will find daily new photos and an overview of all our photos from the last months. Remember when you visit our page "Crete today" in the winter, it looks a lot different from the summer of course. We update daily news about apartments and accommodations on Crete Greece on this page.
To give you an impression about your holiday at Zorbas Island on Crete, we created a short "Zorbas Island" Movie for you: If you got 5 minutes for holidays to Crete
In case you like more information, please send an email to zorbasisland@gmail.com
Accommodation rental on Crete Greece