Last minute deals to Crete Greece – Special offers for Crete Greece: On this page we put deals and options for holidays to Crete. Information for last minute holidays and information about flights and accommodation on Crete. You will also find Summer and Winter (only on request) package deals for Crete, Greece. Information to go to Crete on a budget.
Last minute deals to Crete Greece:
Below you can read about the some of the special offers that are valid this moment. Should you have questions, please email us to zorbasisland@gmail.com. We always respond to you personally and within 24 hours. – Deals for Crete –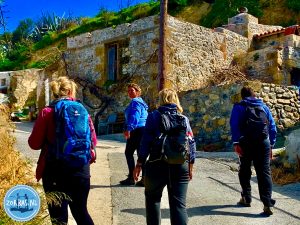 Holiday offers Crete Greece – Hiking holidays on Crete
Hiking Week on Crete: An active week on holidays. Click here to check out our offer for a 8-day hiking holiday, including 5 hikes, accommodation on Crete, breakfast, dinner and all transfers. It is possible to extend your stay with more hikes, cycling, cooking, etc.
Special holiday offers for April and May: Hiking week with orchids and Iris flowers. A tour through Central Crete and with accommodation and transfer. Every day on the search for the nicest spots on Crete. Hiking with a guide.
Offers for Crete Greece – camping and hiking: This active holiday consists of 2 days hiking with tents in the mountains, 1 day river tour, culture day with pottery and Greek crafts, 1 day cycling tour (MTB) (Fatbike) in the mountains. Included are accommodation, breakfast, dinner and transfers.
Offers for Crete Greece – More interesting deals
Package deal flight and accommodation on Crete: A special deal at Zorbas Island. (March, beginning of April – October and November) (including breakfast, dinner.) (last places available) (only valid for early bookings)
Motorhome holidays on Crete, Greece: For March, April, May, September and October we still have places available for our 8-day holidays with a motorhome. We organize all the routes for you, so you will discover the real Crete. After you made your 8-day tour all over the island in your luxurious motorhome, you can come and stay for a week with us at Zorbas Island.
Christmas holidays : Options for cheap flights to Crete and accommodation for Christmas. Mail us for more information.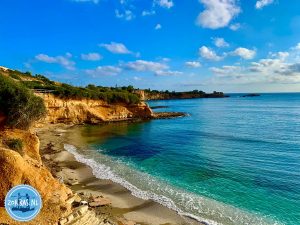 Special offers for March and April: Flight, accommodation, breakfast and dinner for 8 days.
Holidays and package deals with flights for Crete: Special offers for studios and apartments. Mail us to get more information about this offer.
Special summer and winter Crete: We offer a holiday paradise the whole year round. Especially when there are no school holidays we have many special offers. Please mail us for a free quotation for the period chosen by you.
Holiday offer Crete Greece – Active Week Crete: A program for a week with 5 activities during your 8-day holidays. Day 1: Arrival, briefing about the coming week with dinner. Day 2: Scuba diving DSD (Padi) for beginners or snorkelling with boat excursion. Day 3: 12 kilometres hike through the river area of Central Crete. Day 4: Buggy safari off-road on Crete. Day 5: day off. Day 6: Speedboat excursion to Dia Island or sailing. Day 7: Greek cooking lesson or hiking in the mountains. Day 8: end of program. It is possible to change these activities with other activities you can find on our large list with excursions. Have a look at our Excursions page for a detailed overview. Included are accommodation, breakfast, dinner, all transfers and 5 excursions.
Last minute deals to Crete Greece – Special offers for Greece
Multi-day hikes on Crete: Here you find various options for multi-day hikes on Crete.
For daily information about holidays on Crete you can continue to our daily foto menu. This page will have every 24 hours new pictures and information about holidays and offers for Crete. Special to Greece last minute.
Holidays on Crete: Apartment rental and accommodation on Crete. This is the right address for family apartments and holiday homes, excursions and cheap flights to Crete. There is a detailed overview of the latest holiday news from Crete including many pictures. Crete is the most southern holiday island of Europe.
In case you like more information, please send an email to zorbasisland@gmail.com
Special offers for Crete Greece – last minute holiday deals