Excursion unknown Crete: This tour brings you to Central Crete to see old crafts, monasteries, villages, wine factories, olive oil factories, potteries, windmills, etc. Each season on Crete offers various crafts and activities. There are so many possibilities to explore unknown Crete, that we could make a different excursion every day! The excursions below we organise a lot during the summer, but you will also find here excursions through unknown Crete for the spring, autumn and winter. You can also drive these fun trips with a GPS with your car, scooter or motor.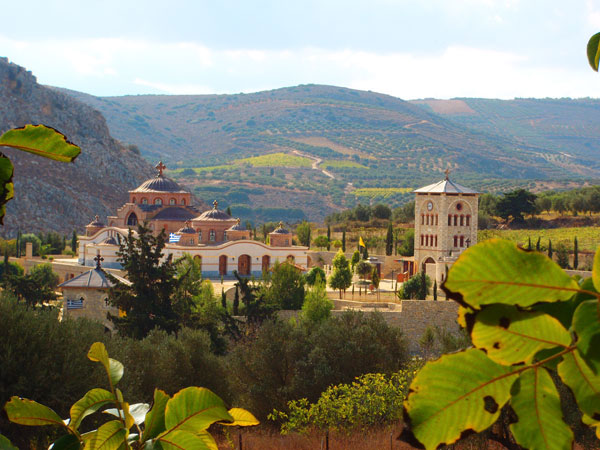 Rural Crete: Crete has a lot of mountain villages. The island is 260 kilometres long, 68 kilometres wide and the smallest part is 12 kilometres. It is an island you can never see completely during just one holiday. Crete offers not only beautiful beaches, but also impressive mountains, with lots of different nature, Cretan culture and traditional customs. The excursion unknown Crete gives you a first impression on how real life on Crete is.
Excursion unknown Crete – Pottery and mountain villages
Unknown Crete: This tour goes via nice mountain villages to a beautiful scenery at an old church. From this point you can see Dia island. Dia has the shape of a crocodile, the island is 7 kilometres long and offers a breath-taking panorama. Through country roads we drive to a pottery. We make our own creations at the pottery and the potter shows us this ancient Cretan craft. During the times of Knossos, Festos, Zakros and Malia this pottery was made the same way. The potter still makes the pots like they are now in the Archaeological Museum in Heraklion. You can also take a look at their exhibition with all the arts they make and buy pottery and ceramics price worthy.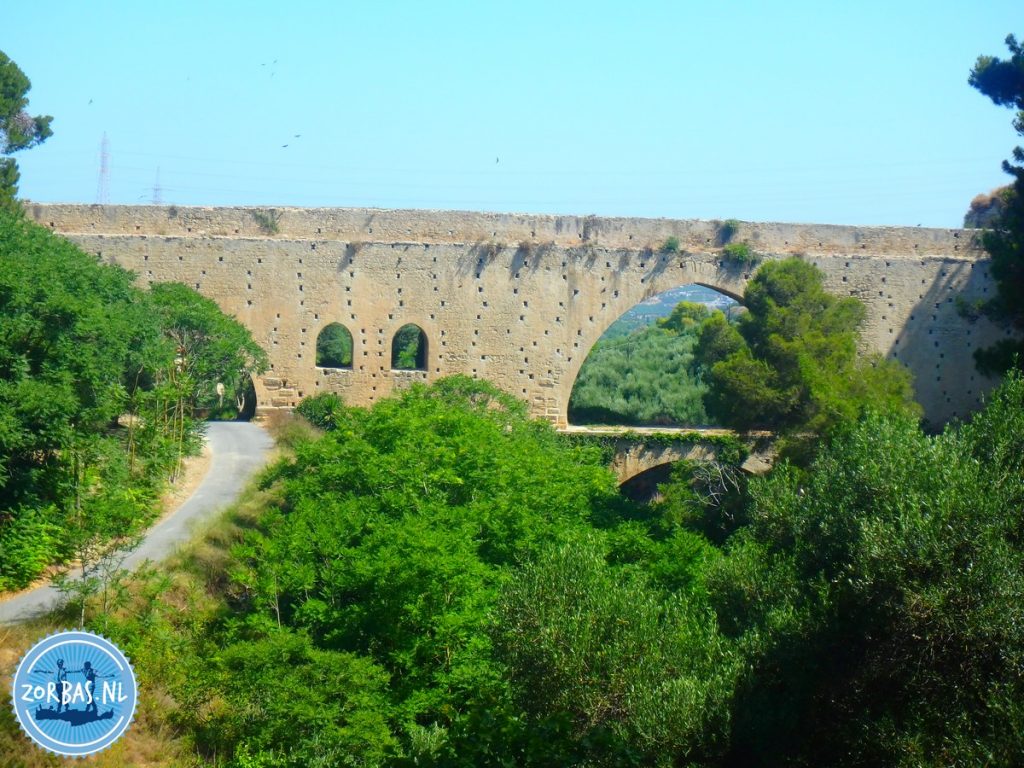 After the pottery and a coffee we drive to an old mountain village, here we shortly walk through the village. It is like the time stands still in the villages, life continues like it has been for many years. The village square has churches, narrow streets, a kafenion, etc. After this short walk we visit the nearby monastery. This impressive monastery has a lot of history and beautiful churches and chapels. The monastery is situated in between the mountains. We continue our route through olive groves and off-road paths to the next villages. Through narrow streets, where a car hardly fits, we drive to a cave.
In this cave is a point where a single drop of water slowly drips year after year. Inside the cave is an altar, that is built in the cave. On this unique place are regular village parties. Next to the cave are a few beautiful rocks with a marble and fossil wall. There is also another small cave, which is used as a shed for sheep. From this point the shepherd walks every day with his herd of sheep to the fields behind the cave. Via country roads we arrive at the next village. In this traditional village we drink a coffee in the local kafenion. The owner of this kafenion is also the local cheese maker. After our coffee we drive to an old authentic Raki factory. This Raki factory is unfortunately only in use from the end of September until Christmas. We have a walk through the narrow streets of the village. From the village you have a splendid view of the area, because the village is built in between the mountains.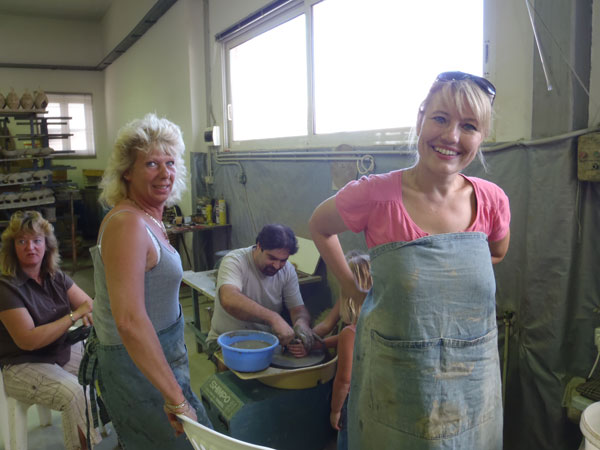 Excursion unknown Crete – Eating gyros and tasting wine
We follow an off-road trail through the olive groves to the larger village Episkopi. The village Episkopi is situated on a mountain in Central Crete. The village has traditional shops and is the meeting point of the farmers in the area. We have a lunch in this village; a delicious pita gyros, you can't find a better pita gyros then in Episkopi! Actually, you could spend a whole day in the village. If you walk around the village, you feel like you are back in time. The traditional butcher on the little square, the beautiful village church and the nice old kafenions are a sight on its own. Just outside the village is a gorge where you can make a great hike.
From village to village we pass a lot of vineyards. Via the old monastery we visit a wine-tasting. Here you can also buy olive oil and local wine. During this unforgettable day in the mountains you will discover the real Crete. We can also expand this tour as you like. During each season of the year we show you different craft and Cretan culture. In the winter we will also visit olive oil factories and we take you to the olive groves to see how Cretans harvest the olives. In the summer this excursion is very suitable for children, we will provide the children with a GPS for our Geocaches. In the spring we regularly visit a shepherd, to see how the sheep are shaved and we will also not forget the cheese maker. In the autumn we visit Raki factories.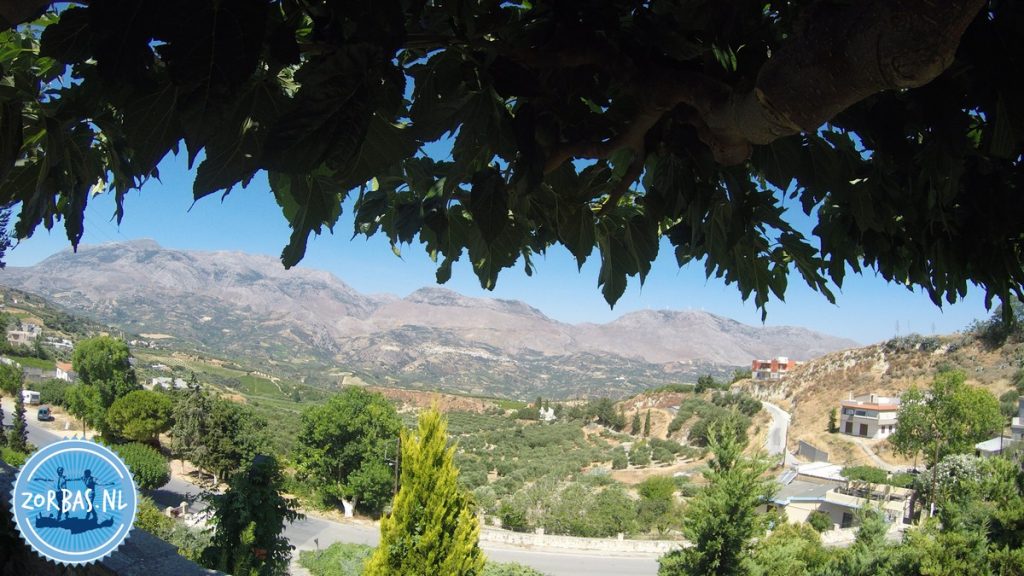 Excursion unknown Crete – Explore Crete on your own with a GPS
Routes through unknown Crete with GPS & road map: Many rural excursions on Crete you can drive yourself with a GPS or we can come with you. We love to show our guests the real Crete. We offer more than 20 different routes, nearby and further away. If you have a rent a car we can show you beautiful routes on Crete. You can always borrow a GPS form or a memory card. Road maps are always available. We use often a GPS of Garmin, Etrex and Dakota. For your smartphone we also use a nice app for routes: Motion-X. This app works very good on Apple IPhone. All routes are suitable for car, motor, scooter, quad and bicycle.
Excursion unknown Crete – What you will see while driving through mountain villages
What to see & explore in rural Crete: Below you will find nice sights to see whilst on your way on Crete. Probably these places you would normally drive by.
Kafenion on Crete: A kafenion on Crete is the social meeting point of the village. Here you will find mostly elderly, but also younger Cretan locals. You can stop here for a lemonade, coffee, Raki, beer of wine. A lot of kafenions offer local lemonade, in the past almost every village had its own lemonade factory on Crete. You will see in the kafenion older men with a Greek coffee, they will sit here for hours playing with a "komboloi". This is a little chain with beads, which one plays with to pass the time. Backgammon is also a popular game in the kafenion. If you are in a mountain village on Crete, a kafenion is definitely worth a visit.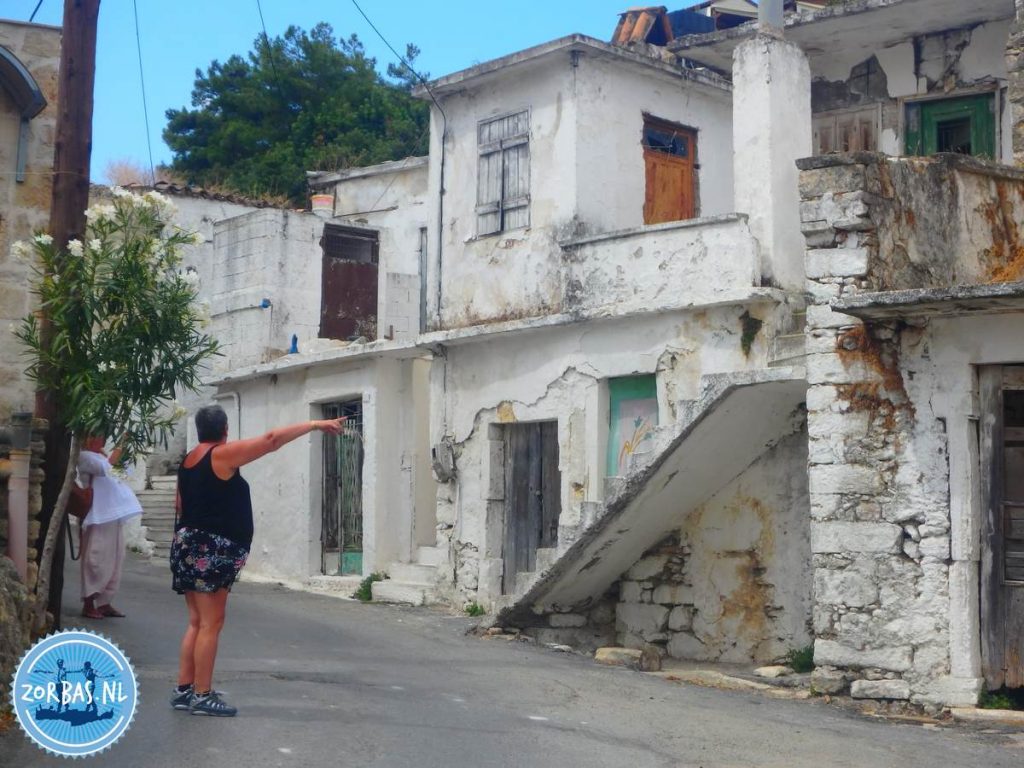 Kantina on Crete: Many tourists drive past these kantina's and that's really a pity. At a kantina the Cretan locals eat souvlaki and many other grilled dishes. Often a large grill is placed in front of the kantina, where the meat is grilled fresh. In the afternoon you see here a lot cars and pickups, many people stop to have a nice grilled lunch. If you drive around Crete and you see a kantina on your way, make sure you try a nice souvlaki. The price is often per souvlaki stick. The kantina is perfect for a cheap and tasty lunch!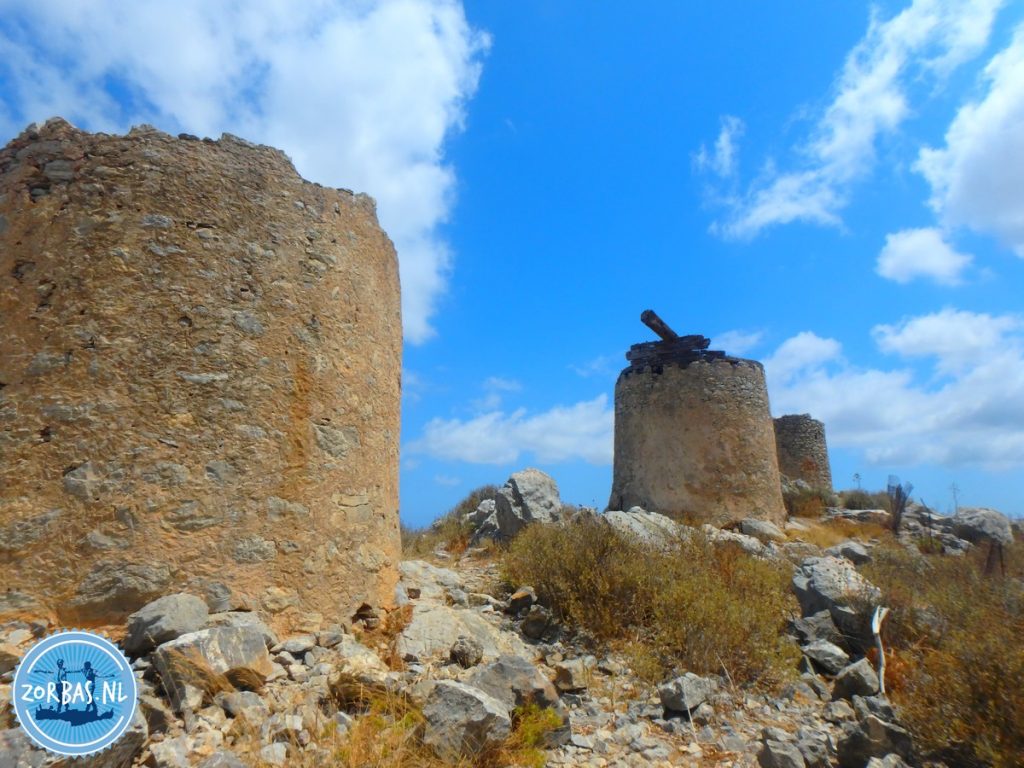 Pottery on Crete: pottery is an ancient craft on Crete. You can still find many potteries on Crete. Here they create various terracotta pots, ceramics and art. You can also make a creation yourself! Have a look at our page: Pottery on Crete.
Olive oil factories and olive groves on Crete: Crete has a lot of olive groves. Olive oil is a big source of income on Crete. The process of the olive harvest to the making of olive oil is very interesting. We wrote an informative page for you: Olives from Crete.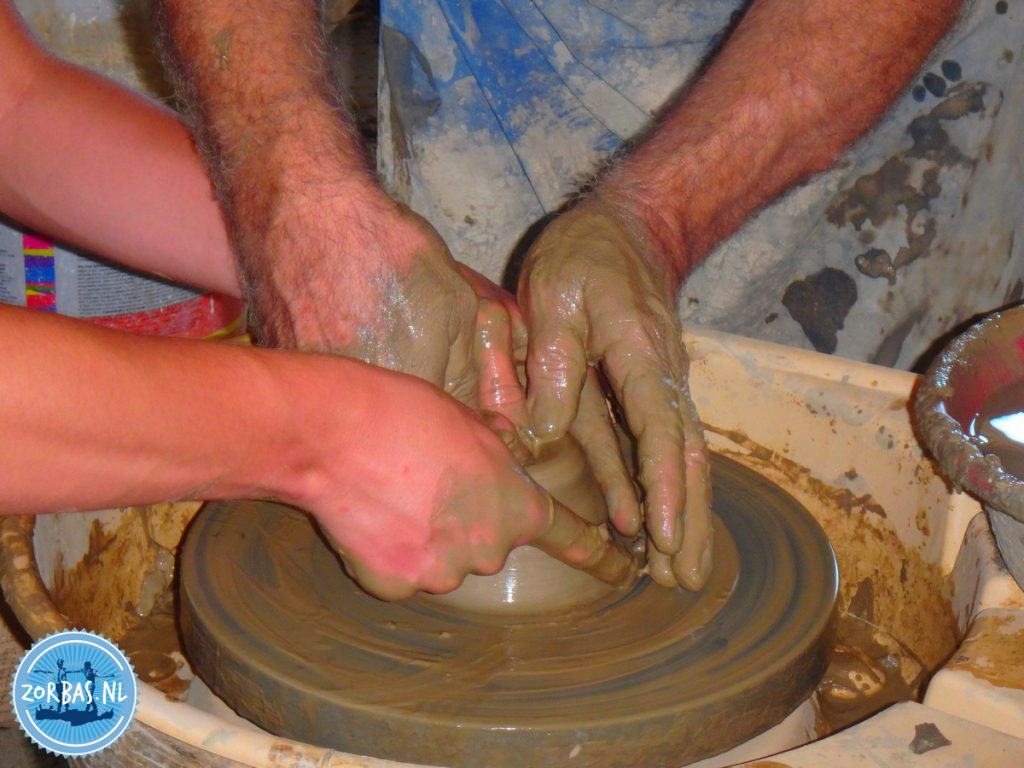 Caves on Crete: Everywhere on Crete you will find caves. There are even many cave that not yet discovered! On your way you will see a lot of signs towards caves, they are worth a visit. On our unknown Crete excursions we regularly visit caves. Nearby you find the Cave of Skotini (Agia Paraskevi). This cave exists of several rooms and is well-known by mountain climbers on Crete. The Melidoni Grot is a beautiful lighted cave with impressive stalagmites and stalactites. This cave is open daily in the summer. You can also visit the cave of Zeus, the Dikti cave on Lassithi or the Ida cave.
Excursion unknown Crete – There are still many traditions
Shepherds on Crete: There are lots of traditional shepherds on Crete. Even in the modern times a shepherd is a popular profession. In the summer the sheep graze higher up in the mountains on the island. In the winter the sheep are in the lower fields of the valleys. Everywhere on Crete you find sheep and goats. From the end of May until the beginning of June the sheep are shaved. The shaving of the sheep festivals are always fun to visit. The wool of the sheep will be cut by big scissors. The elder men of the villages are always the fastest! In the spring, autumn and winter you often have to stop when a herd of sheep or goats passes the road. Let the herd walk by slowly, after that you can continue your trip. The herds of sheep and goats are the only traffic jams on Crete! If you are hiking on Crete, please close the fences on your way. These fences are for the sheep and goats, so they don't escape. We often visit acquainted shepherds in the area.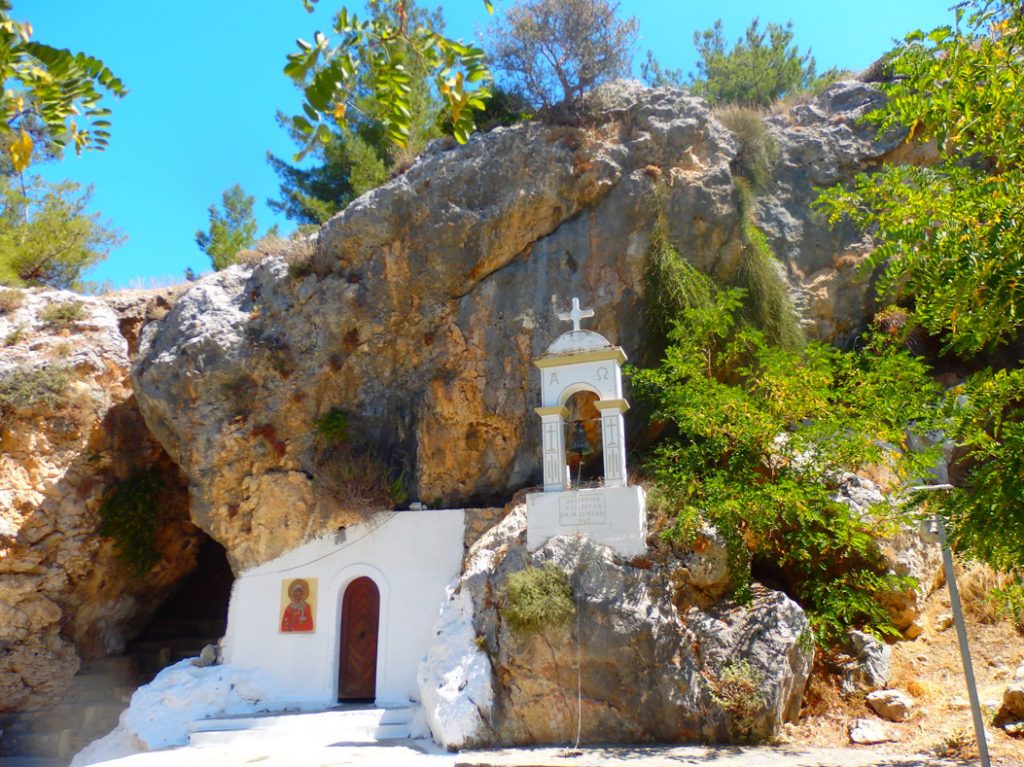 Cheese making on Crete: With so many sheep and goats on the island, off course a lot of cheese is made. There are larger cheese factories on Crete, but we always visit the local smaller cheese makers. We often visit the cheese maker in the village Galipe. The old cheese maker Kalambries in Lassithi also plays flute. The panorama is magnificent here and the cheese is very tasty! Another unique place on Crete is Idonandron (Nida) near Anogia. This cheese maker is somewhere on the Ida mountain (Psiloriti 2456 metres). At a height of 1200 meters he makes his own traditional cheeses. There are several stone shepherds huts, the cheese is made on a wood fire.
Peza Union on Crete: A union on Crete for farmers, olive harvest and vine culture. The union provides the farmers on Crete with farmers supplies and machines, wine factories, olive factories, labs for quality control of olive oil and wine. Next to the wine factory of Peza is a shop with local products from the area. You can also watch a movie about this farmers area. There is an oil and wine tasting, where you can test and buy these local products.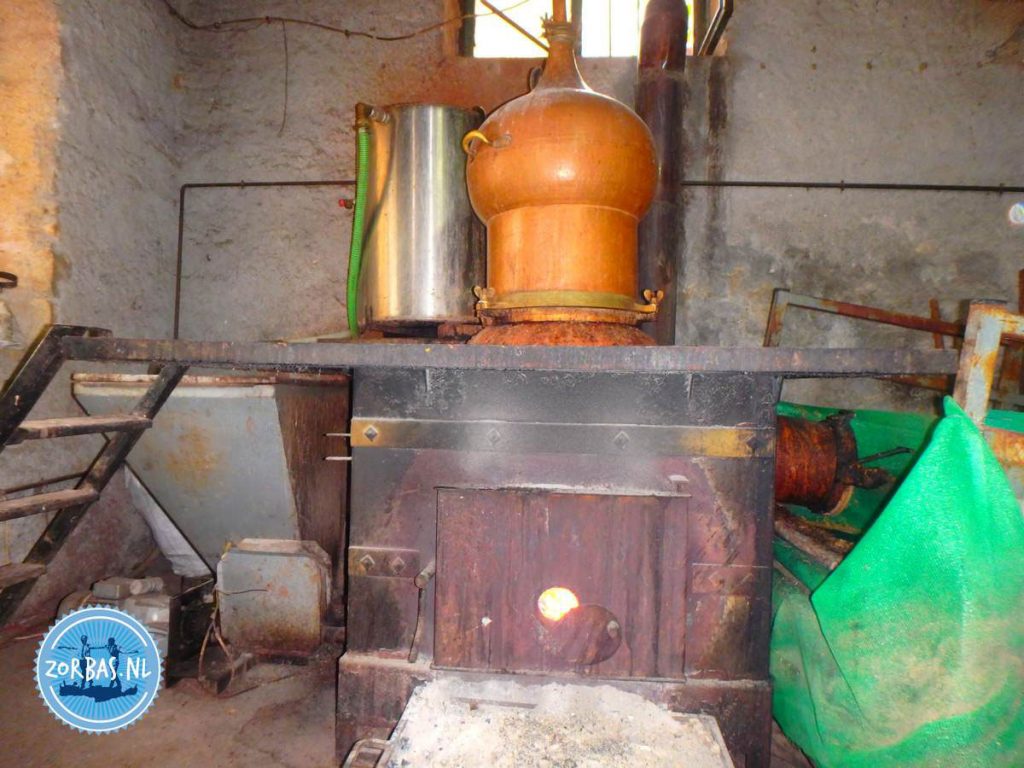 Bees and beekeepers on Crete: Outside the villages you see a lot of beehives. These are often placed on a flat pieces of land between the mountains. The beehives have different colours. In the spring Crete is full with flowers: orchids, irises, oleanders, bougainvillea and many other wild flowers. There grows a lot of thyme in the mountains. Many beekeepers collect thyme to make thyme honey.
Raki factory on Crete: You find Raki factories in almost every village on Crete. After the harvest of grapes and the wine making, the "moesta", the remains of the grapes have to ferment for 6 weeks. After the fermentation process the distillation of Raki can begin. That is why the Raki factories open at the end of September and the beginning of October and work up to Christmas.
Distilling Raki is also a social gathering on Crete. Families come with large barrels with moesta for the making of the Raki. Especially at night it is nice in the Raki factory: Greek music, BBQ and lots of fun. Everybody is full of anticipation for the first drop of Raki! Actually you hear in every factory the same: my Raki is the best of Crete. Cretan Raki should not be confused with Raki or Rakia from Turkey, which tastes the same as Ouzo. Greece is the land of Ouzo, Crete is the island of the Raki and it tastes very different from Ouzo. If you have a cold or the flu, warm Raki with honey is a good alternative medicine!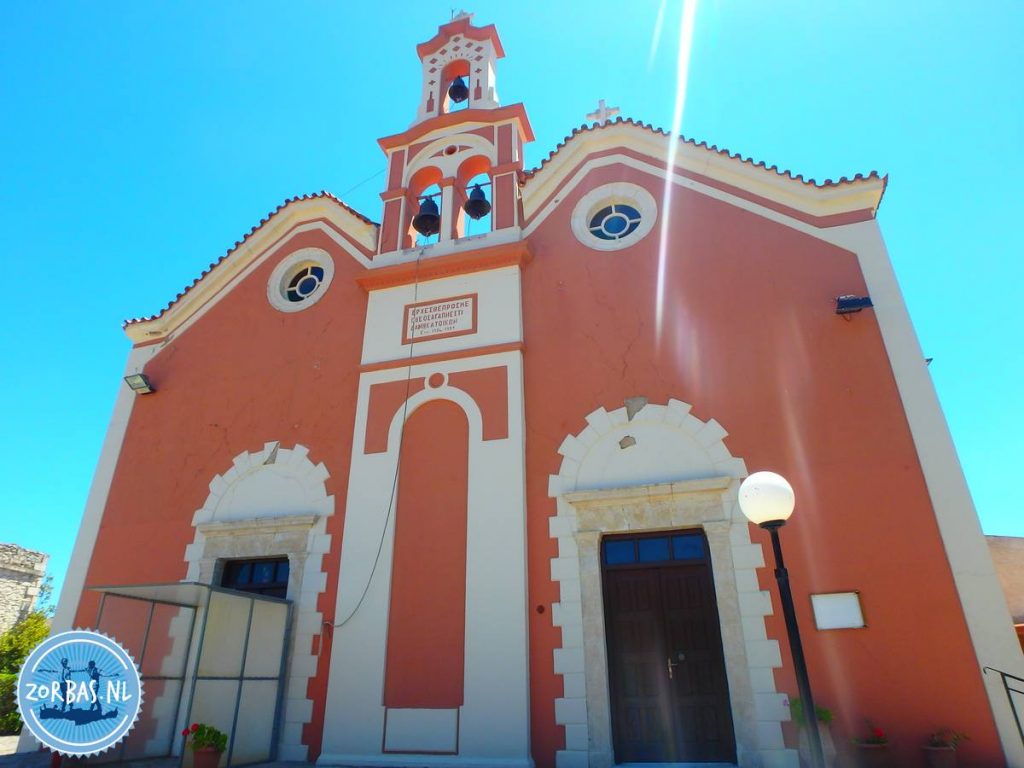 Raki factory Skopela, Crete: A small Raki factory which we visit a lot with our guests. The owner is always friendly and welcomes you with pomegranates. We distill our own Zorbas Raki here. A lovely night with lots of food, grilled meat and music in the countryside of Crete.
Raki factory Stironas (wine tasting on Crete): This is not only a Raki factory, also wine is been made here. It is a spacious farm with a small museum about biological wine. It is not easy to find! The Raki factory has beautiful surroundings with small tables. Next to the Raki factory is the wine cellar, where you can taste beautiful wines. The atmosphere in the cellar reminds you of ancient times. If the owner (Nikos) is around, he will tell you a lot about the wine making process and the history of this place. With every wine barrel Nikos tells a different story, so you can keep tasting wine for a long time! The wine cellar and Raki factory of Stironas is open all year round.
Raki factory Galipe: The Raki factory of Galipe is a real old factory. The elderly owner gets help from his grandsons while producing the Raki. A lot of villagers visit this factory in the evening. Don't hesitate to visit the factory, you are very welcome!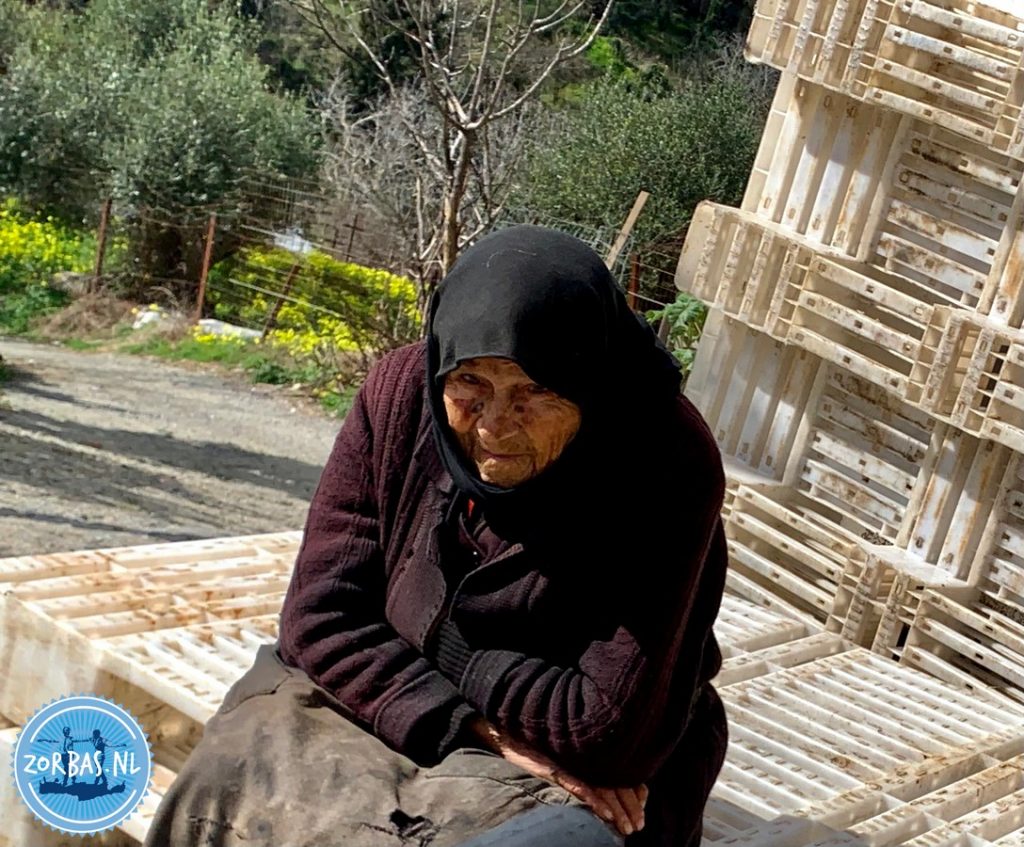 News: For daily news about excursions in the unknown areas of Crete; summer and winter we update daily with news and pictures from all our activities on Crete. Whether it are new photos or a Greek recipe, you can find everything on our news page!
Excursions: A page full of active excursions on Crete. During summer and winter you can explore the beautiful Crete, an island that is worth a visit all year around.
Accommodation on Crete: Have a look at our page for a holiday on Crete including accommodation, lots of photos and information for an active holiday on Crete.
In case you like more information, please send an email to zorbasisland@gmail.com
Excursion unknown Crete