Car routes on Crete Greece: Here you find special car routes to discover the most beautiful places on Crete. By using these routes with your rental car, you can really see a lot of Crete. With these car routes you will see along the way lots of different aspects of Crete: archaeology, culture, flora & fauna, impressive mountainous landscape, geology, sights, taverns and restaurants, snorkelling locations, secluded beaches, etc. All the routes are selected by us with great care.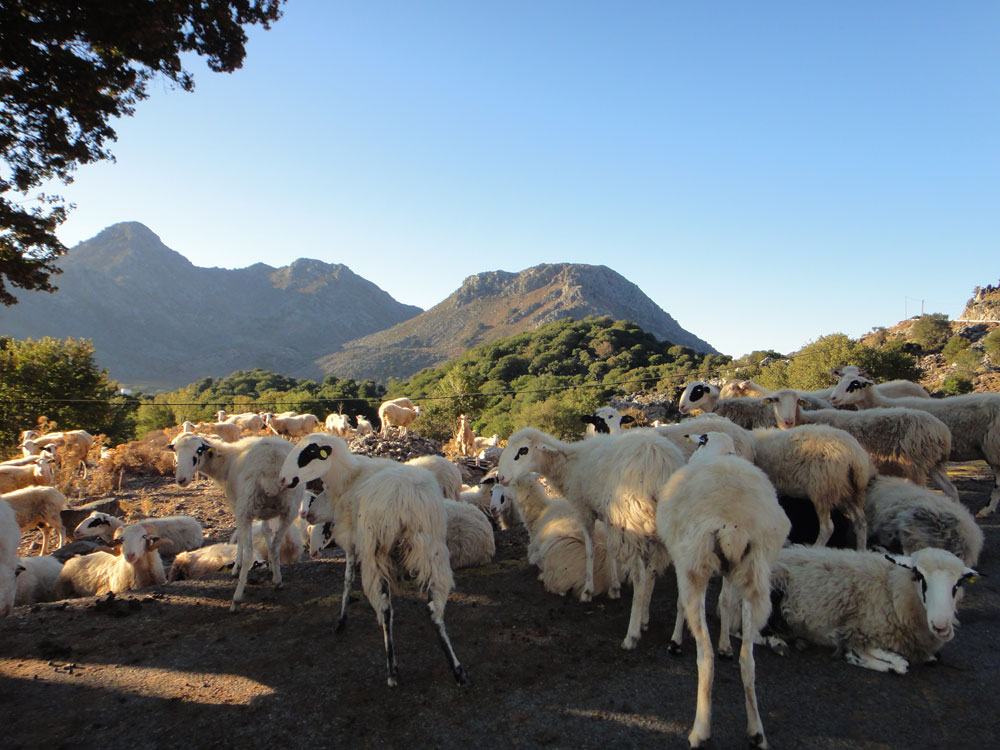 Car routes for our guests: Our guests can use all of our routes on Crete free of charge. We have all the car routes digital on GPS. Also we have plasticized charts with route descriptions. You can choose of more than 50 car routes between 50 and 300 kilometers. If you want to drive around on Crete for a day or more, we like to help you on your way.
Car routes on Crete Greece – Puzzle tour and other car routes starting from Zorbas Island
Puzzle & excursion tour by car on Crete: During the summer holiday we organise a puzzle tour by car with our guests. We drive with more cars and with the help of Geocaching and route maps we will search for the questions that have to be answered per team. It is a real puzzle tour with great fun for the whole family. Along the way there is coffee and a barbecue. We could call this the car rally of Crete.
Car rental for more days and stay on Crete: Zorbas Island is situated very central on Crete. From the accommodation you can discover a lot of different areas of Crete. We have made the routes in a way that you can travel on Crete from Zorbas Island for at least a month, without driving the same routes each time. This can be used in the summer as well as in winter time. We offer the possibility for car rental and accommodation on Crete.
When you arrive at the airport, your car is ready with a road directions to Zorbas Island. At Zorbas Island we check together with you the car routes. On the routes we have also pointed out some nice walks. And our car routes have many themes; from nature to archaeology to car routes along the beaches of Crete. This way, every day you can discover a new area on Crete and never miss out on the most beautiful spots.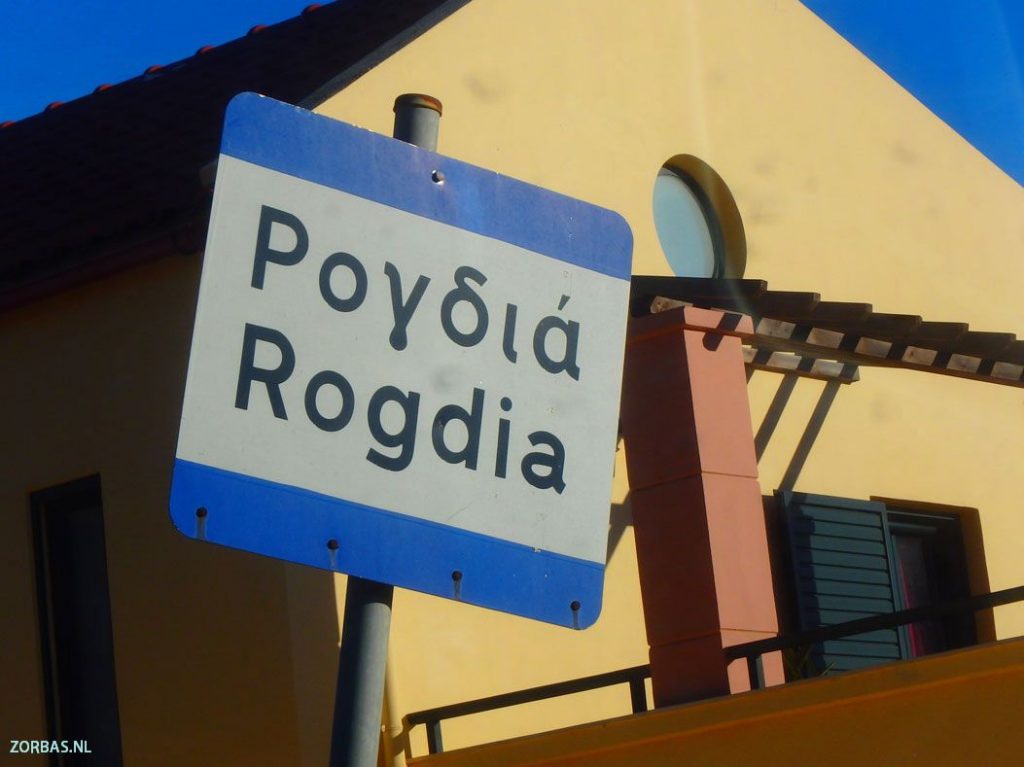 Car routes on Crete Greece – Drive around Crete and stay at more accommodations
Several accommodations & car on Crete: It is for example also possible to stay 2 weeks on Crete at different locations and accommodations. Of course also then you can use our road maps or GPS. Your accommodations will be booked by us in advance. Car routes on Crete Greece.
Example car tours Crete: The Lassithi tour takes you to a number of typical Cretan villages, such as Krasi (where you can also find a very old washing place and the thickest plane tree of Crete), Kera (where you can visit an old church called Panagia Kera), Avdou, Kritsa, Agios Nikolaos and Elounda. In Avdou you'll have the chance to visit a donkey farm. And especially the places Kritsa and Agios Nikolaos are very nice to visit. You will also visit the Lassithi Plateau. And after you have passed Elounda you can see the island of Spinalonga. During the Venetian occupation Spinalonga was used for defence purposes. Afterwards the island was used as a leper colony.
From Zorbas left on the road (Kokkini Hani)
Continue until the main road, here left (Agios Nikolaos (50))
After 500 meters turn right to Gouves (2); Note! after the green cross of the pharmacy
Go straight over the bridge
Arrive in Kalo Chorio (meaning: good village)
Follow Tzermiado (25), Heraklion (31)
At the T-junction turn right to Tzermiado (27), Plateau of Lassithi
Go straight direction Avdou
Tip: In Polamies is a donkey farm (follow the signs)
In Avdou go right, direction OR. Lassithi
Drive through Gonies
Keep right direction, Lassithi Plateau (11)
Lassithi (8) turn left towards Krasi; here you will find an old washing place and the thickest plane of Crete
Continue following Krasi (right)
In Krasi keep left, direction: Lassithi Plateau
After Krasi: left towards Plateau of Lassithi
Turn right to visit the monastery of Kera
After the monastery right direction Lassihti
Drive through Kera
On the Lassithi Plateau right direction Psihro (8)
On the Plateau, you can visit the monastery of Vidiani
Follow the road and you go through the following places: Kato Metochi and Agios Charatampos.
Then you arrive in Plati, turn here left (do not follow the jeep signs)
Follow the road towards Heraklion and Agios Nikolaos
In Mesa Lasithi keep right towards Agios Nikolaos (41)
Follow the road to Agios Nikolaos
Follow Laronia and Agios Nikolaos
Agios Nikolaos (8)
Turn right towards Tapes, Kritsa, Lato (do not follow Agios Nikolaos anymore)
Keep following Lato, Kritsa
Follow Kritsa (2.5)
The village of Kritsa is nice to visit
Then follow Agios Nikolaos (10)
Follow Agios Nikolas (1) until the center
The center of Agios Nikolaos is also nice to visit!
Then follow the signs to Elounda
In the port of Elounda go right towards Plaka
Drive through Plaka and then turn left towards Havgas (3) and Neapoli (15)
Turn right at the junction towards Neapoli
After the village Fourni turn right towards Neapoli (8)
Follow: Heraklion (54)
After the village Neapoli follow Heraklion, New Road
Follow Heraklion (52)
You're on the motorway and follow it until the exit Kato Gouves, Anopoli, Old Road
Turn left towards Gournes, Kokkini Hani and Heraklion, Old Road
After 3 km you are back at Zorbas (right)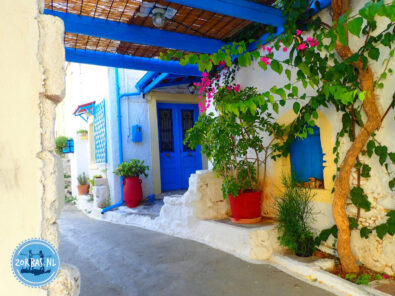 Fly-drive on Crete: Also a fly-drive holiday on Crete is an option, with you moving on every day. We organise fly-drive routes from 1 up to 3 weeks. Another possibility is to stay a week in the East of Crete and a week in the West of Crete. With accommodations at different locations and impressive car routes, this is a wonderful option for a relaxing holiday.
Car rentals on Crete: Possibilities for Crete car rental and tours, accommodation and rent a car. Car rental with the use of our car routes on Crete Greece.
Holidays on Crete: Apartment rental and accommodation on Crete. This is the right address for family apartments and holiday homes, excursions and cheap flights to Crete. There is a detailed overview of the latest holiday news from Crete including many pictures. Crete is the most southern holiday island of Europe.
In case you like more information, please send an email to zorbasisland@gmail.com
Car routes on Crete Greece