Excursions in Crete – Tours in Crete – Excursion Crete Greece 2023: The best way to get to know Crete is to go out and see different places. We offer the possibility to see Crete in a way the regular tourist doesn't see the island. We like to go to places where tour operators don't go. Whether you want to be really active, intermediate active or not active at all, we organise different excursions in Crete that suit most people. With our excursions we like to show the real Crete. On this page you will find the different excursions in Crete that we offer or other activities that we can arrange for you. Examples of these excursions and activities are: hiking and walking (together or with GPS), walking week, (electric) cycling (together or with GPS), cooking lessons, painting, workshop bronze casting, Unknown Crete excursions, horseback riding, quad safari and buggy excursion, (multiday) jeep safari, snorkelling, diving, boat trip excursions, watersports, sailing, fishing, car rental, scooter rental, golf and many other excursions. We also provide the links to the pages with more information about the excursions in Crete.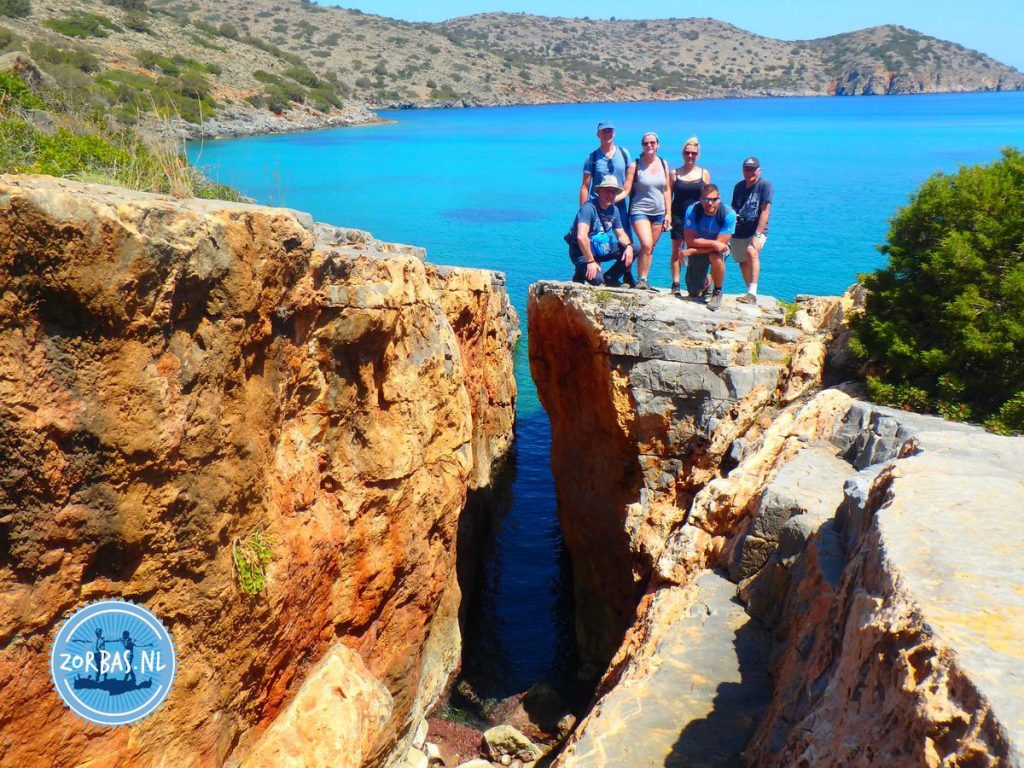 Changing existing excursions: Several excursions are included in our program every year, but the content is usually renewed. A good example of this is the excursion 'unknown Crete'. If we keep it the same every year, there is nothing unknown to it. An important part of this excursion is a visit to a few villages to experience the real Crete. The island has about 570 villages, so it is always possible to find that one unique village to show you. And whilst we are on the way searching, it can happen that we suddenly find a beautiful secluded bay for snorkelling. Also for the snorkelling excursion we search every year for a new location, because the underwater world around Crete nowhere looks the same.
New hikes and Walks on Crete 2023: A large part of our excursion program consists of hikes in the nature of Crete. Hikes through gorges, nature walks and hikes, walks through villages, walks in combination with a boat trip, you can find it all in our program. But how do we come up with new trips every year? We somehow end up in a place that we would like to show you. That can be purely coincidental, but it may also be that locals have told us something interesting about it. Then we go and explore the area. After several days of hiking, we put all the pieces of the puzzle together and we have a new hike. To map out a nice hiking route in the mountains of Crete can easily take a few weeks.
Newsletter Zorbas Island 2023 Crete: This newsletter gives you all the news and information about a holiday on Crete in 2023. Are you already dreaming of a wonderful holiday in the sun? With this newsletter for 2023 we will warm you up!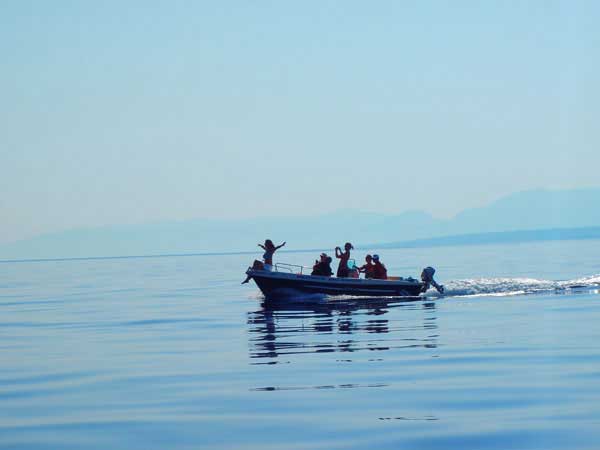 Excursions in Crete – Walking and hikes – Excursions and destinations on Crete
Hiking and walking:A real nice way to see the island is to go hiking or walking. We offer different walks for all types of people. Whether you're an experienced hiker or whether you like to have a more real relaxed walk, we have it all! We have walking trails that you can discover yourself, but we also offer hiking tours on Crete with a guide. Although we focus on the unknown and self-marked routes, you can certainly come to us for the well-known gorges like Samaria and Imbros.
Hike and bike adventurous walking and cycling tours on Crete: This year we have set up a number of new walks and cycling routes. Here we give an overview of these new possibilities for a hike and bike holiday adventurous hiking and biking tours on Crete. You can walk and cycle these routes with us. But we also have GPS options to do these routes individually. Also the guests who have hiked and/or cycled with us more often will be pleasantly surprised by these new routes.
New excursions on Crete 2023: Every year we have an extensive excursion program with a number of regular excursions and some new excursions on Crete. Many of our guests come back every year, so we provide continuous innovation. Fortunately, Crete is a large island, of which even after so many years we still do not know every corner. That is why we go in winter to look for new places that are worth a visit. It is not possible to create a new excursion in one day. It is a time-consuming job, but we do enjoy it ourselves a lot.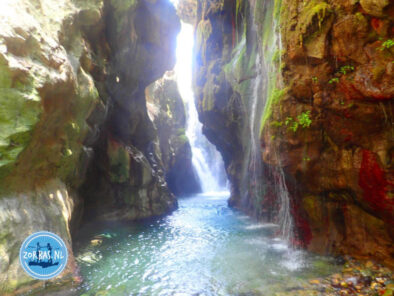 Excursions Crete – Excursions Crete Greece – Hike and walk – Day trips Crete Greece 2023
Hiking and walking week: A whole week hiking on Crete with accommodation! We offer you a diversity of hikes to discover Crete in a different way. We set up a nice program with different kind of walks. If you want there is also a rest day so you can enjoy a day of relaxation or join us for a different excursion.
Camping in an olive grove: Greece is for many a favourite holiday destination. Sun, sea, culture, nature, traditions and friendly people are the main reasons why people go on holiday to Greece. Most part of the year the weather is perfect to enjoy the outdoors. walking excursions on Crete.
Outdoor excursions: Active holidays on Crete: We offer a complete week program for the whole season, which you can book as a complete program, but you can also opt to leave items out. It will be an unforgettable holiday in unknown areas of Crete.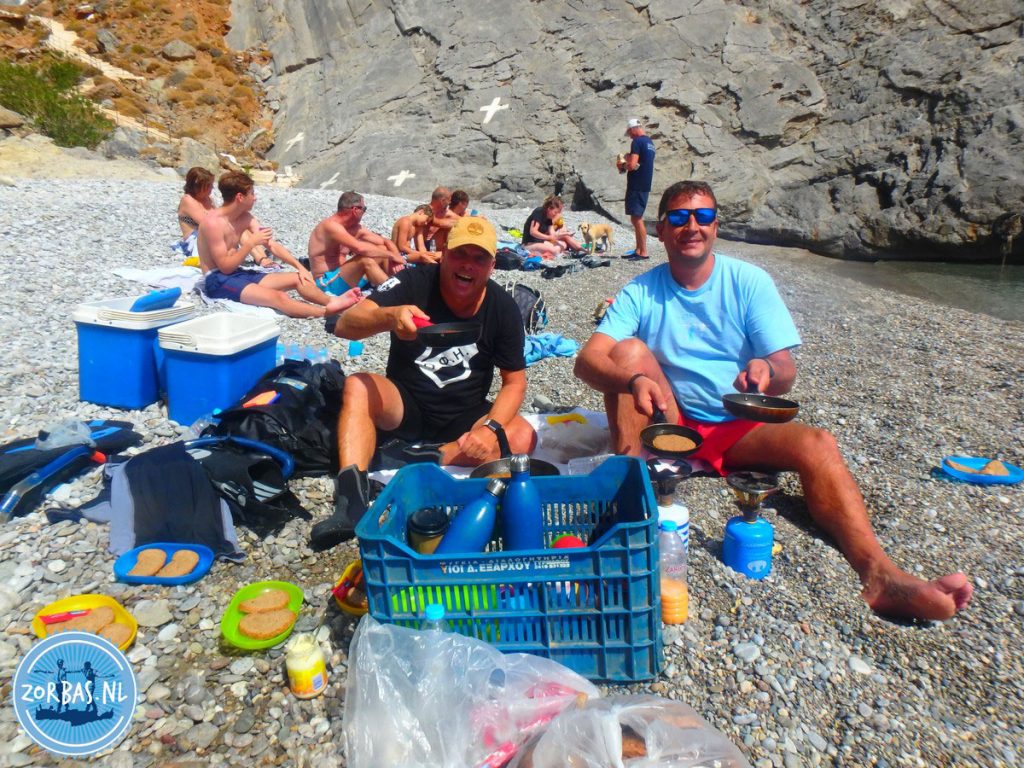 Excursions in Crete – Cycling – E-bike – Must-do day trips in Crete – Best things to do in Crete
E-bike electric cycling: During a cycling holiday on Crete you cycle through the impressive nature and get acquainted with the culture. You keep on moving while discovering the most beautiful places. From nature admirer to culture lover; with our varied range of cycling excursions, there is something nice for everyone. Electric cycling on Crete is becoming more popular, because this makes cycling in the mountainous landscape a bit more pleasant. Already for years you can book with us a cycling holiday. But now we take it a step further and also offer electric bikes with a place to stay on Crete Greece.
E-bike holiday: Thanks to the wide variety of landscapes, a different environment can be explored every day. On the bike you have plenty of time to see everything around you and contact the local residents is a lot easier. The cycling holiday on Crete offers enough variety between the picturesque villages and the beautiful nature.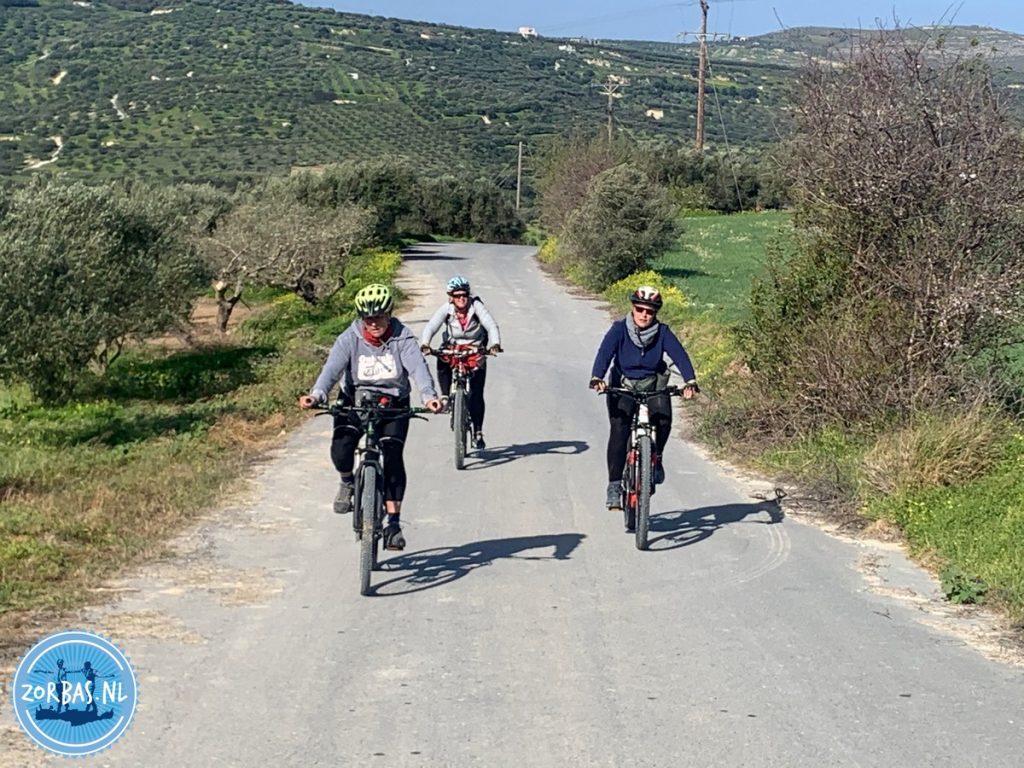 Excursions in Crete – Active excursions for all ages – Cooking and Unknown Crete
Cooking lessons overview: We arrange holidays on Crete where you will be having cooking lessons. In 3 to 8 days you will learn the miracles of the Greek kitchen. We bring you along for shopping and go to different locations in the Cretan mountains where you learn to cook Greek dishes. We also offer one day cooking workshops in the olive field, where you will learn to cook a small number of Greek dishes.
The Greek cook book of Zorbas Island: Here you find every week new recipes from the Greek kitchen of Zorbas Island. All these different and healthy dishes you can now also prepare at home. Of course you can taste all the dishes during your holidays at Zorbas Island. We always use fresh (organic) local products for our Greek dishes. During the Greek cooking workshop we explain you more about the ingredients and the cooking of the Greek cuisine. On Crete we have particular dishes and we would like to share our secrets with you. Have fun cooking and kali oreksi.
Unknown Crete excursions: During this excursion we go with you to places that are not described in the usual tour guide of Crete. It's a day full of culture (small villages, churches, monasteries, pottery, bronze caster etc.) and nature. We stop at different spots to have a look around, to have a coffee or lunch. We drive around and go for little walks. There are many different routes, so it's always a selection of different spots.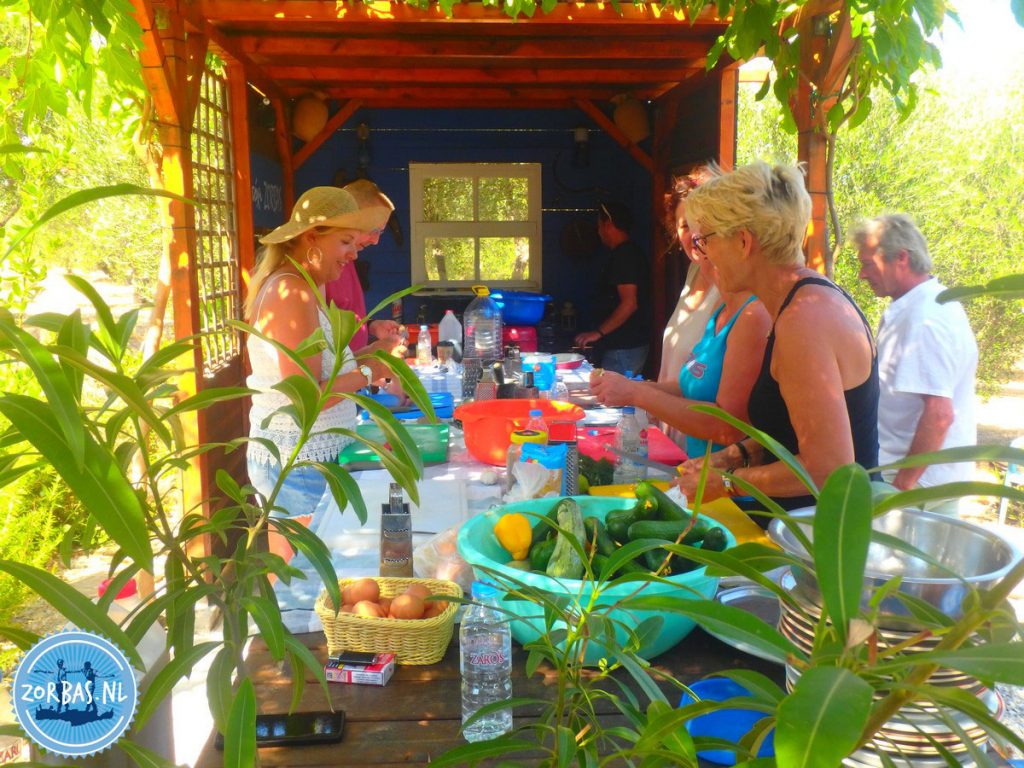 What should I not miss in Crete? What is the most beautiful part of Crete?
Diving and Snorkelling: On this page we have created a list of the various options for diving and snorkelling at Crete. We offer a variety of possibilities for diving holidays with accommodation in both summer and winter.
Snorkelling excursion: The snorkelling excursion you should not miss out on. You will get a snorkelling lesson in the pool to get used to the material and to see if the materials do fit you well. The next day we leave early to go to a nice snorkelling spot where we go snorkelling. We are usually back on time (depending on the chosen location) so in the afternoon you can relax at the beach or at the pool.
Snorkelling at various locations: Information about a snorkelling holiday in Greece, including some nice tips for snorkelling on Crete.
Diving in Crete: Information about a full day diving course and snorkelling or diving for the more advanced at a professional diving school. For the inexperienced diver we can host a free introduction afternoon in the swimming pool of Zorbas Island. During this introduction you can check out if you would like to go for diving on Crete. We offer also options for experienced divers. For the divers we have a special offer of 8 dives on Crete in combination with the accommodation. There will be different diving locations including transfers. On this page you will also find information about the Padi openwater courses that we offer on Crete.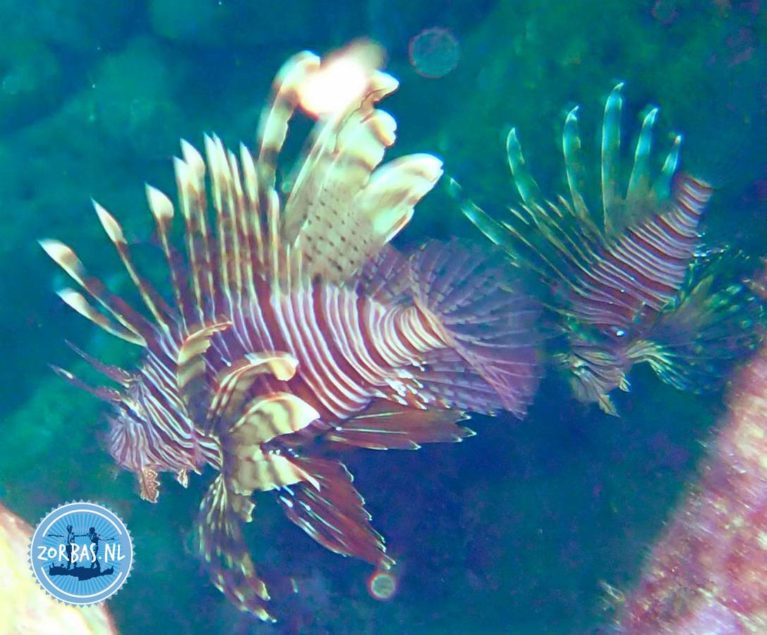 Horseback riding: We can arrange for you to go horse riding on Crete during your holiday. There are also possibilities to combine horse riding on Crete and accommodation on Crete.
Workshop bronze casting: On Crete there is a bronze casting where father and son still cast the bronze in the same way as the ancient Greeks. It's possible to follow a workshop and create something yourself. During the workshop, Zamac (silver-colored mixture) is used because it melts faster and is therefore less dangerous. The workshop lasts approximately 2-3 hours.
Excursions in Crete – Off road into the mountains of Crete
Quad safari & Buggy excursion: We can help you with renting a Quad or Buggy so you can enjoy Crete in a different way. We have GPS routes available.
Jeep safari on Crete:An overview of all our jeep safaris. During a jeep safari you see a lot of unspoiled Crete, have a day full of action, nature and culture. We go together to discover the surroundings. You can drive yourself (age 21 or older) or join another driver. The jeep safari is one of the popular excursions in Crete.
Multi-day jeep safari: In the spring and autumn we organise a 2 day jeep safari. So we have more time to discover places on Crete where others never will come. We sleep in a different location.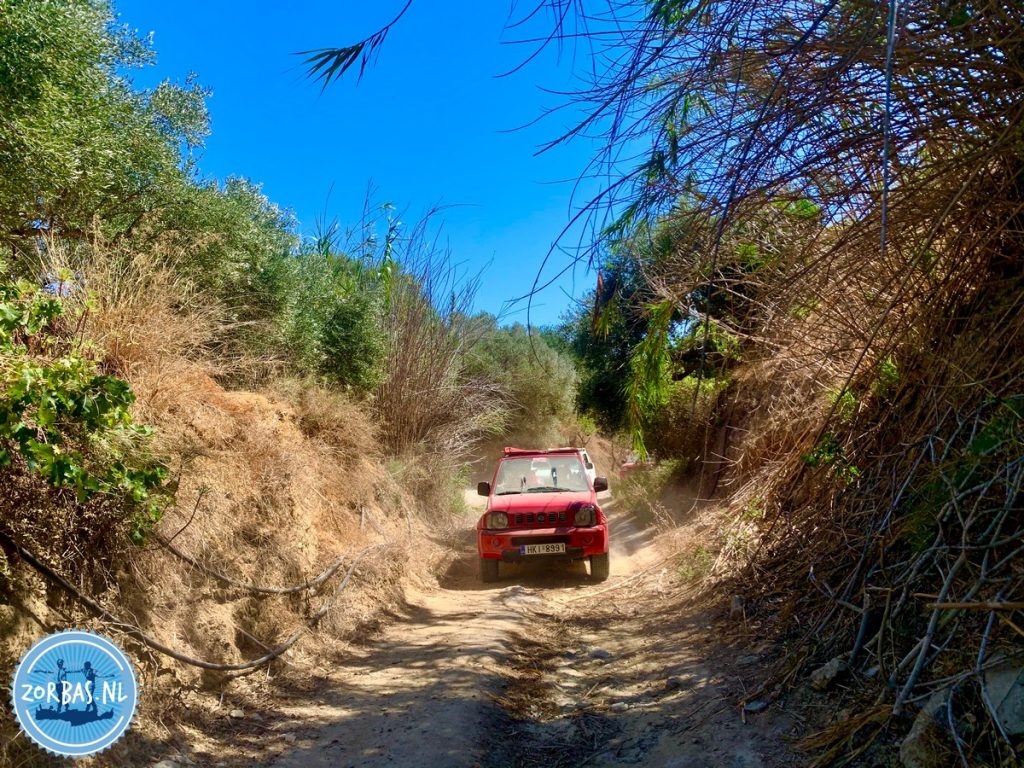 Boat trip excursion: An overview of all the possible boat trips. To Sissi by boat? Or to Dia Island? Or Chrissi Island in the South? Or rent a boat on Crete? A page filled with boat and sailing trips on Crete.
Santorini from Crete: An overview of boat trips and excursions to the gorgeous island of Santorini. There are many options for one-day and multi-day trips.
Water sports on Crete: A summery page of the water sports facilities on Crete; Speedboat, banana ride, tubing, jetski, catamaran, canoe, surfing, rowing boat, just have a look at this page.
Sailing and walking on Crete: This is an excursion that combines walking and sailing on Crete. The island of Dia is located 12 kilometres off the coast of Crete and can be seen from many different locations on Crete. The south side of Dia has the shape of a crocodile. Next to Dia Island is a much smaller island called Paximadi (which means "baked bread"). Dia is beautiful island with lots to see. In general the boats that sail there anchor in a certain bay, people go for swimming and snorkelling and then they go back. With our tour we show you the secret spots of Dia Island.
Sailing to Greek Islands: We provide options for a Sailing holiday on Crete, summer and winter. You can put together your own sailing holidays at Crete. There are also options for the other Greek islands.
Fishing at Crete: There are many possibilities to go for fishing on Crete. You can go on your own initiative, but you can also go along on a boat for a fishing holiday on Crete.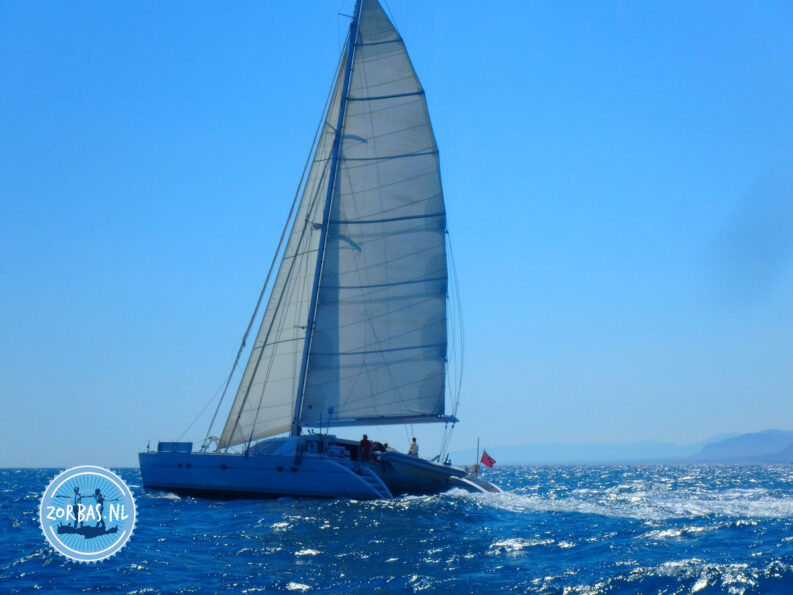 Excursion in Crete – Go and explore Crete on your own
Car rental on Crete: Here you will find prices and conditions for renting a car during your stay on Crete. The prices of a rental car on Crete can vary a lot, but the point is that you can go out on holidays safe and carefree with your car. Unlimited kilometres and a good insurance are very important. Information about car rental and accommodation on Crete. Rent a car for the nicest trips.
Car routes: The island has a very extensive road network. For our car routes we are always searching for new routes, which we can record on GPS for you. But besides the normal asphalt road, there are certainly as many dirt roads, the off-road trails on Crete. These are fun for our jeep safari and quad safari, but also the bike routes for the fat bike are on these dirt roads. For our new excursion with the fat bike, we will have to cycle a lot of kilometres this winter to map out suitable routes.
Fly drive: We have a variety of options for a fly-drive vacation on Crete. On the first day you will get a detailed briefing about your trip. We organise fly-drive holidays on Crete the whole year around.
Motor, scooter and quad rental on Crete: Motor, scooter and Quad rental information on Crete, conditions, insurances, prices, etc. It is possible to rent for a longer time period, we are happy to help you on your way.
Excursions in Crete – And there is a lot more to do…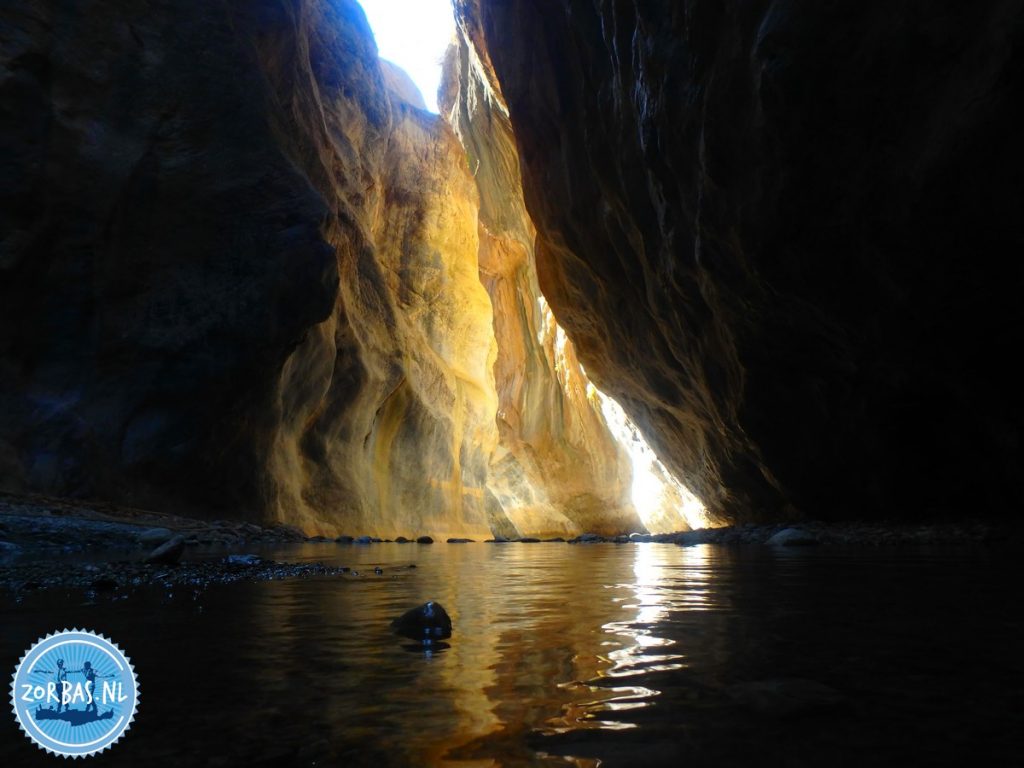 Crete informative description:A short description of all the sights worth seeing on Crete; a page filled with highlights and photos.
Golf: On this page we show you which possibilities there are to play golf on Crete, Greece. Golf in Crete is also possible in combination with accommodation.
Water colour painting, drawing and painting: We can arrange a workshop drawing, painting and aquarelle for you. Something different from just going on holidays to Crete, a nice workshop for all ages.
Geocaching on Crete: We have created some nice trails in the area. We have several routes for our guests to explore; you can bring your own GPS or use a GPS from us. Our Geocaches are hidden along nicely compact routes. These Geocache routes are suitable for groups and also for more groups together at the same time, to boost the excitement when meeting each other. Even the individual walker can use these routes. Geocaching is fun for everybody: individuals, family, children and adults.
Labyrinth Theme Park Crete: The family entertainment destination of Crete. Enjoy a special, interactive and fun day for the whole family.
Knossos Crete: Knossos is the largest Minoan palace. The palace was built around 2000 BC. People suspect that the palace was destroyed by the outburst of the volcano of Santorini (around 1450 BC). . The palace was excavated and partially restored under the direction of Arthur Evans in the earliest years of the 20th century. Unfortunately he used a lot of imagination while rebuilding Knossos. The labyrinth and de King's Hall stayed intact. Knossos is opened all year round.
Urban photography workshop on Crete: What means urban photography on Crete? Urban photography pictures are being made of and in abandoned houses and buildings. With urban photography you take pictures to catch the atmosphere of the abandonment and past times. On Crete it often looks as if time has stood still. The island Crete has many archaeological findings, a very interesting culture and a lot of geological treasures. Up in the mountains there are many abandoned villages, old churches and ruins to be found. Because of the beautiful natural light drop on Crete you can take the most stunning urban photos. We can arrange this workshop for you.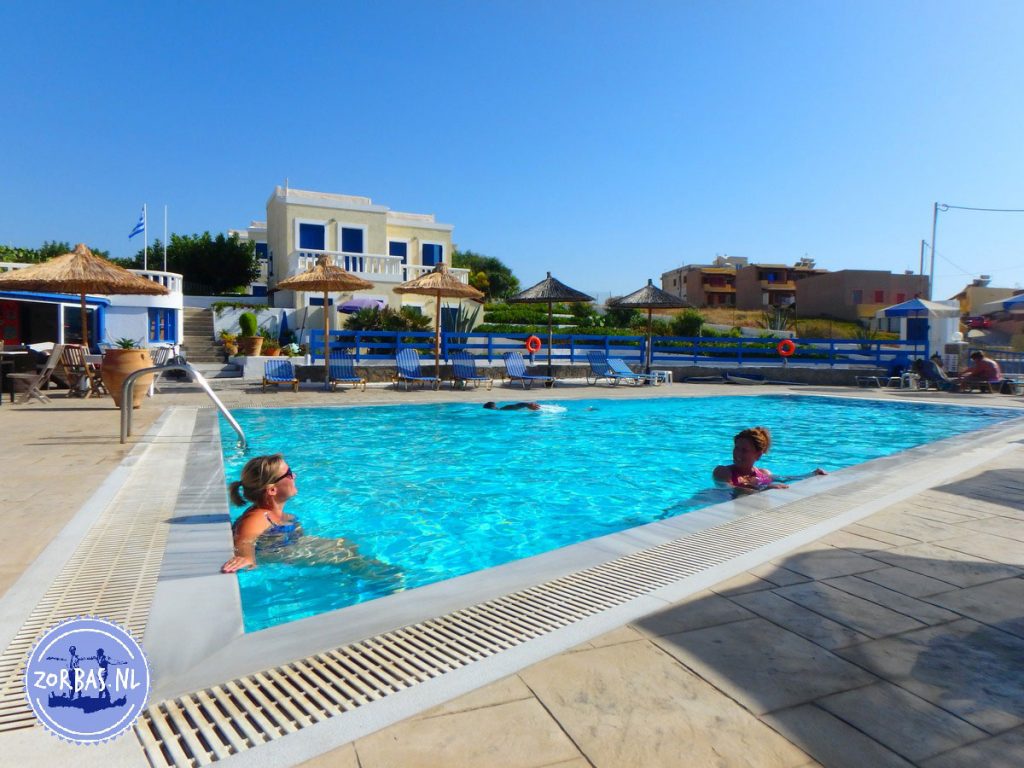 Photo book excursions on Crete: A summary of pictures of many of our excursions on Crete where each item can be further viewed in an album. Excursions in Crete Photo book.
Holiday information Crete Zorbas Island: For renting apartments and holiday homes, all your excursions and cheap flights to Crete you can come to us all year round. If you are looking for apartment rental and accommodation on Crete, you have come to the right place. We have a variety of apartments, suitable for families, singles, couples or more people travelling together. It does not matter whether it is summer or winter, you can always enjoy the outdoors on the southernmost holiday island of Europe. We can help you to organize your holiday on Crete Greece to your wishes. An active outdoor vacation, active holidays, a beach holiday, or a combination of both we can all realize for you.
In case you like more information, please send an email to zorbasisland@gmail.com
Excursions in Crete