Sailing on Crete from Heraklion to Dia: From our accommodation Zorbas Island we enjoy every day the view of Dia Island. The island belongs to the department of Heraklion and is located about 7 nautical miles north of the capital of Crete. When the sky is clear, it seems like you can see every detail of the island. And when the weather changes or when the sun sets, the colour of Dia Island changes. The island seems to have its own story, which is all the more reason to explore it yourself. The only way to get there is by boat to Dia.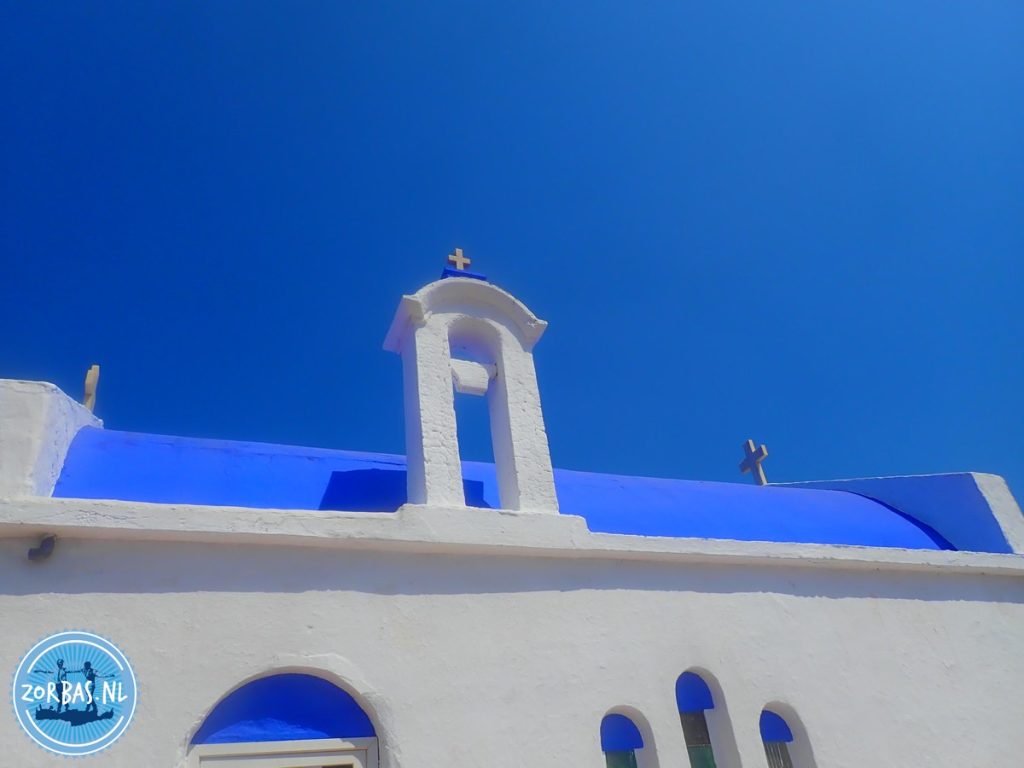 Sailing to Dia: We sail from Heraklion to Dia with a Bavaria C45, a 14 meter long sailing yacht. First we start the day with the sea breeze in our hair and lazing on the deck in the sun. But perhaps you prefer fishing on the boat, that is possible too. With a little bit of luck, we can see dolphins swimming. Once at Dia, the island appears to offer much more than what appears from a big distance. Thanks to the many bays around the island, it is a paradise for snorkelling. But also a walk on Dia Island to the small white church of Analipsis is a nice thing to do. From here you have a beautiful view to Crete.
During this long day on and near the water you have enough time for relaxation. Perhaps you prefer to be on the boat in the sun, but you can also go fishing, snorkelling, or swimming. And if the sailing is not enough for you, you can also use the rubber rowboat that is taken along. We have lunch on the sailing yacht.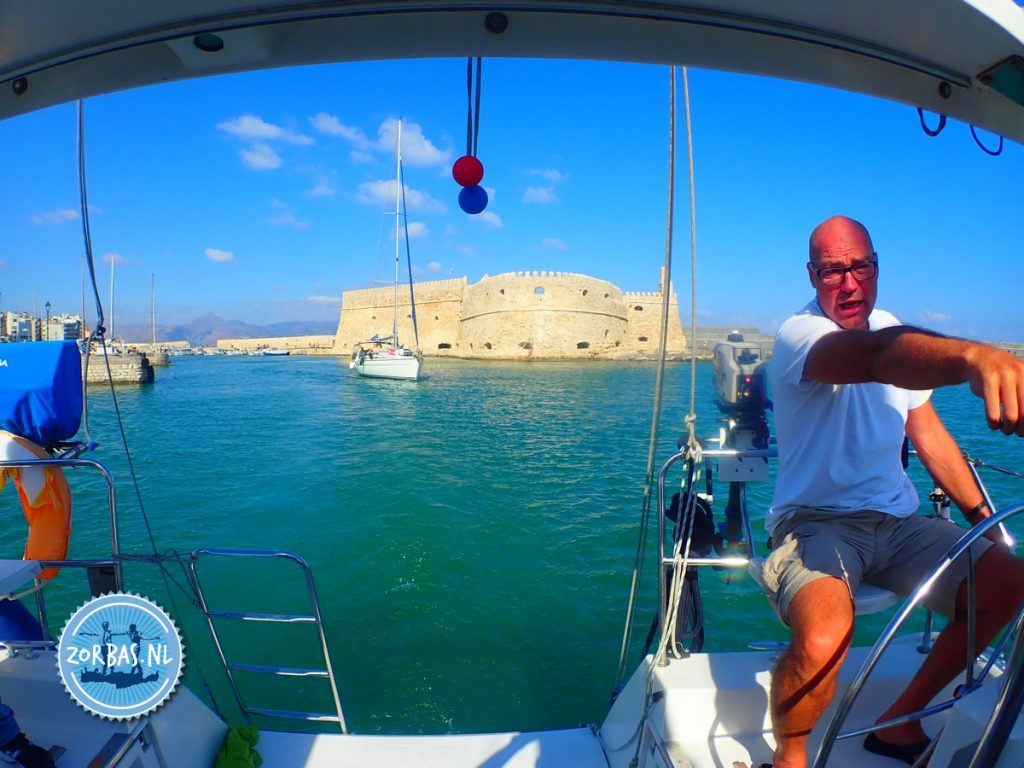 The island of Dia: The island is 5 kilometres long, 3 kilometres wide and 12 square kilometres in size. This uninhabited island of Dia is a protected nature reserve with a Natura 2000 label. There are many protected species of flora and fauna such as certain snails, lizards, wild rabbits, the Cretan mountain goat kri-kri and various native plants. The island is one of the most important areas around Crete where falcons nest (Falco eleonorae). North of Dia there are two small islands, Paximadi and Petalidi.
Mythology about Dia: According to mythology, Zeus created the island. Zeus looked down from the mountain Olympus to Crete and saw the Cretans hunt his favourite goats (kri-kri). These goats were Amalthia's children. Amalthia was the goat who nurtured the young Zeus and hid him in a cave for his father Kronos, who would eat Zeus. He was so angry about it and decided to kill all Cretans.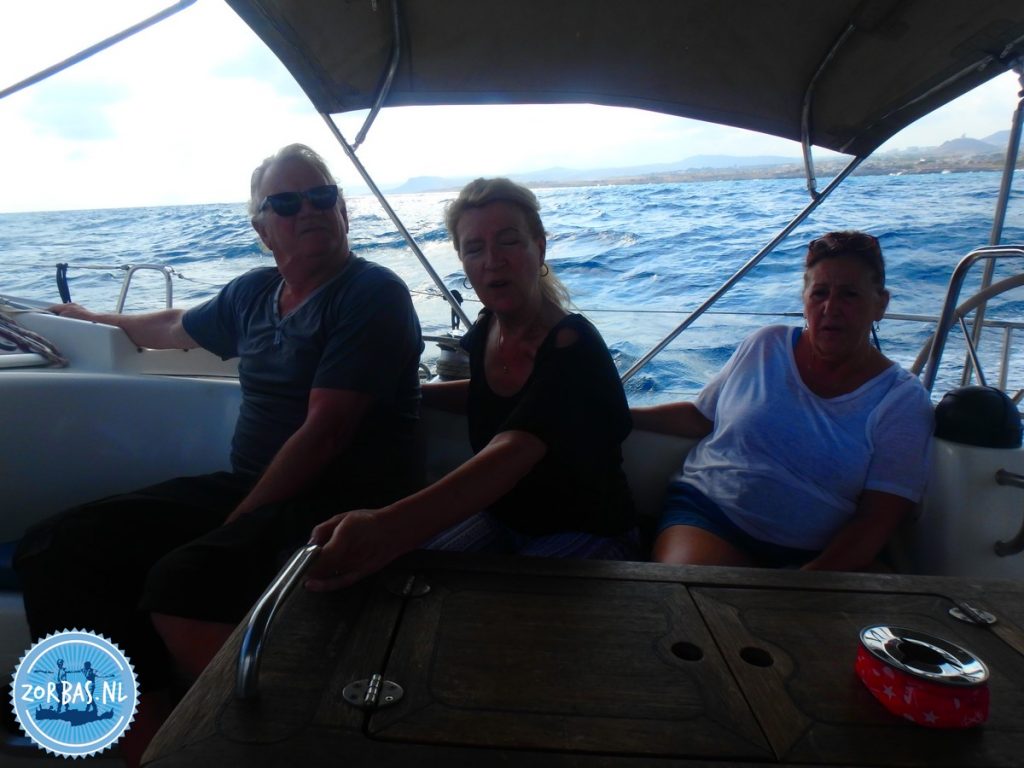 Zeus blew a lightning in the sea and a giant monster emerged. Then, Poseidon, the god of the sea, reminded him of the protection that Curates (Kouretes) provided him as an infant. Curates were Cretans who beat their shields loudly when Zeus cried, so his father Kronos would not hear him. As a result, Zeus decided to throw two rusks to the monster and then with a lightning he turned to stone the monster and two rusks, turning them into islands. In this way Dia, Paximadi and Petalidi were created.
Seaside holidays in Greece: Everyone who comes to us on holiday has taken at least one picture of the beautiful view we have from our accommodation to Dia Island. If the weather conditions permit, we regularly organize a boat trip to Dia or to other destinations. If you are not a fan of sailing, you can also enjoy the sea view at the accommodation. At the pool and on the beach in front of the accommodation we have sunbeds and umbrellas and you can use these free of charge. We serve your snack and drink on the spot.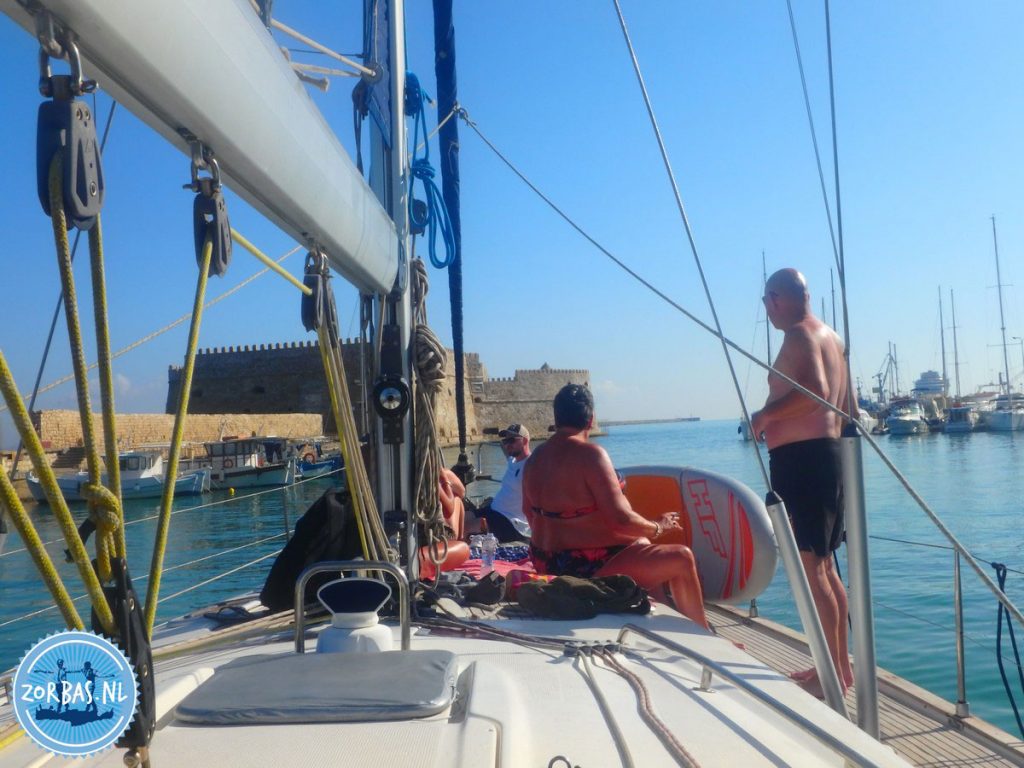 Daily news from Crete: On this page, we give daily updates of all our activities in Crete. Every day, during summer and winter, we upload our weblogs.
Excursion on Crete: Here you find a lot of information about excursions during your holiday on Crete like: car and bike rental, car and accommodation, diving, cycling, hiking, hiking combinations on Crete, Greek cooking lesson, playing golf, boat trips, horseback riding, outdoor activities, sailing, jeep safari, fishing, group excursions, active holiday on Crete, weekly excursion programs or fly-drive.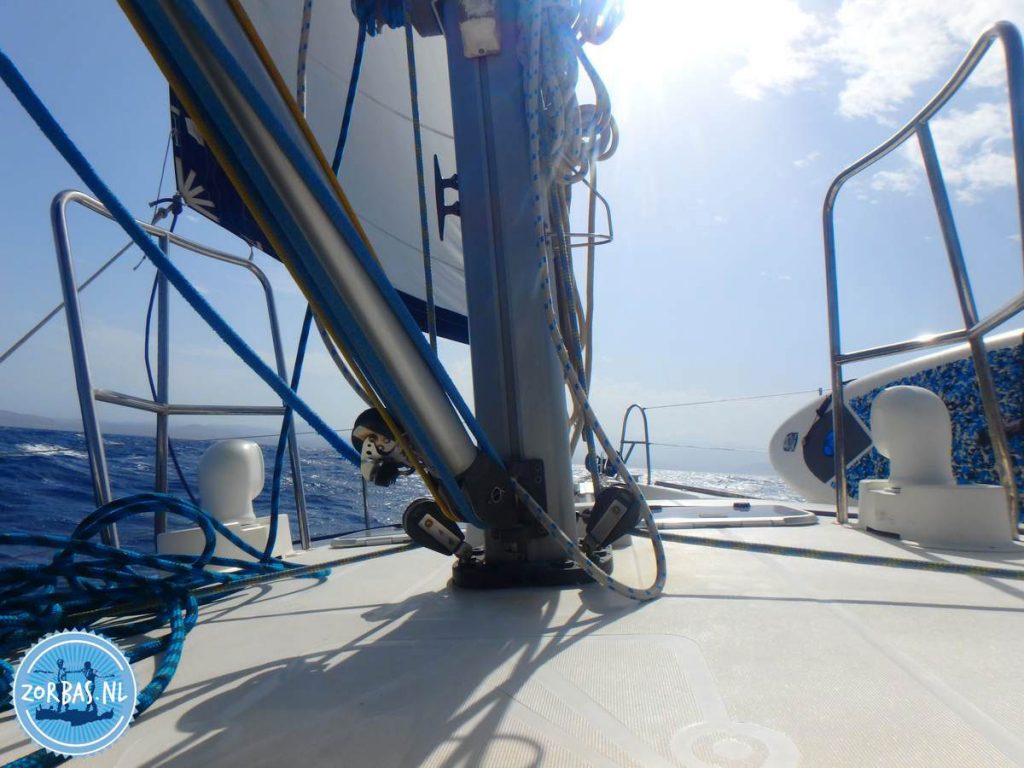 Holiday on Crete: For renting apartments and holiday homes, all your excursions and cheap flights to Crete you can come to us most time of the year. If you are looking for apartment rental and accommodation on Crete, you have come to the right place. We have a variety of apartments, suitable for families, singles, couples or more people travelling together. It does not matter whether it is summer or winter, you can always enjoy the outdoors on the southernmost holiday island of Europe. We can help you to organize your holiday on Crete Greece to your wishes. An active outdoor vacation, active holidays, a beach holiday, or a combination of both; we can all realize for you.
To give you an impression of your vacation in Zorbas Island on Crete, we have created a "Zorbas Island" movie for you: Zorbas Island Vacation movie in 5 Minutes.
In case you like more information, please send an email to zorbasisland@gmail.com