Camping in an olive grove on Crete: Greece is for many a favourite holiday destination. Sun, sea, culture, nature, traditions and friendly people are the main reasons why people go on holiday to Greece. Most part of the year the weather is perfect to enjoy the outdoors. In general, people choose to stay in a hotel or apartment. A camping holiday in Greece is not something one thinks about. There are even many people who have never camped, because they believe they probably don't like it. For these people, but certainly also for all other guests, we have a nice challenge: camping in an olive grove on Crete.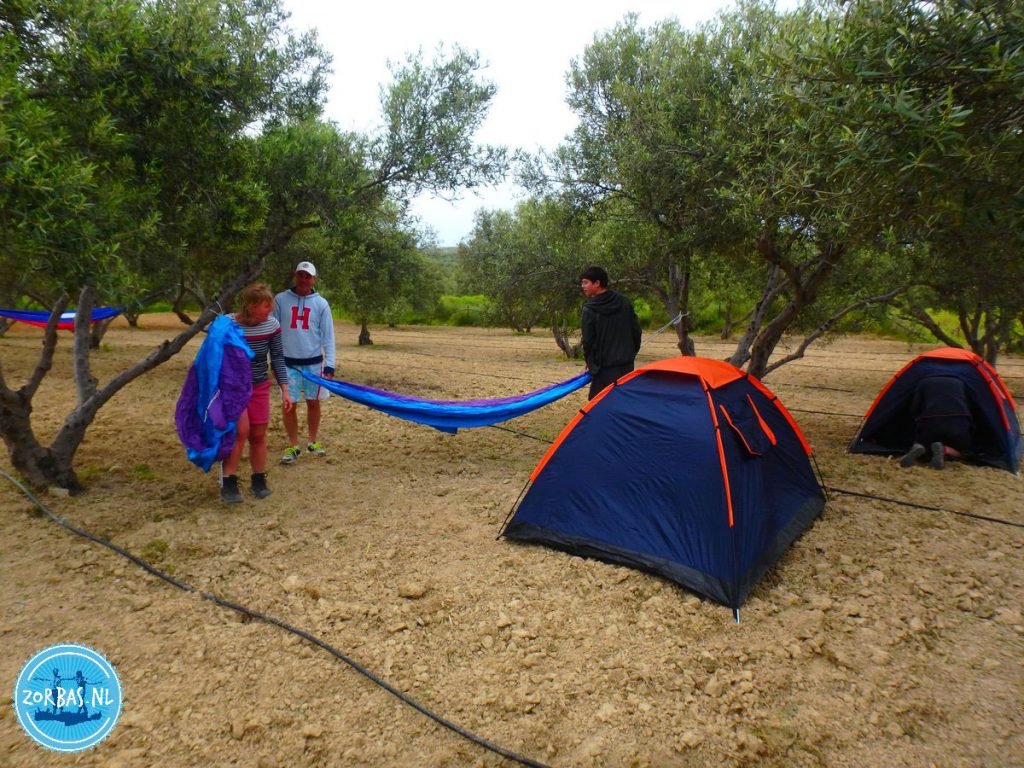 Multi-day walk with camping in nature: By camping in an olive grove on Crete we do not mean that you will spend the entire holiday among the olive trees. This is a combination of a multi-day walk with camping in nature. During the day we walk through nature to the campsite. We eat and spend the night there among the olive trees. Depending on which hikes we do, we sleep 1 or 2 nights in the olive grove. You do not have to bring your own camping equipment for this; we have everything needed. The intention is that we sleep in a hammock that we hang between the olive trees. If you prefer to sleep in a tent, we also offer that option. Our campsite has a toilet, a place to cook, a long dining table with chairs, running cold water but no electricity.
Below you will find a description of our favourite two-day survival hike combined with camping in an olive grove on Crete. If you want something more challenging, you can also choose to hike 20-25 kilometres a day.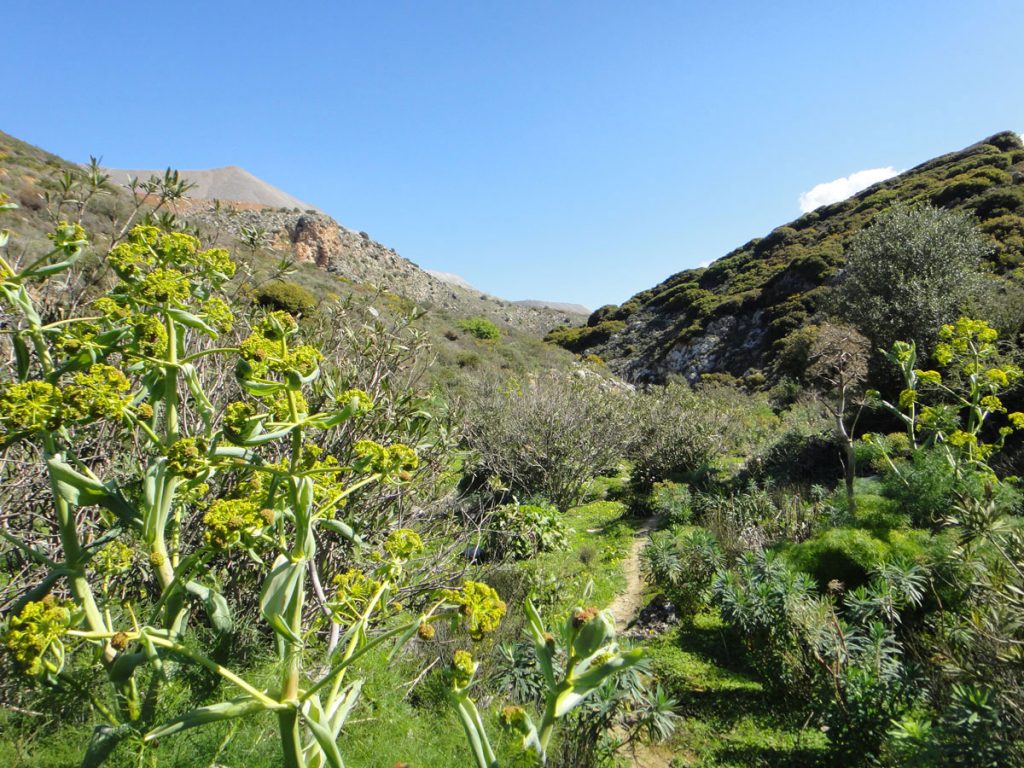 Two-day hike on Crete: On the first day we leave around 9 – 9.30 am. This day we hike through a gorge with many rocks and stones. In this gorge is an old river bed, which we partly follow. The walk is about 12-16 kilometres and goes through surprising nature in central Crete, far away from other tourists. During this hike there is some climbing and scrambling, since there is not always a proper path. Many flowers also bloom in the green landscape. Along the way we make coffee on small gas burners and we have lunch somewhere in nature.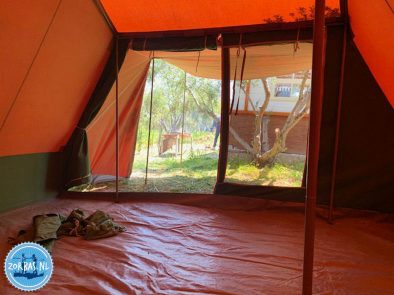 Later in the day we walk through picturesque Greek villages where time has stood still. Then we walk through typical olive groves on ancient Greek transport paths: "kalderimi". These old donkey trails are between 500-3,000 years old and sometimes even older. Many years ago, these used to be the connecting roads between the villages. When you walk here, you really get a sense of how it used to be the only way to go, a unique experience! We walk through fields and olive groves until we arrive at our campsite on Crete.
Bivouac on Crete – spend the night among the olive trees: In the olive field is a long table with a small shed, where we can cook for the group. Anyone who wants to help is welcome! You can first freshen up with cold water before we set up the tents and hang up the hammocks. We cook with olive oil from the olives of the olive grove where we will spend the night. During dinner we will be happy to tell you more about harvesting olives in the winter.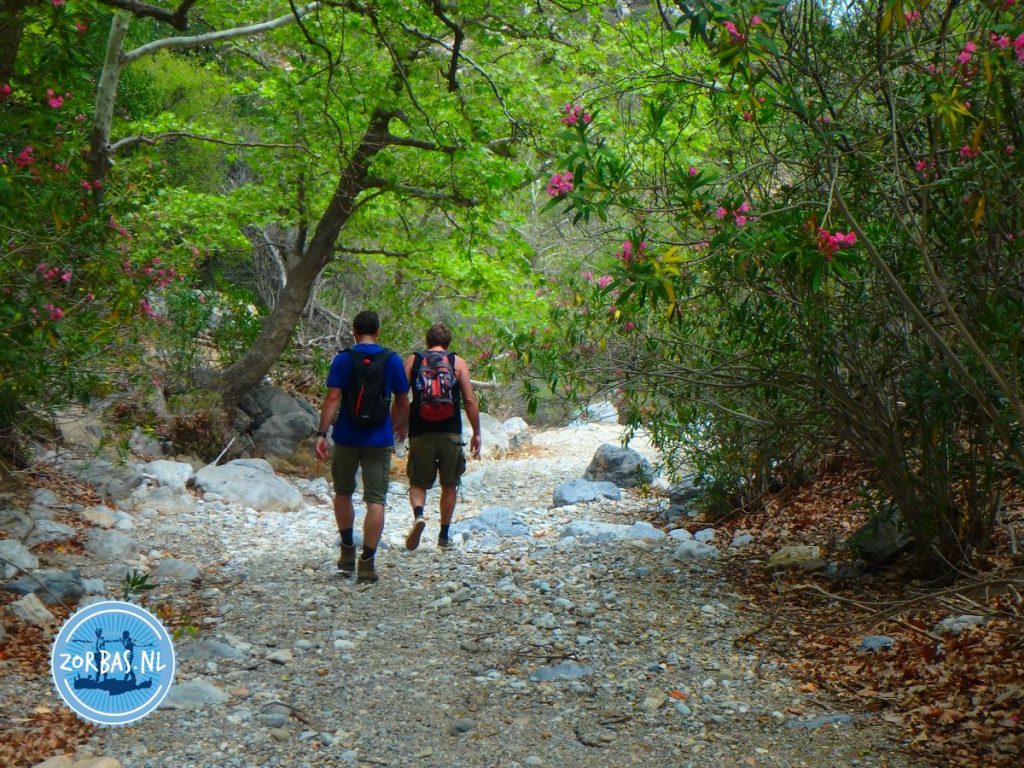 For dinner we have various Greek dishes. If you follow a diet or have a food allergy, let us know in advance, we can adjust all Greek dishes to your liking. We have some cold drinks: wine, beer or lemonade. But know there is a limited supply, because we have no electricity on the olive field. There is a toilet on site, but we also have a place somewhere in nature. On request we can also place our telescope in the field. After a wonderful night at the olive trees under the thousands of stars, we leave the next day after breakfast for the second hike.
After the camping, hiking again: The hike on the second day has a distance of 14-16 kilometres. Those who do not want to take a long walk can be picked up after 5 kilometres. We walk through olive groves on an old kalderimi path to the first village. We visit a monastery there and drink coffee in the village in the kafenion, a traditional village café. In the kafenion we also have a small lunch. Then we leave the old village and descend to a canyon with a breath-taking fossil wall. Here you can see large sandstone walls full of sea fossils. Along the way we will tell you more about the origin of this wall with fossils. Through the forest with oleanders we walk further to the river bed. We now walk until the sea. Here you can go swimming from the sandy beach. This is also the end point of the multi-day hiking tour in Greece.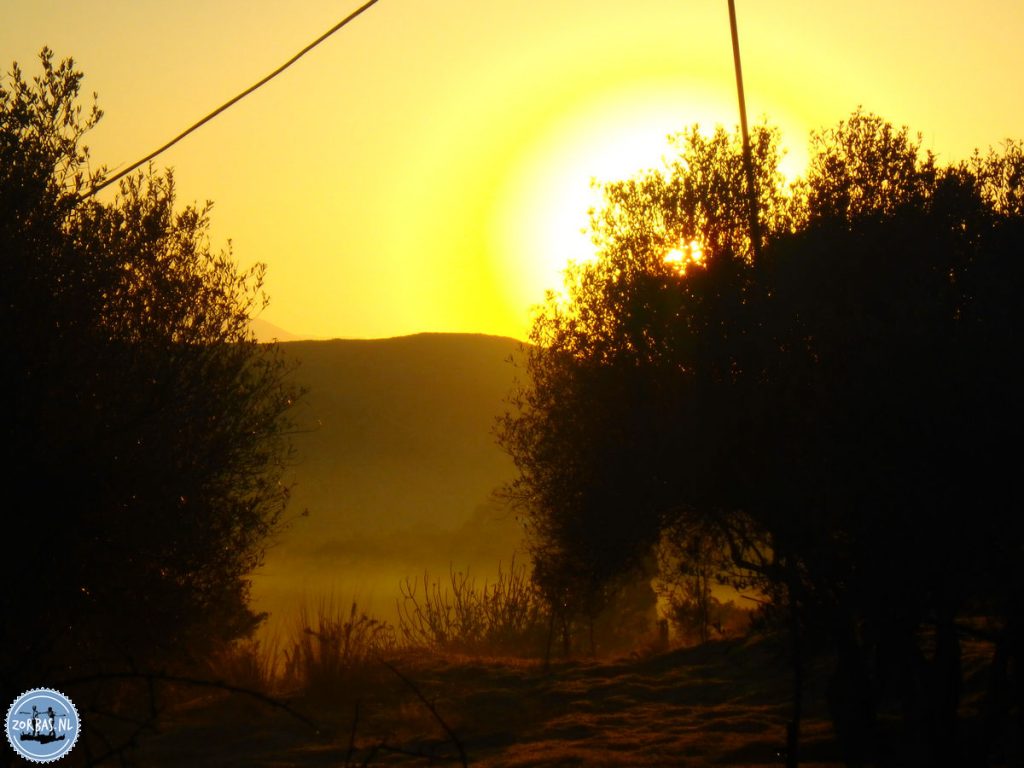 Multi-day hikes in Greece: To participate in the above hiking tour you must have a healthy condition and be free of injury. Some parts are hard because there are height differences, other parts are easy going. The hikes often go over rocky mountain paths but are not dangerous. Sometimes it is a bit of a climb, but nowhere you have to do extreme performances. And of course, we stop as often as necessary to catch our breath or to enjoy the view. Besides hiking and camping on Crete we also organize other multi-day walks on Crete. With pleasure we give you more information about this, so if you want to know more, please contact us.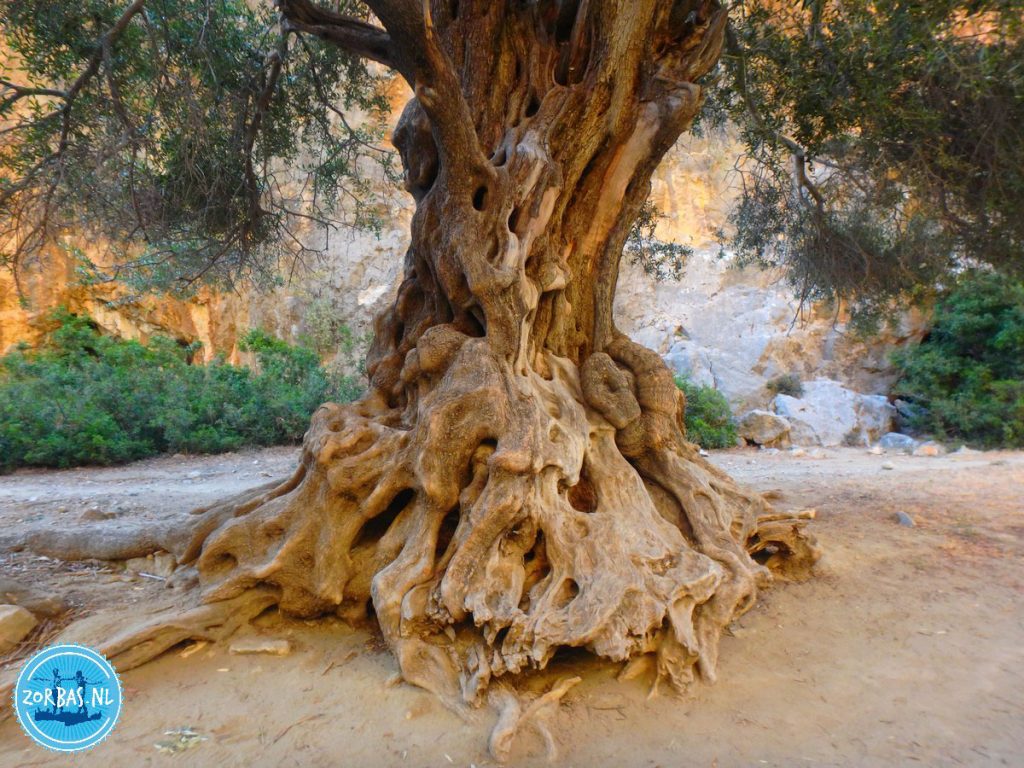 Holidays on Crete: Apartment rental and accommodation on Crete. This is the right address for family apartments and holiday homes, excursions and cheap flights to Crete. There is a detailed overview of the latest holiday news from Crete including many pictures also about walking on Crete. Crete is the most southern holiday island of Europe.
In case you like more information, please send an email to zorbasisland@gmail.com