Hiking and walking options on Crete: Walking holidays on Crete are suitable for everybody: experienced hikers, inexperienced hikers, family walks, aged 50+ and 65+ walking holidays, travelling alone to Crete, single hiking vacations and group walking tours. All year round we organise hikes on Crete.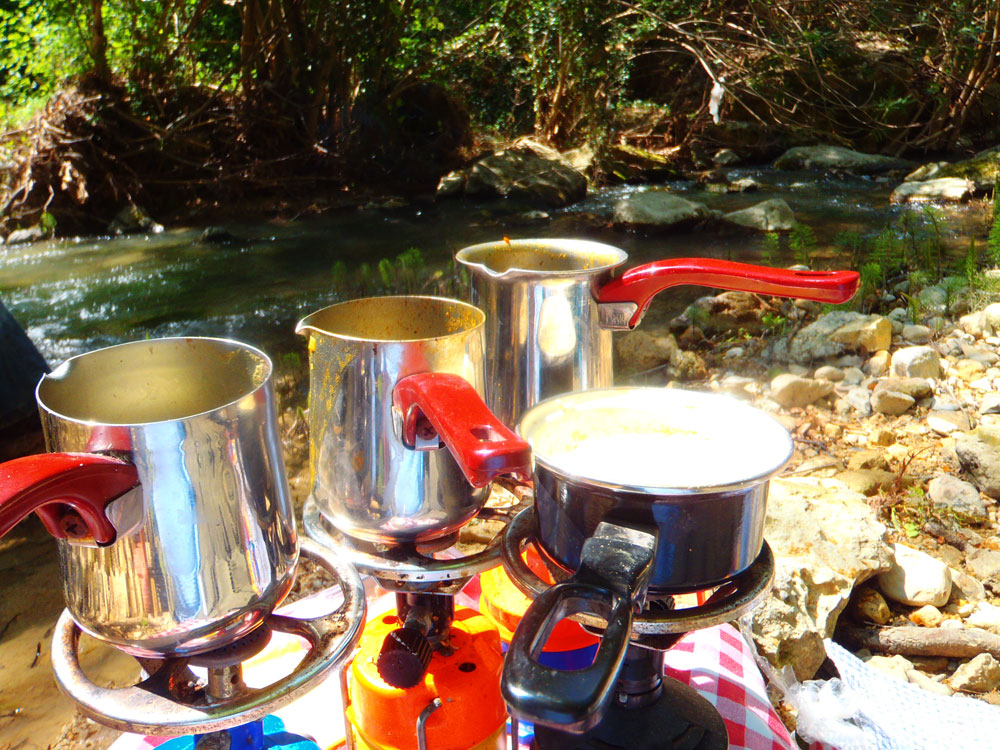 Hiking information on Crete – Greece: All hikes are accompanied by our guide, who will give you lots of information about the history of Crete, nature, flora and fauna and culture. You enjoy meals out in the nature or in local Cretan taverns. The pace of the walk is determined by the walkers themselves, you are not rushed to catch a bus or boat. We advise you to wear good walking shoes with socks to prevent blisters and other injuries. It is also important you bring sunscreen, a hat, water and a snack for on the way.
Hiking and walking options on Crete – Suitable for whom?
Inexperienced hikers: Also for the hiker who is just starting, we organise walks where you do not need to climb. There is also easy walking on Crete, walks from 5 to 8 kilometres. These walks are possible all year round. You can walk with us for a day, but we also offer complete walking weeks for the novice walker. We go for walks through typical Greek villages, through impressive nature with many flowers, plants and herbs. Even an easy trip through a gorge is one of many options.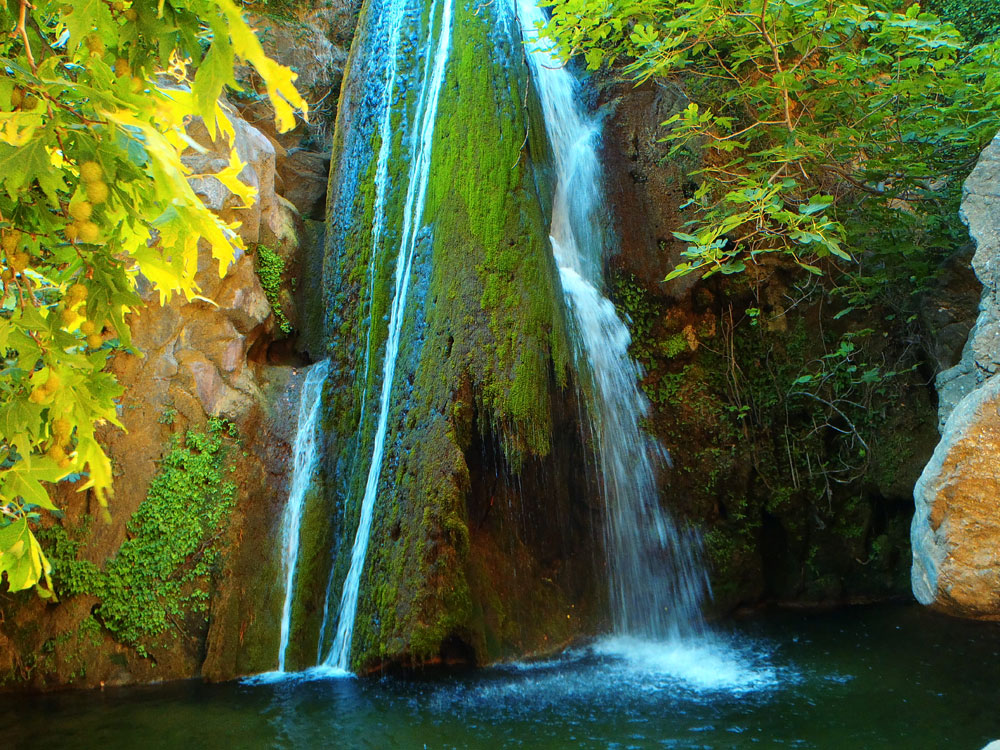 Experienced hikers: These hikes are suitable for everybody with a normal physical condition. Crete has so many different hikes through the stunning nature, from gorge hikes in between rocks to longer walks in the mountains and valleys. We offer walks for a day, but also for a week.
50+ and 65+ walking holidays Crete: We always discuss with our guests what and how far they can walk. Some guests choose for short and easy hikes, others want more heavy and long. When there are more hikes planned, we always walk on the first day our river walk on the kalderimi of Skalopatia. Comparing to this walk, we discuss together if the following walks should be more easy or difficult. And accordingly we will make together a program for the next hikes.
Alone on walking holiday – single vacation on Crete: For people travelling alone on holidays we offer many possibilities. We organise every week several hikes. Everybody can join walking as many times as they like. Also during the less busy walking weeks you can always come with us for a hike. The minimum amount of walkers per group is 4 and the maximum amount of walkers per group is 14. We walk the whole year round on Crete.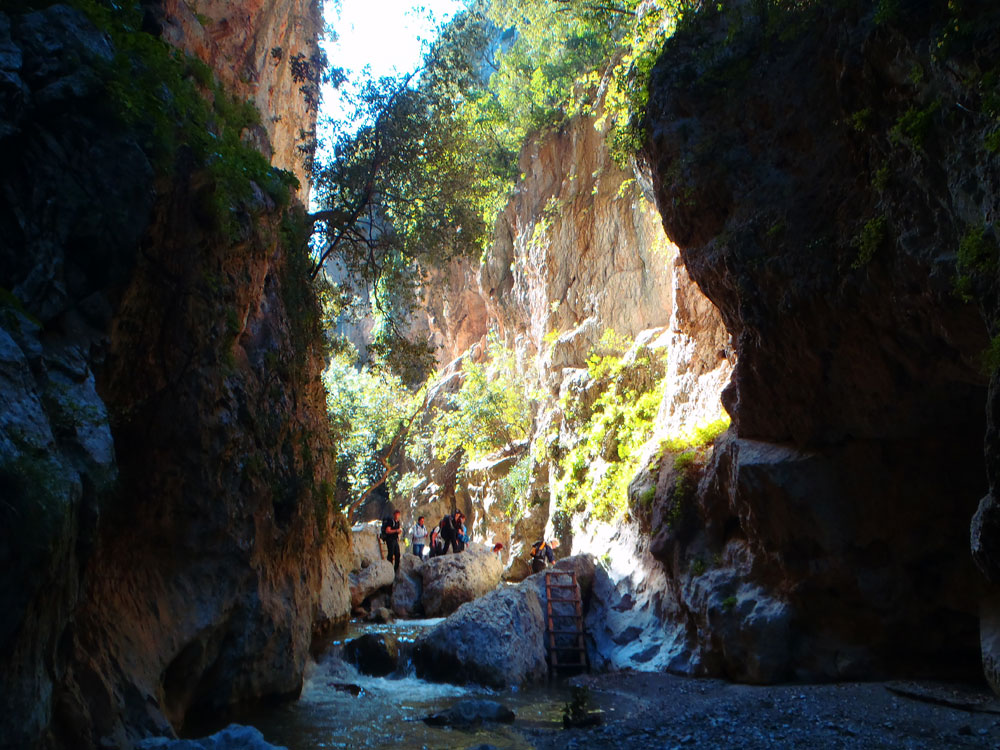 Group hikes on Crete: Would you like to go for walking on Crete with your family, friends, company or club? We can offer you a complete group holiday package on Crete, from a day hiking to a hiking week, combined with accommodation and other outdoor activities and excursions on Crete.
Hiking and walking options on Crete – Accommodation
Accommodation & active holidays on Crete: Our own accommodation on Crete is located directly at the seafront and we have 25 apartments. Upon arrival we always explain to our guests about our walks, no matter if it is about 1 or more hikes. After returning from a walk you can enjoy a warm shower or a refreshing swim in the sea or our pool. The beach is just outside the doorstep of Zorbas Island. You can also relax with a snack and a drink in our tavern, enjoying the view to Dia Island. We have apartments for 1, 2 and up to 6 persons. The location is ideal when you want to combine with some of our hiking and walking options on Crete.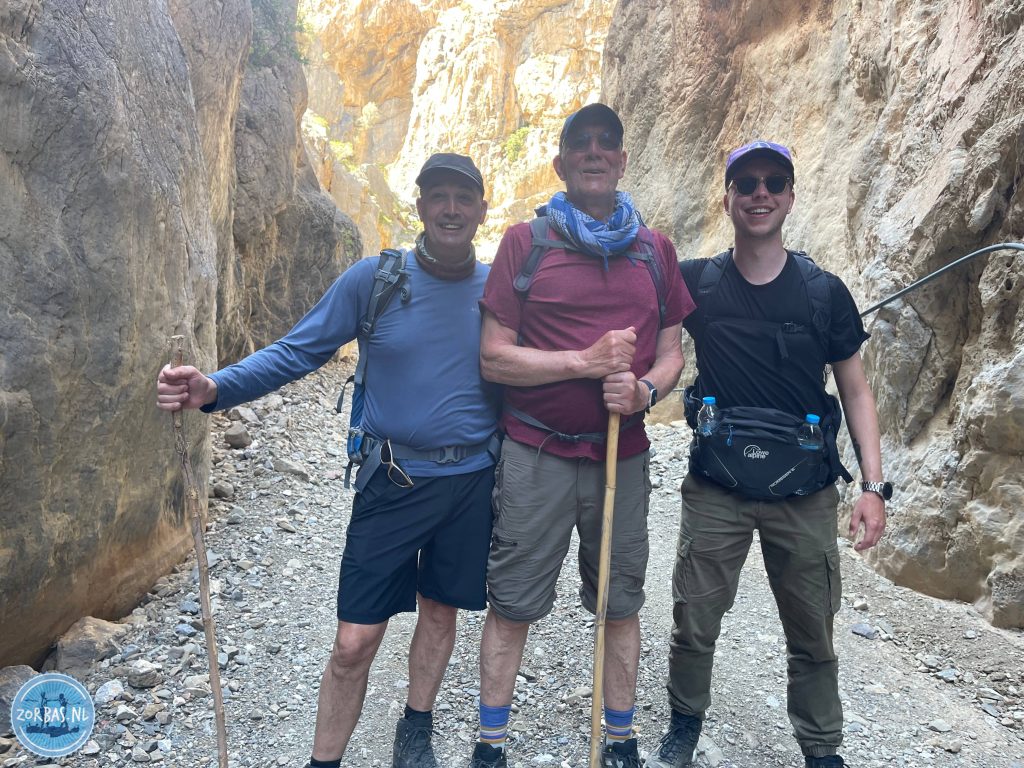 Hiking routes on Crete: On this page you find short descriptions about all the hikes we offer. From a number of hikes we have made extra pages, since these hikes are often in our walking weekly program.
Get in contact about walking holidays: You can always mail us with questions about our hikes. We try to answer your questions about hikes and accommodation within 24 hours.
Information about walking on Crete: Our accommodation is located directly at the seafront and is an ideal starting point for hiking across Crete, both summer and winter. Hiking and walking options on Crete, Greece.
Holiday information Crete Zorbas Island: For renting apartments and holiday homes, all your excursions and cheap flights to Crete. If you are looking for apartment rental and accommodation on Crete, you have come to the right place. We have a variety of apartments, suitable for families, singles, couples or more people travelling together. We can help you to organize your holiday on Crete Greece to your wishes. An active outdoor vacation, active holidays, a beach holiday, or a combination of both we can all realize for you.
In case you like more information, please send an email to zorbasisland@gmail.com
Hiking and walking options on Crete