Outdoor holiday in Crete Greece – active holiday on Crete: We offer a complete weekly program for the whole season. You can book the entire program, but you can also leave activities out. An active program for different kind of holidays in Europe. You can also make a selection of our activities and compile your own outdoor holidays. Outdoor holiday in Crete Greece; for everyone there is an active outdoor holiday possible. There are also options for active group excursions on Crete, our outdoor vacations are also very suitable for groups or companies. Outdoor holidays with accommodation in Crete Greece.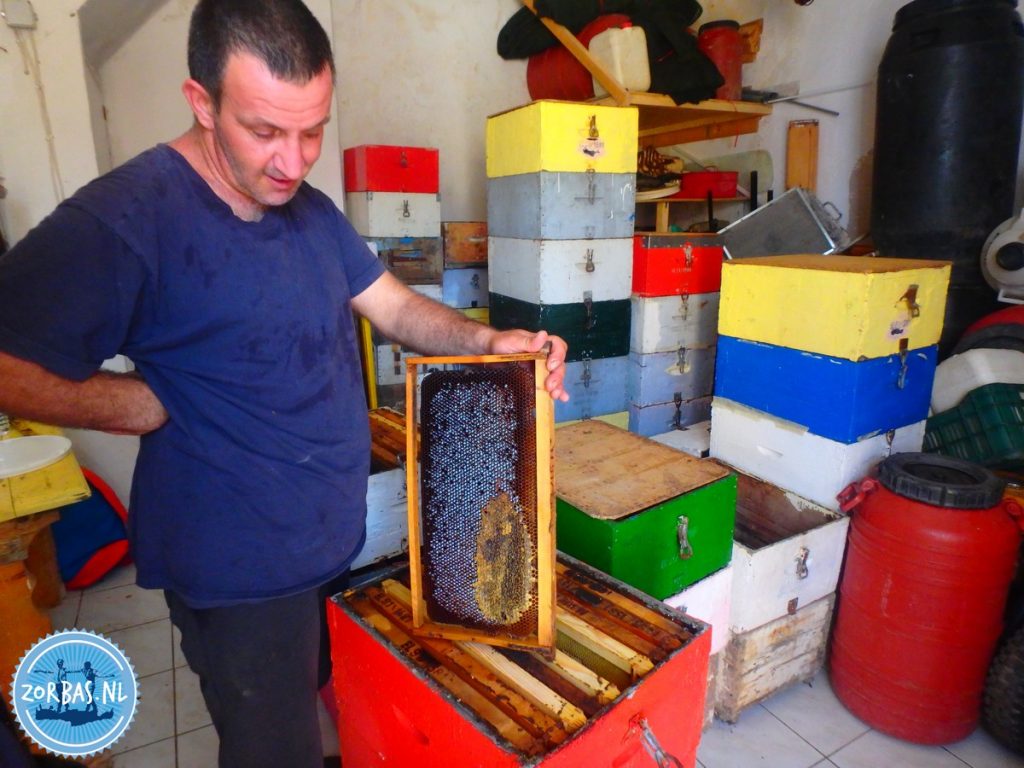 We have an overview of the numerous options for an active family holiday on Crete Greece. A combination of excursions and accommodation on Crete Greece. You can compile your own holiday program. An outdoor holiday in Crete Greece for both in the summer and in the winter. This page will help you to compile your own outdoor holidays. An outdoor holiday in Crete Greece is with accommodation, breakfast, dinner, transfers and activities. From all our outdoor activities you can make a selection for your 8 days or 15 days holidays on Crete all year round.
Outdoor holiday in Crete Greece – You can choose various outdoor activities
Outdoor Holiday in Crete Greece: For example you can choose from the following outdoor activities: 15 days with 6 activities including a diving course of 5 days (Padi openwater) or a jeep safari of 2 or 3 days. You can also book for a stay of 15 days with 1 active week on Crete and a week on the beach. There are even possibilities to travel around Crete for a week by car or bicycle. Our outdoor holiday program for Crete is adventurous and suitable for everybody from individual persons to families and groups. Several week a year we have a special program where you can sign up for. This way you participate an active vacation on Crete Greece in combination with accommodation based on half board. Your breakfast and dinner will be arranged based on the activities you choose to participate in.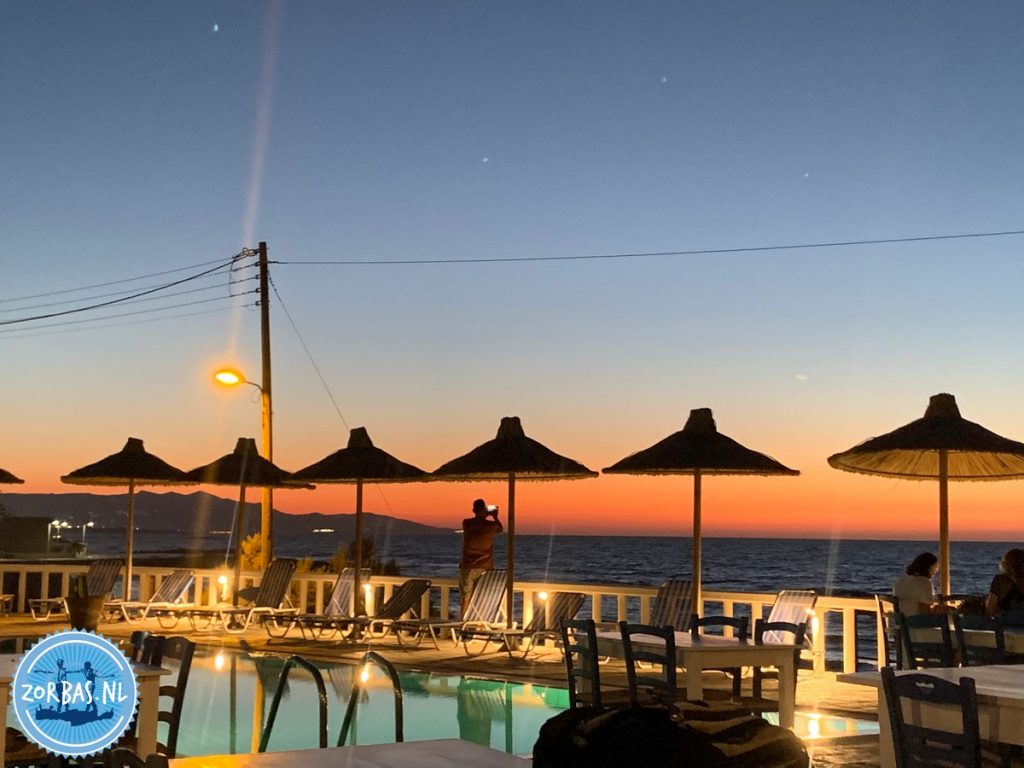 Outdoor holiday in Crete Greece – Adventurous hikes
Example of an active and adventurous walk and hike on Crete: A nice hiking trip, which everyone with a normal health condition can do. We drive to a little mountain village in Central Crete. There we drink coffee in a traditional kafenion. After the coffee the adventure on Crete starts. We walk down to a river, which is overgrown with bamboo, cipress trees, grass and various other plants. With the help of a machete we have to wade our way through the river. Only during summer there is no water in the river.
Over a distance of 15 kilometres we hike through the difficult terrrain of the river bed. On the way we explain you a lot about the plants and the nature on Crete and Greece. The nature is gorgeous here and on both sides of the river are the mountainsides. This is actually a long gorge. Somewhere in the nature we prepare our coffee and tea. We also prepare a BBQ with the wood we collect during the walk. This outdoor holiday activity can be booked all year round.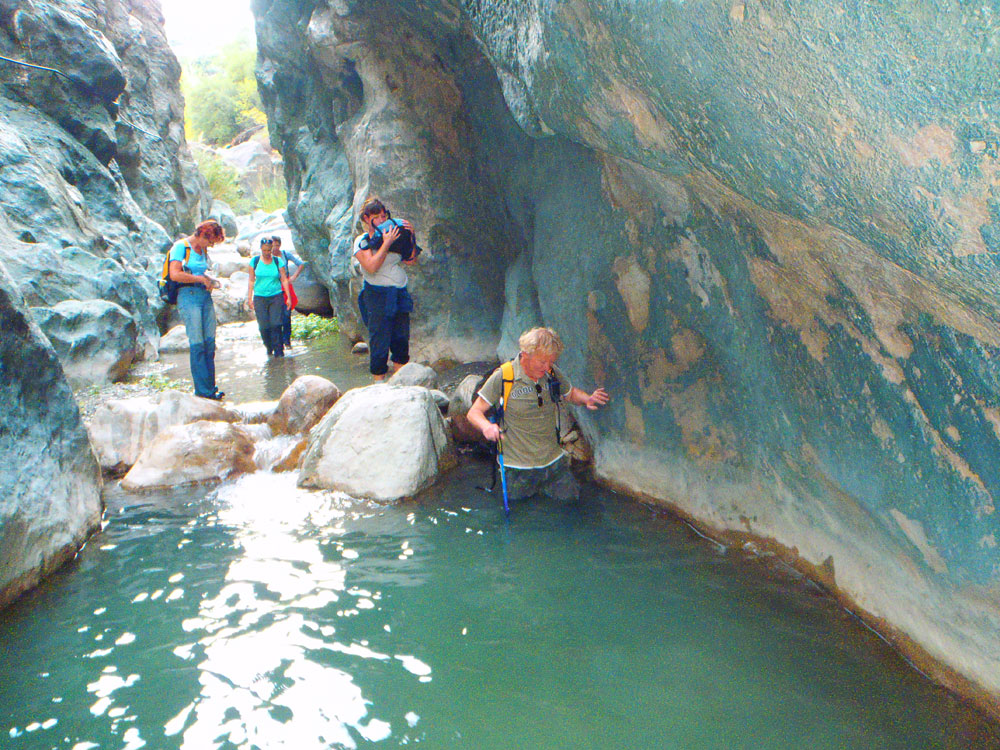 We even organise this tour in the night. When it is dark you really get a different impression of the nature with the stark mountains around you. What should you bring along? Hiking boots, rainwear, backpack and a flashlight. Everybody will have to carry something, because we bring a lot of stuff with us. We also have a tour of 5 kilometres from children from 8 years. Childfriendly outdoor on Crete.
Outdoor holiday in Crete Greece – Various outdoor activities
Outdoor Holiday in Crete Greece: Program active holidays Crete Greece: You can also put together your vacation on Crete with activities like the ones that are written below. There are also options for active group excursions on Crete.
Abseiling (rappelling) in Crete: During your winter and summer holiday in Crete you can also take a course in a more challenging level of abseiling in Crete. You will receive some hours of theoretical instructions, after which you will learn how to rappel from various ravines and canyons. This tour lasts two days and is a very adventurous trip. You will start in southern Crete, in an area filled with deep gorges and high cliffs. This tour is only with experienced guides who know this area inside out. In the winter we also organise this course, but then it includes abseiling through waterfalls. We will provide you with a diving suit with neoprene boots. Your luggage will be brought to the accommodation. You will overnight in a small chapel in the mountains, to continue the hiking and rappelling tour the next morning. At night you will return to your accommodation.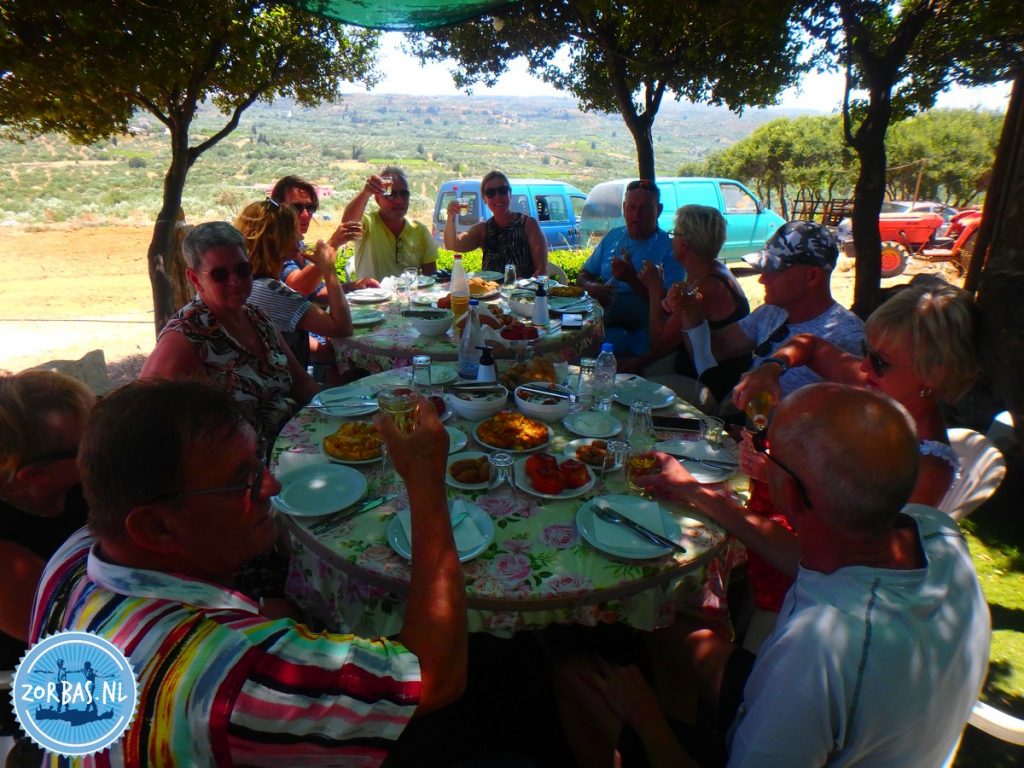 Hiking with map and compass on Crete (walk and hike): You will receive an explanation of the orientation aids: reading of maps and use of the compass. Then we leave in small groups to start the expedition on Crete. You have to find all the landmarks. We start at 4 different spots, from which we all meet at a central point for a delicious barbecue in the mountains. We will have walkie-talkies with us for each group, but we will try not to use the walkie talkies.
This orientation tour in Crete is an educational and adventurous experience. Correct use of the compass and directions from the instructor should be sufficient enough to lead you all to the same place. Sometimes we do this excursion with several tasks on the go. But if you take this adventurous hike for the first time, it is hard enough already. The total hike is between 15 and 20 km. We have several locations on Crete for this outdoor excursion. We also offer opportunities for this walk in Crete with map and compass at night. This nightly tour is only possible if one has already done the day excursion.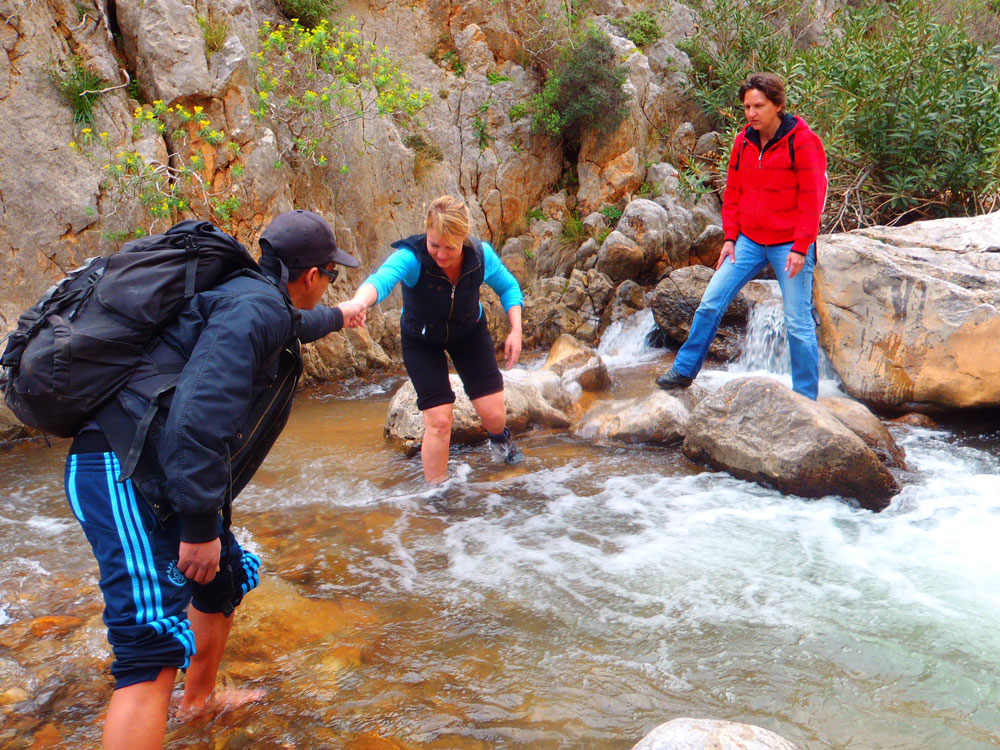 The Crete code: After explanation about the GPS, an adventurous route will be traveled through the wild nature of Crete. The groups will hit the road and will look for the various Crete codes placed in the area, with help of the GPS. During the Crete code excursion, each group will be sent off with a number of questions which must be answered during the tour. In case you meet another group during the Crete code, the group that was at a code location last should give the other group a head start of 5 minutes. If you meet each other again, this group may go ahead and that group has to wait for 5 minutes.
We will monitor everything along the way. At the end of the tour we will check to see who has solved the most Crete codes. Besides that we will determine with the GPS which group has walked the most kilometers. This is how we calculate who will be the winner. Crete codes are puzzles that you can solve in nature. We use various locations in Crete. During the Crete code excursion we will organize an outdoor lunch in nature.
Outdoor holiday in Crete Greece – Also in winter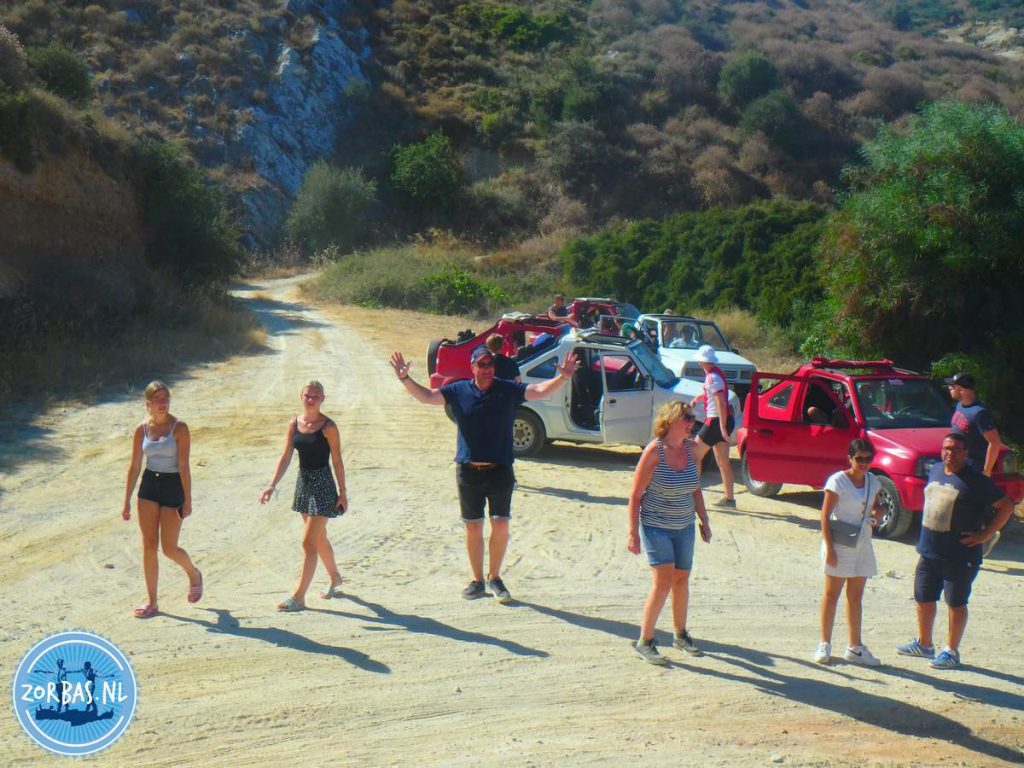 Survival on Crete: Outdoor summer & winter program in Crete with various activities for 1 or 2 days in central Crete. During the survival excursion on Crete you will start early in the morning with a map and compass tour through the wilderness of central Crete. You will do a hiking tour across a range of 10 kilometers, where you have to find all the orientation items. After that we prepare a BBQ with wood we collect on the way. In the afternoon we make a hiking tour of 12 km. Then we build ourselves a hut, where we will spend the night. When it gets dark we do a night drop-off with various tasks. Then it's bedtime with a camp fire.
Early in the morning after personal hygiene, we continue our survival excursion on Crete. You get another map, with instructions on where to go. In the afternoon we meet each other at the end of the gorge. From there we clear our heads with a 6 km walk on the beach and a swim in the sea. Here we go for treasure hunting at a reef with snorkels. Treasure hunting in the sea is an interesting activity; everyone will receive instructions in advance about snorkelling in Crete. Then we return to our accommodation. This tour is also a great thing to do for family holidays.
Hiking on Crete: We have created various hiking routes for the hiking fan. We offer you shorter and longer hiking routes, that are not organised by tour operators. We enjoy showing you the most beautiful spots in Crete on foot. You can also go by yourself, with pleasure we explain to you where you can take beautiful walks in Crete both summer and winter.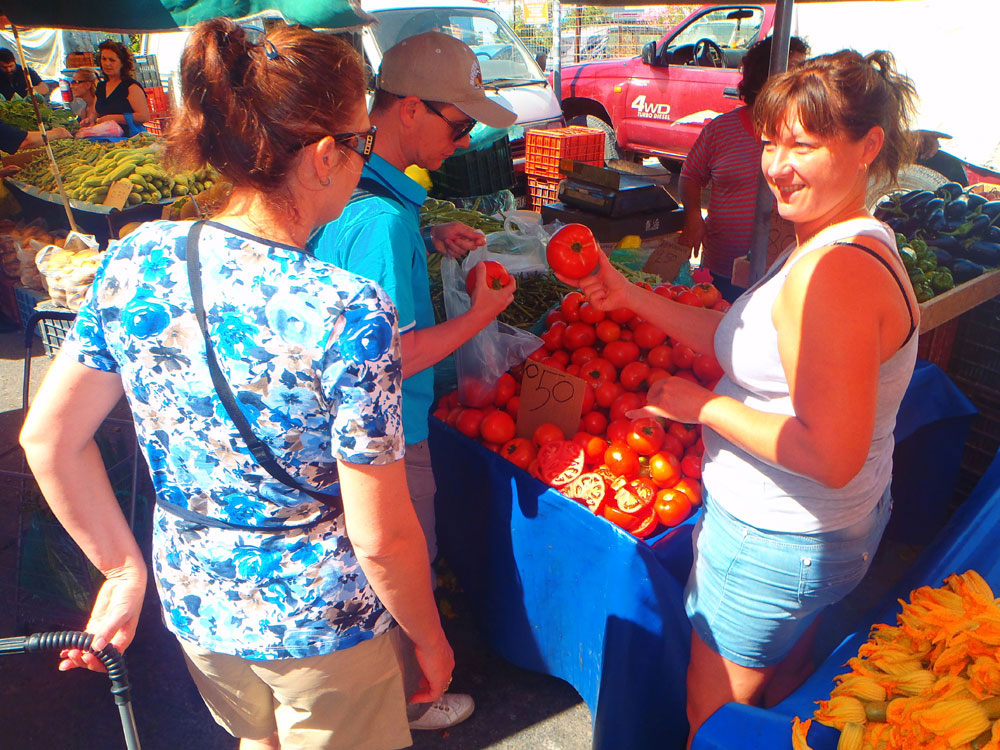 Multiple hiking days on Crete, Greece: We offer a special program for hikers on Crete. An 8-day hiking program in the summer with 5 to 6 hikes combined with accommodation on Crete. You can request additional information about our multiple hiking days in the winter. You will receive an email from us with all practical information about our multiple hiking days on Crete. During an outdoor vacation week on Crete you can also choose for example 2 or 3 hikes of your choice.
More intensive hikes on Crete: Additionally we offer a special winter program for more intensive hikes on Crete in combination with climbing and abseiling on Crete. The more intensive hiking tours in Crete are only for people that are physically fit and in good shape.
Outdoor holiday in Crete Greece – There is a great selection of activities
Puzzle tour on Crete – car puzzle rally – Geocaching on Crete – gps tracking on Crete: An adventurous puzzle tour for everyone! A fun day on Crete, whether you join with a family car with 9 persons or together in a Fiat Panda! We make a few teams that meet each other during the day on the road. Each team gets the same questions and the same mission: explore Crete with a puzzle. The puzzle tour has questions about mythology, history, nature, geology, etc. This puzzle tour on Crete is in a beautiful area, so you'll see a lot, but also have enough to explore, like navigation, searching for geocaches, answer questions for the puzzle and lots of adventure!
Mountain biking in Crete: We offer various mountain bike tours in Crete. In the morning you will get a briefing about the mountain bike tour. For a detailed explanation about all outdoor mountain bike excursions in Crete.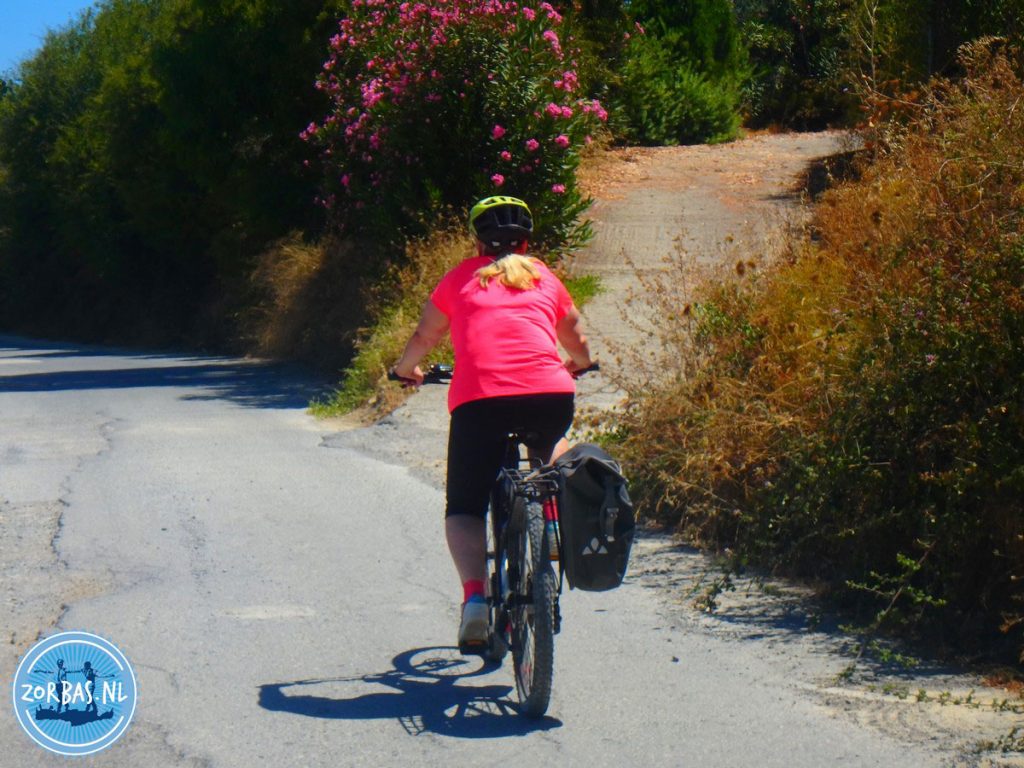 Quad safari and excursions in Crete: you will go on a quad bike through the wilderness of Crete; we will give you detailed instructions how to drive a quad on the off-road trails. Also for a quad safari we offer opportunities for 2 days quad safari in Crete.
Outdoor jeep safari on Crete: An overview of all our jeep safari options on Crete in the summer & winter. We offer a one day excursion to Crete with a 4×4 jeep. We also have 2 and 3-day jeep safaris on Crete, Greece. There are even opportunities for a whole week jeep safari. We also have a navigation jeep safari in Crete; with various game elements implemented. Read more about our jeep safari on Crete.
Water sports in Crete: an afternoon of jet skiing in Crete, water banana and ring in Crete, swimming and snorkelling in Crete. This program we only organise during the afternoon (spring, summer and autumn on Crete).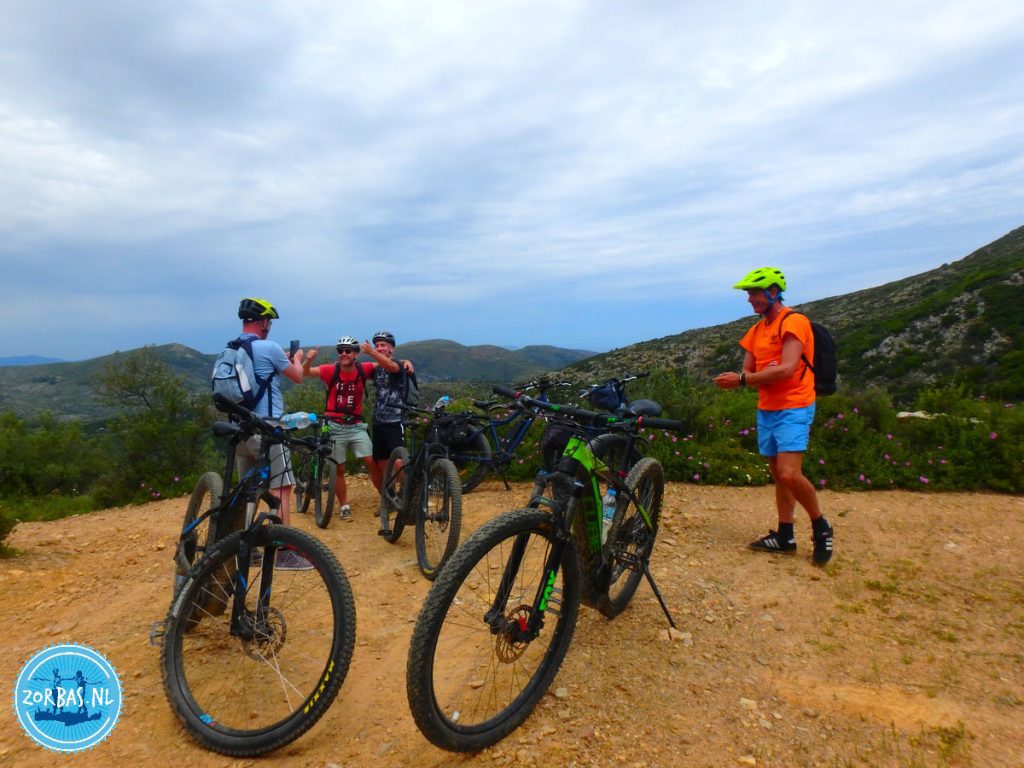 Diving in Crete: During our outdoor program Crete you can take a one day dive course (DSD scuba dive). Of course you can also take a complete PADI Open Water dive course in Crete, this course lasts 5 days. Also for experienced divers in Crete, we offer several interesting dive sites in Crete. All diving equipment is available.
Sailing in Crete: You can take a 1 or 2 day sailing excursion in Crete. We have a captain and a sailboat available.
Snorkelling in Crete: We organise more adventurous outdoor activities in Crete. Snorkelling is one of those nice excursions. In the morning you will receive all instructions from the dive instructor. Then we head out to sea on a speedboat, where you will be snorkeling at two different locations.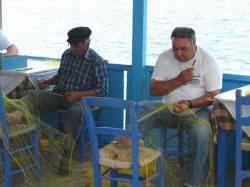 Boat excursion in Crete: With a speed boat, we make a tour to a deserted island. We will look at all the rocks and reefs and then go ashore. Here we will have a barbecue at a small cave. You can go hiking, canoeing, swimming and snorkeling here. Later that day we go to the other side of the island, where we will go dolphin watching (not guaranteed). Around Crete there are regularly groups of dolphins. But besides dolphins, there are many more interesting things to see, like flying fish and beautiful nature.
Greek cooking lesson on Crete: we offer various cooking lessons on Crete. You can discover the Greek cuisine with us for 1 or 2 days, but we also organise multi-day cooking courses. Look for more on cooking on Crete.
Walking on Crete: Our accommodation is located directly at the sea and is e perfect starting point for hikes all over Crete, both summer and winter. We offer many options from individual walks to group hikes. Everybody knows the Samaria gorge, but Crete has so much more to offer with its diverse nature. When you join us, you will really discover the real Crete. We have a great variety of walks and hikes; walking trips through Greek villages, impressive hikes in the mountains and through gorges and walks through the olive groves and fields on Crete. Our walking tours are suitable for everybody: from group hikes, walking individually on Crete to aged 50+ walks on Crete. All our walks and hikes can be booked in combination with accommodation on Crete.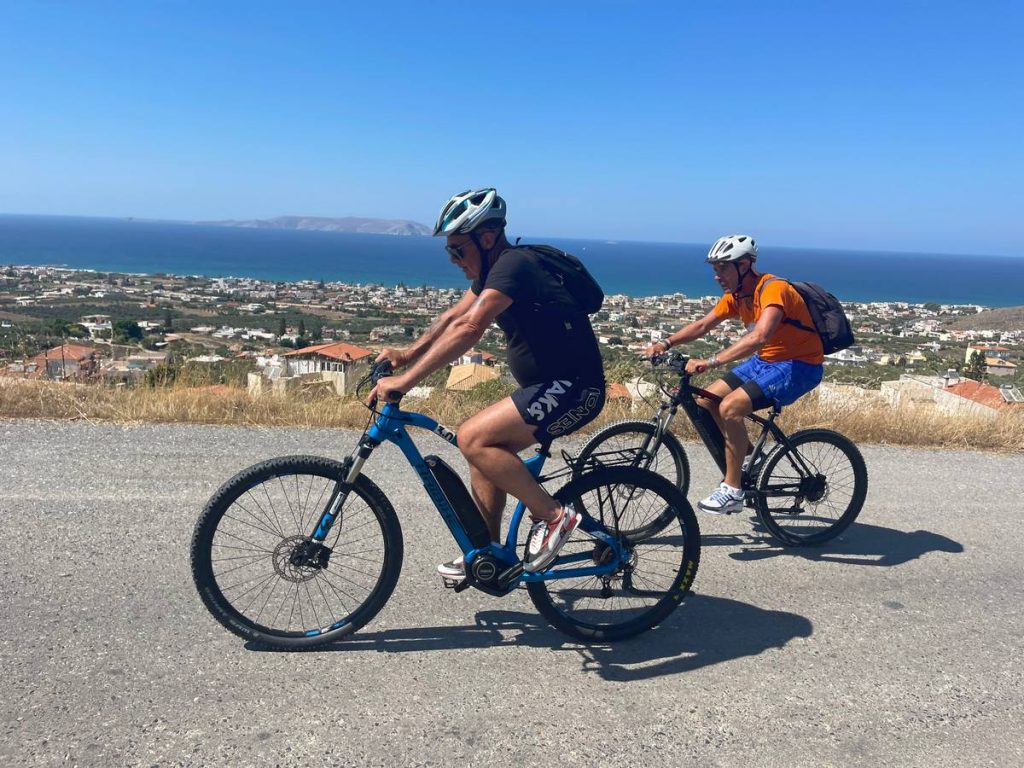 Sitemap apartments: On the page you find the description of our apartments and holiday homes.
Sitemap excursion: This page gives a lot of information about the excursions during your holidays on Crete.
News and daily uploads: On Crete today you can first see the most recent photos and news from Crete.
In case you like more information, please send an email to zorbasisland@gmail.com
Outdoor holiday in Crete Greece