Puzzle tour on Crete – car puzzle rally – Geocaching on Crete – GPS tracking on Crete: An adventurous puzzle tour for everyone! A fun day on Crete, whether you join with a family car with 9 persons or together in a Fiat Panda!  We make a few teams that meet each other during the day on the road. Each team gets the same questions and the same mission: explore Crete with a puzzle. The puzzle tour has questions about mythology, history, nature, geology, etc. This puzzle tour on Crete is in a beautiful area, so you'll see a lot, but also have enough to explore, like navigation, searching for geocaches, answer questions for the puzzle and lots of adventure!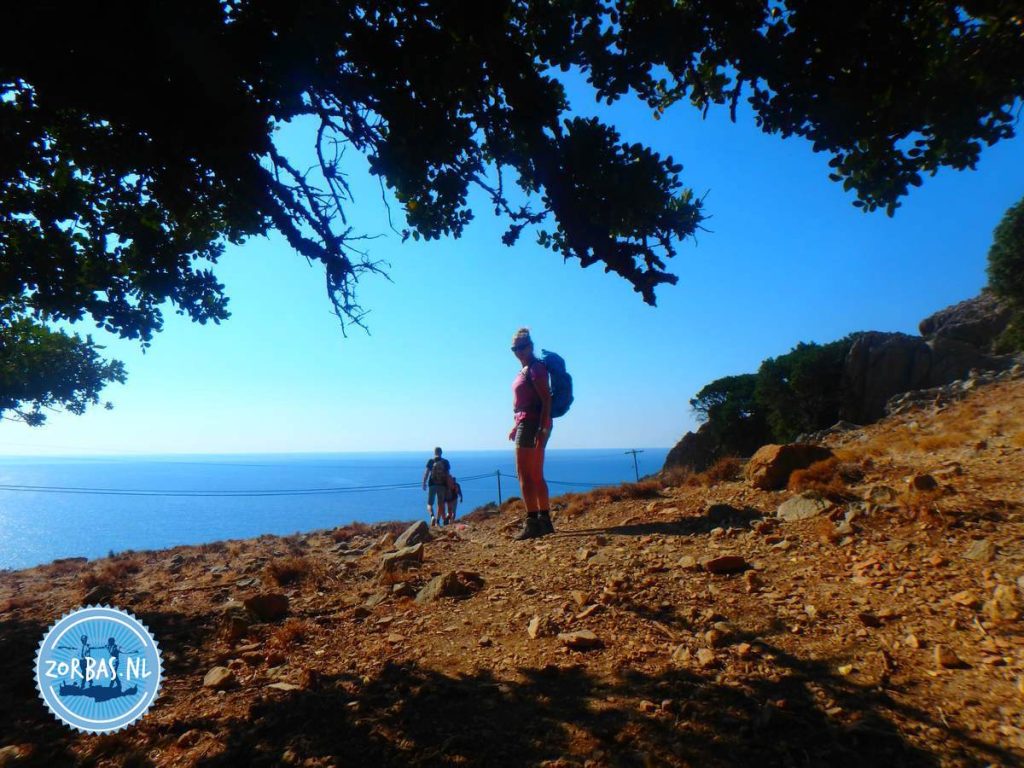 Puzzle tour on Crete – car puzzle rally Crete – GPS tracking on Crete – Geocaching on Crete
What do you need for the puzzle tour? A rental car, a team, a GPS or mobile phone, route map and our list of questions. We are also present along the way with a lunch and maybe some good tips and advice…. but you should never believe us! We will tell the same to everyone! There are also checkpoints along the way, where you will have to get a stamp to pass, the old fashion way. This puzzle tour is not a race against the clock, it's about answering all the questions correctly.
Starting the puzzle tour: Every 5 minutes a car will leave with the same mission. You will meet other guests along the way, but don't trust them…they are looking for the same clues as you! They will most definitely not give you the answers you are looking for. In the evening we have an awards ceremony for the best 3 teams. And last but not least: every team has to think of its own Greek name!
For whom is the puzzle tour in Crete suitable? In the high season for families and friends etc. Everyone in the car get an assignment, good team work is therefore very important. The driver is a very important team member, but what can the driver achieve without the help of the GPS, route map and the question list to all the difficult places on Crete? Off course this puzzle tour is also suitable for individuals, without a team or group. It is a fun way to explore Crete on routes you would never have thought of yourself!
We wish everyone an exciting puzzle tour! Don't think this puzzle tour is boring, because it is a day full of adventure on Crete for everyone!
Daily news from Crete: On this page, we give daily updates of all our activities in Crete. Every day, during summer and winter, we upload our weblogs.
Excursions on Crete: Here you find a lot of information about excursions during your holiday on Crete like: car and bike rental, car and accommodation, diving, cycling, hiking, hiking combinations on Crete, Greek cooking lesson, playing golf, boat trips, horseback riding, outdoor activities, sailing, jeep safari, fishing, group excursions, active holiday on Crete, weekly excursion programs or fly-drive.
Holiday on Crete: For renting apartments and holiday homes, all your excursions and cheap flights to Crete you can come to us most time of the year. If you are looking for apartment rental and accommodation on Crete, you have come to the right place. We have a variety of apartments, suitable for families, singles, couples or more people travelling together. It does not matter whether it is summer or winter, you can always enjoy the outdoors on the southernmost holiday island of Europe. We can help you to organize your holiday on Crete Greece to your wishes. An active outdoor vacation, active holidays, a beach holiday, or a combination of both; we can all realize for you.
To give you an impression of your vacation in Zorbas Island on Crete, we have created a "Zorbas Island" movie for you: Zorbas Island Vacation movie in 5 Minutes.
In case you like more information, please send an email to zorbasisland@gmail.com