Motorcycle scooter and quad rental on Crete Greece: Discover Crete on two wheels and enjoy the culture and nature cruising the mountain roads or catch the sea breeze along the coast. Everybody will find something interesting to do on this beautiful island. Experience the beauty of Crete with freedom and security on new and modern bikes. We would be happy to give you some useful information and tips for your journey.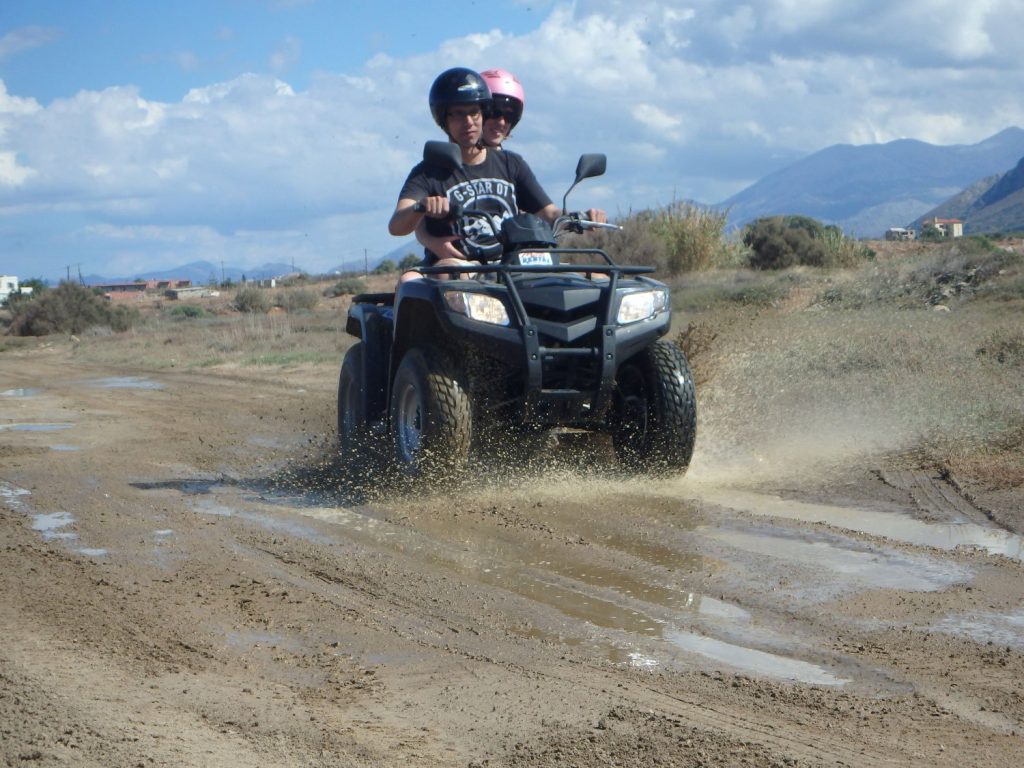 Online we can offer you: scooter rental on Crete, motorcycle rental on Crete, quad rental on Crete, motorcycle and accommodation rental, scooter and accommodation on Crete with possibilities for both summer and winter. Your motorcycle will be delivered at your accommodation or if you wish so, at the airport of Heraklion. We can also collect the motorcycle or scooter from the same place. Riding a motorcycle or scooter on Crete Greece really means enjoying the island. You can book a complete package with a motorcycle or scooter in combination with accommodation on Crete Greece. For more information and special offers, please mail us.
Motorcycle scooter and quad rental on Crete Greece – Choose for safety
Motorcycle rental on Crete: Sometimes our guests tell us they can find a slightly cheaper motorcycle or scooter on the internet. We choose for security when it comes to the rental of motorcycles and scooters. New material and good insurance are very important for your holiday on Crete Greece.
We guarantee you without extra costs: Third part insurance, unlimited mileage, helmets, road map of Crete, the possibility to bring along your luggage on your scooter or motorcycle and a good service all around the island. We deliver and collect your bike from your hotel, apartment or villa, at the airport or at the port. BMW R 1150 GS ABS, BMW F 650 GS, 500-650cc Enduro, Quad & Scooter 50cc up to 125cc.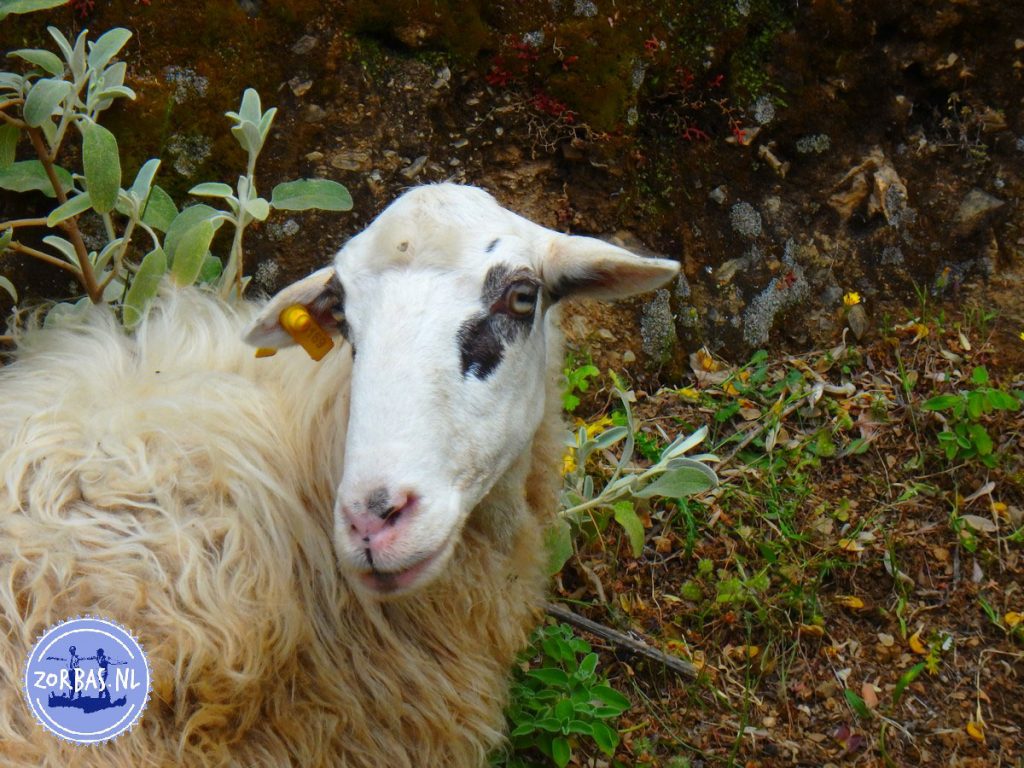 Motorcycle scooter and quad rental on Crete Greece – Route maps and routes on GPS
We also have options for motorcycle holidays on Crete or even holidays with a scooter combined with accommodation. You can book a fly-drive tour by motorcycle on Crete. For the motorcyclists we have created also great day trips. Route maps with clear instructions or even GPS routes for carefree motorcycle holidays in Greece are available.
Of course you can also choose to enjoy your holidays on Crete by car: car rental on Crete.
Combined holidays on Crete: You can opt for scooter or motorcycle holidays combined with accommodation on Crete. We also have fly-drive routes (GPS and route maps) for scooters and motorcycles. There are various options you can choose from for scooter or motorcycle holidays with our route maps. In addition we even often organise day trips by scooter over the island.
Jeep safari on Crete: A jeep safari is a great way to drive off road through the countryside of Crete. A jeep safari on Crete contains many elements for a fun active holiday; adventure, culture, traditional Cretan villages, barbecue and magnificent scenery on our beautiful island.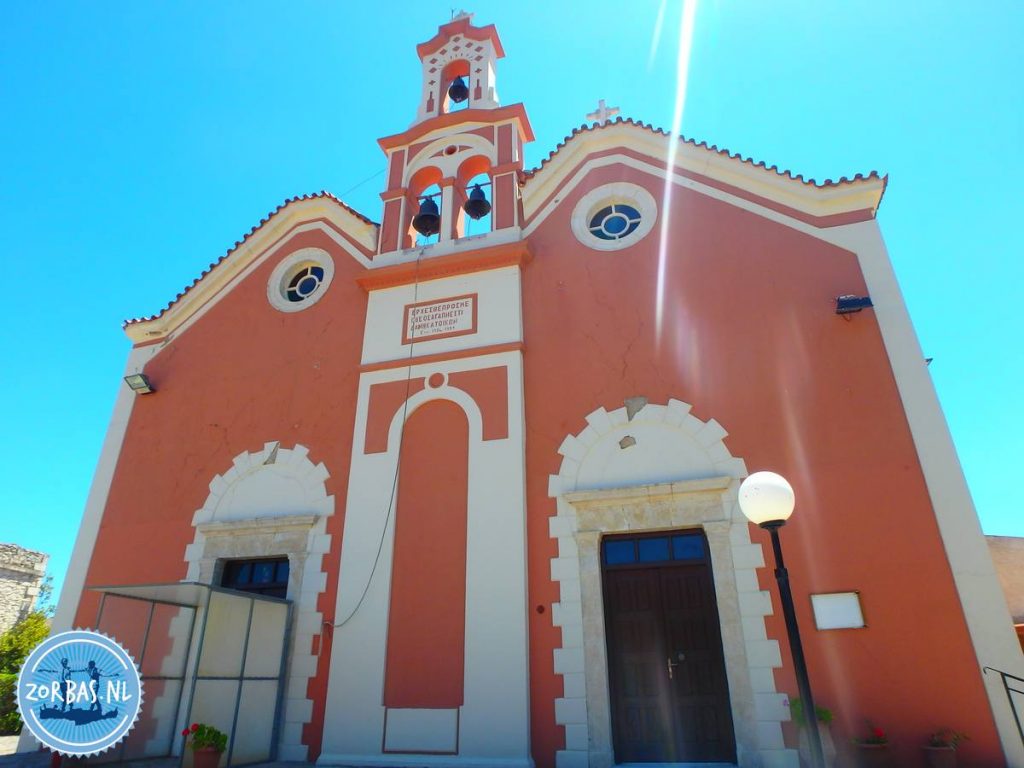 Excursions on Crete: Excursion information for Crete, active group excursions, outdoor holidays, hiking and cycling routes, hiking with accommodation, multi-day hikes, car rental, scooter rental, diving, diving with accommodation, cycling, bicycle rental, cycling and accommodation.
Holidays on Crete Greece: Apartment rental and accommodation on Crete. It is the perfect place for family apartments and holiday homes, all your excursions and cheap flights to Crete. There is a detailed overview of the latest holiday news from Crete with lots of pictures. Crete, Greece is the most Southern holiday island of Europe.
In case you like more information, please send an email to zorbasisland@gmail.com
Motorcycle scooter and quad rental on Crete Greece