Car and accommodation on Crete Greece: A holiday on Crete with a rental car gives you the opportunity to see a lot on Crete. Or what do you think of a scooter or a motorbike during your stay on Crete? Our accommodation is centrally located on Crete. We have made many unique car routes for our guests. Whether you want make a long trip or a shorter one in combination with a visit to the beach, walking, museums or a city trip on Crete, it is all possible.
A fly-drive on Crete is fun to drive from hotel to hotel. But our way of setting up the combination of accommodation and rental car is more relaxed. We have made a book with all our car routes on Crete that we like to go through with our guests. You will not miss out on anything on your way, from stunning views to archaeological sites and beautiful beaches. Every year we make ourselves new updates to our car routes and create new ones. Our routes are also available as route maps and on GPS. On this page we give an overview of the many options there are about accommodation combined with car rental on Crete.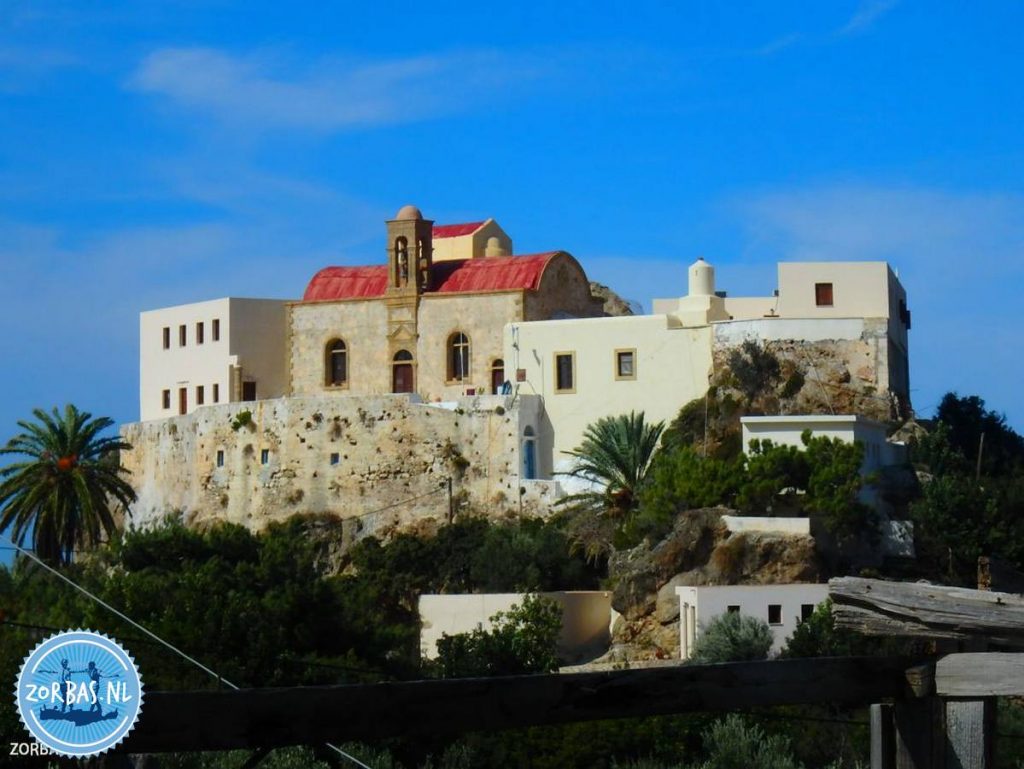 Car and accommodation on Crete – It is a large island with lots to see
The island Crete: Crete is a large island, where is always something new to discover. Crete has a length of 260 kilometres and a width of almost 70 kilometres. It is impossible to drive quickly around the island, since the road network is very extensive. Driving through the mountain roads will bring you to places where you will not meet a lot of other people. The mountain roads lead you to the most beautiful small villages, the nature and the beauty of the island in general.
Car route book Crete: We have created our car routes with precision, so you do not to miss out on anything on Crete during your holidays in summer and winter. We can give you prior to your holidays an overview of our routes on Crete, so the joy about your holidays on Crete can already start. In the car route book of Crete are routes from 80 to 400 kilometres routes for 1 day. We update the routes every year and add new ones. We write each route down into detail. In the book we give short information about the villages you will meet on the way. At each crossing we tell you which way to go. And if there is a place only written in Greek, than it will be also written like that in your route planner.
The book is not only filled with text, but also with maps. We even have DS cards with the routes, to drive with a GPS on Crete. You can borrow a GPS from us. A lot of people just enjoy it more to drive with the old-fashioned written route directions. We have many different routes that you can for a holiday of 8 days to 4 weeks, or even longer! And we also take into account whether you have been more often on Crete or if you are for the first time on holidays on Crete. Exploring the island with scenic driving routes is never boring! Visit little villages via small roads, along unspoiled beaches, monasteries and churches, city breaks with shopping and museums; we have worked it all out for you!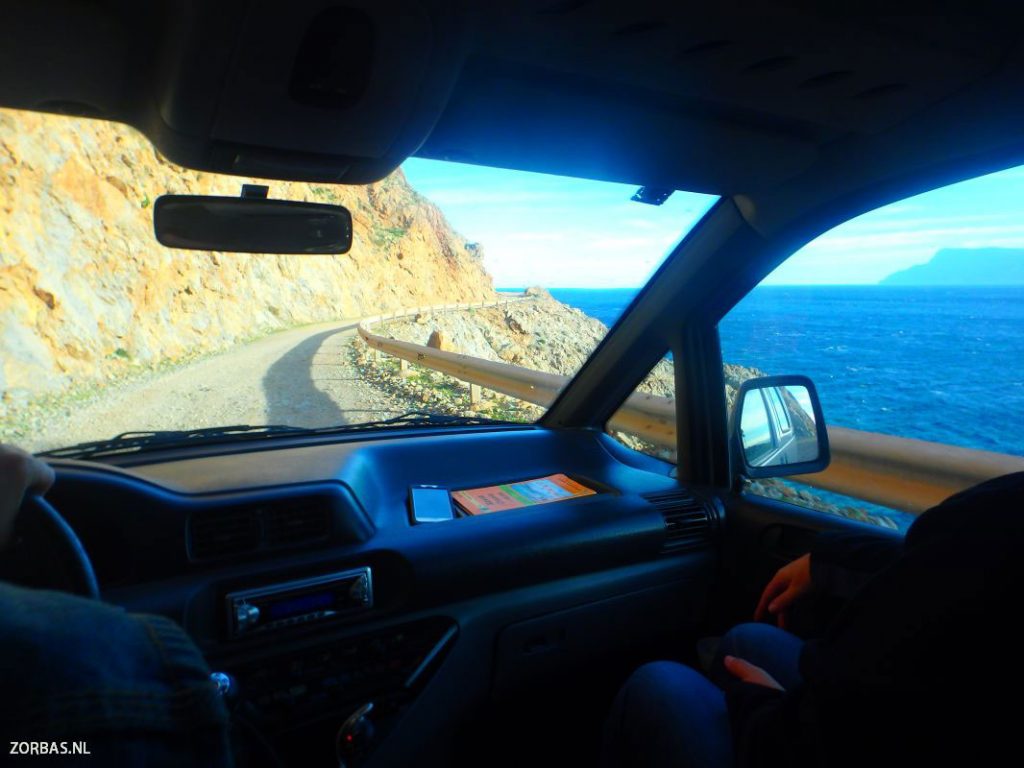 Car and accommodation on Crete – With our car routes we help you on your way
Examples of car and accommodation on Crete: Not all of our car routes on Crete are online, we would like to keep our concept of rental car and staying on Crete unique. Our accommodation is in Kokkini Hani, a very central location on Crete. It is a perfect starting point to visit all parts of the island. We can adjust all routes to your personal wishes. Even if you would like to stay away for 2 days with an overnight elsewhere, we can arrange that for you. Our staff knows all the routes from the inside and out, so with pleasure we give you our advice.
Would you like to see a lot of Crete, but not stay in the car the whole day? Then you can go for example from Kokkini Hani to Lassithi. Drive around the agricultural plateau and continue towards Agios Nikolaos for an afternoon of shopping. Or go for example to Kritsa for a walk through the village. Visit there the old Panagia church or hike in the gorge of Kritsa. You want to go for snorkelling and to the beach? Then go for example to Elounda and after through the smaller roads back from Elounda to Neapoli. Then return on the main road to the busy seaside resorts Hersonissos and Malia. Maybe a day with museums and a city walk in Heraklion with a visit at Knossos, followed by an afternoon touring in the mountains? Everything is possible!
Should you wish to leave early morning (before breakfast buffet), we can make an alternative breakfast package for you. If you return an evening late, this is not a problem for us; we keep a plate with food seperate for you. We like to give you advice for lunch on your way. There is a wide choice of nice and delicious taverns on Crete to discover. You will be spoilt for choice!
Traffic information on Crete: Actually there is no traffic information for Crete! You do not need any, since there are no traffic jams on the island. Sometimes it just gets busy at a traffic light in Heraklion and Chania or in the mountains when a herd of sheep or goats are passing. Speed cameras are nowadays also on Crete. These are mainly on the main road, with the nice result that people drive a bit calmer. On the main road it is a custom you let the car behind you to overtake, by driving a part on the hard shoulder of the road. Furthermore, you should never exceed a continuous line in the middle of the road. Drive up to the maximum speed limit, that way is the most relaxing way to drive on Crete.
Car rental on Crete: We can arrange for your car to be at the accommodation upon arrival or the next morning. You can also pick up your car from the airport. When you receive your car, we give you an explanation about the car. A car with an automatic gearbox always has to be booked in advance. You can specify upfront what kind of model car you want to rent. And with pleasure we give you more information about the prices of the rental cars.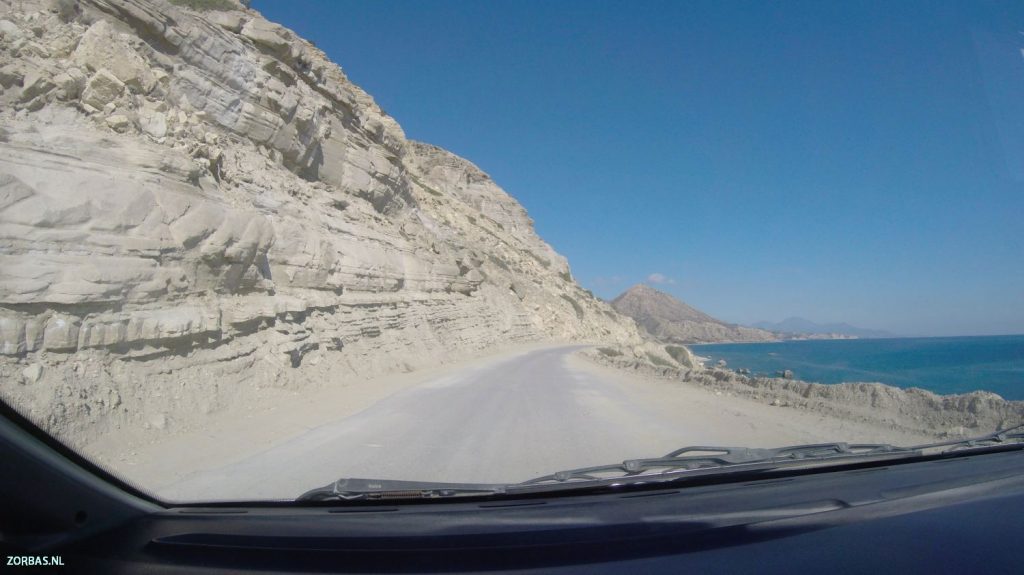 Varied driving by car on Crete: Our routes are created in a way that you never drive the same route again. It can happen that you drive the same part of the main road again, what we cannot avoid, since these are connection roads to different parts of the island. No matter if it is East or West Crete, South or North Crete or central Crete: there are so many possibilities that you do not need to drive the same routes.
Car and accommodation on Crete – Combine driving a car with other activities
Hiking and car driving on Crete Greece: A combination of hiking and car driving is a nice way to discover Crete Greece. We have several different car routes that you can combine with hiking. We then mostly have set out the walking route in a circle, from easy walks to more difficult hikes and from 4 to 16 kilometres. There are also a few car routes with unique walks to the mountain villages on the way. In the mountain village you make a walk of 2 kilometres. Then you drive to the next village, where we have set out another walk of 2-3 kilometres.
That way you do not miss out on a thing, each village in the mountains has its own secret. Whether it is an old wine press or an old kafenion, we have thought about it all! Walking combined with car routes is a unique way to explore Crete. Also the walking routes are well described. GPS hiking routes are also a possibility during your adventure on Crete. For hikers who only want to go for hiking, click on: walking on Crete.
Wine routes on Crete: There are many locations on Crete where you can taste wine. All over Crete are wineries with tasting possibilities. For central Crete there are even special wine routes. Almost all the well known wine producers join this project. En route you will see red signs to all the wine producers from the area and you can visit them all. The most famous wine routes are the ones in the surroundings of Heraklion in the area of Peza and Archanes.
Archaeological routes on Crete: Everybody knows Knossos, the oldest palace of Europe. But you can also discover other archaeological sites on Crete. There are nice routes along Festos, Malia and Zakros. On the way you will meet other archaeological sites, which are often forgotten!
Visit museums by car on Crete: Crete has many museums; we have pointed out some in combination with driving a car.
Monastery and church routes on Crete: There are many monasteries and churches on Crete. In every corner and in the mountains you can find old and new monasteries and churches, the one even more beautiful than the other. We have special church and monastery routes, where this theme is the focal point.
Beaches and car driving on Crete: Half a day in the car and half a day on the beach? A combination of swimming and car driving is also possible! On the way to deserted beaches: every day a new route and to a new beach. With the way we organise your car and accommodation on Crete, you can enjoy it all.
Jeep routes on Crete: Would you prefer to drive off-road car routes on Crete? We do have various jeep routes on Crete. These routes are on roads that are not suitable for normal cars. The jeep routes are suitable to drive in the summer with an open jeep or even in the winter to drive off-road into the mountains!
Mobile home routes on Crete: A combination of holidays with a mobile home on Crete. A week on the road with a mobile home driving different routes, followed by a week relaxing on the beach or being active in the mountains? You can compile this all to your own wishes.
Scooter and quad routes and accommodation on Crete: You might be thinking: what can be driven by car, can also be done on a scooter. With the car you can often drive longer routes, for the scooter and quad we have adjusted routes. Driving a scooter or a quad, you have to be careful with loose stones and slippery asphalt roads on the way! But also on a scooter or a quad you can discover the island, just with shorter routes, from village to village, feeling free like a bird!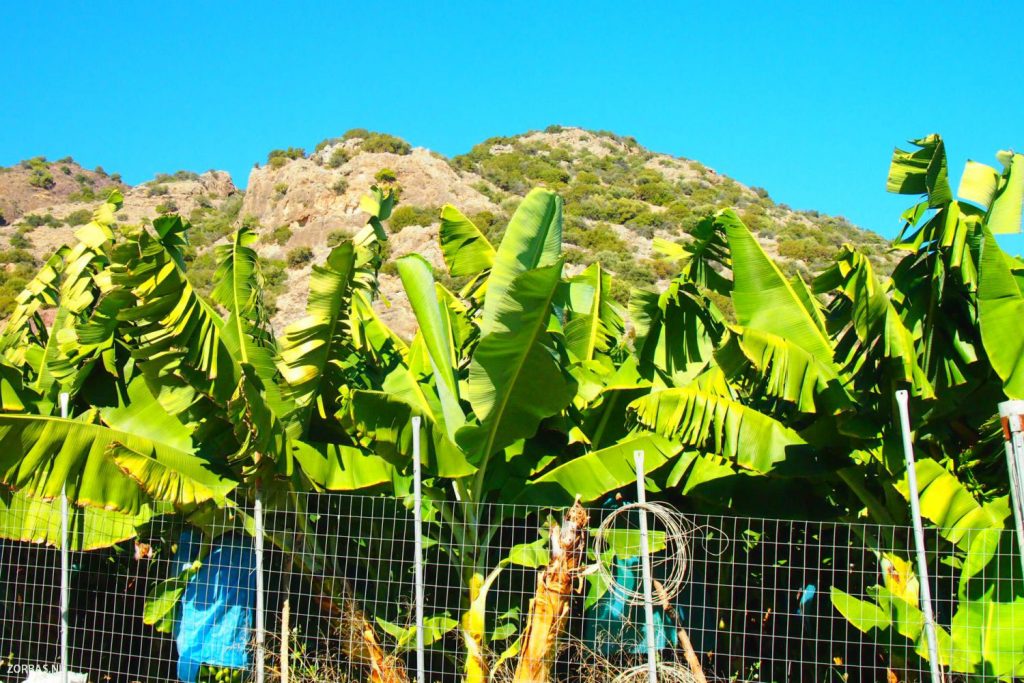 Motorbike and accommodation on Crete: Driving a motorbike in the countryside of Crete is really beautiful. Our car routes are also suitable for the biker on Crete. Motorbike clothing is, despite the lovely climate, a necessity for your own protection.
Accommodation and car rental on Crete: Look for more information about accommodation on this link. Should you have questions about all the options with the car route book of Crete, feel free to mail us!
Holiday on Crete: Apartment rental and accommodation on Crete. It is the perfect place for family apartments and holiday homes, all your excursions and cheap flights to Crete. There is a detailed overview of the latest holiday news from Crete with lots of pictures.
In case you like more information, please send an email to zorbasisland@gmail.com
Car and accommodation on Crete