Limnes active walking in Crete: Even though we call this tour "Limnes active walking in Crete ", we can give this walking trip so many other different names, because of its diversity. The walk starts in the area of Neapoli. The town Neapoli used to be the capital of Lassithi, therefore many roads go to Neapoli. This area has a lot of kalderimis through nature. These old trails are sometimes made of stone, but you always have to look carefully where to go; sometimes we walk through a river bed, through an olive field, then through a small gorge, etc…. How did people used to do that on a donkey? (the definition of a kalderimi is below). You pass through 5 villages: Limnes, Choumeriakos, Platipodi, Vrises and Nikithianos. Not all these villages are easy to find or accessible. This area has a lot of agriculture and olive trees.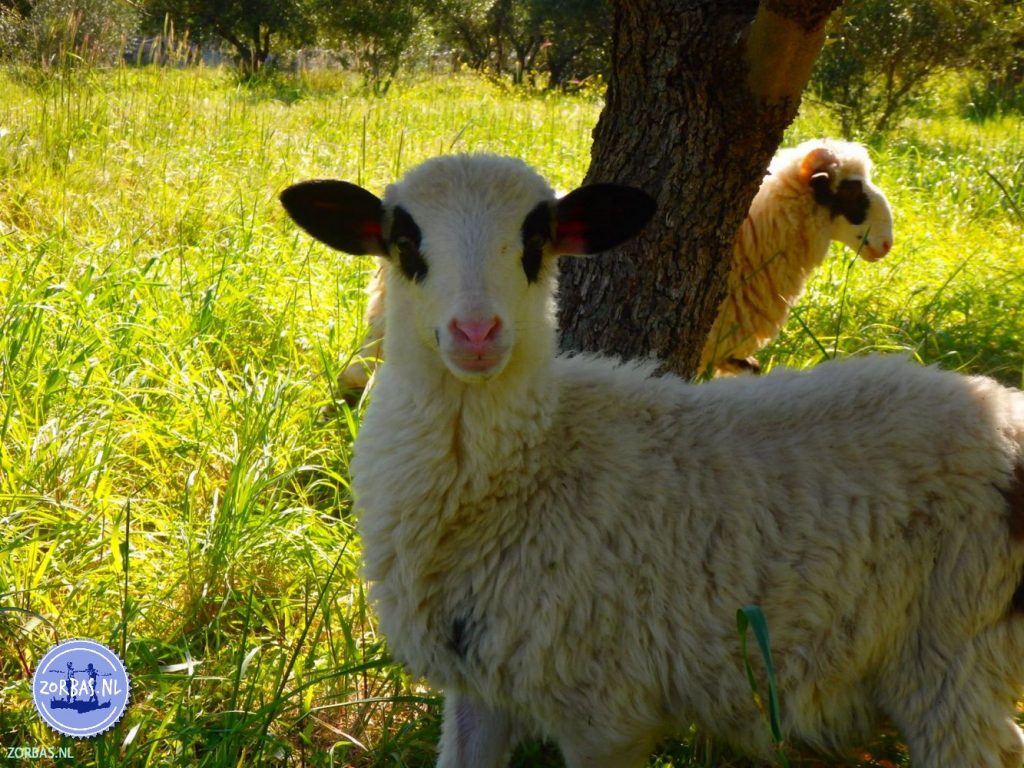 Walking information Crete (Limnes): 5 hour – Distance: 10-12 kilometers – Total Ascent 330 meters 12.8% – Total Descent 321 meters -13.6% –Limnes active walking in Crete.
Limnes walking with all particularities of Crete: Walking through old villages, the typical Greek life in the old villages, churches and chapels, kafenions, a lot of nature, agriculture, monasteries, windmills, kalderimis, gorges, olive fields, green hills. So you will see a lot of Crete in one day!
Limnes active walking in Crete – Information about the walk at Limnes
Difficulty of the Limnes active walk in Crete: This is not a difficult walk. There are lots of different paths, so we can easily adjust this walking roundtrip.
Information about the walk in Limnes: We start this walk at 154 metres, then we walk up to the highest point of 457 metres. We can also walk up to 600 metres. This walking roundtrip is 10 kilometres, the walk takes about 5 hours including lunch. We can expand this walk to 15 kilometres. Limnes is located between Neapoli and Agios Nikolaos. Neapoli is 3 kilometres from the starting point of this walk.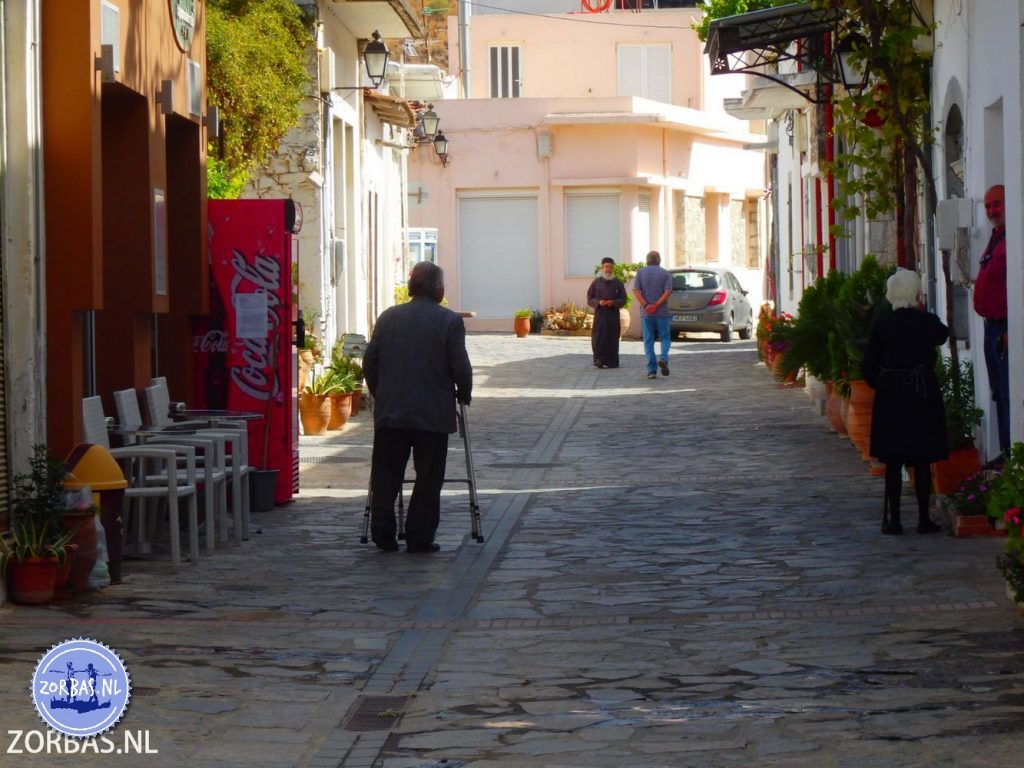 What to take with you for the Limnes walk: Sturdy walking shoes with a good profile, because especially the downhill trails can have old slippery stones. Water to drink along your way, but you can also find drinking water in the villages. Backpack with lunch, but you can also enjoy your lunch in the villages.
Limnes active walking in Crete – Village along the way
Villages along the way: Limnes, Choumeriakos, Platipodi, Vrises and Nikithianos.
Limnes active walking in Crete: The village of Limnes has lots of old streets with typical Cretan houses. You can easily wander through the small streets for a while. The village has 3 beautiful churches. The streets of the village are narrow, so usually no cars can drive through these narrow streets.
Choumeriakos (Houmeriakos), Crete: A characteristic mountain village with nice streets all built upon the hills. There is a lovely arch gate right next to the big church of the village. From the village you can continue your walk to Platipodi or Vrises.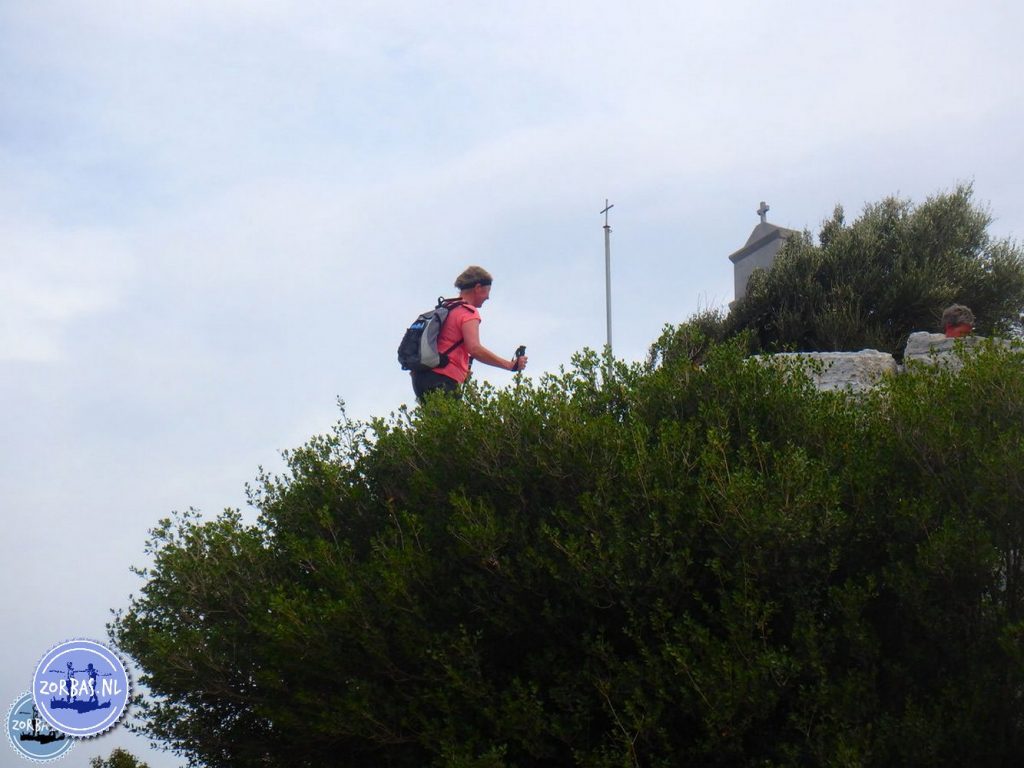 Platipodi, Crete: This is a very small village with only a few houses, surrounded by many olive fields and vegetable gardens. We can shorten our walk here, if you find the walk too long and don't like to walk further upwards.
Vrises, Crete: A beautiful old village that is built on a mountain. Close to Vrises are two monasteries: Koufi Petra and the old monastery of Kremasti. Vrises is worthwhile to walk through. There are many stunning views, you see in the distance all the mountain villages of the area underneath you. From Vrises we walk along the old kalderimis.
Nikithianos, Crete: The last village of the walk. Above in the village are still a few old windmills. There is a kafenion and a little church. From this village we walk via olive fields back to Limnes.
Meaning of words Limnes walk: Sometimes we use words you might not know. Therefore we give you an explanation below.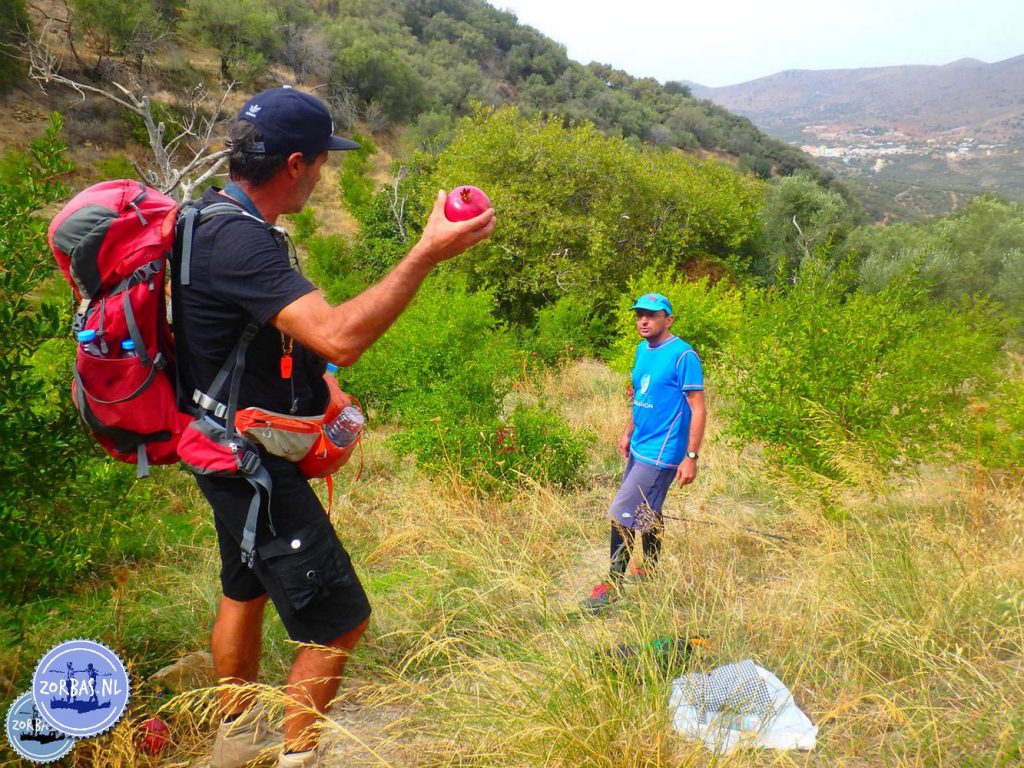 Kalderimi on Crete: A connecting road which can be between 100 en 3.000+ years old. These used to be the only connecting roads between the villages, before asphalt roads and cars. The Minoans walked via these kalderimis to their villages. The kalderimis actually used to be the ancient road network of Crete; a donkey trail paved with stones used by the locals to walk from village to village or by peddlers with merchandise. You can still find lots of kalderimis if you look carefully.
Kafenion on Crete: A coffeehouse or community center where the locals drink their coffee. The kafenion is open all day and always worth a visit.
Photo book walking excursions on Crete: A page with pictures of different hikes and walks.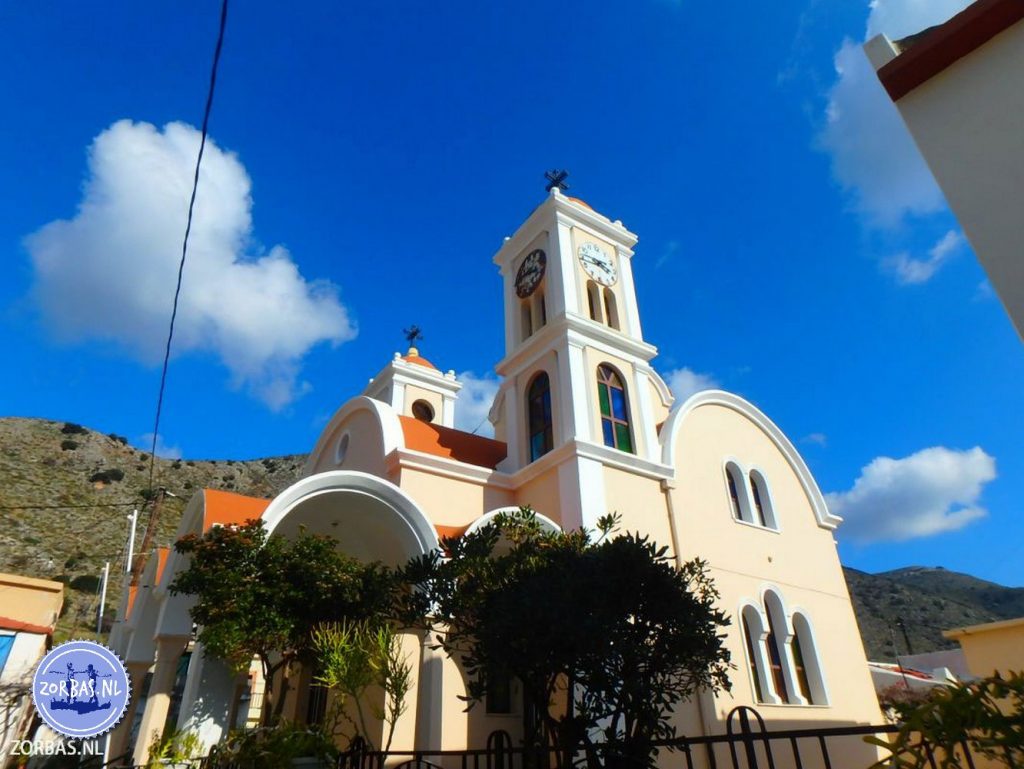 Walking information about round trips on Crete: All walks are accompanied by a guide, who will give you lots of information about the history of Crete, nature, flora and fauna and culture. You enjoy a meal in nature or at local Cretan taverns. The speed of the walk is determined by the walkers, you are not depending on bus or boat times. We advise you to wear good walking shoes and socks to avoid blisters etc. It is also important to bring sunscreen, a hat, water and a snack along the way.
Holidays on Crete: A summary of all holiday options we offer on Crete. This page gives you an overview with a small description, so you can click on the link for the information you are looking for.
In case you like more information, please send an email to zorbasisland@gmail.com
Limnes active walking in Crete