Mesonas gorge on Crete walking and hiking Kavousi: This gorge is situated in the eastern part of Crete with often gorgeous views over the Bay of Mirabello. Large parts of the hike are on a kalderimi, the ancient connection roads or actually the donkey trails on Crete. It is quite a tough hike that starts at the village of Kavousi and passes along the archaeological settlements Vrontas, Azoria and Kastro. When history interests you, this is for sure a great area to visit. But also for the nature lovers there is a lot to enjoy with the various trees, plants and herbs that grow here.
Kavousi: The village is situated at an altitude of 140 meters at the foot of the mountain Thripti and has about 560 inhabitants. It is not exactly clear where the name comes from, but it should be a hole with water according to Cretan dialect. Historical evidence show that this name was already used in 1577, but the area has been inhabited much longer. This is evident from the Minoan settlements and other rare religious monuments that have been found in the area. Closest to the village is Kastro with its amazing view over the Bay of Mirabello and the islands Psira, Dragonada and Gianysada and to the left even Agios Nikolaos. Kastro was a village with 13 small houses that were built somewhere around 1200 BC, but was most probably already inhabited before that time. Archaeologists also have found here remains of an earlier Minoan era. When you stand here and look around, you do understand why people were living here already during the Minoan era. The highest point is 710 meters.
The hike: From Kavousi there is a hard to find kalderimi (donkey path), which goes upwards to the gorge of Mesonas. The walking paths are good, but the route is poorly marked. We do not suggest you try to find this path on you own! The trail goes increasingly steeper, along the mountain with views over the sea and the Bay of Mirabello. The sea is far away and there is a stunning view of the small islands. At an altitude of around 650 meters you can first have a look at Kastro and then continue from there. The hiking trail is besides the old waterway that is above the gorge. At this part the gorge has a length of about 4 kilometres, with beautiful high cliffs that have amazing waterfalls a few months a year. You will also see many stone carved water basins, very inviting to dive into! After a while the gorge of Mesonas gets narrower. The trail goes steeply downhill, you continue here following the water stream until down in the gorge. Once you are down, soon after you have to go back up on the other side of the gorge. After a few kilometres is Azoria, an archaeological site.
Azoria: Azoria dates from about 1200 BC, but is probably much older. It is for sure the oldest inhabited city of Crete after the Minoan era. Just a few years ago, the city has been excavated, because archaeologists wanted to do research on a period in the history of Crete where there is still not much known about. They even call this period a "dark period in the history of Crete". It is the period shortly after the Minoan era. It is still not completely clear when and why the city was ever abandoned. For a strategic position Azoria was built on a hill. When you are here, you will understand its position and enjoy the amazing view. When you walk on the hill of Azoria, you really get an impression on how people used to live here more than 3000 years ago.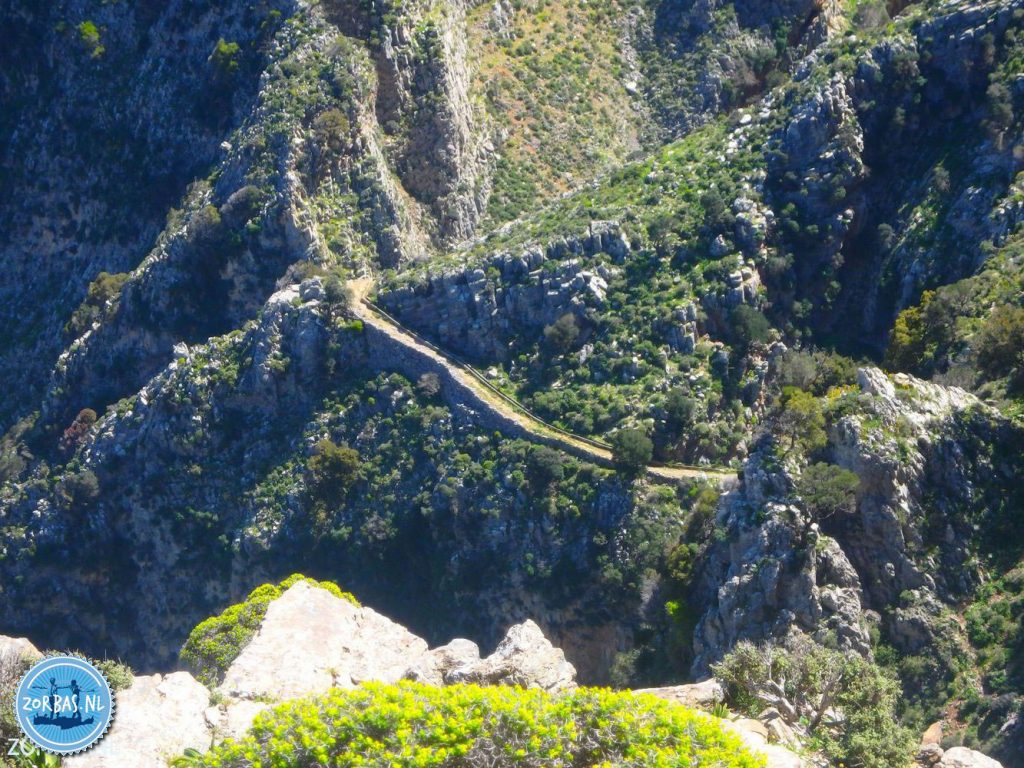 From Azoria the walk goes to Kavousi on a path that is poorly marked. It goes to the beautiful little church of the virgin Protoseptemvriani, that was built somewhere between 1400 and 1600 AC. After that the path continues to one of the oldest olive trees on Crete. This just might be the oldest olive tree, which is always difficult to say, but it is certainly an impressive tree! The monumental olive tree of Kavousi has a circumference of 14.2 meters. This tree is at least 3250 years old! There even grow olives on it in winter.
Once you arrive in Kavousi, it is nice to go for a walk through the village; in the little streets of Kavousi it looks like time stood still. Just outside the village you can go for a refreshing dip in the sea at the beach of Tholos. After a good walk, it is always nice to go to the beach or drink a delicious frappe or Greek coffee in a kafenion in Kavousi.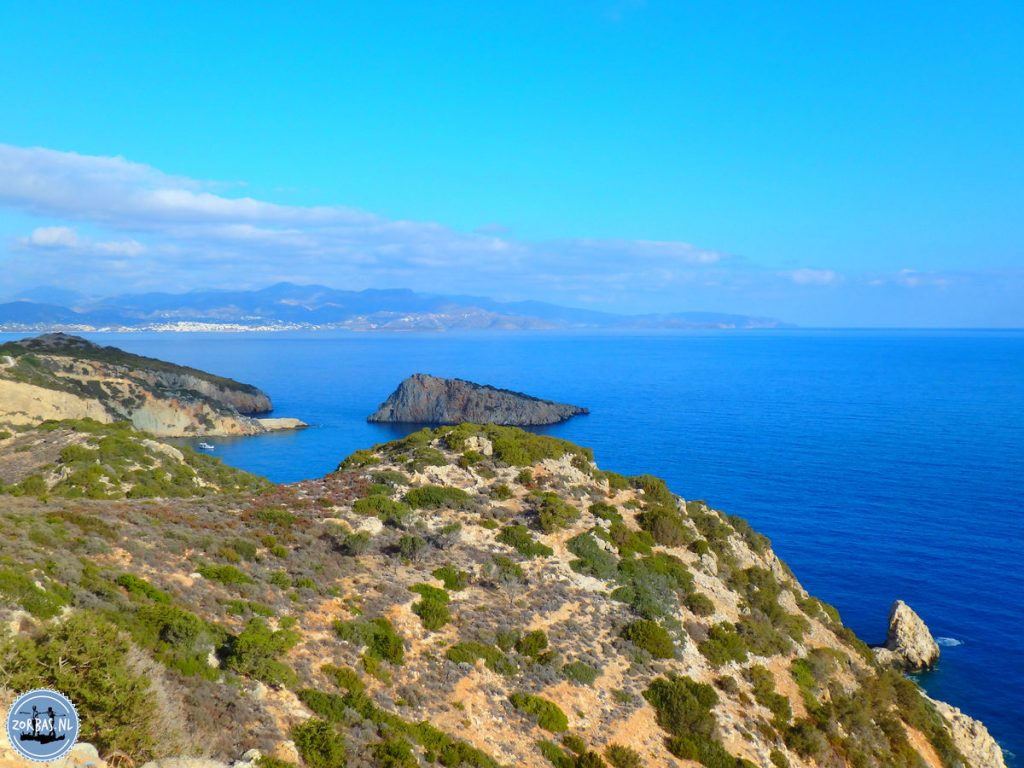 Level: hard, with a lot of climbing and descending. The hike is not suitable for people without walking experience and a fear for heights.
Distance: 10-14 kilometres.
Altitude: 626 meters.
Requirements: sturdy walking shoes or mountain boots with a good profile, a head for heights, a backpack with water and a snack.
Accessible: all year round, but the summer months are too warm to walk here.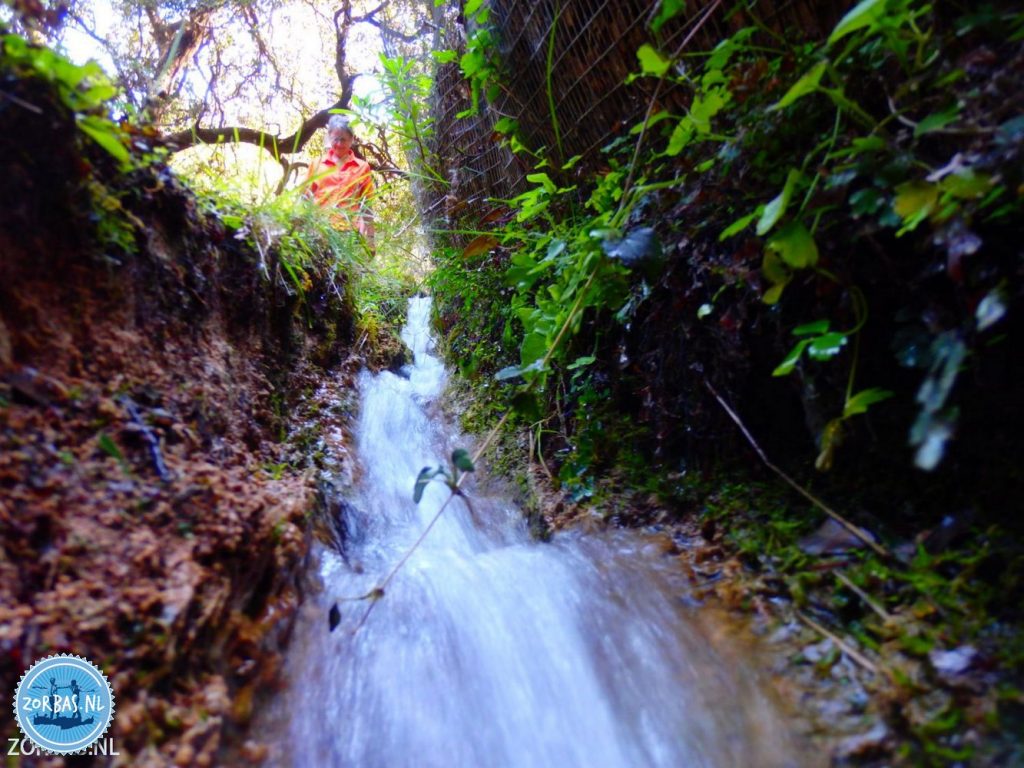 Hiking in Greece: Information about walking on Crete: Our accommodation is located directly at the seafront and is an ideal starting point for hiking across Crete, both in the summer and winter. We offer possibilities for individual hikes or group hikes. You might know the Samaria gorge, but to explore more from the beautiful and diverse nature of Crete, you should really join us on a hike. There is a great variety of walks on Crete: walking tours through Greek villages, impressive mountain and gorge hikes on Crete or walking through the olive groves and fields on Crete. Our walking tours are suitable for everybody: from group hiking tours on Crete to individual walks or aged 50+ walks on Crete. You can book all our walks and hikes in combination with accommodation on Crete.
In case you like more information, please send an email to zorbasisland@gmail.com