Accommodation Anthoula Kokkini Hani, Crete: This accommodation is operated by a Greek family. Anthoula offers apartments with several bigger bedrooms. Enjoy the Greek hospitality at Anthoula, the family is always there for you! At Anthoula is no swimming pool, but this is not a problem since the sea is right in front of the door and of course you can use all the facilities of Zorbas Island. There are apartments with 2, 3 and 4 bedrooms available.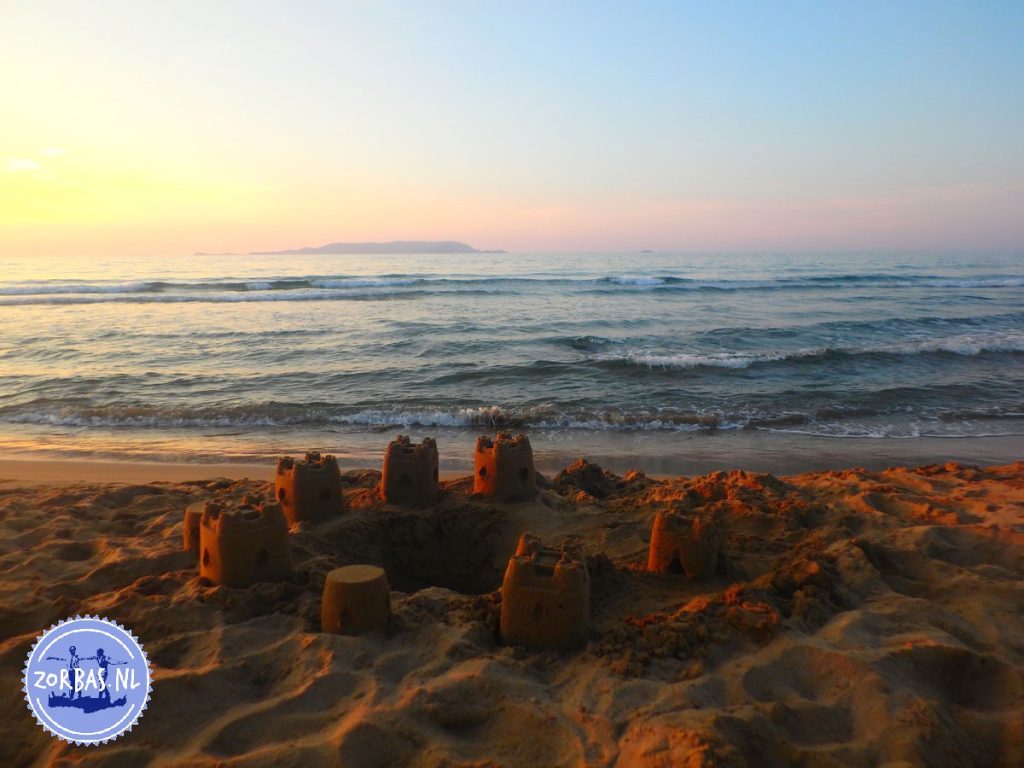 Kokkini Hani, Crete: From Anthoula you walk directly to the beach and within 5 minutes walking you reach the centre of Kokkini Hani. Here you find various shops, supermarkets, a pharmacy, ATMs and a hairdresser. Most of the shops in Kokkini Hani are open all year round. In the centre of the village you find a nice little church. The sandy beaches of Kokkini Hani are nice and quiet. There is also a pier where you can go for fishing. And when you have been sunbathing enough, then Kokkini Hani offers enough choice to eat or drink. From Kokkini Hani you are by bus within 15 minutes in Heraklion or Hersonissos. The bus stop is on the main street, only 5 minutes away from your accommodation. In Kokkini Hani you find everything you need during your vacation: relaxation, but also everything you wish for at walking distance.
Accommodation Anthoula Kokkini Hani – Apartments at sea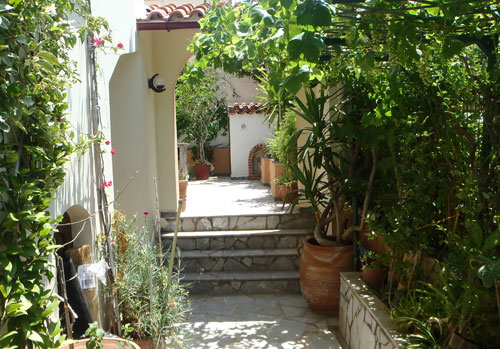 Beach boulevard of Kokkini Hani: To both left and right of Anthoula is a small beach boulevard. The beaches are nice and quiet here. At only a few minutes walking distance you will find the lovely fish restaurant from Yiannis. Every day you can enjoy here fresh fish. A little bit further up are some more taverns and a bar, yet again with a great view to Dia Island.
Excursions on Crete: Excursion information about Crete, active group excursions, outdoor holiday, walking and cycling routes, walking with accommodation, multi-day hikes, car rental, scooter rental, diving, diving with accommodation, cycling, bicycle rental, cycling and accommodation, golf holiday, horseback riding, Crete travel information, local transport, jeep safari, multi-day jeep safari, quad rental, cooking lesson and cooking holiday, climbing, culture and nature, boat rental, boat excursions, sailing to Greek islands, snorkelling, all ingredients for a great active holiday on Crete.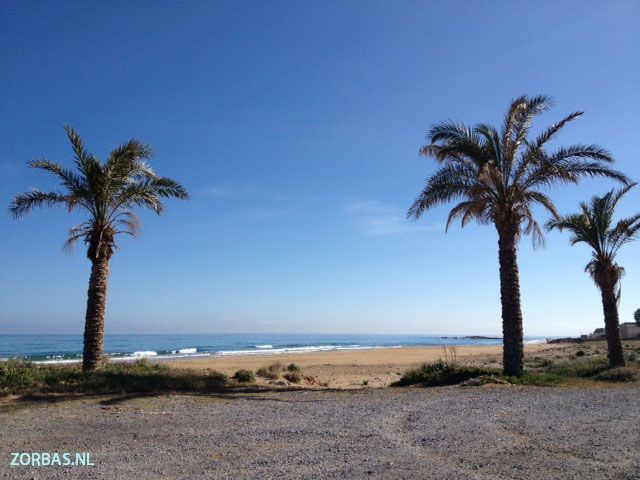 Holiday on Crete: Apartment rental and accommodation on Crete. This is the right address for family apartments and holiday homes, excursions and cheap flights to Crete. There is a detailed overview of the latest holiday news from Crete including many pictures. Crete is the most southern holiday island of Europe.
In case you like more information, please send an email to zorbasisland@gmail.com
Accommodation Anthoula Kokkini Hani