Kritsa Gorge Crete Greece: The Kritsa gorge is a real adventure. The narrowest part is only 90 centimeters wide. The high rocks on both sides are impressive. The Kritsa gorge runs in a circle which means you end at your starting point. It is a hike you could easily do on your own, although the signs in the gorge are not very clear. We like to take our guests till the end of the gorge where we sit down for lunch. With bad weather conditions we walk to the village of Tapes, after which we walk back on a path above the gorge.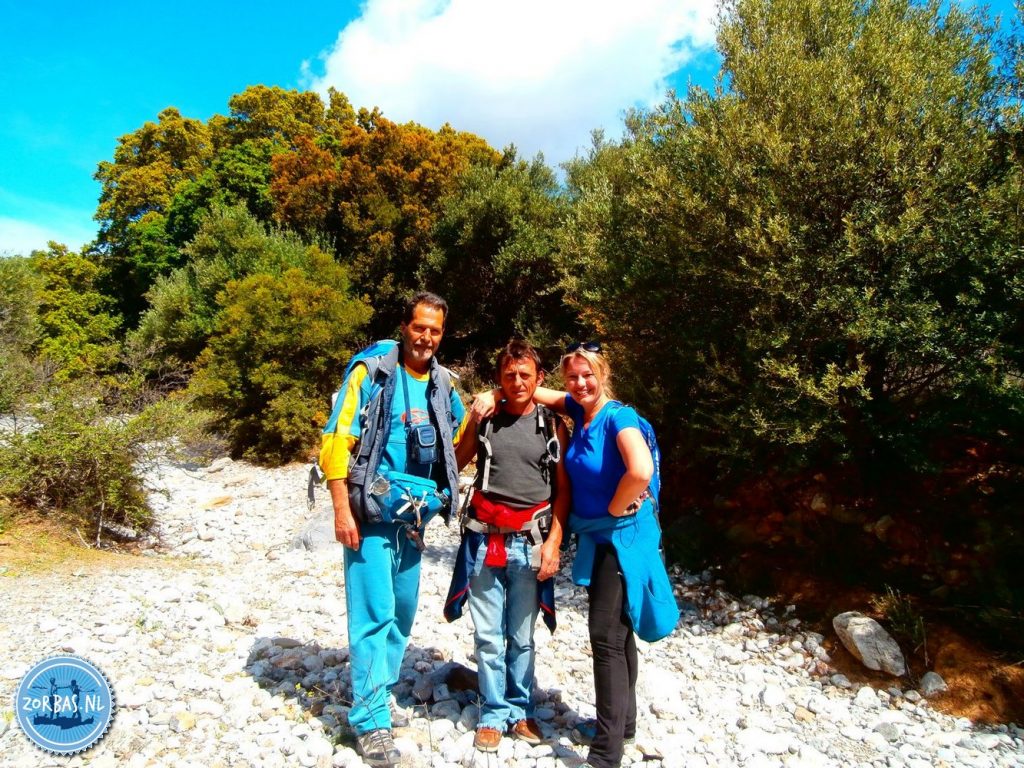 This hike is about 10 kilometers and you can walk here both in the winter and in the summer. After rainfall in winter the gorge becomes more difficult, but when it is dry it is a beautiful hike. There are two deeper spots within the gorge where metal handles were made, so you can stay above the water. In summer the last part of the hike is in direct sunlight, so you will need to take enough water to drink. Although there is some climbing and descending involved with this hike, it is suitable for most walkers.
Kritsa Gorge Crete – You can walk a longer or a shorter version
How to get to Kritsa: On the highway take the road to Agios Nikolaos and follow the signs to Kritsa. Right before the village take a right turn until you get to an old bridge. Cross the bridge and take a left, after 200 meters you can park your car, the trail starts down at your left.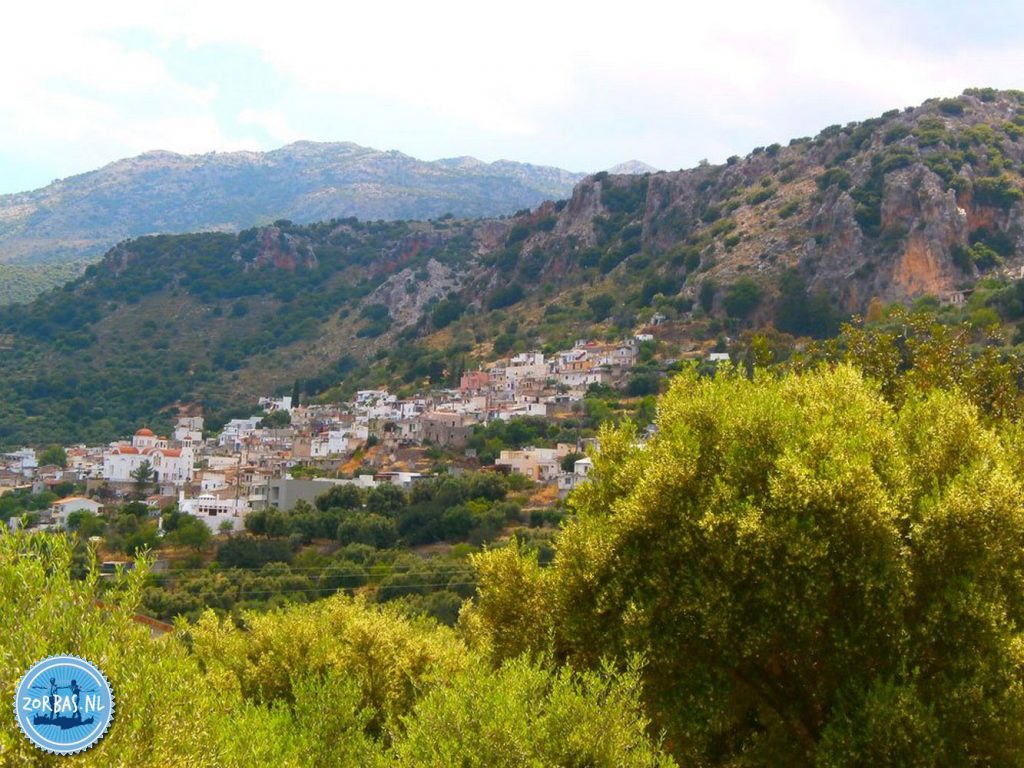 The Kritsa gorge Crete (short version): This shorter version is only 5-6 kilometres. A wonderful hike where you have to do some climbing and descending. When you walk into the gorge you see some signs, not very clear, but as long as you stay on the path you cannot go wrong. After about one kilometer you will get to the center of the gorge with stunning rock formations.
The narrowest part is only 90 centimeters. On both sides you will see very smooth cliffs, eroded through the years. After 2 kilometres you see a sign with a yellow and a red hiker. Take a right here through the bushes up to a path, here you will take another right turn. After 2 to 3 kilometres there is a left curve, after this you take another right and follow an old donkey trail (kalderimi). After about 500 meters there is a steep descend in the path, which will take you to the starting point of your hike. Walking this path and you will see the gorge constantly to your right.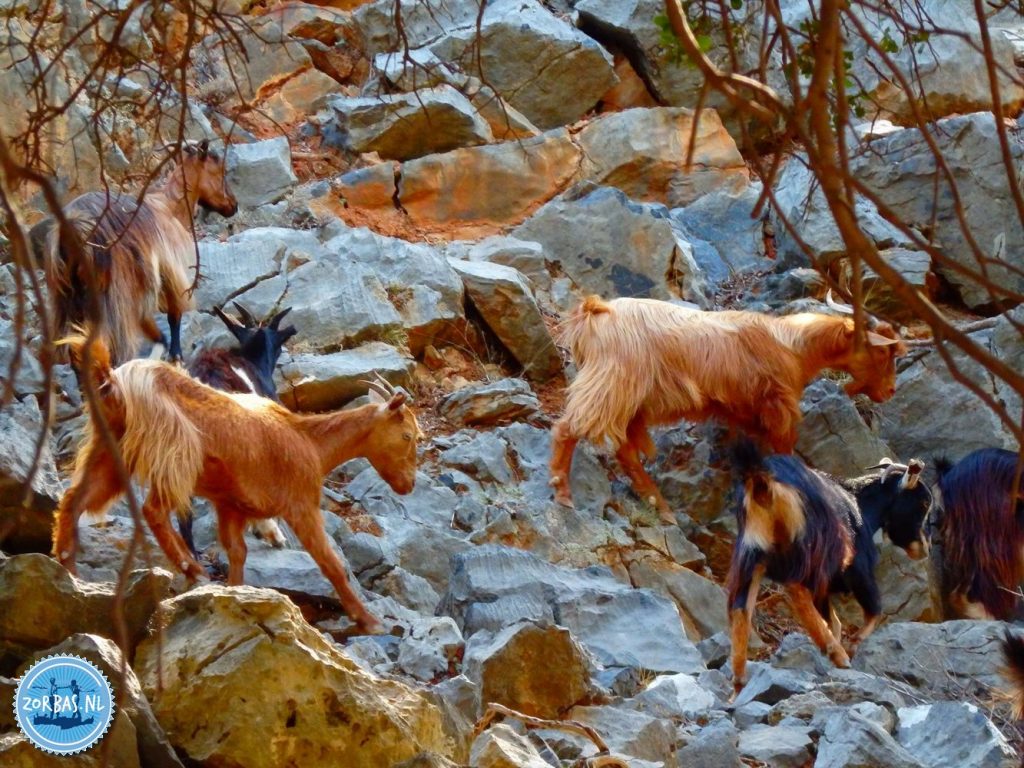 Kritsa gorge Crete, long version: This hike is 10 to 12 kilometres. The start is the same as the short version. When you get to the red and yellow hiker sign though, you now go straight and follow the river. On your way you will find iron fences put up by the shepherd to keep their herd together. Some open easily, with others you will need to find a way to go around or climb over. As long as you keep following the river you are fine. Please do close these fences after passing through, so the goats and sheep do not wonder off.
While following the river you will get to a big rock that has TAPES written on it. This is a mountain village on top of the Kritsa gorge Crete. The trail will be about 2 kilometers longer if you would visit this village, which is a beautiful, traditional place, worth the extra time. If you skip the village you just need to keep walking straight until you see a path to your right going up. Follow this path parallel to the river and the gorge and it will take you to your starting point.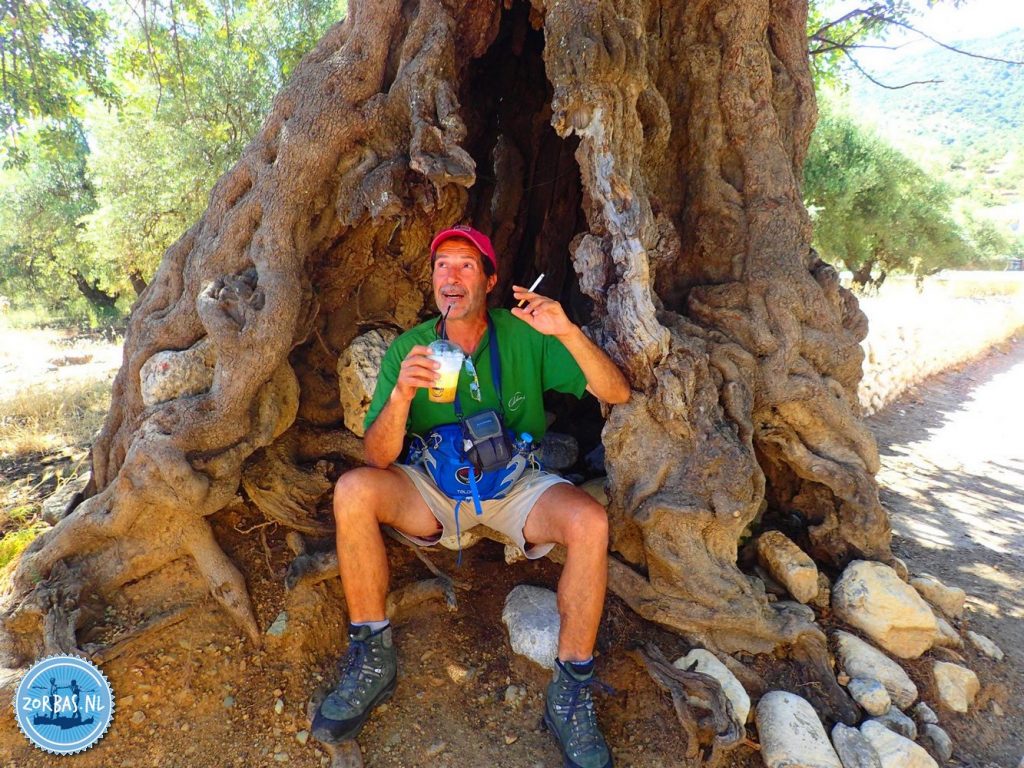 Kritsa Gorge Crete – The village of Kritsa and the Doric settlement Lato
Surroundings of Kritsa: The village is home to the beautiful church of Panagia (the Holy Virgin Mary). The church was built around the 14th century. The village of Kritsa was built on a slope with lots of narrow streets. It is known for their woodcarving and other traditional crafts that are for sale.
Please go down the side streets, because here you see a glimpse of the old village with traditional taverns and kafenions. A great place to stop for something to eat. You will also find some old bakeries where the Greek dakos bread is still made in the traditional wood oven. And there is a shop where they sell delicious dishes made the authentic way with honey and walnuts.
Close to Kritsa: The village of Lato: Lato is a Doric settlement founded around 800 BC. You can still find shops here that date back to the 4th century BC. Lato is open all year.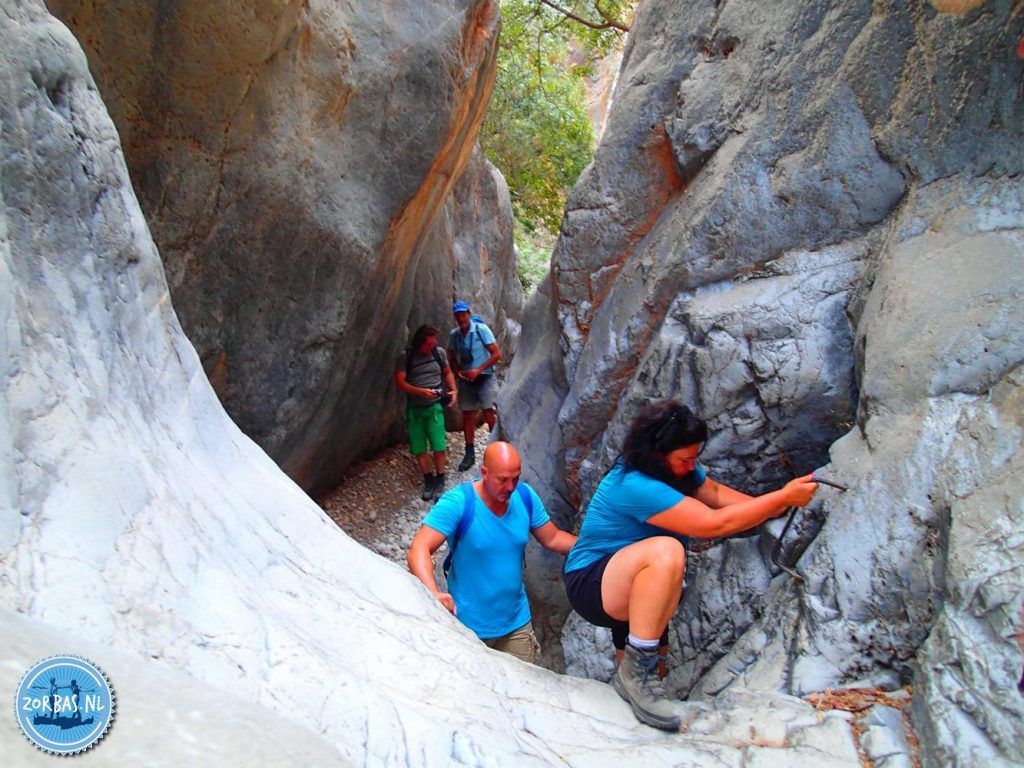 Information about walking on Crete. Our accommodation is located directly at the seafront and is an ideal starting point for hiking across Crete.
Photo book about walking and hiking on Crete: Excursions and hiking on Crete Greece photo book with information about hiking and walking. Also here you can see more photos of the Kritsa Gorge Crete Greece.
Walking on Crete on YouTube: Here you can see a lot of movies of our hikes on Crete. Each week we post a new video of our last walk, so you get an idea about hiking in summer and winter on Crete.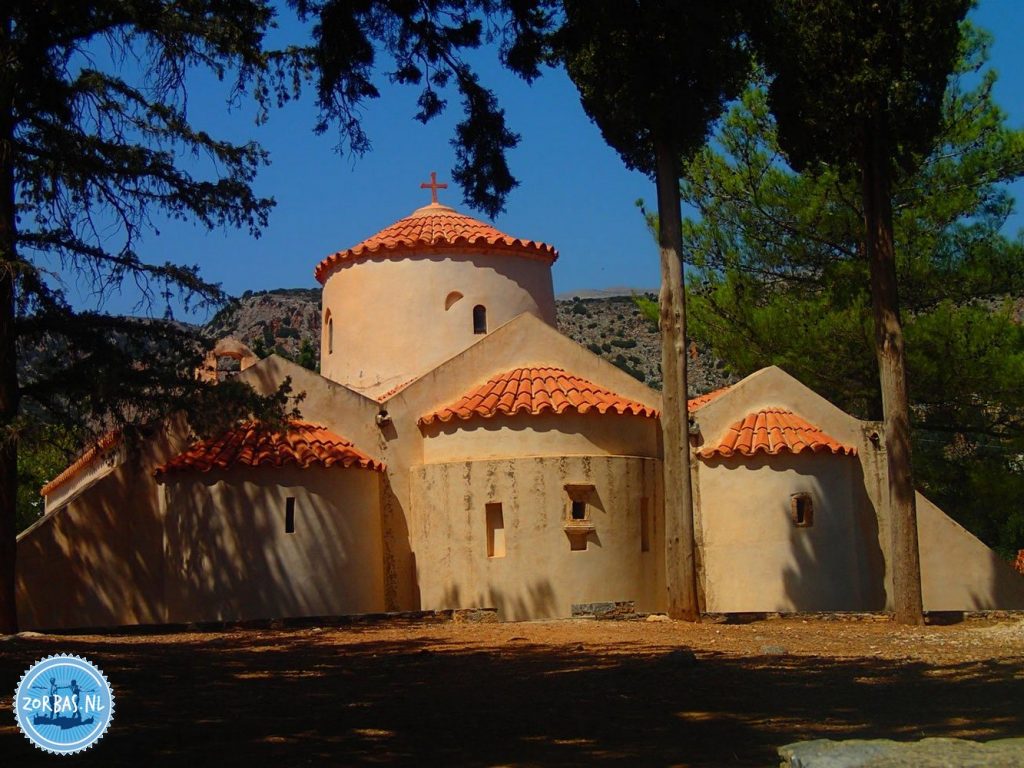 Hiking and accommodation on Crete: The location of our apartments is directly by the sea. The apartments are suitable for everybody: from families to groups, but also for two persons or singles!
News about hiking on Crete: A page for daily news about excursions in unknown areas on Crete.
Excursions: A page filled with lots of excursions you can do on Crete Greece.
Holidays on Crete: Apartment rental and accommodation on Crete. This is the right address for family apartments and holiday homes, excursions and cheap flights to Crete. There is a detailed overview of the latest holiday news from Crete including many pictures also about walking on Crete. Crete is the most southern holiday island of Europe.
In case you like more information, please send an email to zorbasisland@gmail.com
Kritsa Gorge Crete