Photo book cooking holidays on Crete: Pictures of our workshop Greek cooking on Crete. 15 years experience Greek cooking school on Crete. We organise several Greek cooking workshops a year.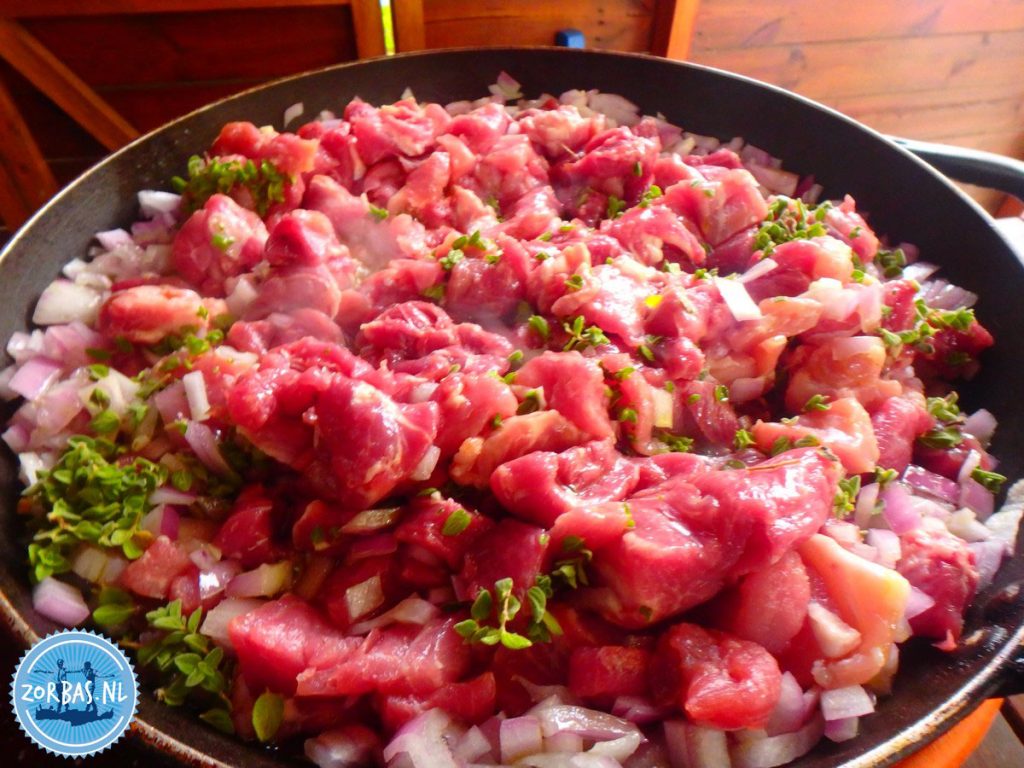 Cooking holidays on Crete: Cooking course on Crete & cooking workshop Greek cooking and Greek cooking holidays: A complete week cooking holidays on Crete, enjoying the outdoors. Workshop cooking on Crete, cooking with olive oil, cooking lesson on Crete, recognizing dishes, cooking outdoors. On this page we give you an impression of our cooking lessons holidays on Crete.
Greek cookbook of Zorbas on Crete: The Greek Cookbook of Zorbas Island (cooking workshops): regularly we give you a new recipe from our Greek kitchen at Zorbas Island. Now you are able to prepare all these healthy and delicious Greek dishes at home! Off course, you are can also taste all our Greek dishes while on holiday at Zorbas Island. We use always fresh (organic) local products for all our Greek recipes. At our Greek cooking workshops we will explain more about the ingredients and preparation of the Greek kitchen.
Holidays on Crete: Apartment rental and accommodation on Crete. This is the right address for family apartments and holiday homes, excursions and cheap flights to Crete. There is a detailed overview of the latest holiday news from Crete including many pictures. Crete is the most southern holiday island of Europe.
In case you like more information, please send an email to zorbasisland@gmail.com
Photo book cooking holidays on Crete