A nice summer holiday in Greece: For many, the summer vacation is over and the schools have started again. But that does not mean that summer in Crete is also over. The next few months the sun will shine and the temperature will remain pleasant. So anyone who wants to go on holiday to the sun, can come to us.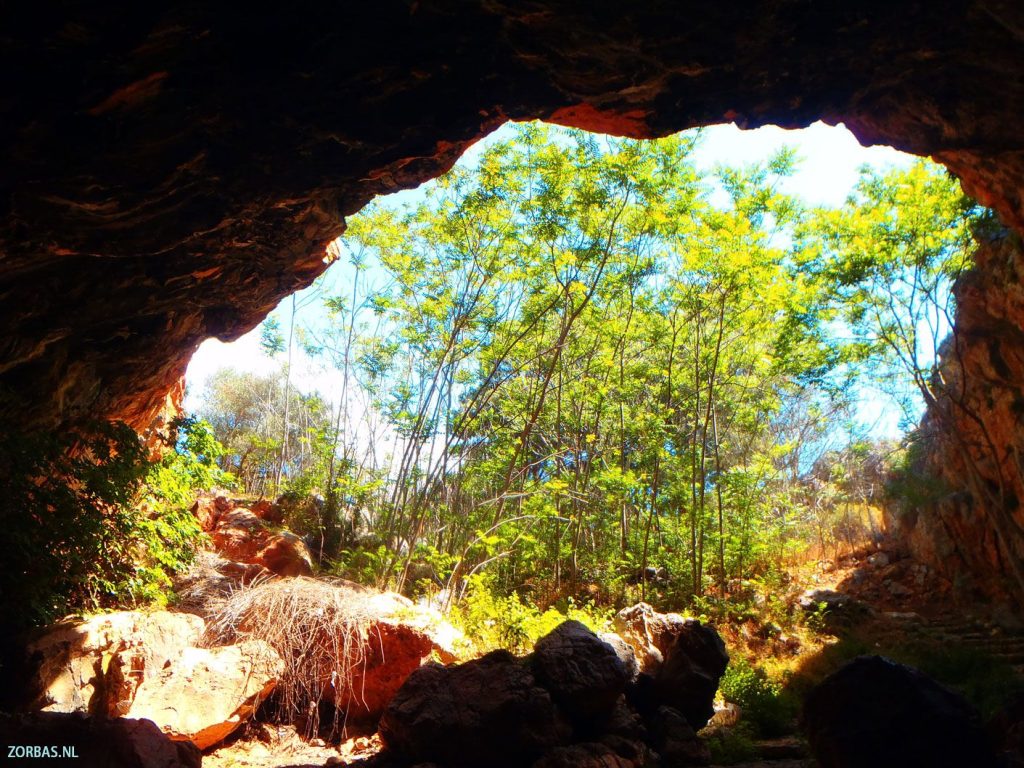 An excursion to unknown Crete has been a favourite trip in Greece for years. Every year we add something new to this excursion, so our regular guests can see something new. The point is that we show our guests areas of Crete, where you can learn more about the real life on the island. Mountain villages, traditional crafts and beautiful nature form the basis of this excursion in Crete.
Healthy food and especially freshly prepared meals are nowadays very important. The Mediterranean diet has been proven healthy and also very delicious. Our diner always has several delicious Greek dishes and guests often ask for the recipe. That is why we first of all wrote a cookbook with traditional Greek recipes. And secondly, we give weekly cooking lessons and culinary tips on Greek cooking during a cooking workshop.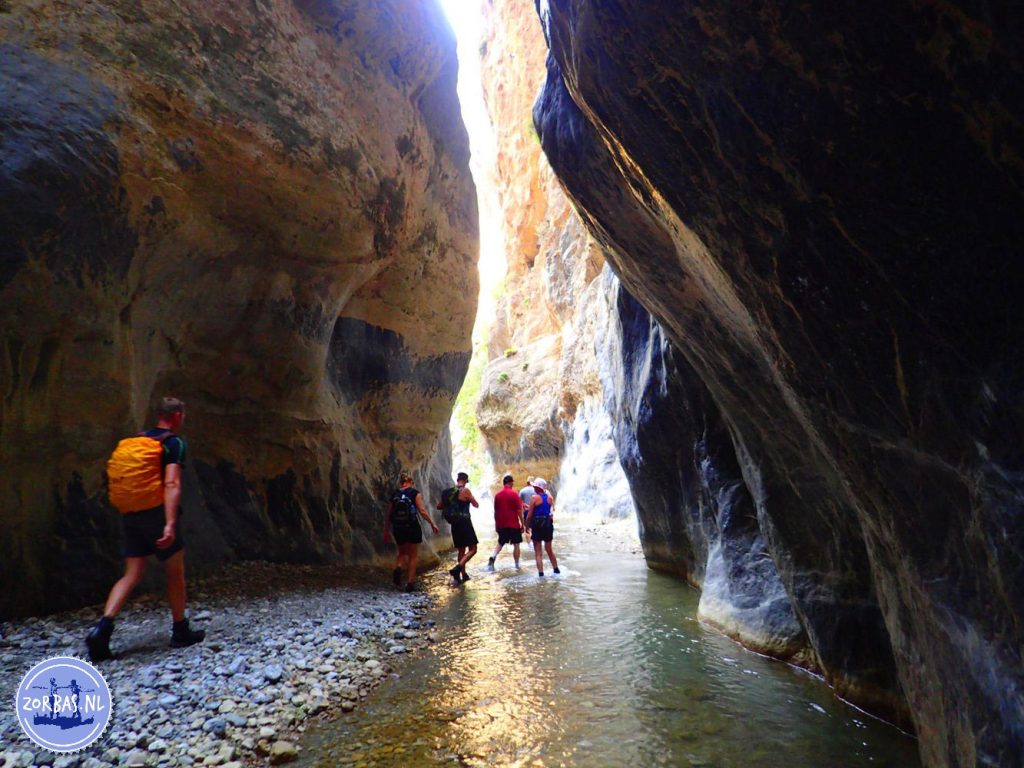 Snorkelling in Greece is a fun trip for the whole family. In the crystal clear waters of the Mediterranean Sea around Crete you can see lot of flora and fauna. Especially close to rocks live a lot fish and there are even caves under water. If guests have never snorkelled, we first give instructions on snorkelling in our pool. We snorkel both from the beach and the boat. Snorkelling is a sport that everyone should try out once.
And then there is of course also our boat trip with the Zorbas boat. Spending a day on the water with the opportunity to swim and snorkel from the boat. In the afternoon there is time to eat fresh fish or something else in the small fishing village of Sissi. Unfortunately, this excursion could not take place every week, because there was then too much sea wind with waves at sea. Sometimes people were disappointed, but at least this sea wind made sure that the hot summer days were enjoyable.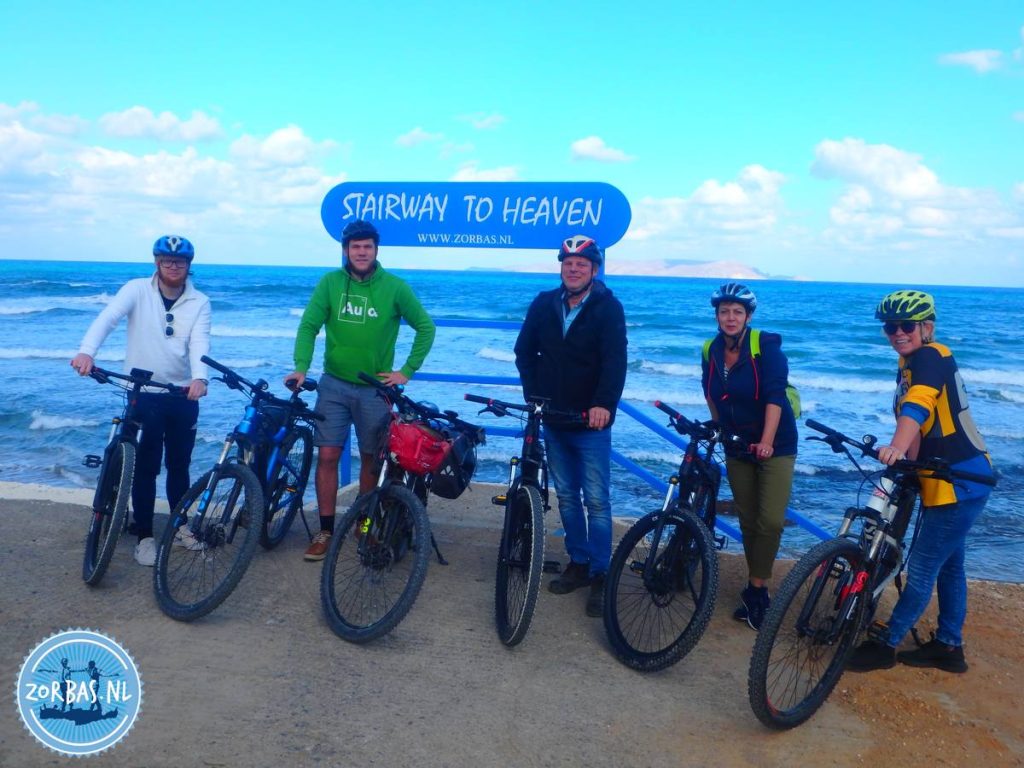 Let's not forget that we have been hiking a lot this summer and in the coming months we will continue doing so. Because it gets quite hot in Crete in summer, we take our guests hiking in areas with a lot of shade and preferably water to cool off. Favourite this summer was the Sarakina Gorge in Southeast Crete. We have climbed and scrambled here a lot over the rocks, and got our feet wet. Besides those, our guests enjoyed also the hike in the area of Zorbas Island. We then drive just a few minutes to Anopoli, where the walk begins. Surprisingly, we do not encounter other groups of tourists here and we can enjoy a nature walk in beautiful surroundings.
For the big and small children we organize all kinds of activities during the summer holidays in Crete. For example, football in the stadium of the village of Elia and visits to Watercity. There are also plenty of games that can be used and there is WIFI throughout the accommodation. Children never get bored at Zorbas Island.
Summer holiday in Greece: The summer holiday may be over, but not the summer in Crete. Even when the calendar says that it is fall, it still is summer in Crete. Our accommodation is open most time of the year and is located on the north coast of the island. With a swimming pool and a sandy beach in front of the accommodation, you can enjoy the sun many months a year. The sunbeds and umbrellas you can always free of charge.
Daily news from Crete: On this page, we give daily updates of all our activities in Crete. Every day, during summer and winter, we upload our weblogs.
Excursion on Crete: Here you find a lot of information about excursions during your holiday on Crete like: car and bike rental, car and accommodation, diving, cycling, hiking, hiking combinations on Crete, Greek cooking lesson, playing golf, boat trips, horseback riding, outdoor activities, sailing, jeep safari, fishing, group excursions, active holiday on Crete, weekly excursion programs or fly-drive.
Holiday on Crete: For renting apartments and holiday homes, all your excursions and cheap flights to Crete you can come to us most time of the year. If you are looking for apartment rental and accommodation on Crete, you have come to the right place. We have a variety of apartments, suitable for families, singles, couples or more people travelling together. It does not matter whether it is summer or winter, you can always enjoy the outdoors on the southernmost holiday island of Europe. We can help you to organize your holiday on Crete Greece to your wishes. An active outdoor vacation, active holidays, a beach holiday, or a combination of both; we can all realize for you.
To give you an impression of your vacation in Zorbas Island on Crete, we have created a "Zorbas Island" movie for you: Zorbas Island Vacation movie in 5 Minutes.
In case you like more information, please send an email to zorbasisland@gmail.com