E-bikes in Greece – E-bike in Crete: E-bike holidays in Crete Greece: Crete has a lot of opportunities for biking in summer and winter holidays. We can offer you several types of cycling holidays on Crete. Of course, there are the normal paved roads, but to discover the real Crete, the off-road roads are much more fun. For example, you can go out on an electric bike in Greece Crete, really a top excursion. Summer cycling in Crete is now also possible on our electric bikes.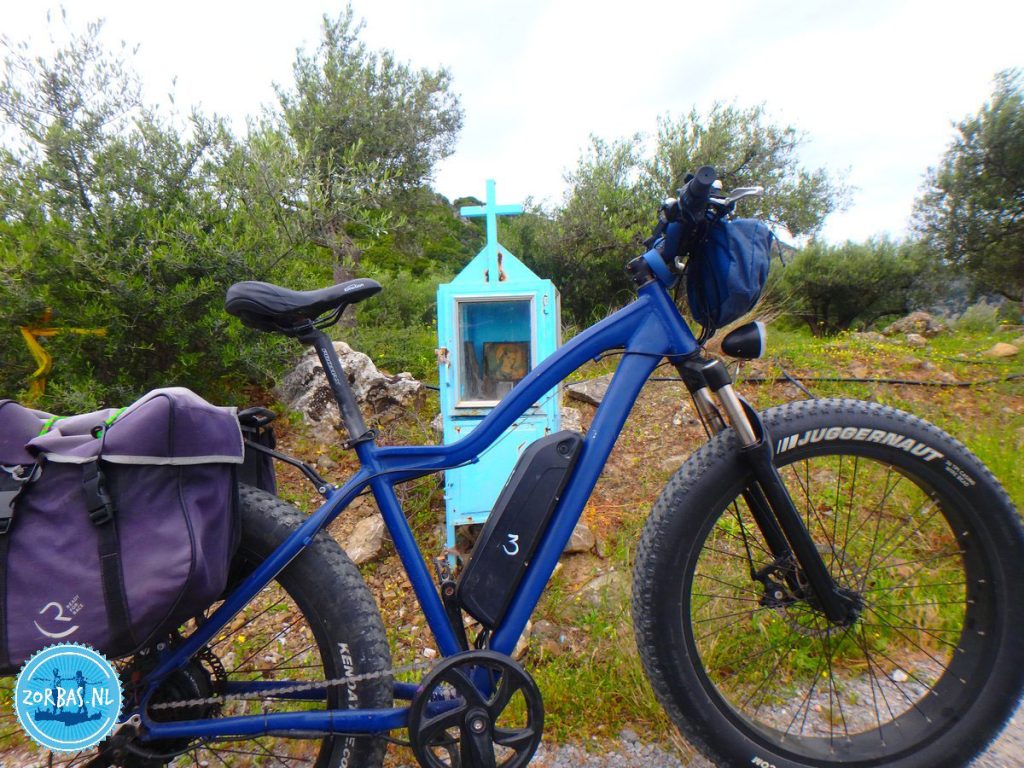 Why an E-bike in Crete? Electric bike: Thanks to the additional electric support on the rear wheel, it is even possible to cycle up a mountain. You don't need to be an experienced mountain biker to do this. To discover Crete's mountainous landscape, we have therefore chosen the electric bike. A bike holiday in Crete is a fun way to discover the inland via the off-road tracks.
E-bike or Electric bike on Crete: Our routes are not signposted cycle routes, we have plotted these routes ourselves. In groups, you will cycle into Crete's mountainous landscape together with a guide. If you want to go biking individually in Crete, we will give you a day's route map and instructions.
Hike and bike; hiking and biking on Crete: we have set out a number of new hiking and biking routes. Here we list these new options for a hike and bike holiday adventure hiking and biking on Crete. You can hike and bike these routes with us. But we also have GPS capabilities to do these routes individually. Even guests who have hiked and or biked with us before will be pleasantly surprised by these new routes.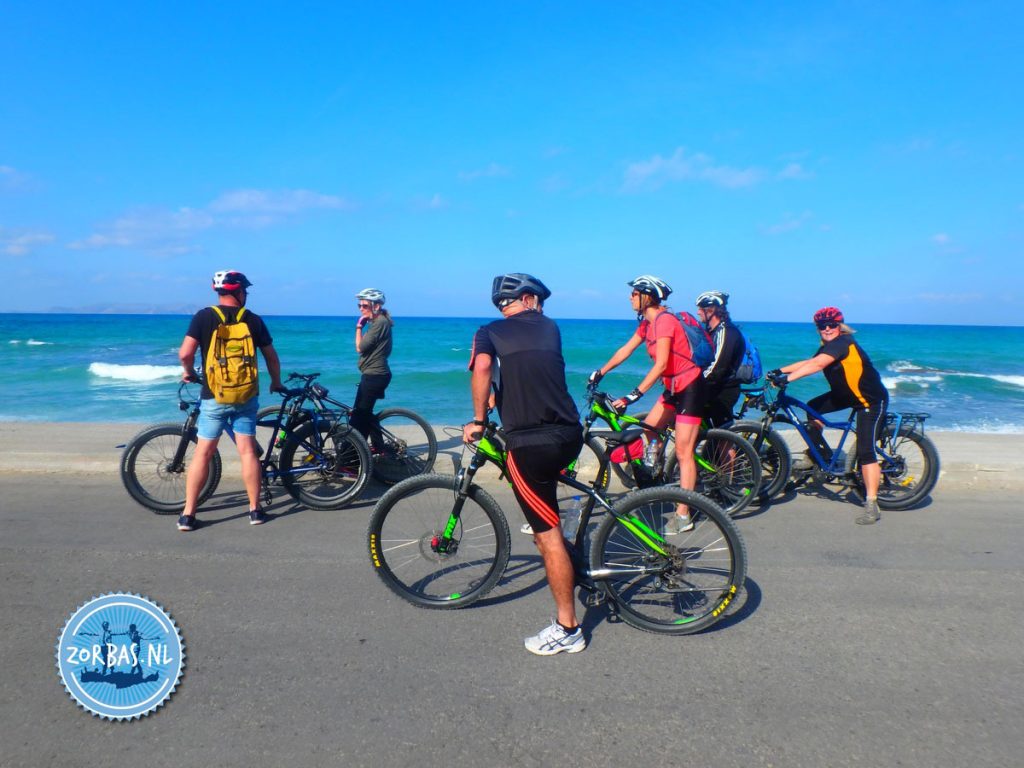 Cycling excursions in Crete and cycling holidays: We offer various cycling (MTB) options. A page with lots of great information to get out and about on your own. We are also happy to help you on your way with guided cycling tours, whether for experienced cyclists, recreational cyclists or off-road mountain bikers. We try to give you information about the many options on this page.
Daily news from Crete: On this page, we give daily updates of all our activities in Crete. Every day, during summer and winter, we upload our weblogs.
Excursion on Crete: Here you find a lot of information about excursions during your holiday on Crete like: car and bike rental, car and accommodation, diving, cycling, hiking, hiking combinations on Crete, Greek cooking lesson, playing golf, boat trips, horseback riding, outdoor activities, sailing, jeep safari, fishing, group excursions, active holiday on Crete, weekly excursion programs or fly-drive.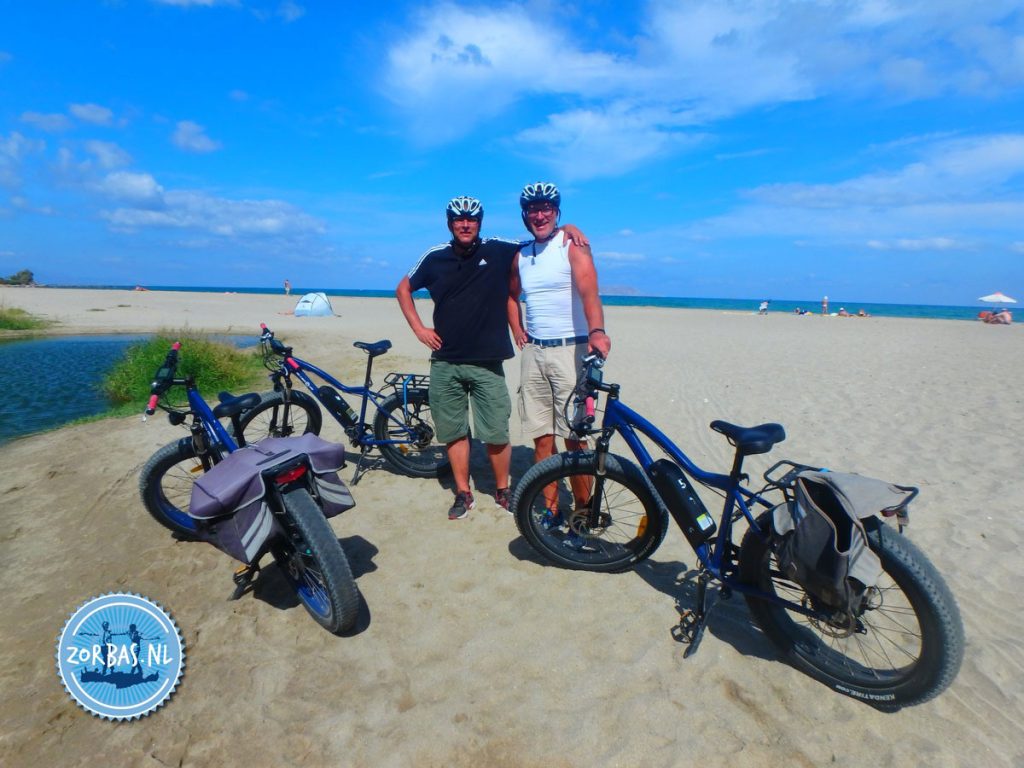 Holiday on Crete: For renting apartments and holiday homes, all your excursions and cheap flights to Crete you can come to us most time of the year. If you are looking for apartment rental and accommodation on Crete, you have come to the right place. We have a variety of apartments, suitable for families, singles, couples or more people travelling together. It does not matter whether it is summer or winter, you can always enjoy the outdoors on the southernmost holiday island of Europe. We can help you to organize your holiday on Crete Greece to your wishes. An active outdoor vacation, active holidays, a beach holiday, or a combination of both; we can all realize for you.
To give you an impression of your vacation in Zorbas Island on Crete, we have created a "Zorbas Island" movie for you: Zorbas Island Vacation movie in 5 Minutes.
In case you like more information, please send an email to zorbasisland@gmail.com