Hiking holiday in Greece: The autumn months October and November are perfect months for a hiking holiday in Greece. During this period, there is not very hot weather, but the temperature is still very pleasant to walk, especially on Crete. It has hardly rained since the long warm and dry summer, and therefore the hiking trails on Crete are generally still passable. This week we hike some days on parts of the European E4 hiking trail. The E4 European long distance path goes from Spain to Cyprus and part of it is on Crete.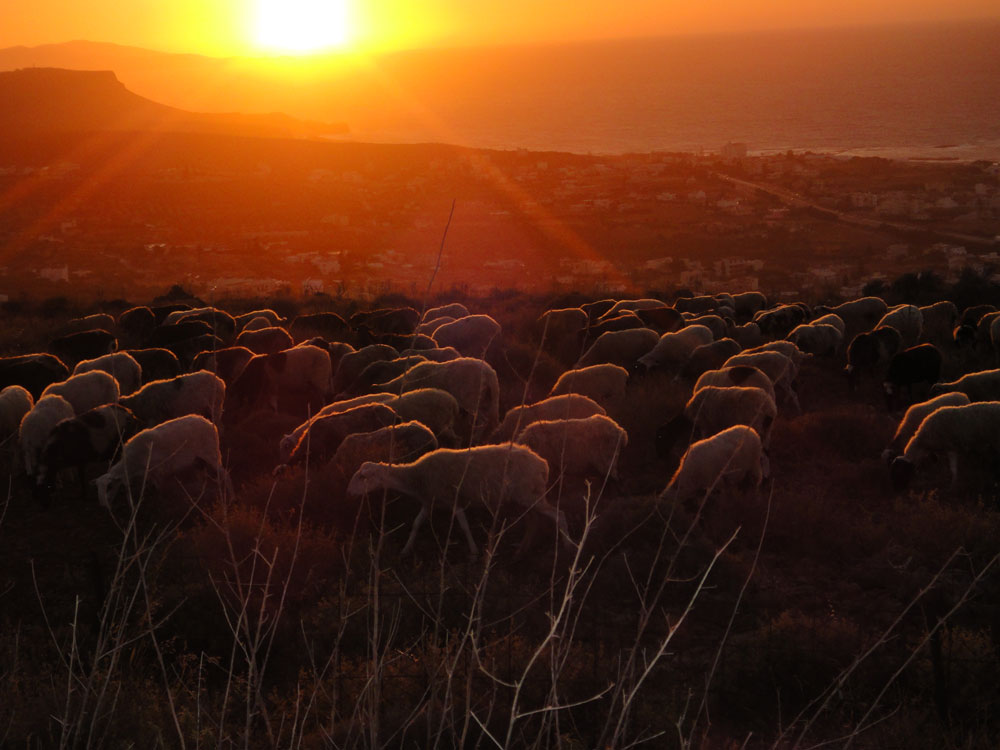 First day of a hiking holiday in Greece (for example, program can change): This hiking holiday in autumn starts with a challenging hike of 18 kilometres on the south coast of West Crete. We walk from Paleochora along the south coast to Sougia. From the little harbour of Sougia we walk to the Lissos gorge. A beautiful gorge with nice cliffs in different colours. After the gorge we walk up to the plateau, where we soon have a view to the ancient city of Lissos. The path must be more than 2.000 years old; the traces of the past are still visible. Lissos used to be an important city on Crete between the 4th century BC until the 7th and 9th century AC. Lissos was abandoned by its inhabitants after a heavy earthquake. There are still stone houses from the Roman era, where you can even walk around.
Via the Lissos gorge we walk back to Sougia, where we stay overnight. Sougia is on a connecting route between the E4 hiking trails in Southwest Crete. It is just a small seaside village on the south coast of Crete. The locals from the town of Chania like to spend their weekends here. It has a large beach by the Libyan Sea, which is great for relaxing after a hike. There are a few restaurants to enjoy something to eat or just a drink.
Second day of a hiking holiday in Greece: The locals on the south coast of West Crete live mainly on fishing. Thanks to the rocky cliffs ending in the sea, nature provides a good habitat for fish. This day we go after breakfast with a fishing boat to Charei. The area is accessible only on foot or by boat, which means that you will not meet many people here. Actually only the Cretans use the name Charei, it is better known as Agios Adonis. There are no facilities in this area, there is only a picturesque church called Agios Adonis. The walk begins here and goes back to Sougia via the coast along the Libyan Sea. It is a 12 kilometres hike in unspoiled nature with stunning views.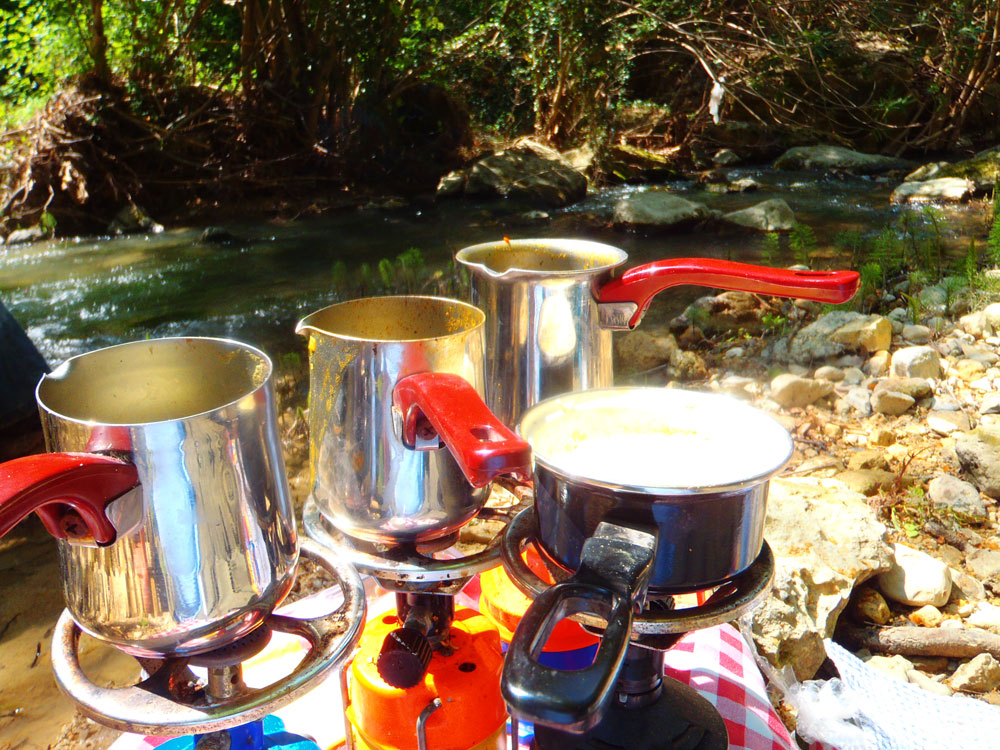 Third day of a hiking holiday in Greece: Early in the morning we go to the gorge of Agia Irini. It is a versatile gorge with beautiful high cliffs, pine trees, a riverbed with stones and impressive views. The Agia Irini gorge starts on an easy-going path between large plane trees, cypresses and many flowers and herbs. The path goes gradually downwards in between high cliffs to the end of the gorge. On the way there are many resting places to enjoy the overwhelming nature. It is a very versatile gorge that through the riverbed brings you back to Sougia. This hike is about 16 kilometres.
Fourth day of a hiking holiday in Greece: In the morning we first go to Chania for a city walk. It is mainly the Venetian and Turkish elements that decorate the city and give it a nice atmosphere. The old town centre has Venetian, Turkish and Jewish neighbourhoods, each with their own character. Around the Venetian harbour, with the lighthouse in the Firkas fortress from 1629, are nice small terraces.
After the city walk in Chania we drive to the Katholiko gorge on the peninsula of Akrotiri. It is one of the most important gorges in Crete with a religious value, as many monks and hermits found shelter in its caves. In the gorge is the cave of Panagia Arkoudiotissa. Translated literally this means the Bear Cave. The name comes from the large central stalagmite in the form of a bear that is ready to drink water. According to legend, the Virgin Mary turned the bear that was stealing the water of the monks living nearby into stone. In the gorge you come across the monastery of Katholiko, it could be the oldest monastery of Crete.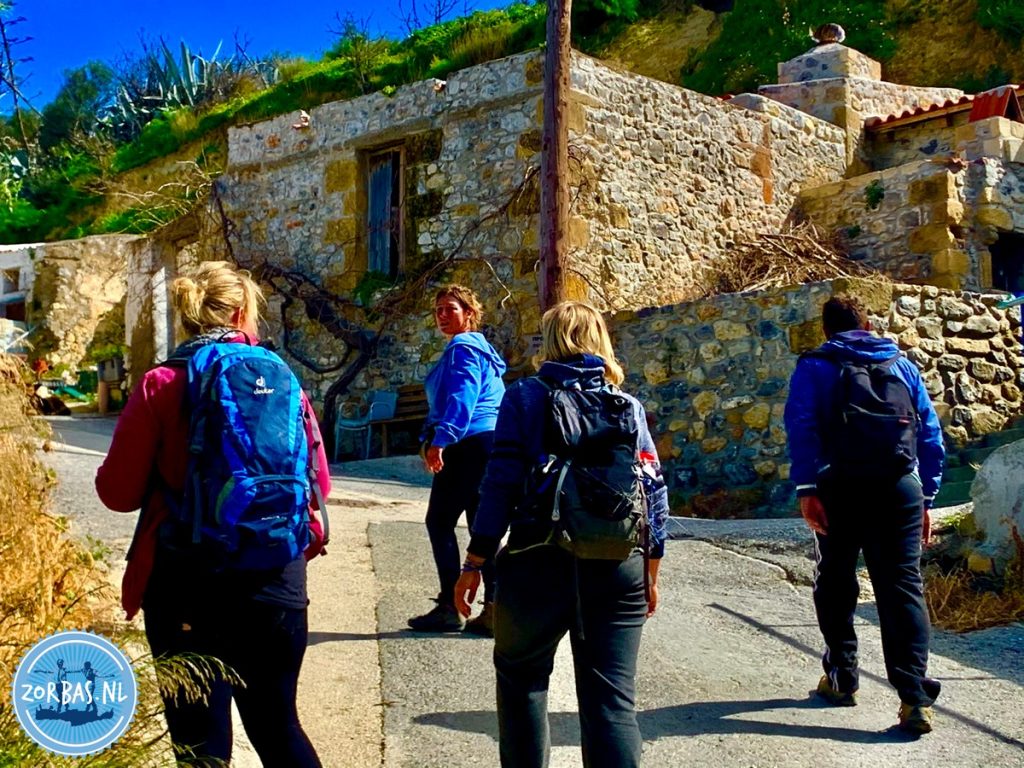 E4 walking path on Crete: Multi-day hikes in Greece. We offer a combination of various hikes on Crete on the E4 hiking trail. From this page you can click on to all the hikes we offer in combination with accommodation on Crete. There are also combinations with the hikes possible, like hiking for a few days on the E4 walking path on Crete combined with other hikes in the area of Zorbas Island. We have merged the most scenic routes of the E4 with many of our own hikes.
Daily news from Crete: On this page, we give daily updates of all our activities in Crete. Every day, during summer and winter, we upload our weblogs.
Excursion on Crete: Here you find a lot of information about excursions during your holiday on Crete like: car and bike rental, car and accommodation, diving, cycling, hiking, hiking combinations on Crete, Greek cooking lesson, playing golf, boat trips, horseback riding, outdoor activities, sailing, jeep safari, fishing, group excursions, active holiday on Crete, weekly excursion programs or fly-drive.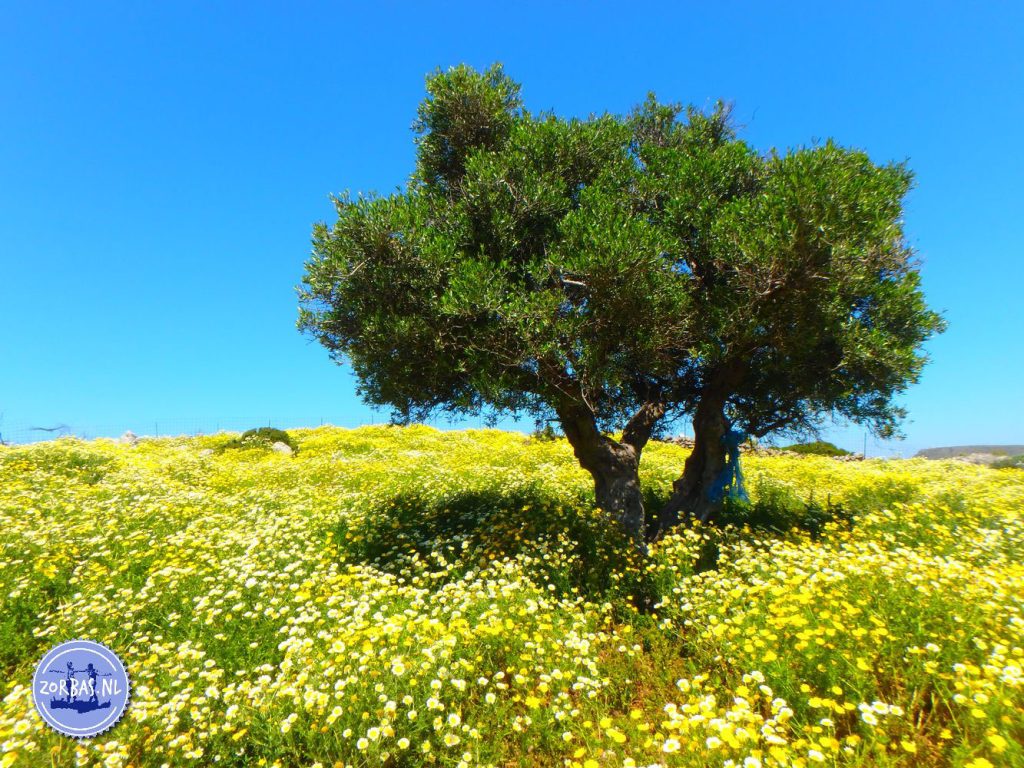 Holiday on Crete: For renting apartments and holiday homes, all your excursions and cheap flights to Crete you can come to us most time of the year. If you are looking for apartment rental and accommodation on Crete, you have come to the right place. We have a variety of apartments, suitable for families, singles, couples or more people travelling together. It does not matter whether it is summer or winter, you can always enjoy the outdoors on the southernmost holiday island of Europe. We can help you to organize your holiday on Crete Greece to your wishes. An active outdoor vacation, active holidays, a beach holiday, or a combination of both; we can all realize for you.
To give you an impression of your vacation in Zorbas Island on Crete, we have created a "Zorbas Island" movie for you: Zorbas Island Vacation movie in 5 Minutes.
In case you like more information, please send an email to zorbasisland@gmail.com