Child friendly holiday apartments in Crete – Child friendly holidays Crete Greece: Our environment is ideal for a holiday with the whole family. We organise many activities for children of all ages during a holiday on Crete. Young children, teenagers and the parents, for everyone there is something to do. Active holidays for children on Crete. Excursions for children on Crete. FAST WIFI ON CRETE.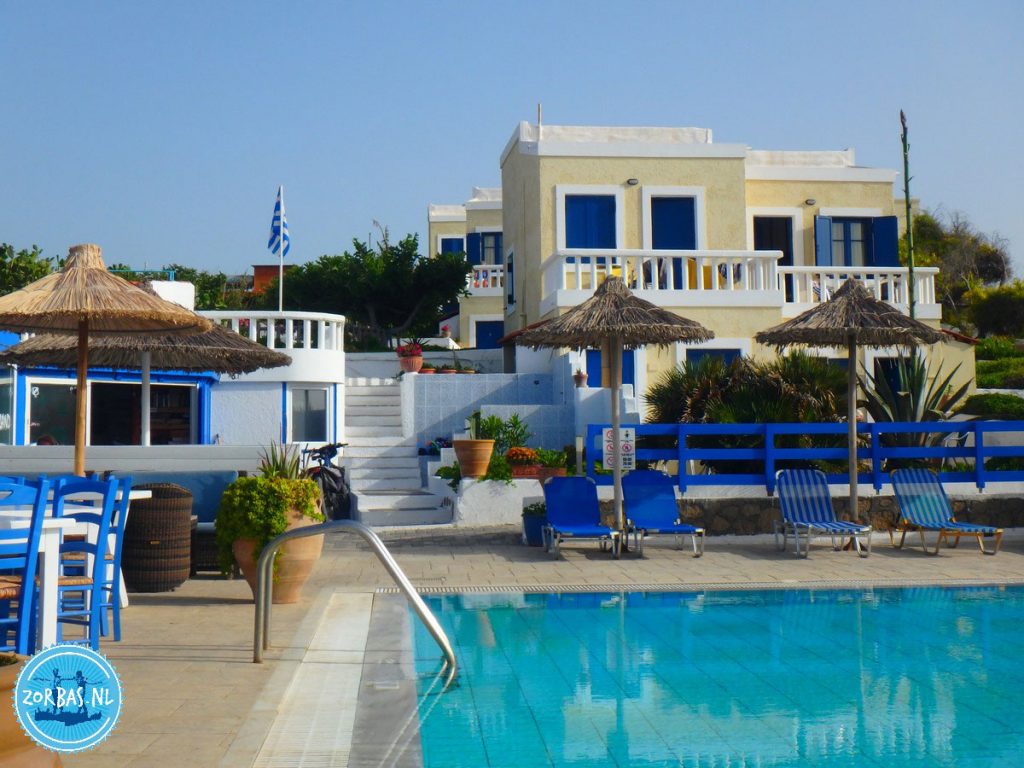 Overview of what to do during spring holidays, high season on Crete, autumn holidays.
Children's Holidays on Crete: We offer a number of excursions that we only organise during school holidays. Especially for children we organize for example Greek cooking for children, pizza baking competition, painting afternoon, treasure hunt, night drop-off excursion, games afternoon, tennis and badminton, beach volleyball, beach soccer, water polo, children's hike in the mountains. There are many board games, costumes to dress up, a computer, Wi-Fi, billiards and darts available.
Child friendly holiday apartments in Crete – All ages will enjoy Crete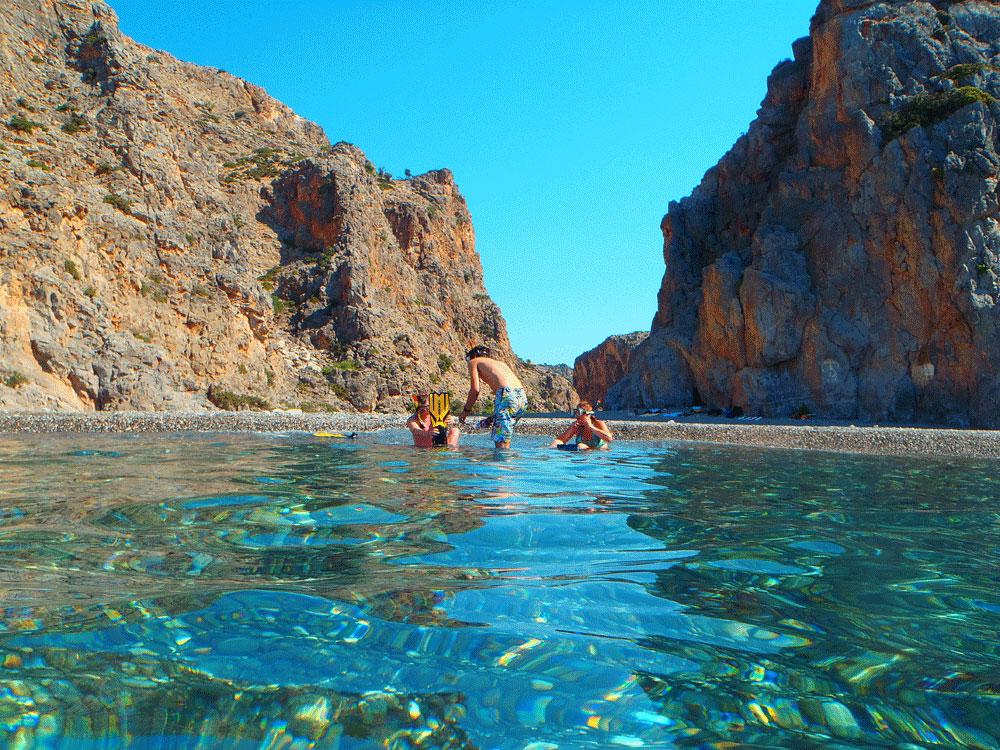 Family friendly holidays on Crete – Child friendly holiday apartments in Crete: Suitable for all people with ages between 6 months and 100 years. We are often asked if Zorbas Island accommodation is suitable for children. Our answer: Yes. Crete, the largest island of Greece, has always been a child-friendly destination. The problem you will encounter as a parent is often that children always want to return to Zorbas Island. Don't forget that if the children are having fun, the parents are relaxed as well. So we make sure that the kids are having a good time and what could be better than sun, sea, beach and water. An accommodation directly by the sea and with a swimming pool of 130cm deep. The beach slopes gradually here, so you can walk far into the sea with your children. Have a look at this page and see the children that have been here already on holidays.
Excursions for children and parents on Crete: At the bottom of this page you will find some excursions that we organise especially for families with children during summer holidays. Fun for parents and fun for the kids. We always make sure we have an excursion for everybody.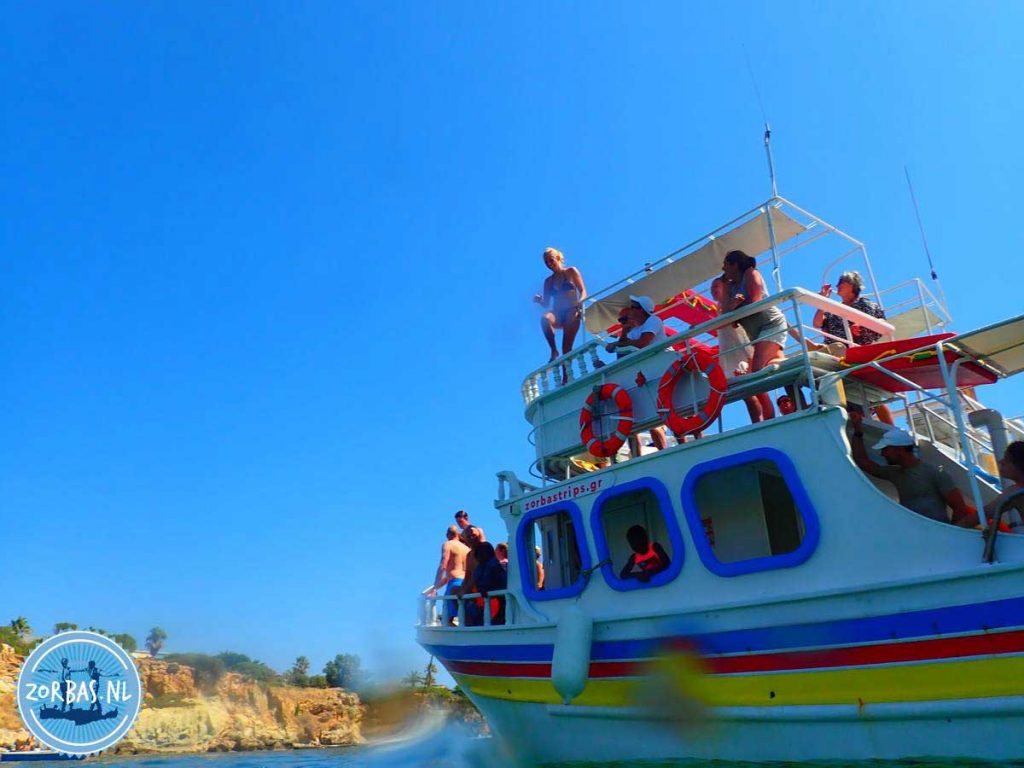 Child friendly holiday apartments in Crete – The apartments are suitable for families
Family apartments for parents with children: We have a number of larger family holiday apartments on Crete. There are possibilities for both summer and winter; the apartments have verandas and are ideal for family holidays on Crete. The apartments are suitable for families and groups, but also for couples (grandparents for example). We also have a number of private accommodations on Crete. All family apartments on Crete have the option of half board. This page provides an overview of all family vacation options on Crete with prices in all ranges. Child friendly holiday apartments in Crete – Child friendly holidays Crete Greece.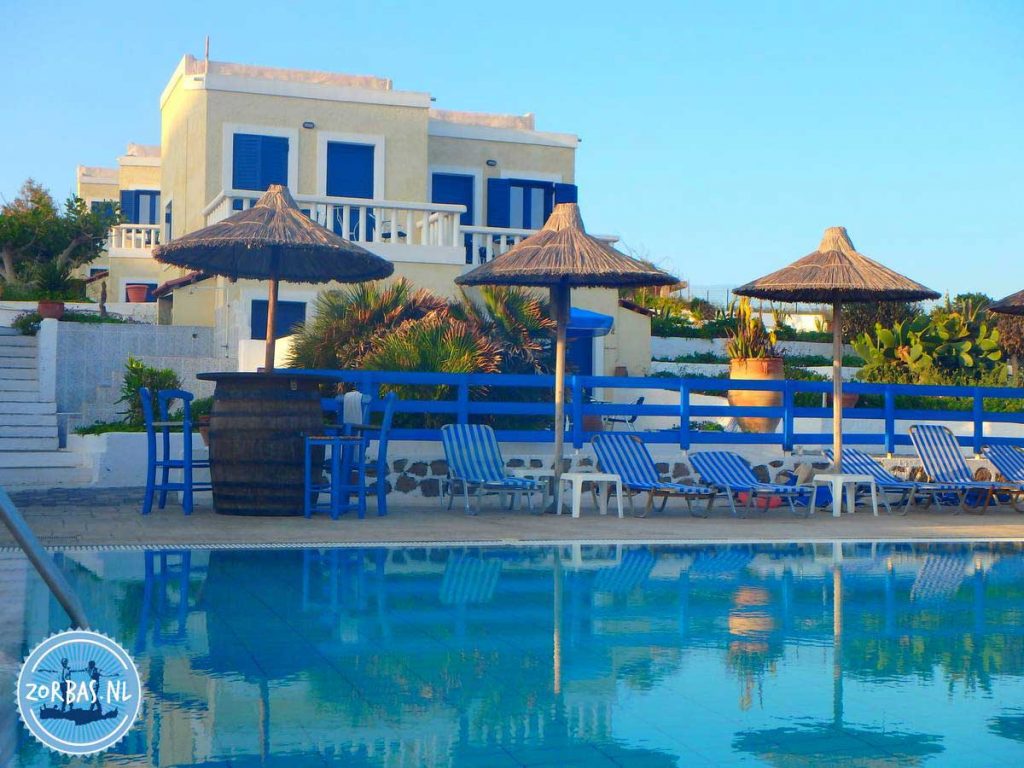 Infant car seat and high chair – Child friendly holidays in Crete: It is often asked if we have highchairs and child seats available, and the answer is yes. In our tavern we have some highchairs available. Children's car seat (car rental in Crete): when people rent a car through the Zorbas Team, we can always arrange a child seat in your car, no problem. Even for your rented bicycle we can provide you with infant seats. We also offer nice routes for you to drive with your family; we know routes on Crete that will not be boring for anybody.
Child friendly holiday apartments in Crete – Good to know
Mosquitoes on Crete: Your child can enjoy a mosquito free vacation on Crete. You can buy anti-mosquito plugs at the supermarket, which is within walking distance from Zorbas Island. It is important to watch out for mosquitoes, especially with children.
Sunbathing in Crete: Keep an eye out for your children during a stay on Crete with swimming, sun and sea. Good sunscreen products are very important. Buy a waterproof sunscreen for your children, so you don't have to keep applying after each swim. Spring and autumn are very treacherous for sunburns.
Children's bed: At Zorbas Island we can provide various children's beds, including cots for infants. We would appreciate it if you could indicate in advance that you will need a children's bed.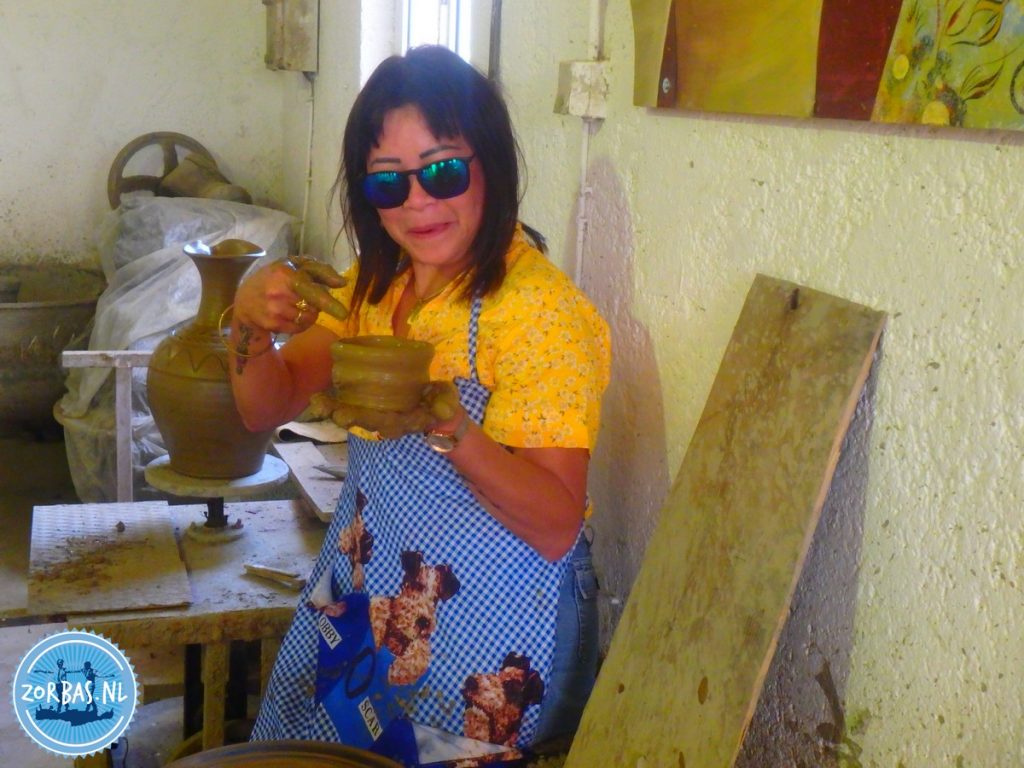 Heat in Crete: Our apartments at Zorbas Island are cool in summer and warm in winter, because the apartments are well insulated. Each apartment has air conditioning (upon request).
Medical care for children on Crete: In each apartment is a list that shows where medical information can be obtained 24 hours a day. Medical assistance on Crete is of high quality. There are several medical centers where many languages are spoken, amongst which Dutch, English, German and French.
There are enough games for children at Zorbas apartments. There is also a pool table, table football, board games and Wifi. We often organise treasure hunts for the little ones.
Child friendly stay on Crete: We have family accommodation on Crete and private holiday homes in a child-friendly environment.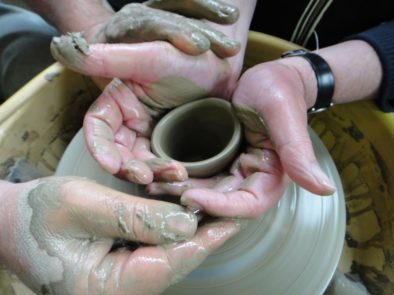 Child friendly holiday apartments in Crete – Excursions & activities for the whole family
Watercity on Crete (Water park): At a distance of 10 minutes is one of Europe's largest water parks. This is a fun trip; we take care of the tickets in advance for you and you will be picked up and brought back. Here you will find everything, from a kiddie pool with shallow water to hundreds of meters of water slides. The Water City water park in Crete: here you can really stay all day, because children will not be bored and neither will the parents.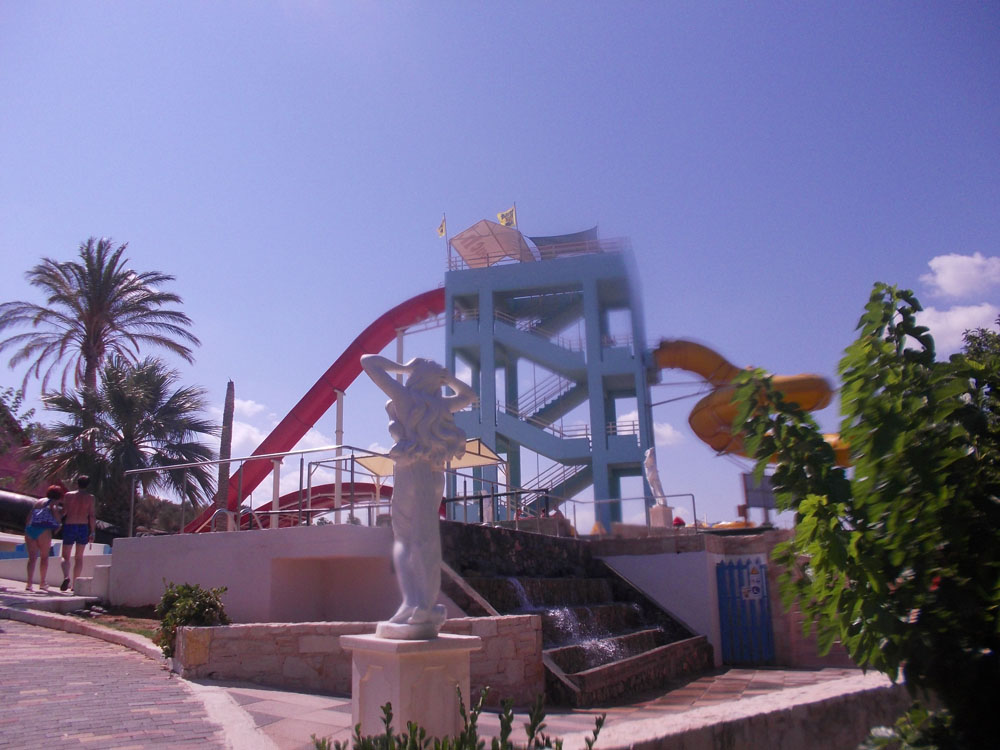 Puzzle tour on Crete – car puzzle rally – Geocaching on Crete – gps tracking on Crete: An adventurous puzzle tour for everyone! A fun day on Crete, whether you join with a family car with 9 persons or together in a Fiat Panda! We make a few teams that meet each other during the day on the road. Each team gets the same questions and the same mission: explore Crete with a puzzle. The puzzle tour has questions about mythology, history, nature, geology, etc. This puzzle tour on Crete is in a beautiful area, so you'll see a lot, but also have enough to explore, like navigation, searching for geocaches, answer questions for the puzzle and lots of adventure!
Greek cooking lesson/adventure day: This day is at 1 location, where both adults and children can join the various activities. Who wants can join the workshop Greek cooking and we also organise at this location fun adventure outdoor activities. There are so many possibilities in this area; after a short walk we reach a hill, which is a perfect place for rapelling (abseiling) and Slackline (balance game or tree trail). At the cooking location are possibilities for archery (bow and arrow) and climbing a trail through the trees. We can also organise GPS puzzle routes with geocaches. For lunch we eat all together the nice dishes that were made during the cooking workshop.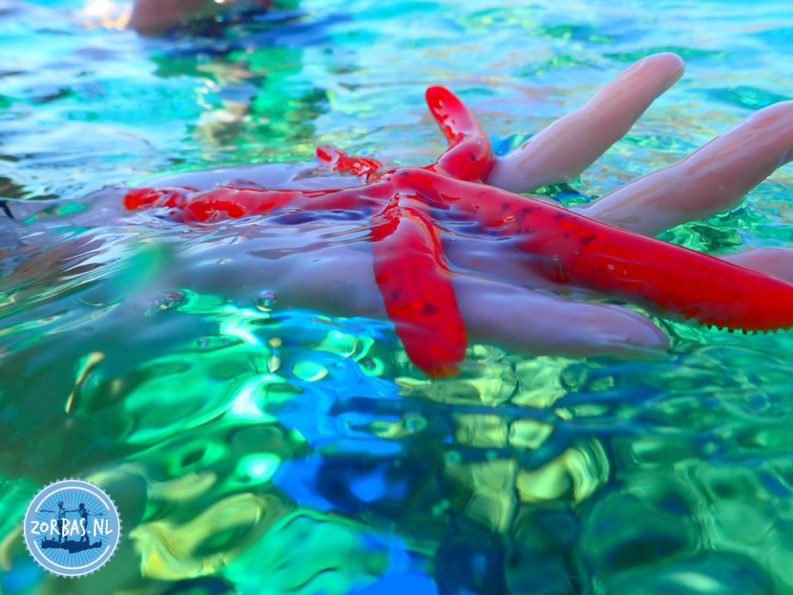 Jungle hike through the canyons of Skalopatia: This is a hike through a unique piece of nature. The vines hang in the trees, it is summer and winter green with plenty of shade, sandstone formations and a small stream of cold running water. At Skalopatia there are 2 hiking options: an easy walk (also suitable for children) and a longer and more difficult hike. For the hikers who wish to go for the longer option, we split the group up after lunch. The shorter walk of Skalopatia is 5 kilometres through an easy area, we descend slowly the mountain. The persons that want to go back after lunch to the swimming pool or the beach will be returned. Whoever wants to continue hiking, can do so (the total distance of the hike will then be 10-12 kilometres). You will be rewarded during this part of the walk with turtles living in the wild, walls with fossils, ruins of a church, etc. We eat lunch in the canyon of Skalopatia.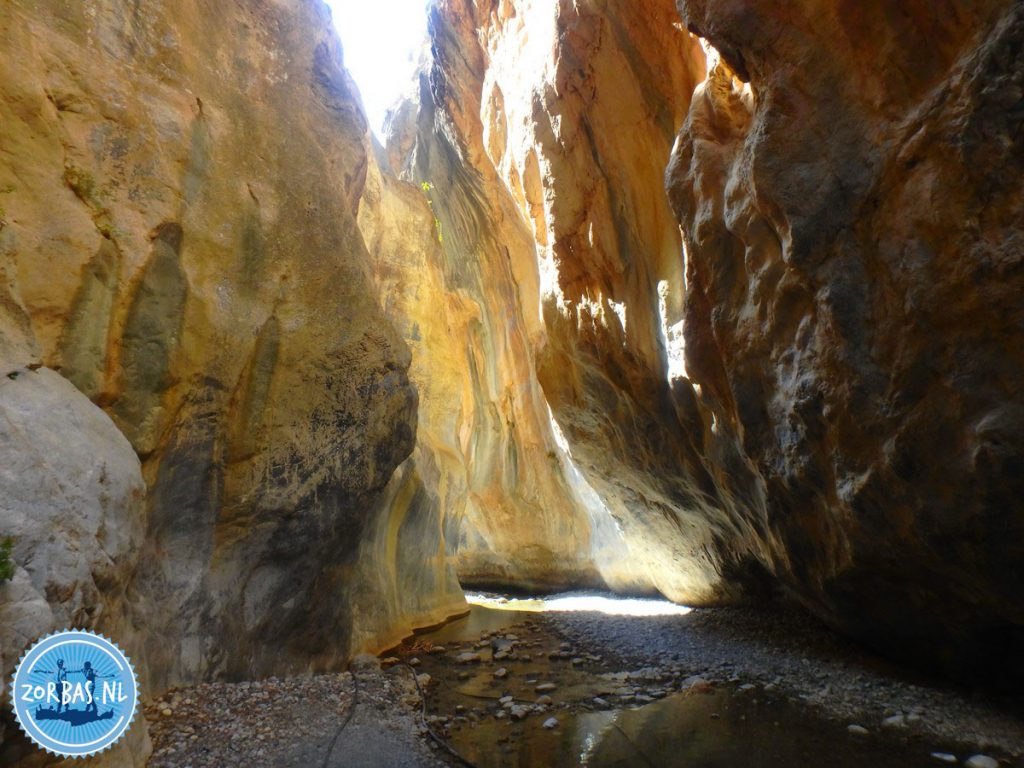 Child friendly holiday apartments in Crete – Active in and at the water for all ages
Snorkelling, fishing, walking or beach: A tour to a wonderful bay where even with a lot of wind snorkelling is possible. We have snorkel charts, where you can see what fish are to be seen underwater. Here is a beautiful reef for snorkelling, where you can also go fishing. Would you like to borrow a snorkelling set or a fishing rod from us? Please let us know upfront! Hiking: there is a gorgeous walking area from the snorkel spot for hikes of 5 to 10 kilometres. Of course you can also stay for sunbathing on the beach or swimming in the sea. We have lunch on this beach.
Snorkel and dive lesson for children: An exciting, but mostly fun introduction lesson for diving and snorkelling. The children are guided by qualified instructors. With a variety of games and exercises, the children become familiar with diving and snorkelling. This is really an adventurous and educational afternoon for children. Our younger guests will get a snorkelling lesson.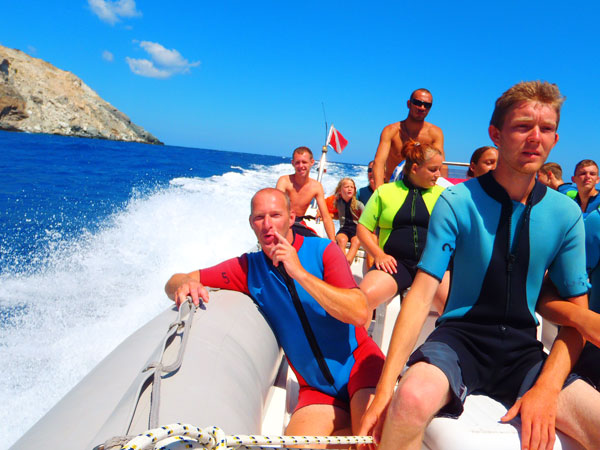 Agio Farango, hike through a gorge in South Crete with snorkelling: A great tour to the South of Crete with the most breathtaking views. We make a pleasant hike through an impressive gorge and we end up on the beach. The hike is only 4 kilometres to go and come back. Here it is fantastic for snorkelling to the caves underwater or just for a refreshing dip in the Libyan Sea. From the beach you can even go for a walk in the mountains to a hidden lake between the rocks. We have a nice round-trip for the climber and hiker. We eat lunch on the beach.
Zorbas boat trip to Sissi: With an authentic Greek fishing boat we depart from the harbour of Hersonissos. The boat will anchor in the bay of Saint George, where you have the chance for a refreshing swim in the sea. There is snorkel equipment available, so you can have a look in the cave. After this break the Zorbas boat continues along the coast of Crete to Sissi. The fishermen's village Sissi has some restaurants, little shops and a beach. After about two hours the Zorbas boat will bring you back to the harbour of Hersonissos. Lunch is not included.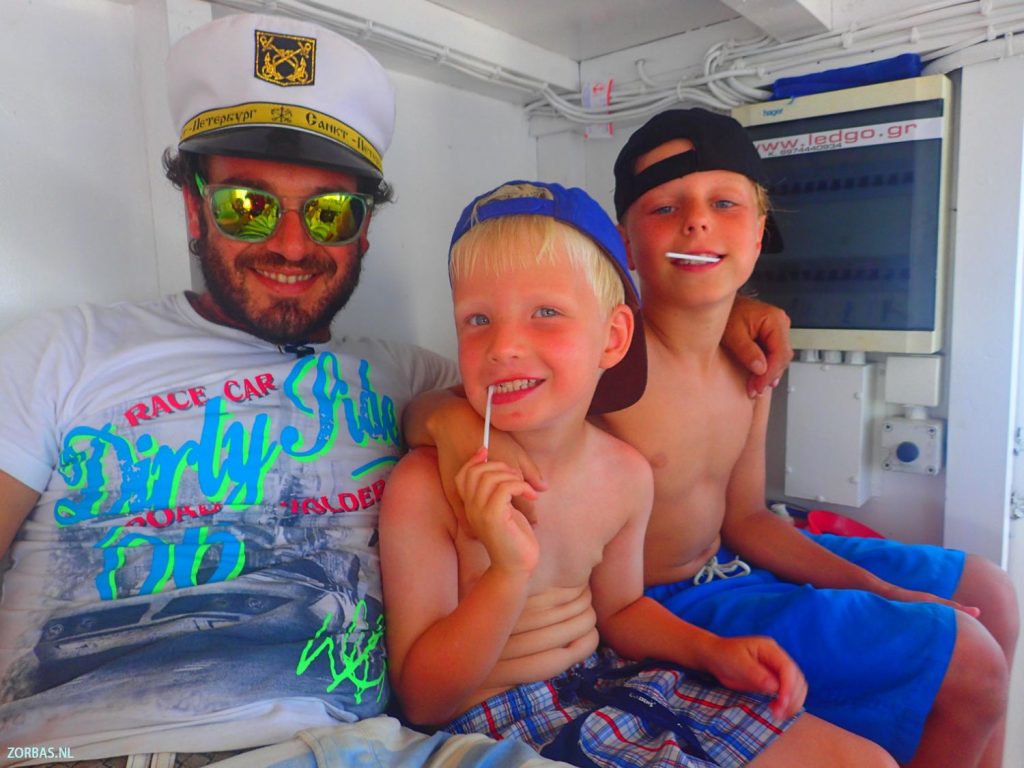 Beachparty & adventure day for the whole family: An active day for the young and the not so young: barbecue on the beach, beach football, tennis & beach volleyball, snorkelling, build a sea raft, canoe race, body board race, tug-of-war.
Sailing to Dia Island: Sailing to Dia Island with a two masts vessel. We rent this boat privately, only for guests from Zorbas. We prepare a barbecue on Dia Island and swim and snorkel. Dia is a paradise for snorkeling, but there are also beautiful small sandy beaches.
Child friendly holiday apartments in Crete – Activities in the mountains of Crete
Aposelemis Gorge hike: This gorge is a hike with a lot of climbing and trekking. This gorge has been created long ago by shepherds and they still use it every day. The gorge is breathtaking beautiful, a piece of nature you will never forget. Halfway the gorge is a cave, where the vultures live. The wingspan of these vultures can be even 2 meters. This hike is about 8-10 kilometres. We can also extend this hike to 12 kilometres. There are possibilities for a distance up to 18 kilometres by using a GPS. Good hiking boots or sports shoes are necessary.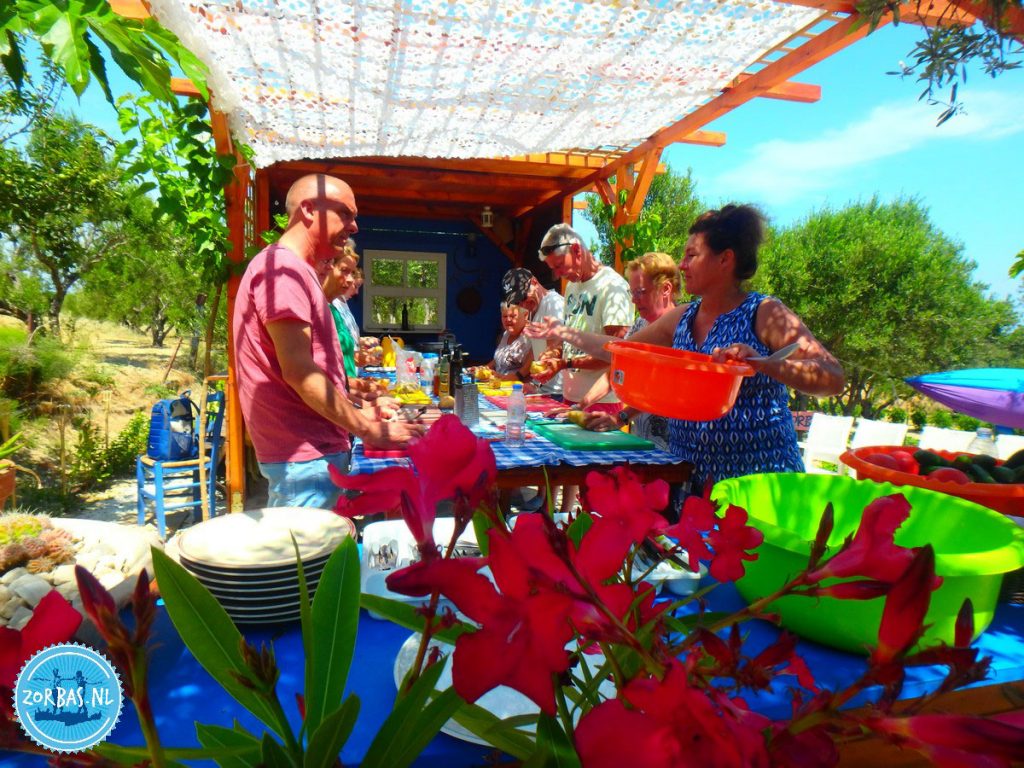 Periods for kids season: Spring holidays, july and august, high season on Crete, autumn and Christmas holidays.
Zorbas Island enjoy your meal: Every Saturday evening we organise a traditional Greek BBQ. You can eat whatever you please and taste many different dishes. Especially for the children we bake a big pile of pancakes this evening. Start: 19.00 hours. Zorbas dinner every day from 20.00 hours. Zorbas breakfast between 8:30 – 10:30 uur.
Jeep safari through unknown Crete or quad safari: A fantastic tour through the country side of Crete. Mainly on dirt roads we guide you through unspoilt areas that have not seen much tourism yet. A great adventure where you can enjoy a beautiful scenery, the culture and the nicest spots of Crete. With this off-road tour we pass many nice Greek villages in the mountains.
Hike in the gorge of Sarakina (South Crete): This walk is a real hike where it is difficult to stay dry. You probably even have to swim a small part of it!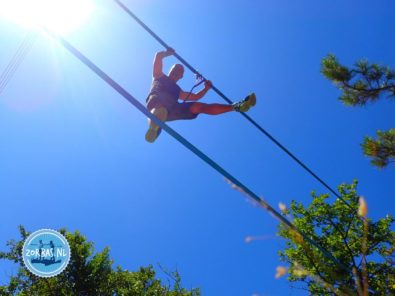 Pottery and aquarium Crete: In the morning we go to a ceramist to learn something about pottery. After that we visit the sea aquarium in Gournes.
Changes in our program are subject to change. If you want to join a certain excursion or activity, please let us know upfront, so we can avoid disappointments.
Labyrinth Theme Park Crete: The family entertainment destination of Crete. Enjoy a special, interactive and fun day for the whole family.
Donkey farm on Crete: Come and join us for a fun afternoon at the donkey farm. The activity takes about 2 hours and is suitable for the whole family. Arriving at the farm we can look at all the animals and even feed them. Once that is done, we make a tour on the donkey. After some basic instruction the trip starts. We go through a typical Greek village, cross a small stream towards the mountains and then we go back to the farm. The donkeys know the way and stop many times to quickly eat some of the grass on the side of the road. Then they will start running to be the first one in the group. The donkeys all have a name, which makes it easier to encourage them and reward them. Back at the farm we put back the donkeys and sit down a bit on the terrace for a drink.
Football on Crete: Every week there is a football evening in Elia (3km). We then organise football games with our guests, including a referee, etc. Tennis is also possible in the area.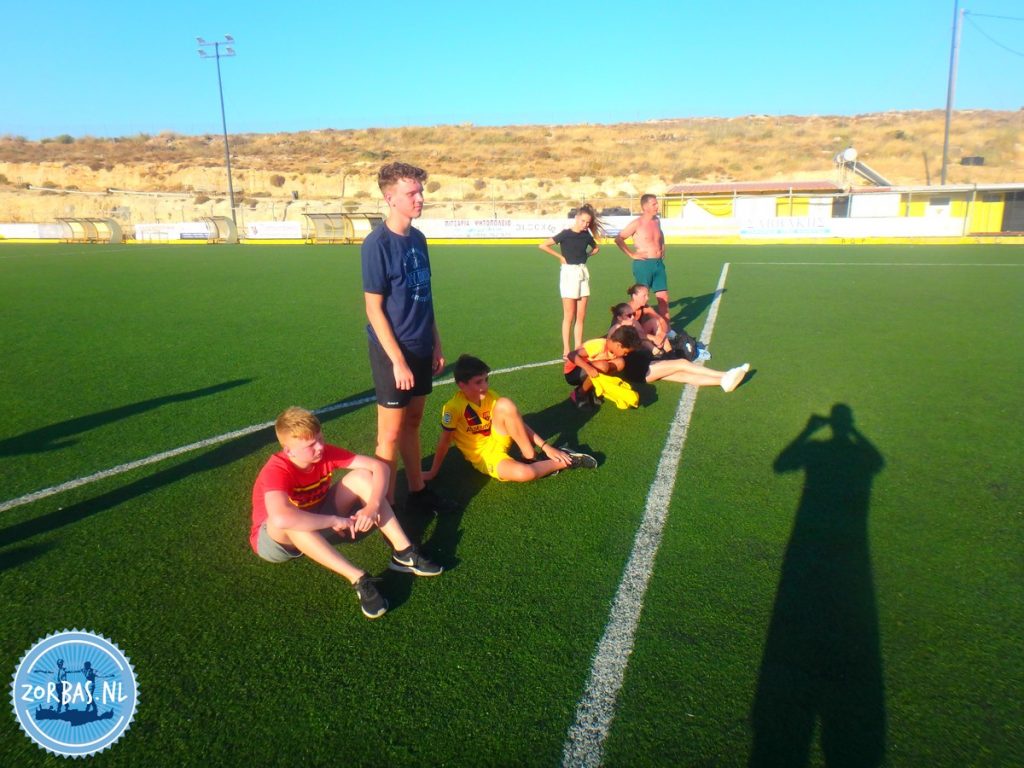 Photo book past summers: Have a look in our photo book of the last summers on Crete. This will give you a good impression of what there is to do during the summer months on Crete.
We hope we got you all excited again with the above excursions. We love to see you during one or more excursions.
Child friendly holidays on Crete Greece – Vacation in Crete: apartment rental and accommodation on Crete. It is the perfect place for family apartments and holiday homes, all your excursions and cheap flights to Crete. There is a detailed overview of the latest holiday news from Crete with lots of pictures. Crete, Greece is the most Southern holiday island of Europe.
In case you like more information, please send an email to zorbasisland@gmail.com
Child friendly holiday apartments in Crete