Easy walks Greece: Description of several easy walks we can offer you during your holidays in Greece. Some walks can be combined well with our multi-day hikes.
The amygdala: From the village where we start the walk, we walk through olive fields to a beautiful church. While walking we have a beautiful view of the different mountains around this valley. In the spring, snow can still be seen on some mountains. Chances are that we will encounter a flock of sheep along the way. Via three typical Cretan villages we walk back through the olive fields and cross a river to get back to the first village.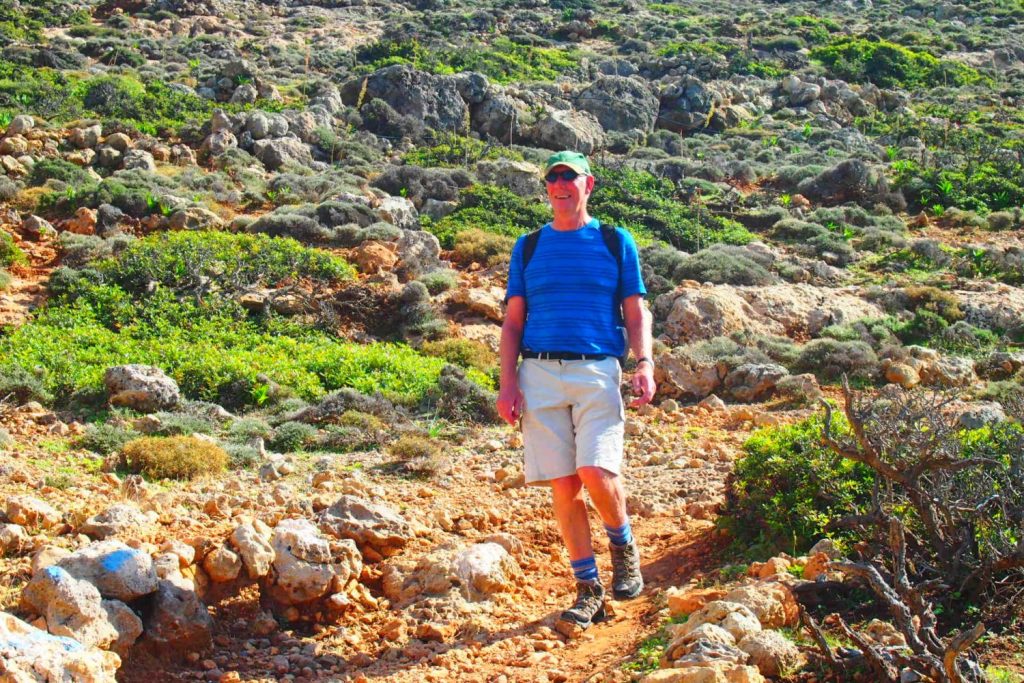 Hike with many views: We start the hike in one of the oldest villages in the area, founded in Byzantine times. From the village we continue our way through the fields with beautiful views over the valley. We regularly see the sea and Dia island. Via the olive fields and vineyards, with a view of the Juchta mountain and on Psiloritis, the highest mountain in Crete with a white peak for 7 months a year, we walk to a second village. We take a village walk through this village and visit a number of churches. After lunch we walk via a different route, through the fields, back to the village where we started the walk.
Neraidospilio: The walk starts in a village in the area. We walk through the olive fields to a church. Via an ancient Roman bridge, where turtles can often be seen in the water, we walk through an abandoned village to a small lake. According to mythology, elves and fairies come together at this lake. We continue our way through a gorge, a completely different environment. We have to climb a bit and regularly cross a river. After the gorge we walk back through the fields to our starting point.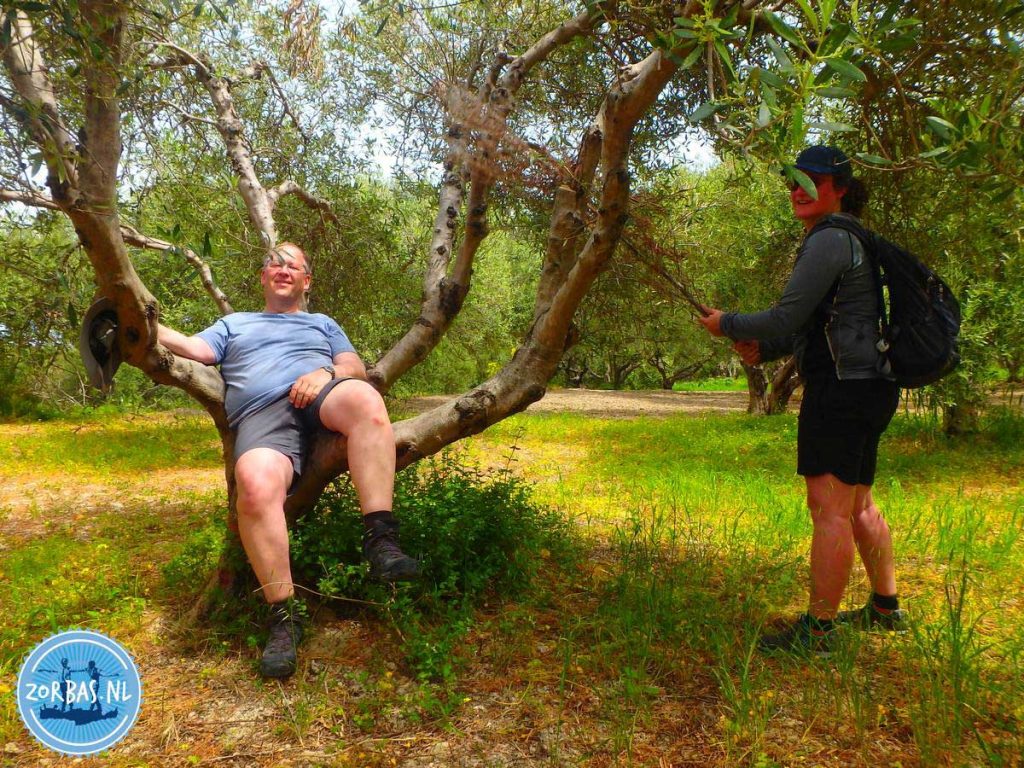 Fossil gorge: From the village we descend fairly quickly into a gorge. This is a fairly wide gorge, with many types of stones. It's like a geological grab bag! With some luck we will see turtles on the way. We walk along a beautiful sandstone wall where many fossils can be seen. After we have walked through the gorge for a while, we walk back to Zorbas via the olive fields, a village and the beach.
The kalderimi: The name of the village we walk to first means "dark", because of the nearby cave that we will not visit during this walk. Via an old kalderimi, where people have walked for hundreds of years before we even got into the cars, we walk through a bamboo river and through an orange/lemon area to a church in the village. We leave the village via sandy paths, through olive fields, on the way to the picnic spot. After lunch at a hidden church between the pine trees we walk along a dry waterfall via country roads to an ancient village with its own water source where time has stood still. From here we walk back to the car via another route.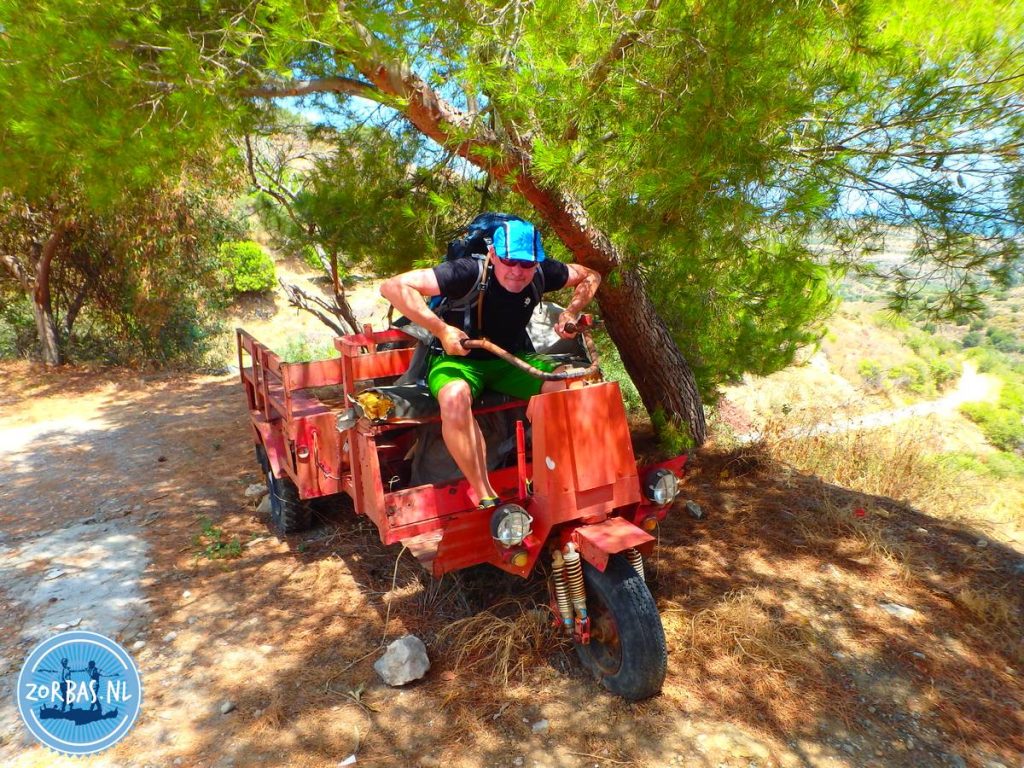 The hidden grave: Via olive fields and two authentic Cretan villages we climb to a church from the year 600. Over a mountain ridge, with beautiful sea views, we walk to a hidden church with hidden graves. We continue the road over a kalderimi, past a shepherd to reach a gorge via a pine forest and bamboo lane. This is where scrambling skills come in handy! After a climbing and scrambling part we leave the gorge and walk through an old kalderimi and a picturesque village to our starting point.
Walking holiday on Crete: Walking on Crete is the best way to get to know the country, the nature and the people. There are many different options for a hiking trip on Crete. This beautiful country has countless places that we can suggest for amazing hikes in nature. On Crete you can walk along ancient footpaths along beautiful bays and authentic villages, but also through gorges or over mountain paths. Between the olive trees you walk to the next beautiful spot where time has had no influence.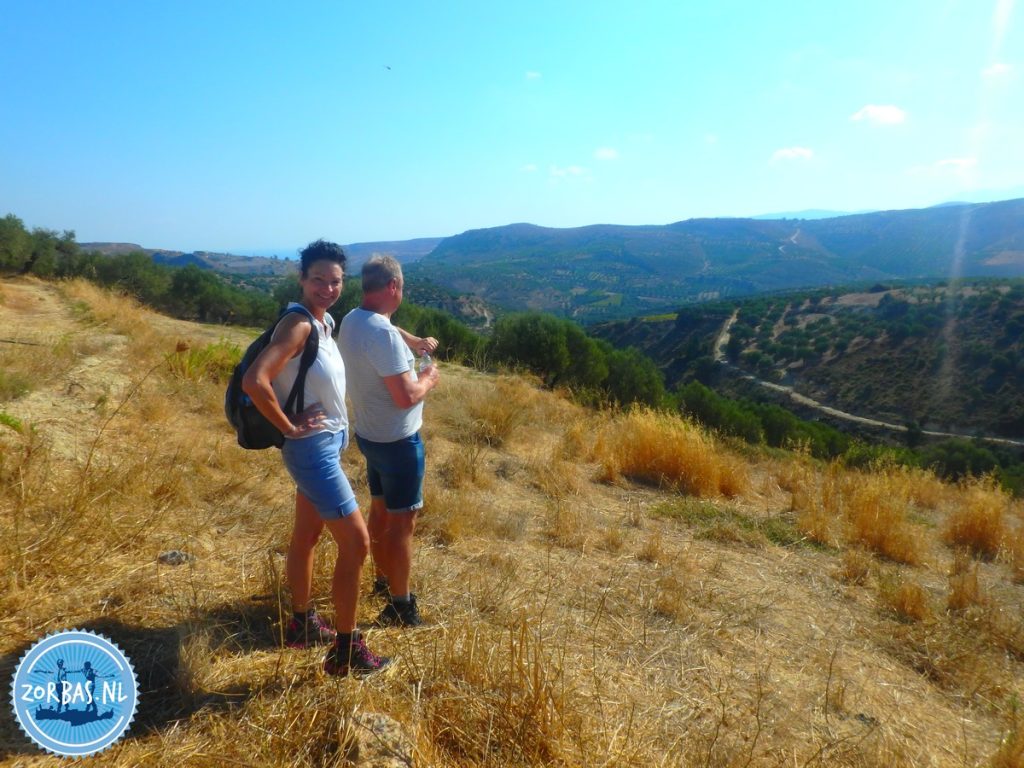 Daily news from Crete: On this page, we give daily updates of all our activities in Crete. Every day, during summer and winter, we upload our weblogs.
Excursion on Crete: Here you find a lot of information about excursions during your holiday on Crete like: car and bike rental, car and accommodation, diving, cycling, hiking, hiking combinations on Crete, Greek cooking lesson, playing golf, boat trips, horseback riding, outdoor activities, sailing, jeep safari, fishing, group excursions, active holiday on Crete, weekly excursion programs or fly-drive.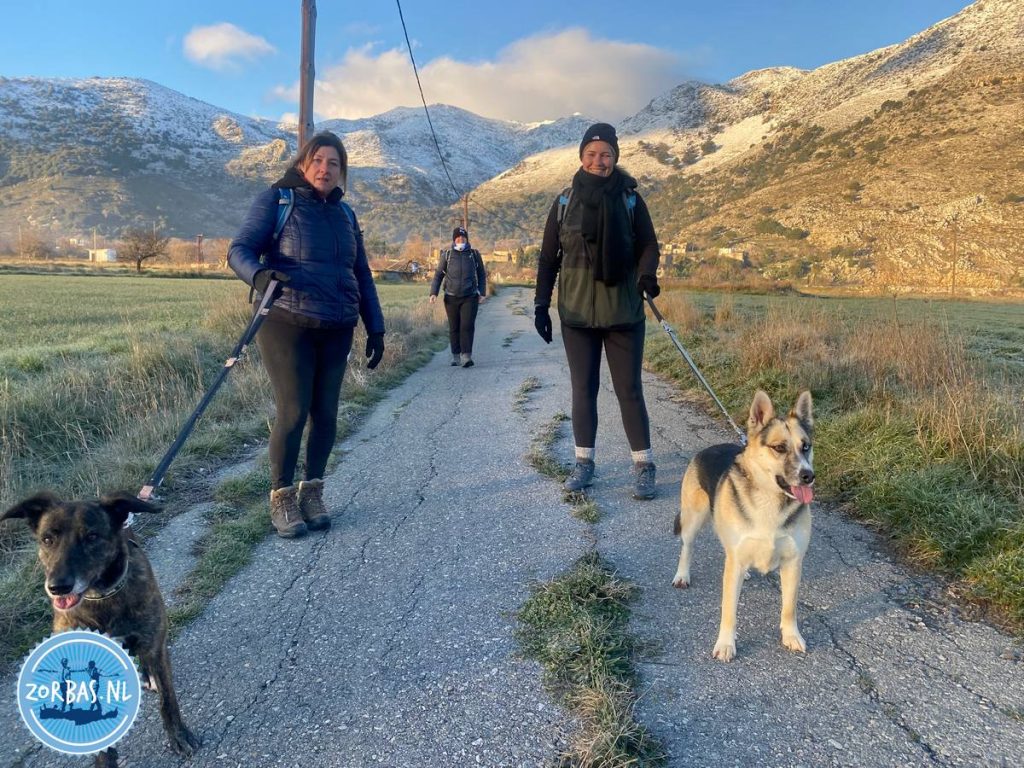 Holiday on Crete: For renting apartments and holiday homes, all your excursions and cheap flights to Crete you can come to us most time of the year. If you are looking for apartment rental and accommodation on Crete, you have come to the right place. We have a variety of apartments, suitable for families, singles, couples or more people travelling together. It does not matter whether it is summer or winter, you can always enjoy the outdoors on the southernmost holiday island of Europe. We can help you to organize your holiday on Crete Greece to your wishes. An active outdoor vacation, active holidays, a beach holiday, or a combination of both; we can all realize for you.
To give you an impression of your vacation in Zorbas Island on Crete, we have created a "Zorbas Island" movie for you: Zorbas Island Vacation movie in 5 Minutes.
In case you like more information, please send an email to zorbasisland@gmail.com