Small-scale accommodation on Crete: It is high season and it seems like the whole of Europe is on holiday. In the tourist areas around the Mediterranean, it is everywhere crowded. And if you want to enjoy peace and tranquillity on holiday in a crowded and large holiday resort, it almost seems impossible. In a large holiday resort, you are one of the many guests and you are constantly looking for your traveling companions in the crowd. For your next holiday maybe book somewhere else and choose a friendly and small holiday resort. In high season you can at least enjoy your well-deserved holiday in peace at a small-scale accommodation on Crete. No large resorts, but apartments with a small-scale set up. Our accommodation with friendly atmosphere is in the tourist part of Crete, but not in the hustle and bustle.
In high season on holiday to Crete: Every week we organize various excursions for our guests to show the real Crete. We do this throughout the year, not just in high season. We go with only our guests and avoid the tourist attractions. Mountain villages where time seems to have stood still and no tourists come, are no cliché but reality. Crete, which is the largest island in Greece, has many still hidden historical and cultural treasures. But the main thing we like to show our guests is that it is a beautiful island with an amazing nature. For a holiday full of variety, you really should go to Crete. There are plenty of places here that have not yet been discovered by tourism.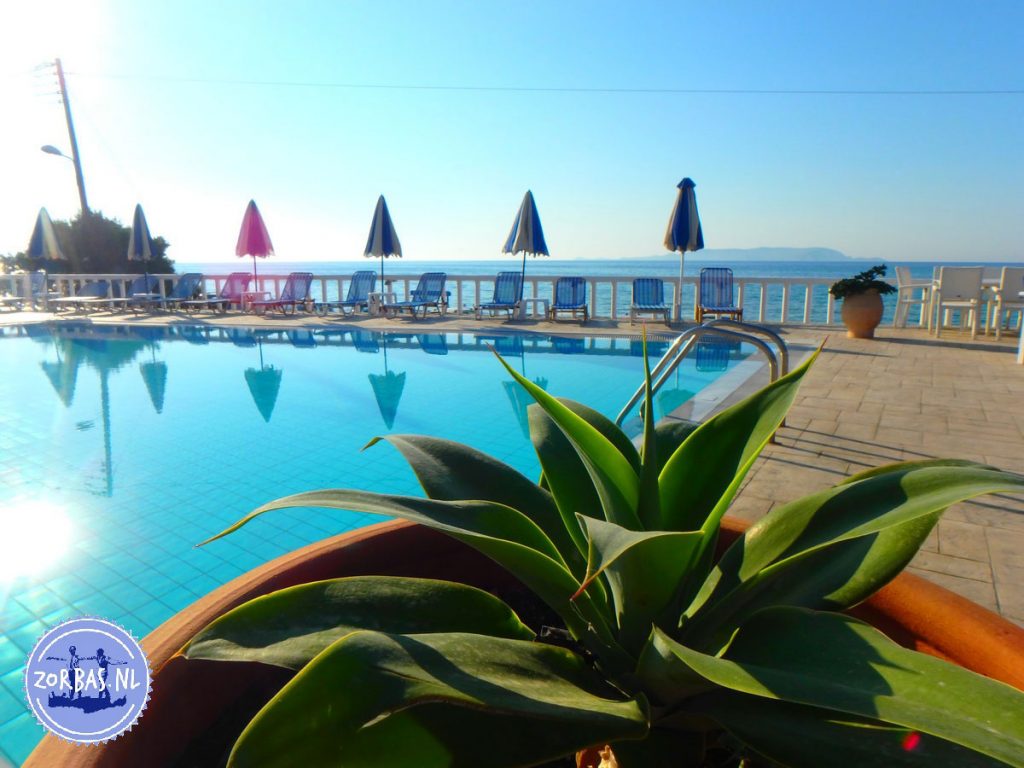 Small seaside resort on Crete Greece: You may be forced to go on a holiday in high season, but you do not like to stay in a crowded holiday resort. During the high season in Greece it is then best to book a small holiday accommodation. Thanks to the involvement and enthusiasm of our team and the way in which we run our small-scale accommodation, everyone gets to know each other quickly. You will not feel lost. Every year we see guests becoming friends with each other. At the end of the evening we enjoy after dinner outside and perhaps a drink together at the pool. Also the children find each other and have a great time.
In case you like more information, please send an email to zorbasisland@gmail.com