The climate of Greece: So far it is a beautiful summer in Europe, certainly very surprising for Northern Europe. The sun comes out regularly and the temperature rises. It all looks good on paper, but the reality is different; due to the high humidity it gets quickly muggy and unpleasant. This can result in heavy rain and thunder storms. In the countries around the Mediterranean, it is much easier to bear with high temperatures. The summer months in Greece are hot and dry, but not muggy. Thanks to the low humidity and a wonderful sea breeze it is even more pleasant on the Greek islands. Also the sea helps you to cool down. This makes it possible to do outdoor activities during a holiday in southern Europe, even at high temperatures. For our weekly program with activities, we take into account the weather conditions.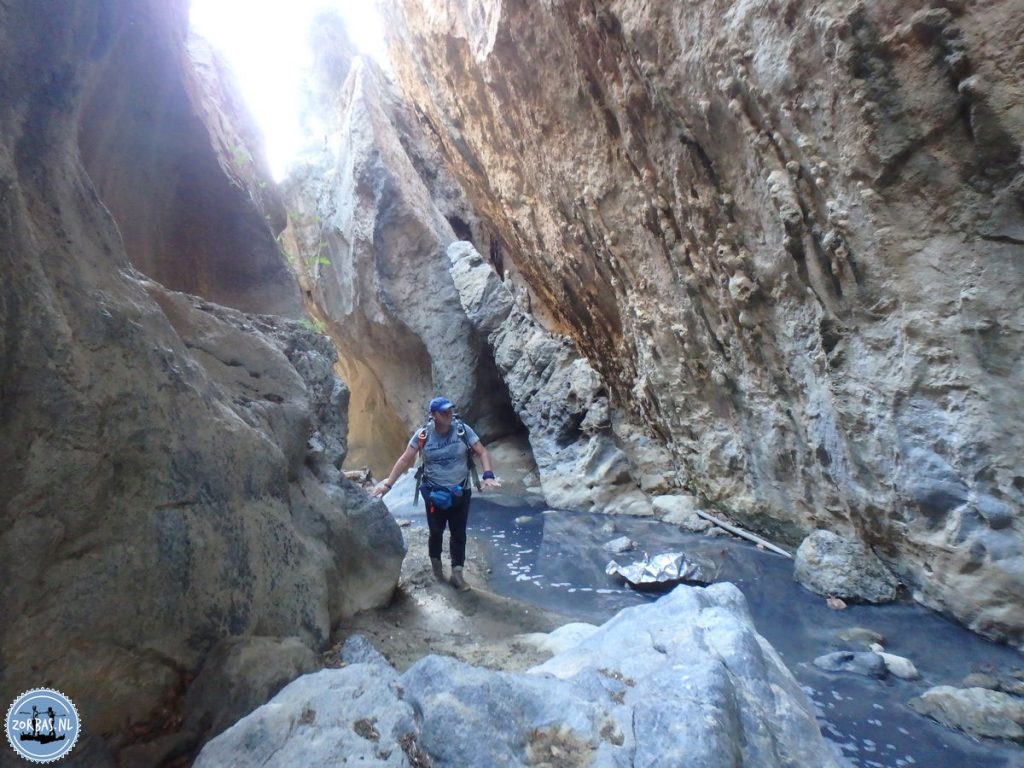 Walking on the south coast of Crete: South Crete is perhaps the least visited part of the island. This is because large parts are difficult to reach. It is therefore often not possible to visit the most beautiful places if you are traveling by car. Therefore, we will walk with our guests on the south coast of Crete in an area where hardly any people come. The reward is when we take a dip in the refreshing seawater.
Being active outdoors works up an appetite: After a long walk in nature, a good meal is always welcome. Our walkers are lucky, because not far from the walking area around Anopolis a group of our guests prepares a delicious meal. Somewhere in an olive grove they follow a workshop of Greek cooking. At the end of the walk, the walkers can taste the new achieved cooking skills.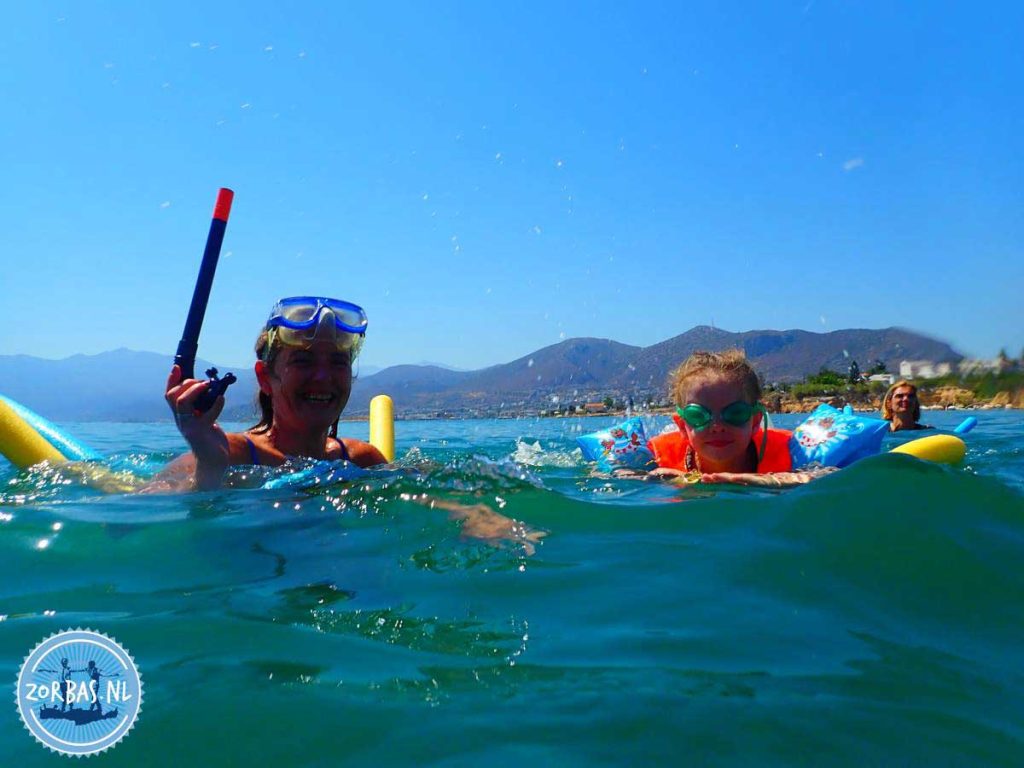 Gorge walk on Crete: This week the temperature is high, but that does not mean that we would not be able to go for a hike. There are many canyons in Crete where there is enough shade and we do not have to walk in full sun. Water flows through many gorges in the winter, creating a rich vegetation that provides natural shade. In summer, most gorges are dry and there are plenty of opportunities to find a gorge that is suitable for our guests to walk through.
Information about the culture of Crete: On several days of the week we show how beautiful Cretan nature is. Besides the beautiful surroundings, we also show how people live on Crete. In the mountain villages it seems like time has stood still and sometimes it looks like they live in poverty. But these villagers are happy and still live according to old traditions and customs. A funny moment is of course if grandpa during a fierce political debate in the cafe suddenly takes his mobile phone to call his grandchild. Nobody expects to see that in these villages.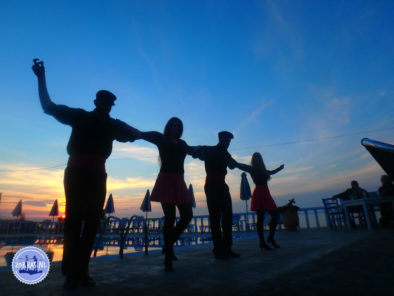 Snorkelling in the sea at Crete: With this nice warm weather a snorkelling excursion should not be forgotten. The lovely cooling sea breeze also has the disadvantage that the sea around Crete is not everywhere quiet to snorkel. That is why we are always looking for bays where the sea has no strong current. Often we go to the bay of Agiofarango. To get there we have to walk first through the short gorge of Agiofarango, but that is definitely worth the effort.
The climate of Crete: The summer has started and that means for the southern Greek island of Crete that it is every day warm. But thanks to the wonderful sea breeze, the warmth is pleasant. There are plenty of activities that are suitable for the summer months on Crete, but of course you can also choose to lie on a bed at the water. Our accommodation Zorbas Island is located next to a sandy beach and there is also a swimming pool. Both by the pool and on the beach there are sunbeds and umbrellas that only our guests can use free of charge. All day long our team is ready to serve you a tasty snack or a drink.
Daily news from Crete: On this page, we give daily updates of all our activities in Crete. Every day, during summer and winter, we upload our weblogs.
Excursion on Crete: Here you find a lot of information about excursions during your holiday on Crete like: car and bike rental, car and accommodation, diving, cycling, hiking, hiking combinations on Crete, Greek cooking lesson, playing golf, boat trips, horseback riding, outdoor activities, sailing, jeep safari, fishing, group excursions, active holiday on Crete, weekly excursion programs or fly-drive.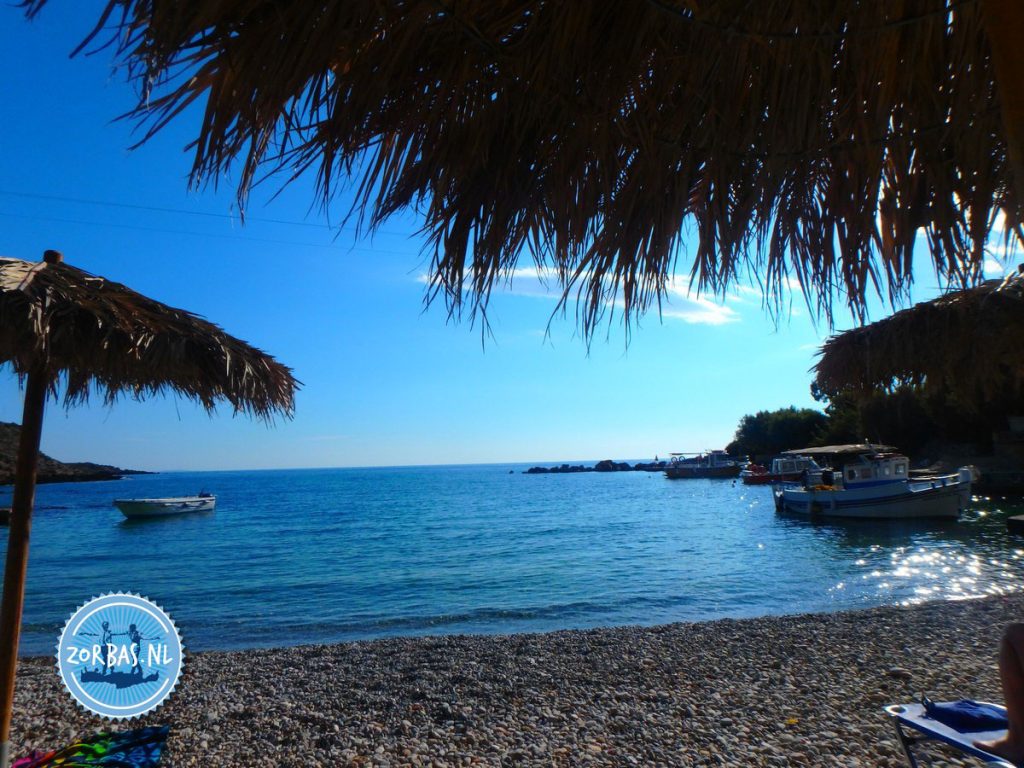 Holiday on Crete: For renting apartments and holiday homes, all your excursions and cheap flights to Crete you can come to us most time of the year. If you are looking for apartment rental and accommodation on Crete, you have come to the right place. We have a variety of apartments, suitable for families, singles, couples or more people travelling together. It does not matter whether it is summer or winter, you can always enjoy the outdoors on the southernmost holiday island of Europe. We can help you to organize your holiday on Crete Greece to your wishes. An active outdoor vacation, active holidays, a beach holiday, or a combination of both; we can all realize for you.
To give you an impression of your vacation in Zorbas Island on Crete, we have created a "Zorbas Island" movie for you: Zorbas Island Vacation movie in 5 Minutes.
In case you like more information, please send an email to zorbasisland@gmail.com