The Greek island Santorini: The busy Greek island of Santorini is located in the Aegean Sea and is part of the Cycladic archipelago. You probably have seen a picture of Santorini with the characteristic white houses with blue or white dome roofs. These are built against a hill and give the island a romantic atmosphere. These are examples of how Santorini is and why you should definitely visit the island. But to stay there for a week is a bit long. That is why it is nice to combine Santorini with other Greek islands when you go island hopping to the Cyclades and Crete.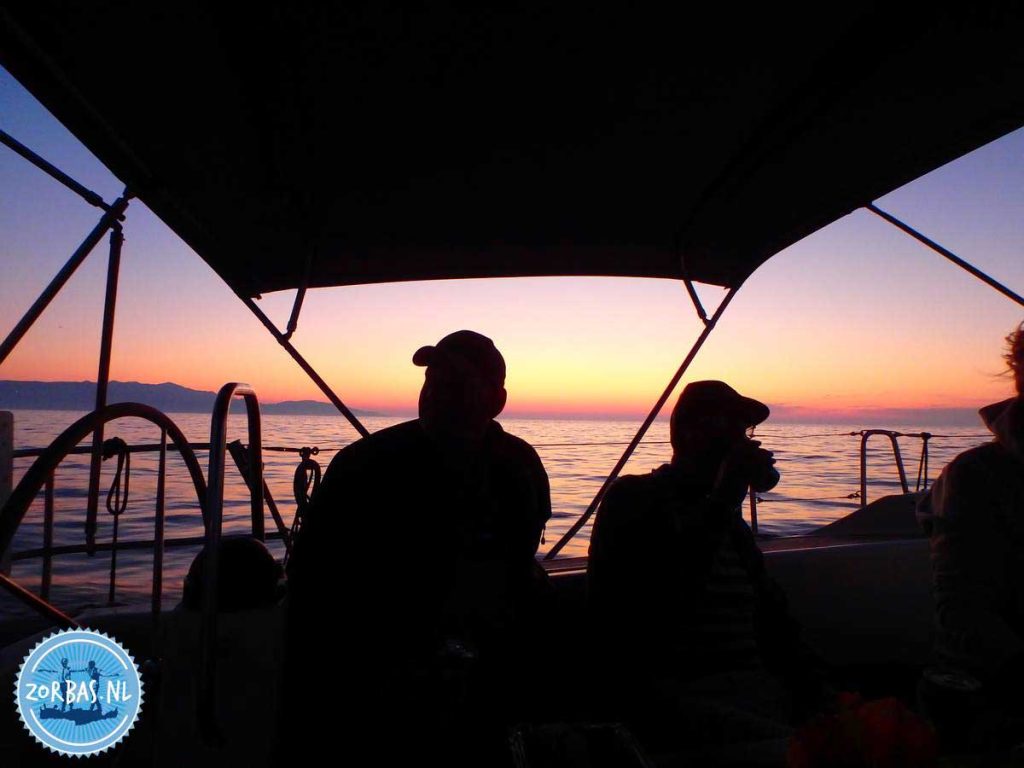 Sights to visit on Santorini: One of the most beautiful sights to visit on Santorini is the spectacular landscape of the caldera with its perpendicular cliffs, where the white villages are built. Here you can make beautiful walks with the necessary breaks for a picture. The excavations of the city of Akrotiri, lava beaches, swimming in hot sulphur springs in the sea and enjoying the sunset from the city of Oia are also among the most popular attractions of Santorini.
Akrotiri Santorini: Akrotiri was a settlement in Ancient Greece. Thanks to the relatively intact remains of the city of Akrotiri, you can form a realistic picture of the outstanding Minoan civilization that ruled on the island. The city mainly thrived from fishing, trade, and agriculture. Because the island was so fertile, people had an abundance of food. Abundant food was usually traded to Crete. The volcanic eruption of Thera completely destroyed the city and Minoan civilization.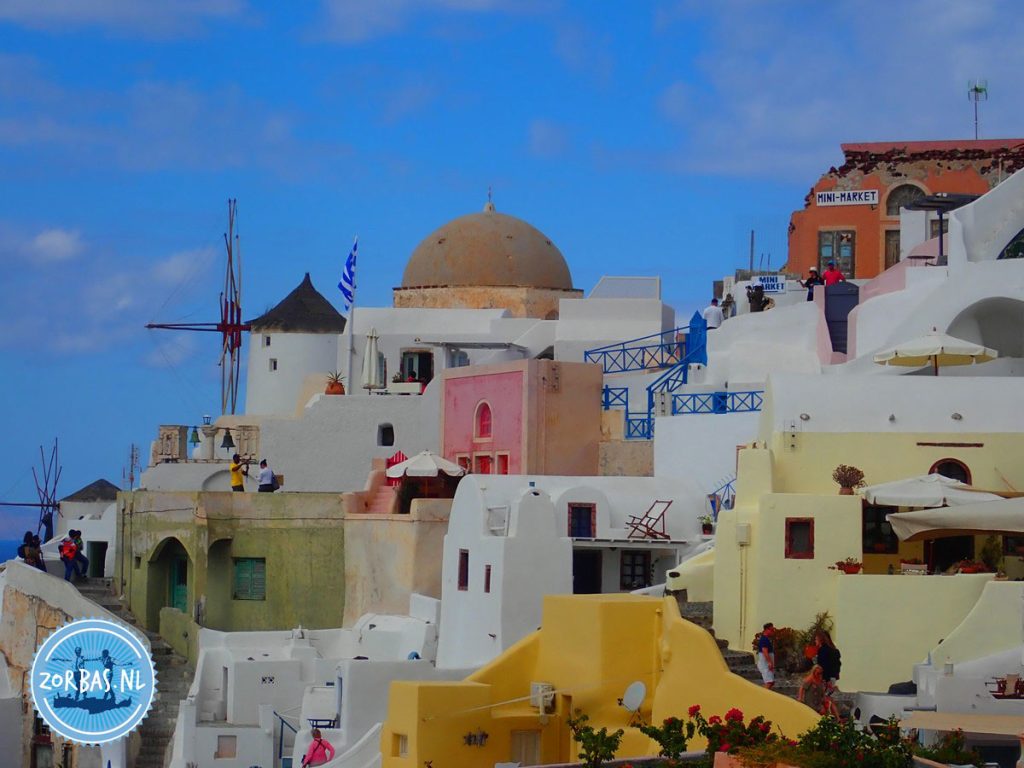 Beaches on Santorini: The island is not the best island for a beach holiday. Most beaches are located on the east and south coast of the island. Because of the volcanic origin of the island, most of the beaches on Santorini have a dark colour. Kamari is a true beach destination, and the lava beaches of Perissa, Perivolos and Vlychada are also popular. South of Akrotiri is Red Beach. The name says it all, the sand on the beach is red just like the rocks there.
Island hopping to the Greek Cyclades: A week holiday on Crete is nice to combine with island hopping to the Greek Cyclades. For example, you can choose to pamper yourself in luxury at a spa on Santorini. This includes an intimate dinner for two, accompanied by a fine wine from the famous volcanic vineyard and with a view of the caldera of Santorini. After this romantic break, you can travel to the Greek island of Naxos. We will be happy to help you with a program that meets your wishes. Next, we will book the accommodation for you so that you are sure you have a place to sleep on the Greek island.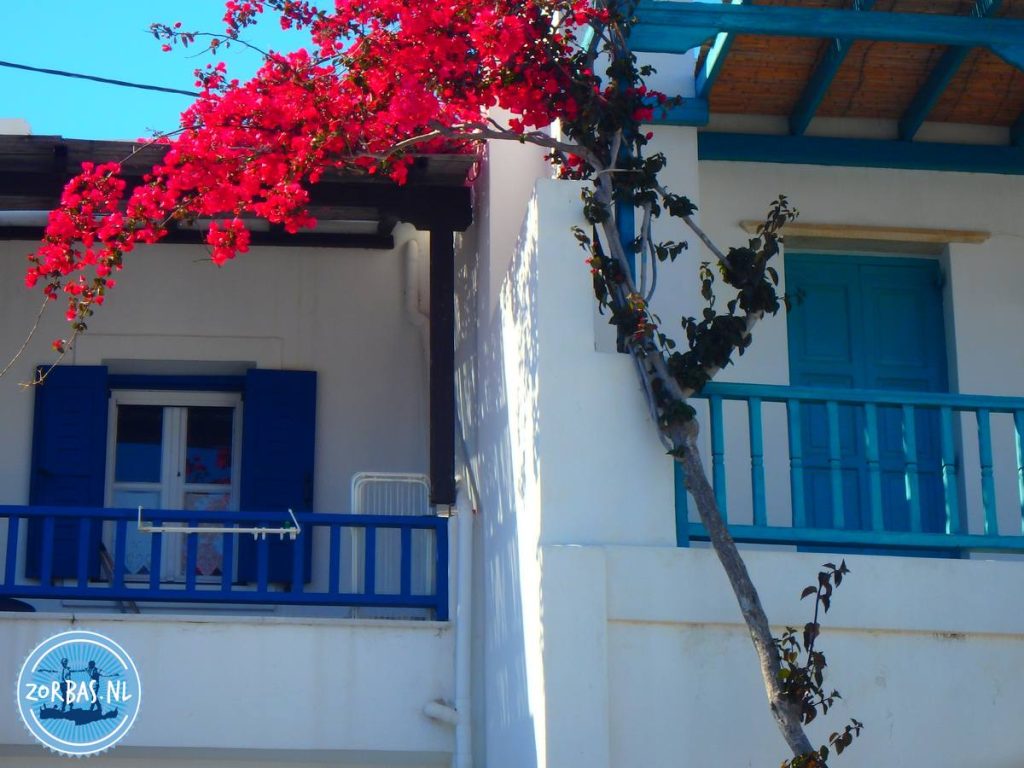 Daily news from Crete: On this page, we give daily updates of all our activities in Crete. Every day, during summer and winter, we upload our weblogs.
Excursion on Crete: Here you find a lot of information about excursions during your holiday on Crete like: car and bike rental, car and accommodation, diving, cycling, hiking, hiking combinations on Crete, Greek cooking lesson, playing golf, boat trips, horseback riding, outdoor activities, sailing, jeep safari, fishing, group excursions, active holiday on Crete, weekly excursion programs or fly-drive.
Holiday on Crete: For renting apartments and holiday homes, all your excursions and cheap flights to Crete you can come to us most time of the year. If you are looking for apartment rental and accommodation on Crete, you have come to the right place. We have a variety of apartments, suitable for families, singles, couples or more people travelling together. It does not matter whether it is summer or winter, you can always enjoy the outdoors on the southernmost holiday island of Europe. We can help you to organize your holiday on Crete Greece to your wishes. An active outdoor vacation, active holidays, a beach holiday, or a combination of both; we can all realize for you.
To give you an impression of your vacation in Zorbas Island on Crete, we have created a "Zorbas Island" movie for you: Zorbas Island Vacation movie in 5 Minutes.
In case you like more information, please send an email to zorbasisland@gmail.com